123Movies, also known as 123movieshub, GoMovies, GoStream, or MeMovies, was a file streaming network operating out of Vietnam, which allowed users to watch, stream, and download movies for free. At some point, 123Movies was considered one of the most popular movie streaming websites in the world, with up to 98 million monthly visitors.
However, the site was also illegal, a fact that led to its eventual shutdown in March 2018.
But regardless of whether 123Movies operated legally or illegally, the website's shutdown unquestionably came as a huge blow to movie lovers around the world. Fortunately, all isn't lost as there are numerous 123Movies platforms that allow you to stream or download your favorite movies legally.
This post highlights the twelve best MeMovies alternatives worth checking out.
Pricing: Plans start from $12.99/month and come with a 30-day free trial
Amazon Prime is one of the most popular 123Movies alternatives you should check out. The service is renowned for its high-quality streaming and intuitively designed, ad-free interface.
There's a free delivery facility that you can take advantage of to enhance your access to thousands of movies drawn from diverse categories.
A 30-day free trial allows you to test-drive Amazon Prime's services before committing fully to the website. And besides movies, Amazon Prime also maintains an extensive database of television series, songs, and eBooks.
Pricing: Plans start from $8.99/month
Netflix is slightly more affordable than Amazon Prime, with a Basic streaming plan costing $9/month. But just like Amazon Prime, Netflix maintains a vast library of movies and television series. Whether you're into comedy, horror, action drama, or the classics, Netflix has something for you.
Seeing as how extensive the Netflix movie library is, it's often difficult to hone in on specific titles. Fortunately, the company understands those challenges, which is why it implements powerful filter functions.
All you have to do is enter the title of your movie or television series and Netflix will pull it up in a matter of seconds. There's also a suggestion engine that points you to some movies you may like.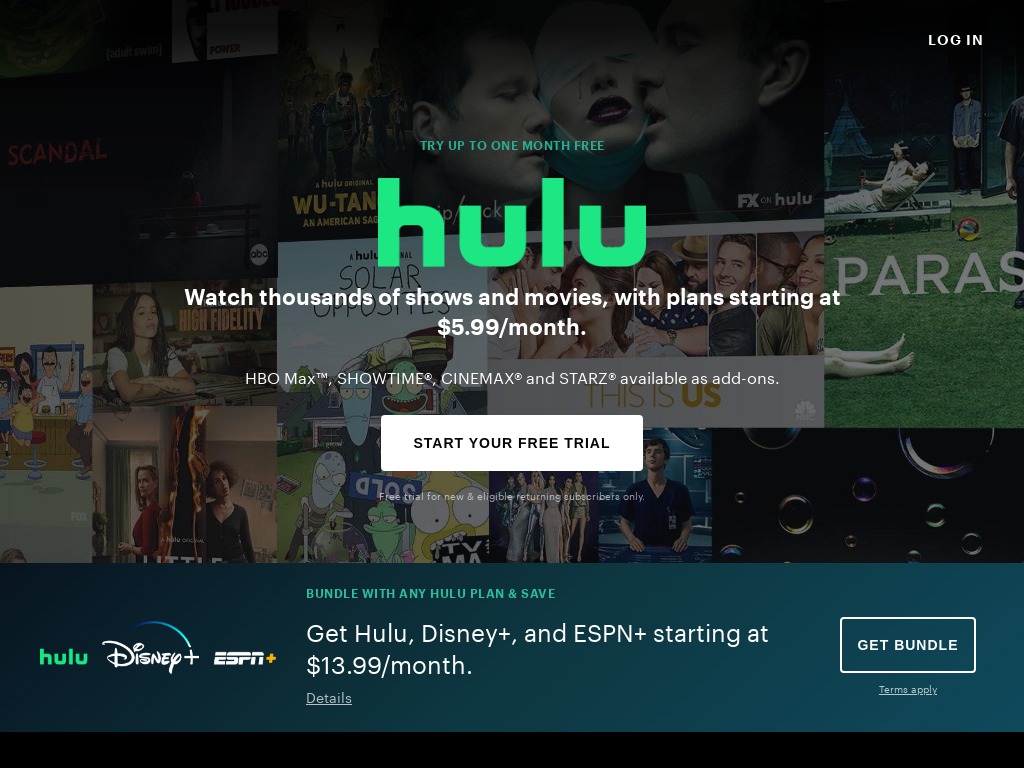 Pricing: Plans start from $5.99/month
Hulu is another popular 123Movies alternative that prides itself on its affordability. But the most important thing to note is that the company doesn't sacrifice quality at the altar of affordability.
For a price of $5.99/month, you can still stream and download Hulu movies and television shows in the highest possible definition.
The Hulu archive is a treasure trove of classic movies and older television sitcoms that you'll find nowhere else. Besides movies and television series, Hulu also maintains a collection of numerous documentaries.
Pricing: Free version available; paid plans start from $29.99
Roku is more of a platform than a streaming service. It operates as an app on smart televisions and set-top boxes, as well as phones, and tablets.
Roku comes with both free and paid options. It's an excellent 123Movies alternatives if you're looking for a fair mix of classics and newer shows.
However, the one glaring drawback with Roku is its lack of original shows. Also, some of the movies on the platform are available only as rentals or for purchase.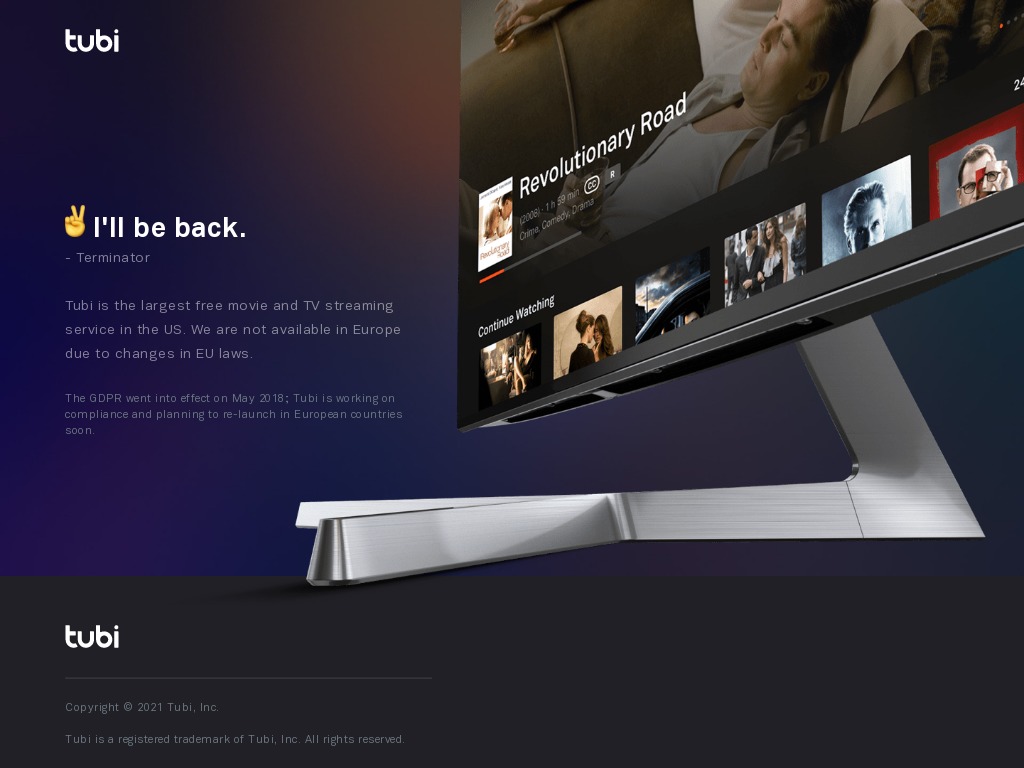 Pricing: Free
Tubi TV is 100% free and 100% legal. All you need to do to access movies on this service is download and install the app, which is compatible with smart televisions, smartphones, gaming consoles and the Roku set-top box. You can then access movies and television shows, provided that you have a stable internet connection.
Tubi TV offers mainstream movies from renowned studios like Paramount, Lionsgate, and MGM. The service allows you to stream a variety of classics as well as movies that are not in the public domain.
However, Tubi TV also happens to be 100% ad-supported. Which means that you'll have to contend with numerous commercial when using the app.
Pricing: Free
Pluto TV works in a near-similar manner as Tubi TV. You don't need to sign up for an account or subscribe to use the service. Neither are there any streaming fees. Instead, you simply download and install the app, after which you can stream movies directly from your desktop, smartphone, or smart television.
Pluto TV is also a special recommendation for binge-watchers. The service has a channel where you can watch seasons of various television shows back to back. And there are up to 250 unique live channels that stream content.
But just like Tubi TV, Pluto is an ad-supported service.
Pricing: Free; registration required to access exclusive movies
If you're already familiar with Amazon Prime, Netflix, and Hulu, you'll find it a lot easy to use Crackle TV. That's because of similarities in website layouts as well as the wide array of movies you can stream.
Of course, Crackle comes with an extra bonus in that you get to stream all content free of charge. The service also updates its library regularly to provide users access to fresh content every time.
However, Crackle is ad-supported, which isn't such a huge price to pay when the streaming cost is $0.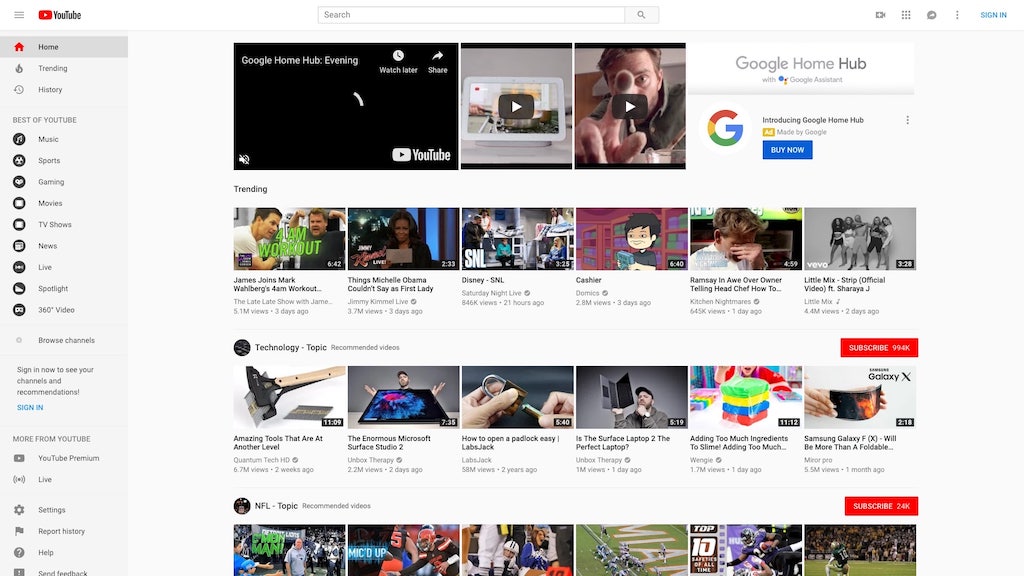 Pricing: Movie rental and purchase costs range from $2.99 to $19.99 for between 24 and 48 hours
YouTube is not only the world's leading video sharing platform. It's also a top 123Movies alternative.
The platform offers hundreds of Hollywood films and television shows which you can rent for as little as $2.99 for up to 48 hours. There's also the option of downloading the movies directly from the website, provided that you adhere to the company's terms and conditions.
Besides feature-length films, YouTube also boasts a huge collection of high-quality documentaries and gameplay videos.
Pricing: Free
The first thing to love about YesMovies is the website's feature-rich user interface. The service lets you search for movies based on genre, country, and even IMDB ranking. From romance to horror, crime, action, and adventure movies, this platform has it all.
Also, you don't need to register for an account to access movies and television shows on YesMovies. Neither does the site annoy you with in-video commercials.
To stream a movie, double click on the 'play' button. Avoid clicking on the links with anchor texts "Stream in HD" or "Download in HD," as these are only there to mislead you.
Pricing: Free
Vumoo is another free movie streaming service on this list that features minimal in-video commercials. Although the service comes with a few pop-up ads, the ads are considerably less disruptive.
Vumoo also doesn't require prior registration. To access movies on this platform, you simply load the website from your computer or smartphone and begin streaming.
Vumoo doesn't implement a filter functionality or specify the video quality. However, every movie comes with a thumbnail that you can click on to view its details before streaming or downloading it.
11.
Smovies.me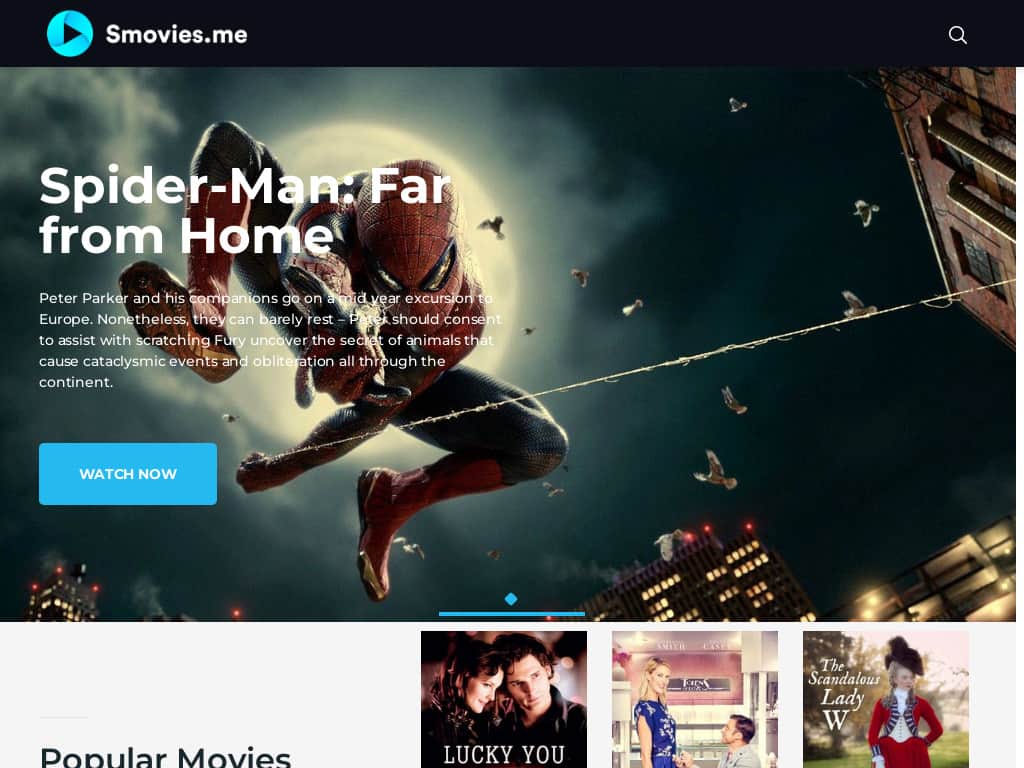 Smovies is a free movies website to watch tv series and films. They offer quick access, without registration, to more than 50,000 movies and 10,000 TV shows at no cost. You can watch a wide range of genres such as Sci-fi, Comedy, Romance, and much more. Their website is updated daily so you will not miss any trending movies and shows.
Pricing: Free
GoStream is similar to YesMovies and Vumoo in that the site is 100% free yet doesn't feature in-video advertisements. While there may be links that redirect you to sponsored websites, these links are far less intrusive. Plus, you can always make your experience on GoStream ad-free by investing in an ad blocker.
GoStream also takes pride in its vast collection of movies, from childhood classics to blockbusters and even television specials.
The website also updates its library frequently, ensuring that you get fresh content every time.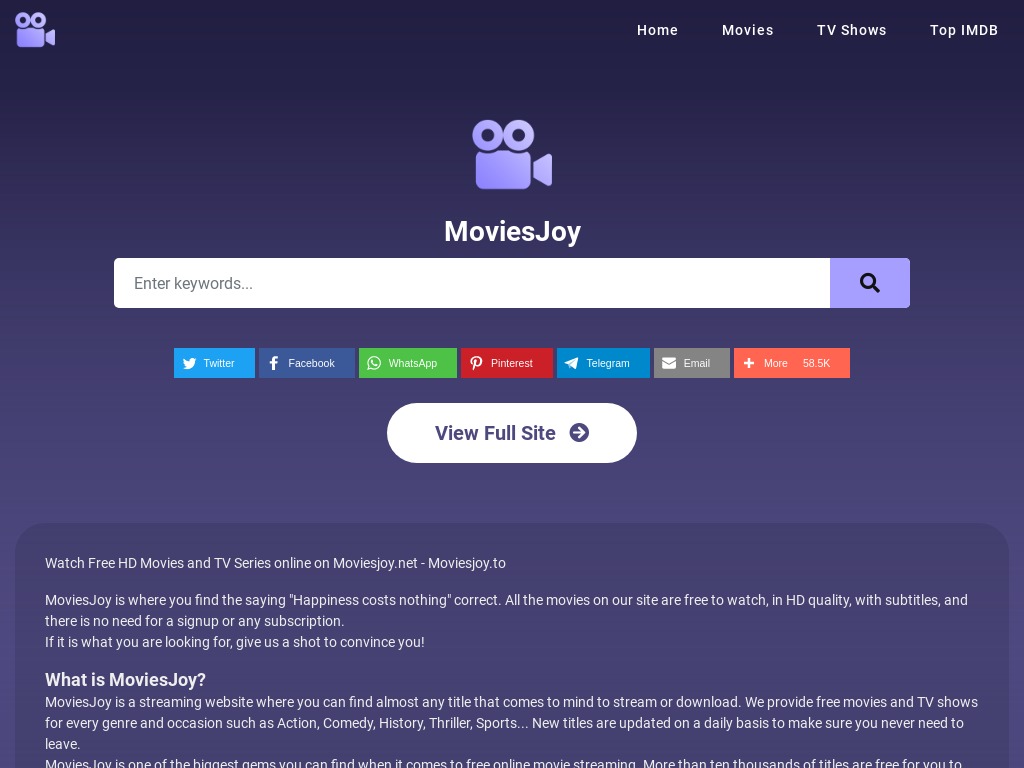 Pricing: Free
MoviesJoy gives you the joy of streaming and downloading a variety of films in a few clicks. The platform is completely ad-free and doesn't require prior registration. You simply access it from your web browser and begin sampling its extensive list of movies.
Like most 123Movies alternative sites we've reviewed on this list, MoviesJoy performs frequent updates. Which offers you access to newer movies every time.
What's more, all movies on the MoviesJoy platform have a thumbnail that you can click to view their details before starting to stream or download.
Final Word
The above-reviewed 123Movies alternatives are all legal and boast vast collections of movie titles, from the very oldies to fairly recent releases. However, note that some of these services are not available globally and may need accessing only via a virtual private network (VPN).