Are you tired of doing the same things over and over again? Having a daily routine keeps us grounded and focused on doing the things that help us survive, but boring and repetitive tasks aren't exactly the most exciting of activities. They don't really make us feel alive. 
If you want to do something to break a monotonous routine or if you're craving for some extra spice to add to your life, then why not go on an adventure? There are plenty of options that are available to every kind of traveler, regardless of their experience—or lack thereof. 
A cross-country road trip is an excellent way to escape your daily routines, but if you want something a little bit more exciting, you can plan a trip overseas and visit countries you've never seen before. If you're feeling extra adventurous, throw a dart at a world map and book a ticket to wherever it lands!
You'd be surprised how refreshing a change of scenery can be, and even more so if you find yourself in foreign lands. There's so much to discover in this world, and there's no better way to know more about them than to find them out for yourself.
Why You Should Start Traveling Now
If you're still on the rocks about packing your bags and leaving home for a week or so, here are some reasons why you should try traveling to see new places.
It's Great for Your Health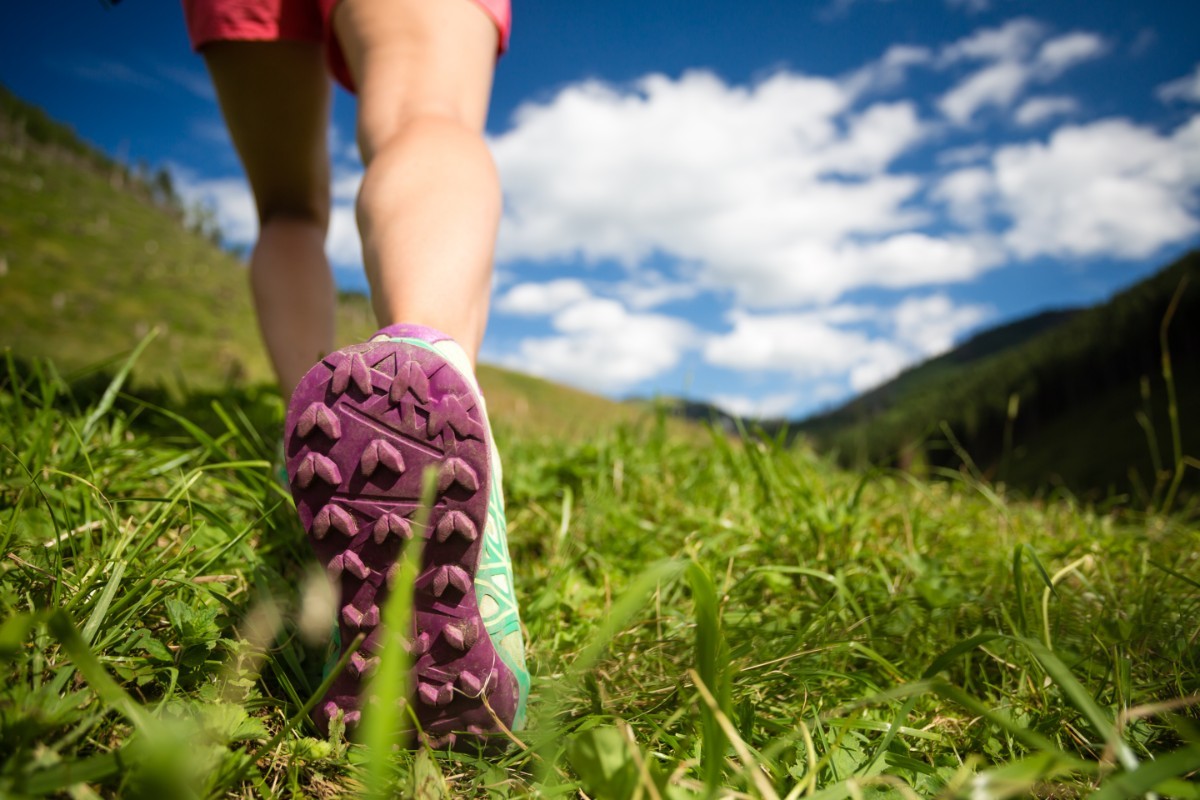 Traveling is a great way to reduce stress and by extension, it's great for improving your health.
Too much stress can lead to complications with your heart and it can take a serious toll on your mental health. Not only can traveling cut down your stress levels, but it'll also grant you experiences that are unique to every locale you visit. 
Learn More About The World
Whether you choose to travel locally or fly abroad, you'll be able to know more about the places you visit. Every location has its own story to tell, people to meet, and culture to experience. Traveling enriches your knowledge about the places you thought you knew but never got to visit personally. 
It Broadens Your Perspective
Experiencing things hands-on is the only way to get a feel for what they actually are.
You'll understand exactly why people are so hyped up about visiting other countries or trekking through a mountain trail to get to a secluded waterfall once you've done it for yourself. Through firsthand experience, you learn to appreciate things you never thought you would have before. 
You'll Make Unforgettable Memories
There are some people who might say that travelling is just temporary bliss. Sure, you'll have to go back home eventually. However, whatever happens, the memories you taking from your travel experiences will stay with you forever.
It's more than just going out to unwind or try out new and exotic food; traveling can change you as a person. Adventures will always come to an end, but the stories you can make will last a lifetime.
Traveling feels much like going on an adventure. You'll get to learn more about the world and yourself.
Here are some quotes from seasoned adventurers to stoke your wanderlust:
Quotes about Adventure and Travel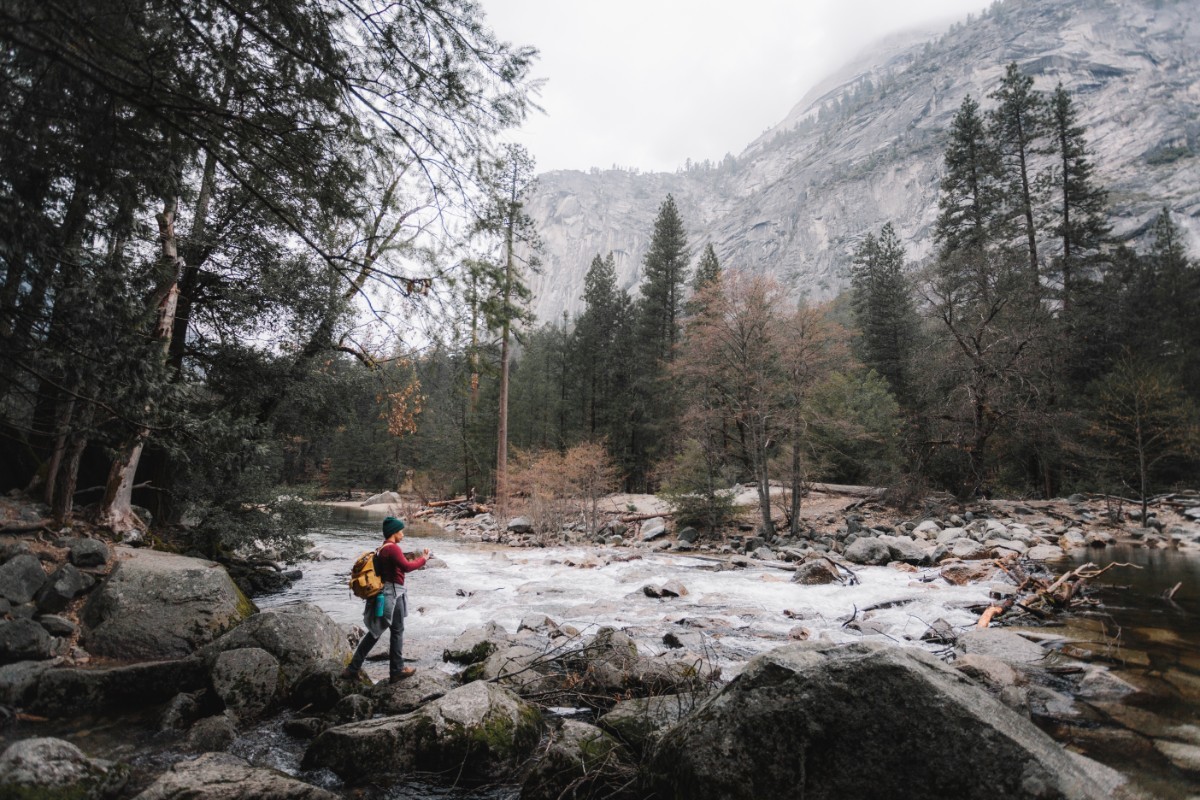 "You know you are truly alive when you're living among lions." – Karen Blixen
"Every man's life ends the same way. It is only the details of how he lived and how he died that distinguish one man from another." – Ernest Hemingway
"Life is either a daring adventure or nothing." – Helen Keller
"Adventure is worthwhile." – Aesop
"Twenty years from now you will be more disappointed by the things you didn't do than by the ones you did do. So throw off the bowlines. Sail away from the safe harbor. Catch the trade winds in your sails. Explore. Dream. Discover." – Mark Twain
"'It's a dangerous business, Frodo, going out your door. You step onto the road, and if you don't keep your feet, there's no knowing where you might be swept off to." – J. R. R. Tolkien
"When you see someone putting on his Big Boots, you can be pretty sure that an Adventure is going to happen." – A. A. Milnie
"Adventure is worthwhile in itself." – Amelia Earhart
"I went to the woods because I wished to live deliberately, to front only the essential facts of life, and see if I could not learn what it had to teach, and not, when I came to die, discover that I had not lived." – Henry David Thoreau
"Every man can transform the world from one of monotony and drabness to one of excitement and adventure." – Irving Wallace
"Two roads diverged in a wood, and I – I took the one less traveled by." – Robert Frost
"People don't take trips, trips take people."- John Steinbeck
"To travel is to discover that everyone is wrong about other countries." – Aldous Huxley
"The world is a book, and those who do not travel read only one page." – Saint Augustine
"The man who goes alone can start today, but he who travels with another must wait till that other is ready." – Henry David Thoreau
"For my part, I travel not to go anywhere but to go. I travel for travel's sake. The great affair is to move." – Robert Louis Stevenson
"To my mind, the greatest reward and luxury of travel is to be able to experience everyday things as if for the first time, to be in a position in which almost nothing is so familiar it is taken for granted." – Bill Bryson
"All men dream, but not equally. Those who dream by night in the dusty recesses of their minds, wake in the day to find that it was vanity: but the dreamers of the day are dangerous men, for they may act on their dreams with open eyes, to make them possible." – E. Lawrence
"I hope you feel things you never felt before. I hope you meet people with a different point of view. I hope you live a life you're proud of. If you find that you're not, I hope you have the strength to start all over again." – Eric Roth
"So we beat on, boats against the current, borne back ceaselessly into the past." – Scott Fitzgerald
"Only those who risk going too far can possibly find out how far they can go." – T. S. Eliot
"When a resolute young fellow steps up to the great bully, the world, and takes him boldly by the beard, he is often surprised to find it comes off in his hand, and that it was only tied on to scare away the timid adventurers." – Ralph Waldo Emerson
"The purpose of life, after all, is to live it, to taste experience to the utmost, to reach out eagerly and without fear for newer and richer experience." – Eleanor Roosevelt
"Travel far enough, you meet yourself." – David Mitchell
"A person should set his goals as early as he can and devote all his energy and talent to getting there. With enough effort, he may achieve it. Or he may find something that is even more rewarding. But in the end, no matter that the outcome, he will know he has been alive." – Walt Disney
"A man practices the art of adventure when he breaks the chain of routine and renews his life through reading new books, traveling to new places, making new friends, taking up new hobbies and adopting new viewpoints." – Wilfred Peterson
"One way to get the most out of life is to look upon it as an adventure." – William Feather
"The danger of adventure is worth a thousand days of ease and comfort." – Paulo Coelho
"You're braver than you believe, stronger than you seem, and smarter than you think." – Winnie the Pooh
"Adventure isn't hanging off a rope on the side of a mountain. Adventure is an attitude we must apply to the day to day obstacles of life." – John Amat
"Then one day, when you least expect it, the great adventure finds you." – Ewan Mcgregor
"The biggest adventure you can take is to live the life of your dreams." – Oprah Winfrey
"If we were meant to stay in one place, we'd have roots instead of feet." – Rachel Wolchin
"Your body is not a temple, it's an amusement park. Enjoy the ride." – Anthony Bourdain
"You can't find happiness at the end of your journey if you didn't bring it with you all along." – Katrina Mayer
"Travel doesn't become adventure until you leave yourself behind." – Marty Rubin
"You cannot discover new oceans unless you have the courage to lose sight of the shore." – Andre Gide
"I travel because I become uncomfortable being too comfortable." – Carew Papritz
"The greatest discovery in life is self-discovery. Until you find yourself you will always be someone else. Become yourself." – Myles Munroe
"As soon as I saw you, I knew adventure was going to happen." – Winnie the Pooh
"Take every chance you get in life, because some things only happen once." – Karen Gibbs
"Live your life by a compass, not a clock." – Stephen Covey
"There is no such thing as bad weather, only inappropriate clothing." – Sir Ranulph Fiennes
"All our dreams can come true, if we have the courage to pursue them" – Walt Disney
"Because in the end, you won't remember the time you spent working in the office or mowing your lawn. Climb that goddamn mountain." – Jack Kerouac
"As soon as I saw you, I knew an adventure was about to happen." – A. A. Milne
"We live in a wonderful world that is full of beauty, charm and adventure. There is no end to the adventures that we can have if only we seek them with our eyes open." – Jawaharlal Nehru
"Somewhere between the bottom of the climb and the summit is the answer to the mystery why we climb." – Greg Child
"I've done a lot of thinking about fear. For me the crucial question is not how to climb without fear that's impossible – but how to deal with it when it creeps into your nerve endings." – Alex Honnold
"You can never conquer the mountain. You can only conquer yourself." – Jim Whittaker
"To awaken quite alone in a strange town is one of the most pleasant sensations in the world. You are surrounded by adventure." – Freya Stark
"To wake in that desert dawn was like waking in the heart of an opal…See the desert on a fine morning and die – if you can!" – Gertrude Bell
"Mountains are not fair or unfair, they are just dangerous." – Reinhold Messner
"I met a lot of young people who asked me what books to read or films to watch. I think that is a good way to start, but there's no substitute for just going there." – Yvon Chouinard
"Nothing lives long, only the earth and mountains." – Dee Brown
"I now walk into the wild." – Jon Krakauer
"Never measure the height of a mountain until you reach the top. Then you will see how low it was." – Dag Hammarskjold
"I like the mountains because they make me feel small,' Jeff says. 'They help me sort out what's important in life." – Mark Obmascik
"He who climbs upon the highest mountains laughs at all tragedies, real or imaginary." – Friedrich Nietzsche
"I have climbed my mountain, but I must still live my life." – Tenzing Norgay
"The mountains are calling and I must go." – John Muir
"Mountains are only a problem when they are bigger than you. You should develop yourself so much that you become bigger than the mountains you face." – Idowu Koyenikan
"Climb the mountain not to plant your flag, but to embrace the challenge, enjoy the air and behold the view. Climb it so you can see the world, not so the world can see you." – David McCullough Jr.
"If you want to train for big mountain endeavors, spend time in big mountains." – Jimmy Chin
"Only those who will risk going too far can possibly find out how far they can go." – T. S. Eliot
"Everyone wants to live on top of the mountain, but all the happiness and growth occurs while you're climbing it." – Andy Rooney
"If adventure has a final and all-embracing motive, it is surely this: we go out because it is our nature to go out, to climb mountains, and to paddle rivers, to fly to the planets and plunge into the depths of the oceans…When man ceases to do these things, he is no longer man." – Wilfrid Noyce
"The cliche is that life is a mountain. You go up, reach the top and then go down." – Jeanne Moreau
"Every man should pull a boat over a mountain once in his life." – Werner Herzog
"Although I deeply love oceans, deserts, and other wild landscapes, it is only mountains that beckon me with that sort of painful magnetic pull to walk deeper and deeper into their beauty." – Victoria Erikson
"I felt my lungs inflate with the onrush of scenery—air, mountains, trees, people. I thought, 'This is what it is to be happy.'" – Sylvia Plath
"How wild it was, to let it be." – Cheryl Strayed
"Earth and sky, woods and fields, lakes and rivers, the mountain and the sea, are excellent schoolmasters, and teach some of us more that what we could learn from books." – John Lubbock
"There are far better things ahead than the ones we leave behind." – C. S. Lewis
"The most dangerous thing you can do in life is play it safe." – Casey Neistat
"It's not the mountain we conquer, but ourselves." – Sir Edmund Hillary
"Life is short and the older you get, the more you feel it. Indeed, the shorter it is. People lose their capacity to walk, run, travel, think, and experience life. I realize how important it is to use the time I have." – Viggo Mortensen
"To live would be an awfully big adventure." – Peter Pan
"Life movies pretty fast, if you don't stop and look around every once in a while you could miss it." – Ferris Bueller
"The world is not in your books and maps, it's out there." – Gandalf