To many young people, going to college seems like a rite of passage in the pursuit of professional success. But is it the only way to launch a successful career?

Absolutely not.

Admittedly, there will be immense pressure from your parents and peers to proceed to college after graduating from high school. But considering the ever-rising tuition fees, enrolling for a 4-year college degree course without evaluating your finances is one of the surest ways to get into debt.

Plus, you may not fancy the idea of a college degree in the first place. And the worst thing you can do to yourself is to sacrifice your passions at the altar of meeting society's idealistic expectations.

Needless to mention, there are also plenty of well-paying jobs that don't necessarily require a college degree.

So, before you make that critical decision to join a college or university, explore all your options to ensure you're actually making a decision that's in the best interest of your future. For as the famous saying goes, 'time wasted can never be regained.'

Fortunately, there are plenty of practical and realistic alternative endeavors that you can pursue if you truly believe that college is not for you. This article examines the ten best alternatives to college.
1. Take a gap year
A gap year refers to a period during an academic year where a student decides to take a break. The period typically occurs between graduating from high school and joining college or university. You can look at it as an 'academic hiatus.'

But a gap year isn't a time to sit at home and catch up on your favorite television series. Instead, it's a period to explore your passions and interests.

You can choose to travel the world and experience different cultures. Doing so will open up your mind to life's new challenges and realities. In the process, you could develop new skills as well as make meaningful connections.

A gap year can be very instrumental in helping you to define your career path. By the time the period elapses, you'll most certainly have decided whether proceeding to college is a prudent decision or not.
2. Volunteer
Volunteering is a fantastic way to interact with your local community as you seamlessly acquire diverse skills. It's also an excellent way to discover your true passions and interests.

As a volunteer, it's important to join an organization or movement whose mission and vision you believe in. It's easier to make your impact that way.

For instance, you could join an organization that deals in climate change, gender equality, community empowerment, racial injustice, or emergency humanitarian situations.

Some of the world's best organizations to consider volunteering for include The United Nations, The American Red Cross, Care International, Peace Corps, and The Salvation Army.
3. Become an apprentice
Apprenticeship refers to an arrangement where a person offers to receive training in a trade or profession of their choice while also rendering their services for a fixed duration at low wages. In an apprenticeship arrangement, the trainee is known as the apprentice, whereas the trainer is called the expert, mentor, teacher, or professional.

Now, there are numerous trades that you can become an apprentice in, including:

• Computer coding
• Construction
• Farming
• Forestry
• Landscaping
• Locksmithing
• Masonry
• Massage therapy
• Painting
• Physical training
• Power plant operations
• Private investigation
• Sales and marketing
• Web and app development
• Web design
• Woodworking

After turning professional, the apprentice can be hired by their trainer on a more formal basis. Alternatively, they can choose to continue working for their trainer under the current terms of engagement while actively searching for real jobs elsewhere.

Depending on how fast you learn, you can become a professional in as little as three months. So, by the time your buddies will be graduating from college, you'll probably have already acquired multiple skills and landed a well-paying job.
4. Start a business
According to Education Data, the average cost of college education in the United States is $35,720/student/year. On the other hand, there are numerous businesses you can start with $35,000, ranging from a restaurant business and coffee shop to a grocery store, events planning, property management, to mention but a few.

So, instead of paying thousands of dollars in college education, what if you invested that money in a successful business? All you need to do is identify a lucrative business opportunity, come up with a robust business plan, and hit the ground running.

Depending on how fast your venture takes off, you could be swimming in millions within your first year of doing business.
5. Join the military
You probably already know that you don't need a college degree to join the military. And you probably also know that there's no greater honor than serving your country in the armed forces.

But those are not the only perks of opting for this college alternative.

Once you're in the military, it becomes a lot easier to join college or university. That's due to the numerous government programs geared at training and empowering military men and women. Depending on the program you qualify for, you might have your entire college fee catered for.

Even better, there are various training programs that you can join and graduate from without attending a real college, including construction and aviation. What's more, you need only about 25 years on active duty to begin enjoying your retirement.
6. Pursue a creative talent
You must be a talented actor to become a Hollywood A-lister, right?

Wrong!

While inborn acting talents might help you to jump-start your acting career, they're not all that it takes to carve yourself a career on the big screen. You also need sheer determination, constant practice, and relentless commitment to your passions.

The same goes for singing, dancing, comedy, and other creative talents.

If you must know, many legendary actors, such as Sylvester Stallone, did not achieve any meaningful success until in their thirties. Another case in point is Sheryl Crow, who is one of the most talented singers and songwriters of all time. Crow received her true breakout success in 1993 when she was 31 years old.

So, it's never too early or too late to start pursuing a career in the creative industry.
7. Take free online courses
The internet has made it incredibly easy to learn just about anything online. Armed with a laptop or smartphone, a stable internet connection, and the will to learn, there's no limit to how much knowledge you can acquire from the World Wide Web.

Platforms like Udemy and Coursera offer thousands of online courses, ranging from computer coding and programming to machine learning, big data, business fundamentals, to mention but a few. Most of these courses are duly accredited by relevant industry regulators, making it easy for jobseekers to list them on their resumes.

After completing a course, you can take a test to gauge your level of understanding. Depending on the platform you're learning from, you can also acquire certificates after the successful completion of each program.

And the best part is that most of these online courses are either free of charge or cost negligible fees.
8. Become a blogger…..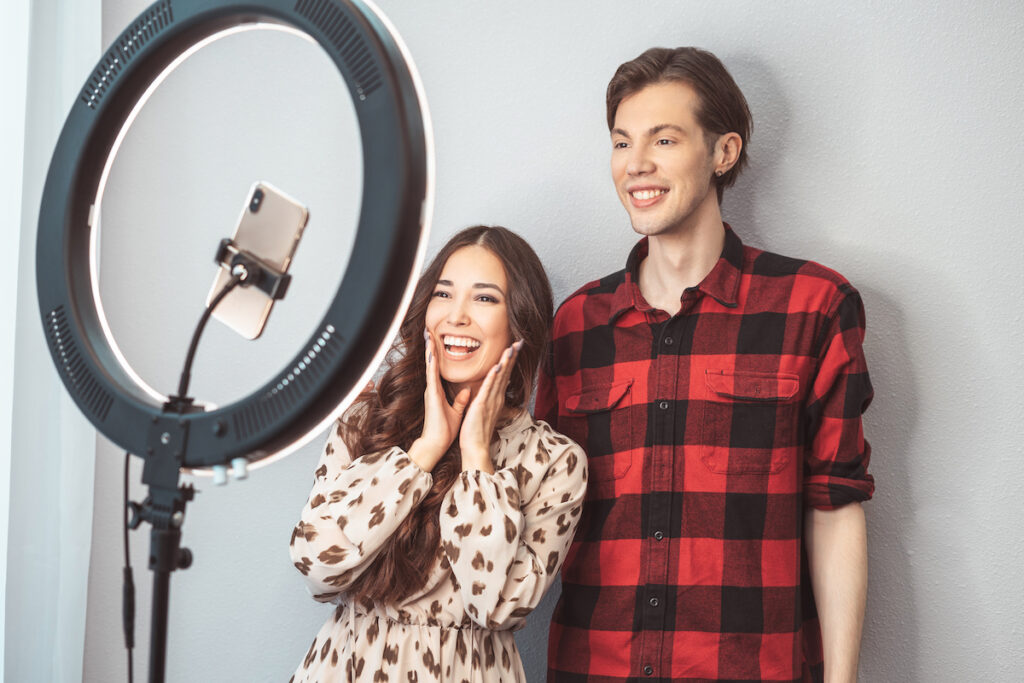 Blogging may have begun as a means of expressing one's thoughts. However, blogging is now considered one of the most lucrative online income-generating opportunities.

One of the most interesting things about becoming a blogger is that it's remarkably easy to get started. Besides a laptop and internet source, the other major thing you need is a reputable hosting company. If you're only getting started and cannot afford hosting fees, you might even choose to blog on your social media platforms.

However, remember to choose a lucrative niche if you wish to make the most out of your blog.

Some of the most profitable blogging niches include:

• Fashion
• Car & Automobile
• Health & Fitness
• Parenting & Family-focused blogs
• Lifestyle
• Frugal Living
• Politics & Current Affairs
• Home Décor and Home Improvement
• Travel & Leisure
• Sports
• DIY and How-to Guides

Also, note that while it's relatively easy to acquire a massive following, the challenge is usually maintaining your fan base. To avoid losing followers, insist on posting informative, engaging, and unique content regularly on your blog.
9. …..Or a vlogger
Although blogging is a perfect way to express oneself while also earning some dollars on the side, it's unfortunately only recommended for people who have a way with words. If you're passionate about blogging but can't seem to create compelling content, you might consider hiring someone to do the blogging for you.

Alternatively, you could become a vlogger instead.

A vlogger is simply a blogger who focuses on video-based content. Unlike blogging which requires you to have an excellent command of the language you're blogging in, you can vlog without necessarily being a language master.

Video-sharing platforms like YouTube, Vimeo, and Dailymotion are great places to kick start your vlogging career.
10. Become a realtor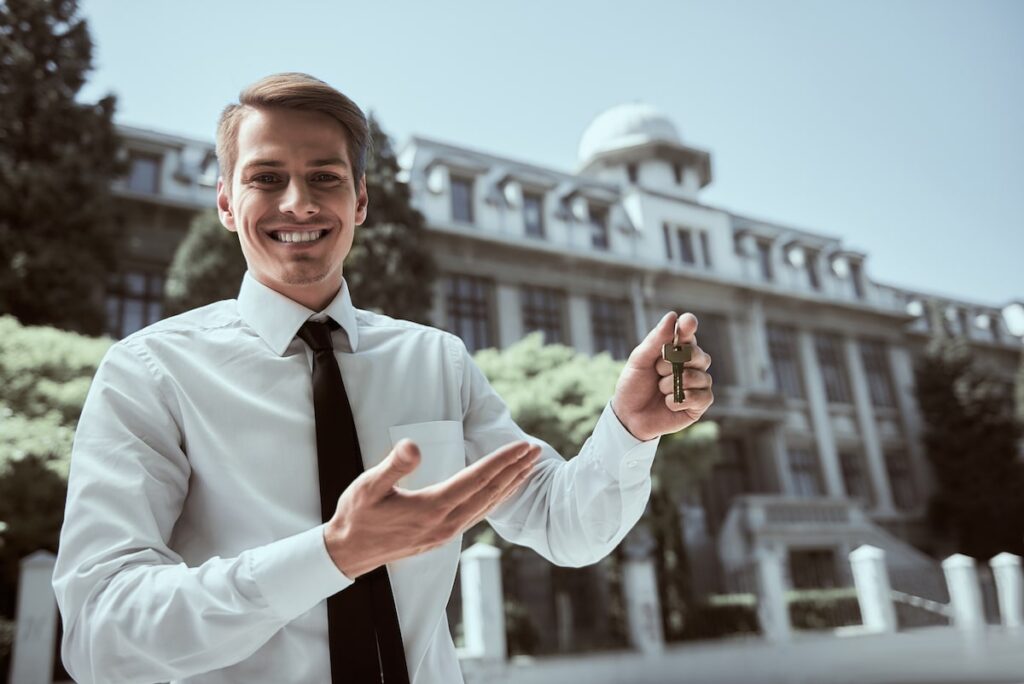 Becoming a real estate agent is another realistic college alternative that you can consider. Like other business opportunities we've reviewed on this list, becoming a realtor requires minimal financial investment. A thousand dollars is usually more than enough to launch a successful real estate business.

However, you'll need some relevant training to adept at the trade.

For instance, you must understand and keep abreast of the real estate trends in your market. That way, you'll know when to flip properties. Based on your location, some pre-license education may also be necessary.

And if you have some money to spare, it won't hurt to hire an experienced real estate broker as your mentor. Their experience will be useful in helping you understand the lay of the land before becoming a serious investor.
Final Word
College is not for everyone. Which is why many of the richest people in the world either dropped out of college to pursue their personal ambitions or never stepped into a college classroom in the first place. However, remember to weigh your options before opting for any of the above-reviewed college alternatives. It might just turn out that you were destined to go through college after all. At the end of the day, you should only pursue a career path that gives you a true sense of personal fulfillment.