Last Updated on April 2, 2023
People will find sneaky and creative ways to have a hilarious time for whatever part of the century or decade. That is why when you research April Fools' history, you might find out that it was dated back to the 1700s in England. During this time, people would play practical jokes on each other. Some accounts may even mention that it started more than a century earlier in France. 
There was a change from Julian to the Gregorian calendar that confused people about the first day of the year. So instead of celebrating in January, people celebrated it on April 1. This instance made this day a joke to many. Even now, for whatever part of the world you are in, people still keep this tradition fun and very well alive! 
We know you wouldn't want to miss out on this quirky holiday, so we listed down 10 doable April Fools Pranks to play on your friends or family! But be warned, these are EPIC! (But harmless, of course.)
Good 'Ol Prank Calls
Okay, before you even react to how this has already been done gazillion times, you should know that nothing beats classic! People are forced to be quarantined inside their homes for the past year, and prank calling is sure to be the best option for socially-distanced fun! No, you will not be calling service staff and waste their time for your "pranks". The best recipients of these pranks are your family and friends. And to do this, you will need a pro to through a Prank call app for flawless execution. The best part is – they wouldn't even know it's you! Your victims will be thinking they are talking to "real" people.
Mouse Prank
Thinking of a co-worker to prank? Head to your office earlier than your victim and tape the bottom of their mouse. Once they arrive and start using their computer, as usual, watch their face fill with confusion as they figure out why their cursor isn't moving! If you are not in an office and just at home, you may also pull this prank on a family member who uses the computer a lot.
Muted Video Call
While on a video call with a friend or family member, build up the excitement by pretending to enthusiastically tell a story. Do this while making comical gestures, your lips moving, and doing animated facial expressions – all without actually saying a word! Make sure to only act just right to make the entire act convincing. Ensure that there are no audible sounds in our surroundings that may give your prank away.
Peanut Butter Poop
This prank never fails to gross out the prank victim! All you need is a solid location and peanut butter. If you have a baby at home, you may leave a clean diaper with peanut butter lying around your house. Don't have a baby? You can use tissue paper in your bathroom to spread the icky brown stuff and leave your family members screaming in disgust!
Bubble Wrap Rag
Place a sheet of bubble wrap under a rug in your entrance door or any carpet in your house frequented by visitors. Watch them get weirded out by all the popping sounds that are sure to make them jump off their feet!
 Upside Down Desktop
This is one of the easiest pranks to execute because all you need is to wait for the victim to take a quick bathroom break to turn everything on their computer screen upside-down. For windows, all you need to do is press Ctrl+Alt+Down Arrow; and for Mac, just go to System Preferences, hit the Displays option, and click on the "Rotate" menu. When all else fails, you can easily rotate it back by hitting Ctrl+Alt+Up Arrow.
Sneeze Sprinkle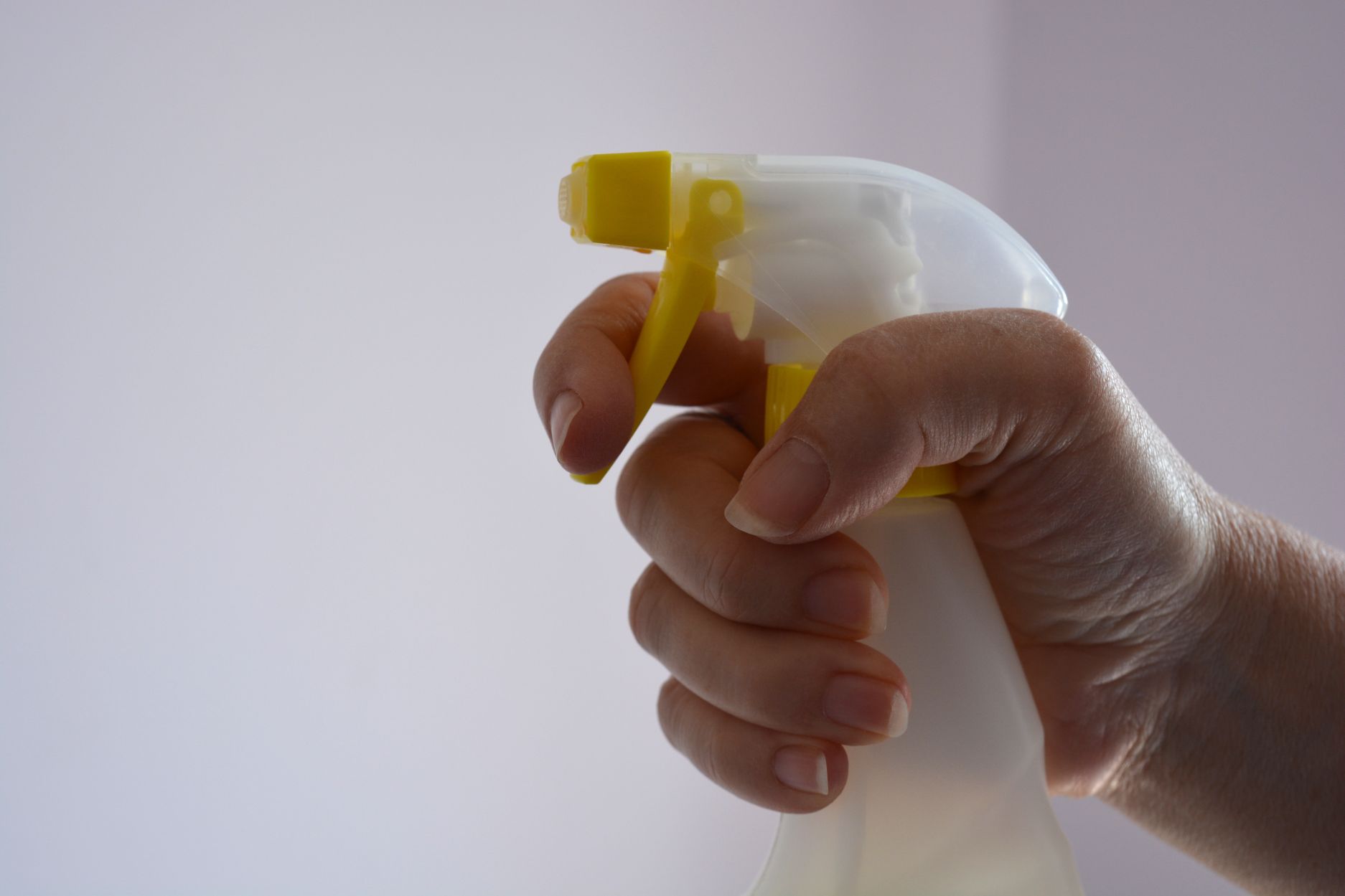 We know it sounds unhygienic and even dangerous, especially now. But don't worry, you don't need to spread a virus just to have a good giggle.  All you need to do is get some warm water and pour it inside a spray bottle.
Stand behind someone and let out a gigantic sneezing sound before spraying the warm water on visible skin in their back so they could feel the snot-like liquid. Apologize like you really sneezed on them before revealing that it is part of your April Fools' prank.
Sudless Soap
This one is totally up to you. Either you put it in the sink or in the shower. All you need to do is paint over the bar soap until it's fully coated. Once it comes in contact with water, no suds will come out, making the victim like they're rubbing their body with cold plastic.
Universal Remote Prank
The title practically says it all! All you need to do is get yourself a universal remote to sync to various devices like your TV. When one of your victims starts watching (by the way, the more, the better!), don't be quick to switch channels. Wait for a suspenseful moment before switching to the next channel! Timing is everything in conducting this prank, so make sure to practice before doing this on April Fools' Day.
Slashing Tires
This sounds quite brutal, doesn't it? Don't worry; no one is stabbing someone else's car tire. All you need is a convincing acting skill, and a printed photo of Slash from Guns n Roses taped to your friend's wheel. Remember not to flinch in your acting because this will most likely influence how your friend will react. Nothing better than Rock and Rolling on the floor while laughing!
And that's on the 10 April Fools' prank ideas that you can play on incoming April 1st. Looking for more fun socially-distanced activities to do alone or with loved ones? You suggest you try binge-watching anime! Read our article about 10 Best Platforms to Watch Anime. 
Remember to enjoy, keep safe, and keep it harmless, folks!