Last Updated on January 11, 2022
What Is An Auction Website?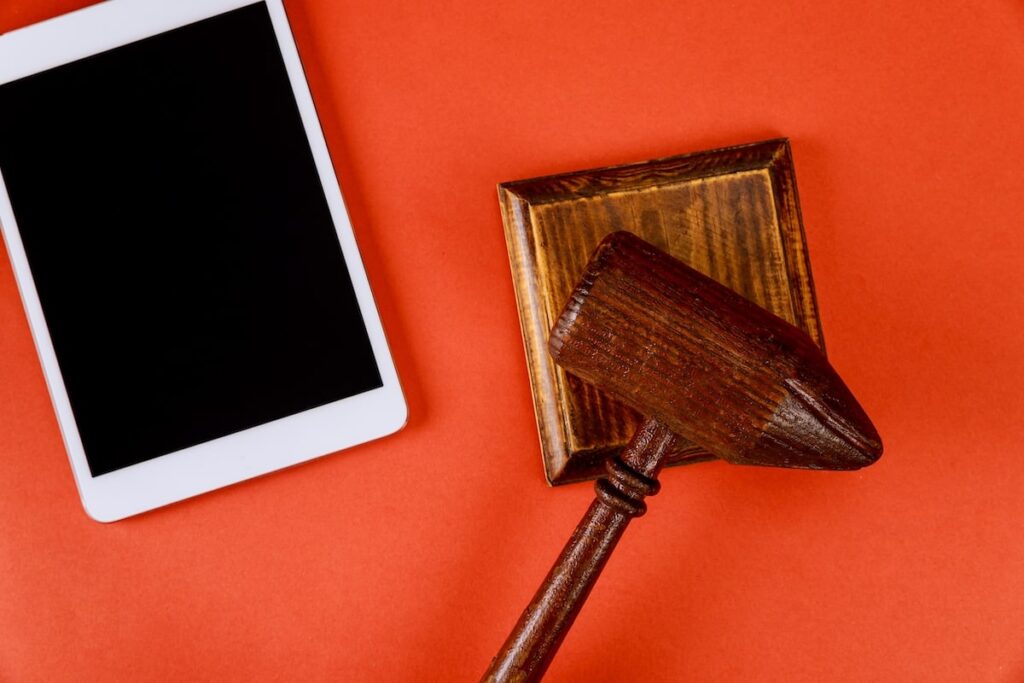 An auction website, as the name implies, refers to an online marketplace where you can auction your business stock or personal items.
Auction websites not only enable you to move your stock fast. These sites also allow you to reap maximum returns from your products by selling those products to the highest bidder.
Auction platforms are particularly recommended for traders who are struggling to assign their products appropriate selling prices. All you have to do is quote the base price for your commodity, also known as 'reserve.' You then sit back and wait for the bids to come in before ultimately selling the product to the highest bidder.
But contrary to popular belief, not all online retail marketplaces offer auction services. In fact, only a few giant online retailers allow auction sales on their platforms.
It's, therefore, important to conduct your due diligence when looking for a site to auction your stuff. And even when you find it, try to learn more about the website before listing your products on its marketplace.
This post shall unveil the 12 best auction websites in the United States, but first things first.
How to Choose an Auction Website
All auction websites aren't made equal. The following are the primary considerations when choosing a platform to auction your products:
i. Variety of Listings
The most important factor when looking for an auction website is to consider sites that allow you to list a wide variety of stuff.
As you shall find, some auction websites only deal with specific kinds of products, such as automobiles, home appliances, or jewelry.
Fortunately, there are numerous platforms where you can list just about anything, from clothing and jewelry to cars, machinery, and even a piece of land.
ii. Availability
Availability is another crucial factor when choosing an auction platform. Your best bet is to opt for auction sites that are available worldwide. Or, at least, nationwide.
A wider availability ensures that your products are visible to as many users of the platform as possible.
iii. Security
Auction websites are fundamentally online retail outlets. Which means that these platforms register numerous financial transactions on a regular day. Therefore, it's only logical to choose a website that takes your security seriously.
For starters, consider auction sites that have Secure Socket Layers (SSL) certificates. With SSL certificates, you can be sure that the website is the original and authenticated version.
In addition, choose a platform that uses 2-factor authentication (2FA). 2FA reduces the risks of losing your sensitive personal or financial information to hackers.
iv. Pricing
Auction websites implement different pricing structures, and it would help to familiarize yourself with what these structures are before choosing the platform.
Some websites charge standard listing fees. Others allow you to list your products for free but charge a commission on sales. There are also auction websites that operate on the basis of membership.
However, most auction platforms tend to charge variable fees, depending on the nature and quantity of the products you're auctioning. The most important thing to do is check whether there are any hidden charges.
v. Payment Methods
You'd naturally want an auction website that offers numerous payment methods, ranging from credit cards and debit cards to online payment methods and even cash. Most importantly, the payment methods must be secure and hacker-proof.
If you're ever in doubt, choose a platform that supports payment via secure online platforms, such as PayPal, Payoneer, Transferwise, or cryptocurrencies.
vi. Other Factors
Other considerations when choosing an auction website include:
• Favorable shipping and return policy
• Friendly and responsive support
• Intuitively-designed interface
12 Best Auction Websites in USA
eBay is one of the oldest auction websites and still one of the most reliable. The website allows you to auction a wide range of items, from clothing to vintage jewelry and even real estate. You can list your items from your computer or use the intuitive eBay auction app.
eBay also takes your security seriously. The site undertakes routine accounts vetting to weed out potential scammers from its platform.
Amazon has its own auction system that can serve as a great alternative to eBay. That's especially if you find eBay's pricing to be a bit inhibitive.
But just like eBay, Amazon allows you to list a wide range of items. The product categories are clearly defined and you can easily click on a category that your commodity belongs.
ShopGoodwill is an initiative by Goodwill, a nonprofit organization that operates retail outlets across the United States to raise funds for people with disabilities. So, listing your products on this platform is a great way to support the less fortunate.
The ShopGoodwill platform is incredibly easy to use, hence beginner-friendly. Some of the items you can auction include tools and machinery, artwork, musical instruments, pet supplies, home appliances, clothing, and wedding supplies, etc.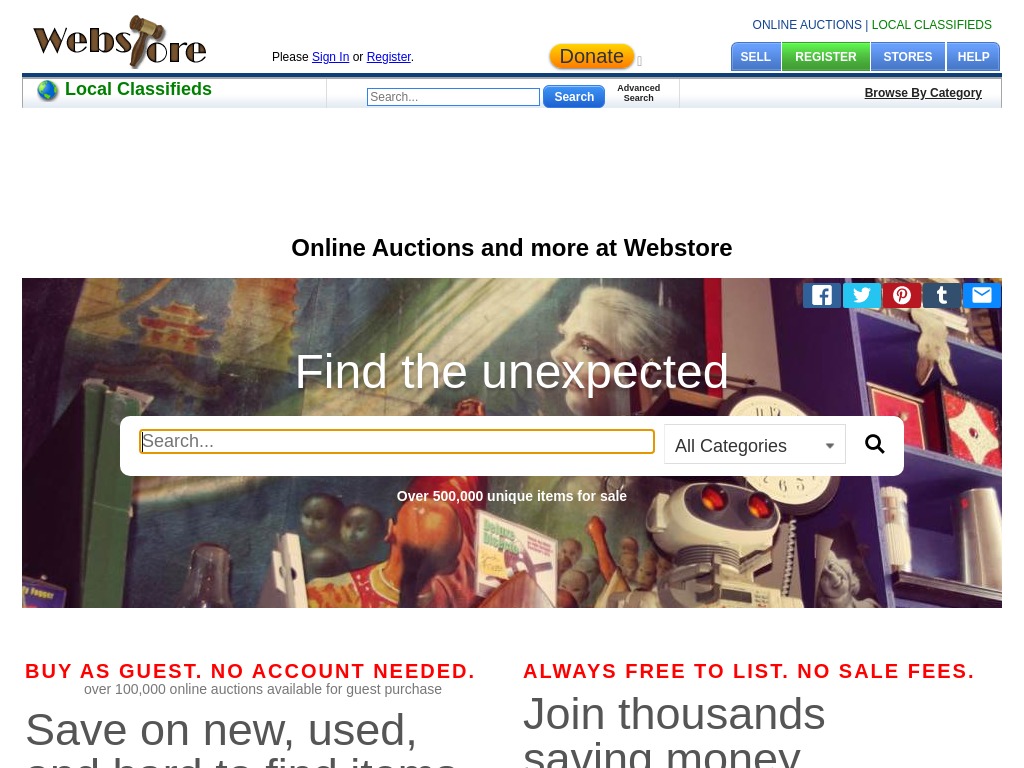 Webstore is an auction platform that's supported exclusively by donations and advertisements. That reflects well on the overall listing costs. The site doesn't charge membership fees, neither are there any hidden costs.
Plus, there's no limit to what you can auction on the Webstore platform. Popular product categories include Art, Sports Memorabilia, Cameras, Books & Magazine, Real Estate, Jewelry, Pottery, Specialty Services, etc.
Don't let the name fool you into believing that this auction website is a preserve of business elites. On the contrary, Liquidation is a perfect recommendation for small traders looking to move their stock fast. The site has no registration fee or hidden costs.
As a buyer, it will interest you to know that Liquidation generally sources its inventory from overstocked manufacturers. Which makes it a go-to platform if you're looking for affordable stock.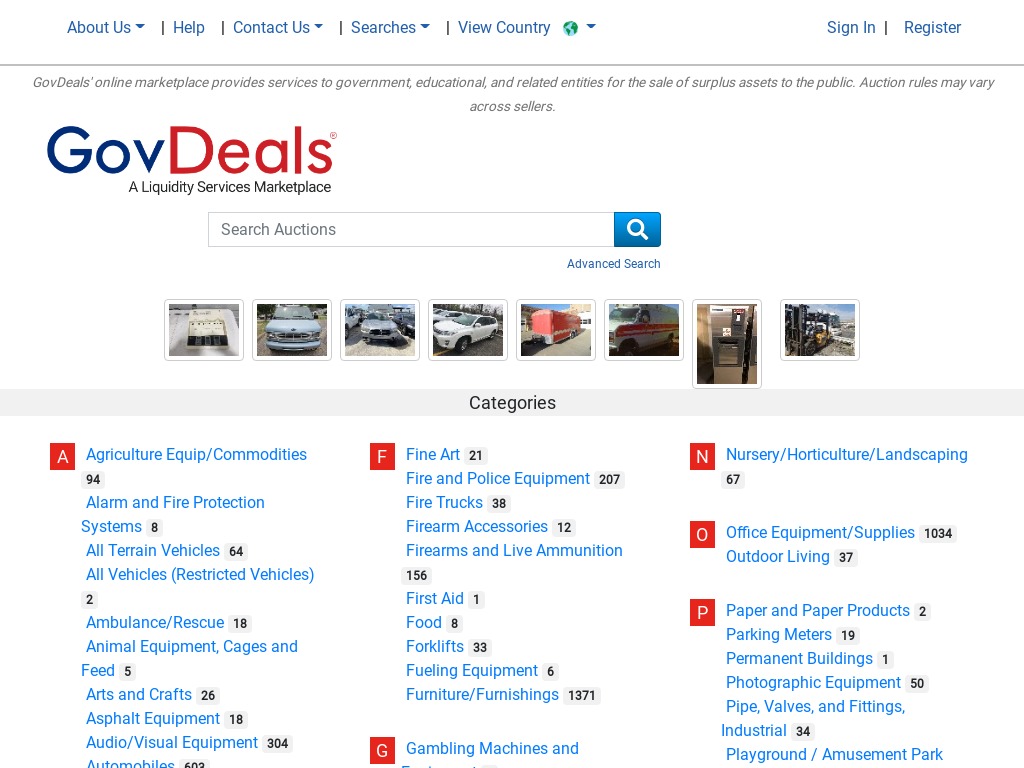 GovDeals is the official website of all government auctions. That makes it one of the most secure auction websites.
But the fact this is a government portal doesn't necessarily mean you must be a civil servant to list on the platform. GovDeals allows anyone to auction on its platform. Some of the items you can trade include janitorial equipment, exercise equipment, commercial furnaces, trailers, and real estate.
eBid maintains a wonderful collection of listings drawn from numerous categories, from Antiques and Arts to Photography & Optical, Sport Memorabilia & Cards, Toys & Hobbies, etc. This is one of the few sites that allow you to auction travel tickets and items of spiritual nature.
eBid also maintains a 'Help' section where you can find answers to common questions and save yourself the time you'd have otherwise spent contacting support.
While many auction websites require their users to bid using cash, Listia lets buyers bid for listings using credits earned from referrals. You earn credits when you sign up for a Listia account and when you list your items for sale.
The absence of cash-based bidding makes Listia technically free for both auctioneers and bidders. What's more, Listia charges no shipping fee on most of its transactions.
Link: http://onlineauction.com/
OnlineAuction.com mostly specializes in collectibles, such as coins and stamps. Which makes it a perfect bargain hunter website for collectors. Besides, you can list or find great bargains on products from other niches, including classic cars and car parts.
OnlineAuction.com is designed with beginners in mind. The website's homepage is clean and clutter-free, with the product categories clearly marked out.
eCrater is an e-commerce website that allows you to set up an online retail outlet from where you can hold auctions. As a seller, you can easily integrate your eCrater store with other platforms like eBay and Google Shopping, and import products from these platforms.
Potential buyers don't necessarily need to sign up for an account. All they have to do is select an item, add it to their cart, and then proceed to checkout.
AuctionZip is the go-to platform if you're looking for live online auctions. As a live auctions website, AuctionZip lets you log into the platform and list your items or bid for items by other sellers in real-time.
The best part is that you can access these live auctions directly on your web browser. You don't need to download and install any software. Plus, AuctionZip lists currently live as well as upcoming auctions, giving you full control of the bidding process.
Bonanza has a slogan that states, 'everything but the ordinary.' When you visit this auction website, you'll appreciate the company's efforts to live up to that slogan. Bonanza maintains diverse listings of special items like vintage jewelry and tech gadgets. Of course, that doesn't prevent you from listing regular items like clothing and electronics.
Another thing that sets Bonanza apart from many auction websites is its incredible ease of use. Affordability, friendly support, and favorable shipping policies make Bonanza a go-to auction platform for both sellers and buyers.
Final Word
Finding a great auction website isn't a walk in the park. At the very least, you should choose a platform that supports listings from different product categories, as well as one that guarantees wider visibility for your products. It's also important to choose an auction website that takes your security seriously. And needless to say, the platform should also be easy to use and reasonably affordable. The above-reviewed websites meet most of these criteria and are a great place to begin your search for a perfect auction platform.