Last Updated on March 1, 2021
The bedroom is a private and unique space for everyone. It is an area where one can relax and do whatever they want; this includes meditating and decorating. People tend to unwind and relax after a long and exhausting day in the comfort of their room. It is that one place in the home where people do not usually compromise their comfort.
When one walks into the room, the first thing they usually see is the bed. It is an essential part of the bedroom. You may want it to be just simple or decorative in an attractive way; it all boils down to your preferences.
Having a good bed cover is important because it improves the general look of your room. Here are some of the bed covers to buy for your room.
Comforters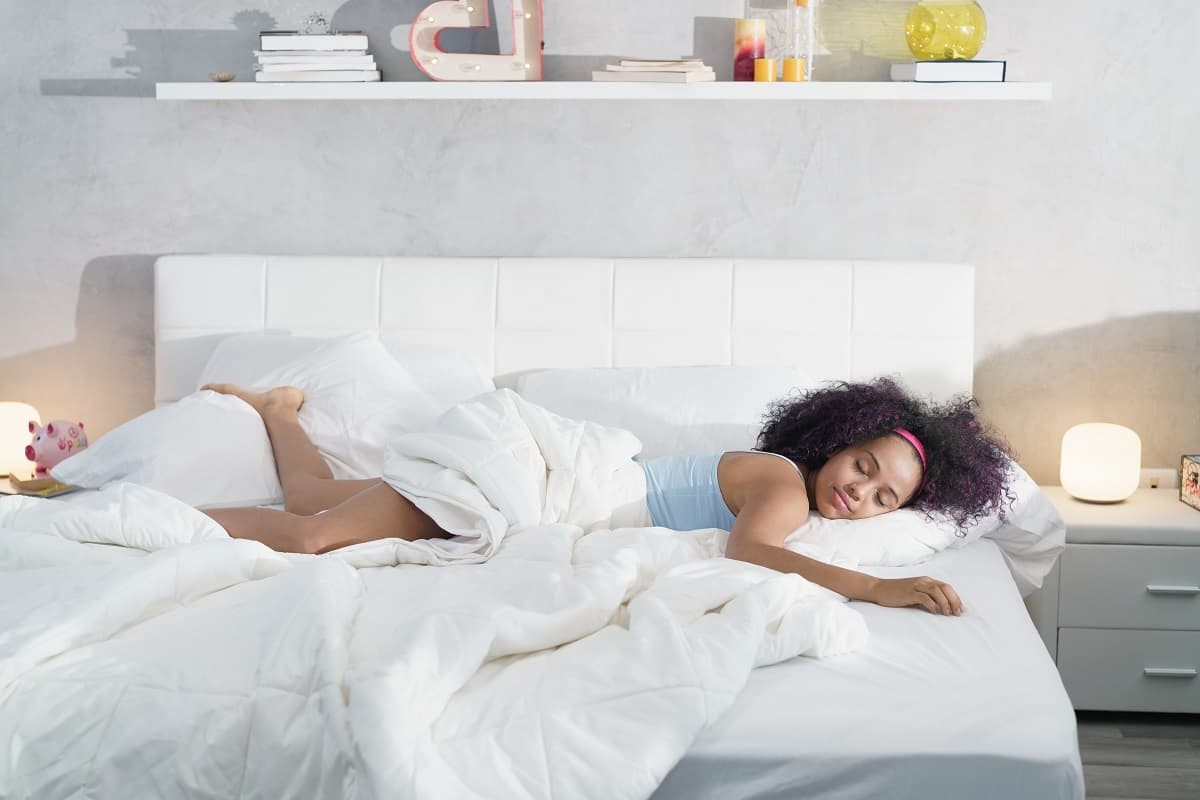 Comforters come in different colors, designs, and models. They usually come in a complete set; made up of bed sheets and pillow shams which give a uniform and beautiful look to your room. Comforters are dominantly made with cotton or synthetic materials like polyester, which gives it the fluffy look it has. Quilts and comforters are popular types of bed covers and available in several designs. 
Comforters are the popular types of bed covers that people make use of. You can use it as your blanket and it is light in weight. Can be compared to a duvet but it is thinner and always flat. 
Coverlet
A coverlet bed cover is always disregarded. At times, people tend to purchase them without really knowing. A bed coverlet is simply a bed cover that is put over the bed sheet and below the duvet. 
It separates the area where the bed frame and mattress come in contact. Coverlets are way smaller than bedspreads but bigger than the normal blankets people always use. It helps to give your bed a fashionable look.
You can leave them untucked; allow them to just laze over the bed sheet to give a comfortable and relaxed look, or they can be tucked alongside the bed sheet to show off this tailored feeling.
Quilt
A quilt is a popular bed cover made with three (03) layers; top, batting, and backing layers and you can get them at both physical and online stores. The top layer comprises several multifaceted stitches that combine different fabrics. That stitching is referred to as quilting with the inner later made up of a filling. The filling is always made up of wool, cotton, or feathers with the last layer made with a thick material.
Online quilt covers provide extra comfort and warmth during winter and can be used as the top bed cover similar to the comforter.
Bedspread
As the name suggests, a bedspread is a bed cover that is opened wide on the bed. What differentiates it from a coverlet is its size. The bedspread covers the bed completely and extends right to the ground. It can cover even the areas where you place your pillows.
Also, bedspreads are attractive bed covers that are put over the bedsheet. A coverlet gives your bed a fashionable look while a bedspread will give your bed a conventional look.