Last Updated on April 1, 2023
Have you ever used a bidet? If you've never thought about getting one, the health benefits might convince you it's time to make that purchase.
Here are just 4 health benefits you'll get by having a bidet in your bathroom.
1. Using a bidet can reduce or eliminate the spread of fecal matter
Fecal matter is easily and unknowingly spread throughout the surfaces in your home. In most cases, unwashed hands are all it takes. When someone doesn't wash their hands after using the toilet, they'll spread fecal matter to other surfaces throughout the house. However, you can still spread fecal matter around even after washing your hands.
Getting a bidet is the best way to keep the surfaces in your home clean. A bidet cleans your bottom with a stream of water and essentially replaces toilet paper. This eliminates the need to place your hands near your bottom to wipe. When you don't need to use toilet paper, you eliminate exposing your hands to fecal matter.
If you think your home isn't full of this unwanted substance, think again. Studies have shown that fecal matter is found on nearly everything we touch, including:
Car doors

Cell phones

Baby toys

Dishes

Door knobs

Lamps

Window sills

Computer keyboards

Toothbrushes

Other household items
While infection disease specialists say you're unlikely to become ill from this issue, it's possible. The best defense is proper hygiene. That's where the bidet comes in.
2. A bidet helps you avoid wiping with chlorine products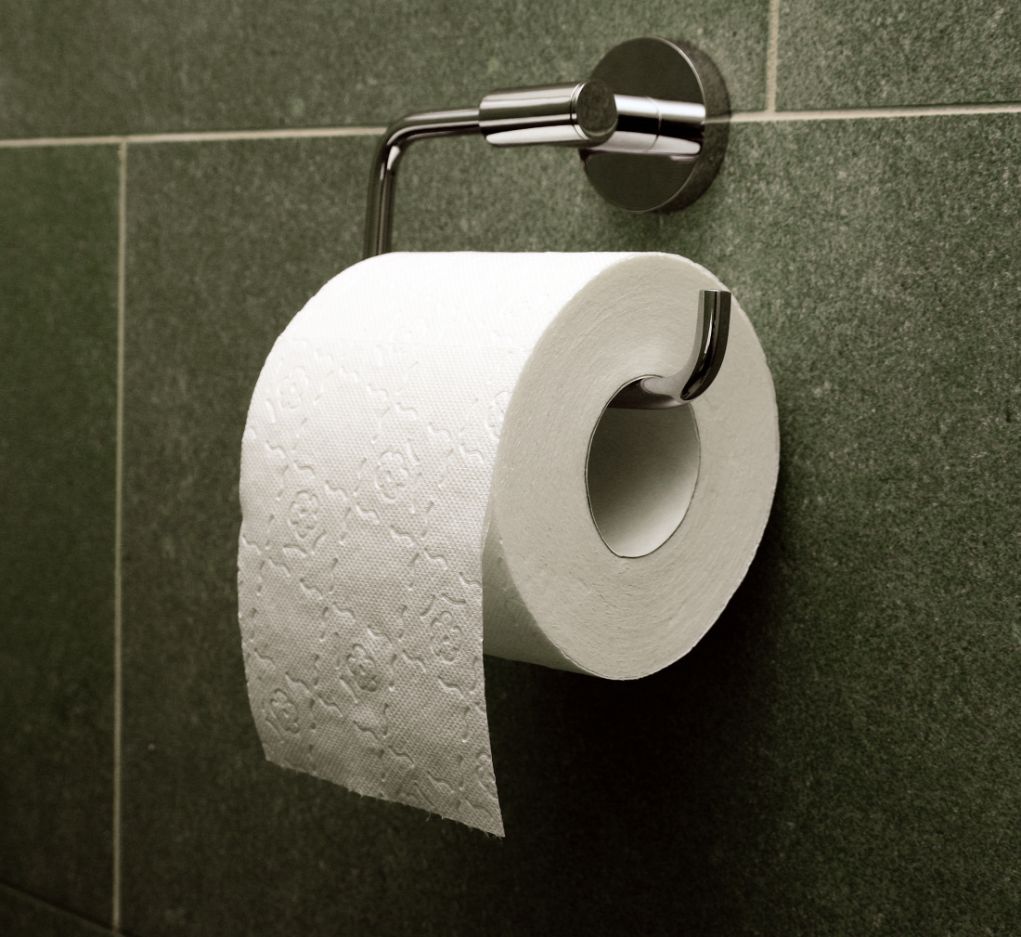 Commercial paper products contain more than 100,000 chemicals. One of those chemicals happens to be chlorine – a toxin that creates other, far worse toxins. For instance, chlorine bleach creates dioxin and furans, which are persistent organic pollutants (POPs).
These two chemicals happen to be the most toxic chemicals known to man. Dioxin has been classified as a known human carcinogen since 1997, and is also found in meat and dairy products, including fish.
When dioxin and furans enter the bloodstream, they contribute to:
Reproductive problems

Decreased fertility

Immune system damage

Hormone disruption

Miscarriage

Birth defects
When you wipe with bleached, dry toilet paper, you're absorbing these toxic chemicals into your bloodstream on a daily basis, multiple times per day.
Contrary to marketing messages, you can't avoid toxic chemicals by buying toilet paper made from recycled paper. Even if it doesn't look bleached, it can still contain toxic chemicals, including chlorine.
Recycled toilet paper also contains other toxic chemicals. For instance, a 2012 study found high levels of BPA in paper products, including recycled TP.
Another toxic chemical found in toilet paper includes formaldehyde. This chemical is used to increase the strength of paper products when wet. According to the National Toxicology Program, formaldehyde is a known carcinogen.
The best way to avoid these chemicals is to get a bidet and eliminate your need to use dry toilet paper in the first place.
3. A bidet helps avoid anal fissures
Anal fissures are tears in the lower lining of the anus. Like any cut, anal fissures can be painful and itchy. Although fissures can occur from difficult bowel movements, they can also be caused by excessive wiping.
If you find yourself needing to wipe your bottom repeatedly after using the toilet, you increase your chance of developing an anal fissure. Using a bidet, on the other hand, will clean you with a gentle stream of water. You might need to finish with a gentle wipe, but the bidet will handle the majority of your needs.
4. Using a bidet won't irritate hemorrhoids
If you have hemorrhoids, you'll love having a bidet. Most people with hemorrhoids can't wipe after a bowel movement, and instead, need to take a shower. Sometimes wiping with a soft baby wipe is too much.
Health experts recommend using a bidet when you have hemorrhoids. A bidet will get you just as clean as a shower. The only difference is, you won't be using soap. However, the pressure from the gentle stream of water will be enough to get you clean. You can follow up with a gentle baby wipe after the stream of water and dry off gently.
Start using a bidet for a healthier life
There's no question that using a bidet will improve your heath. Whether you want to replace toilet paper or just prevent the spread of bacteria, a bidet will keep you in better health.