Last Updated on April 1, 2023
Screens or displays of all kinds are all over. Whether it is work or personal use, people are more and more getting drained in all things digital. When that is the case, as a business owner, you should develop a passionate love affair with going digital. Anyone can take advantage of in-store digital signage. s
With technological advancements, hardware is now more affordable than ever, and if you choose the proper partner, the implementation should be simple and sustainable. 
Regardless of the industry, you are operating in, having digital displays makes it easier to get your message across and create a lasting impression on your audience. Suppose you are wondering whether or not your business deserves to incorporate digital signage. In that case, the following are the top reasons why it is a crucial part of nearly every marketing strategy lately:
Eye-catching content 
When you walk into any business these days, you are likely to be welcomed by some show-stopping displays. You are not alone; more than 60% of people report that their attention was captured by digital signage. Forget the traditional form of advertising. Digital signage can transform any business. You get to present displays that attract customer attention while putting across the relevant message to your target audience, inside and outside the store. If you have something crucial to say and love your audience to pick it up, turn to digital signage. 
The display can be changed at a moment's notice.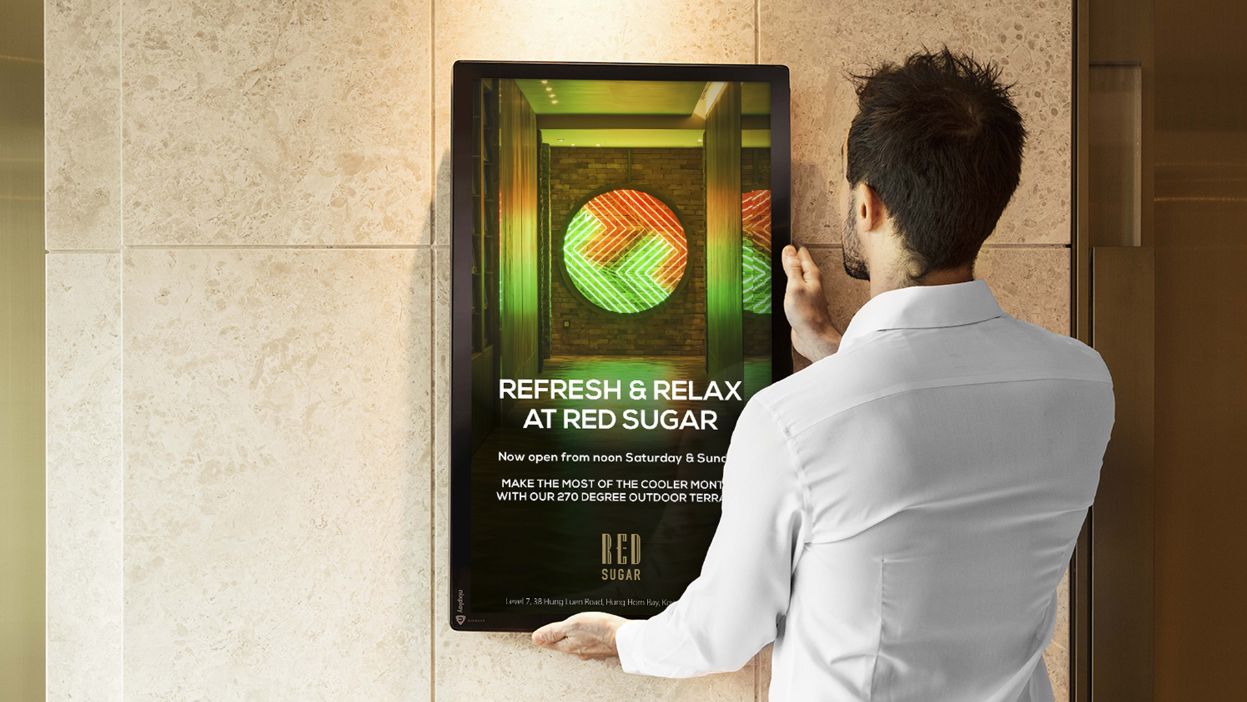 One of the primary reasons digital signage is becoming quite popular is the ability to change displays in numerous stores simultaneously from one remote location. Companies can advertise a new product, announce an upcoming sale or create a new ad and be confident that it will be displayed across all areas while looking exactly how they want it. The ability to change your displays whenever you want to allows you to have a consistent system so that your brand identity never gets lost through the many communication points. 
Running time-sensitive ads
If your business uses print ads, the lead time is a minimum of six weeks, and it is even longer for most restaurant franchise companies. The good thing with digital signage and why it is gaining so much traction is that it is connected to the internet, meaning new ads can be rolled out similar to a social media post. Likewise, you can run social media feeds, weather, and blog posts on your displays. You can display anything as long as it supports your brand.  
Reduced waste and operating costs 
Print advertising has quickly become obsolete. It is no longer relevant, especially with all the digital advancements coming up. Thankfully, digital displays only require making a new file and uploading it. Businesses do not need to incur paper waste and make extra purchases. While the upfront costs of digital signage can be significantly higher, the long-term expenses are minimal. 
Boosting impulse purchase sales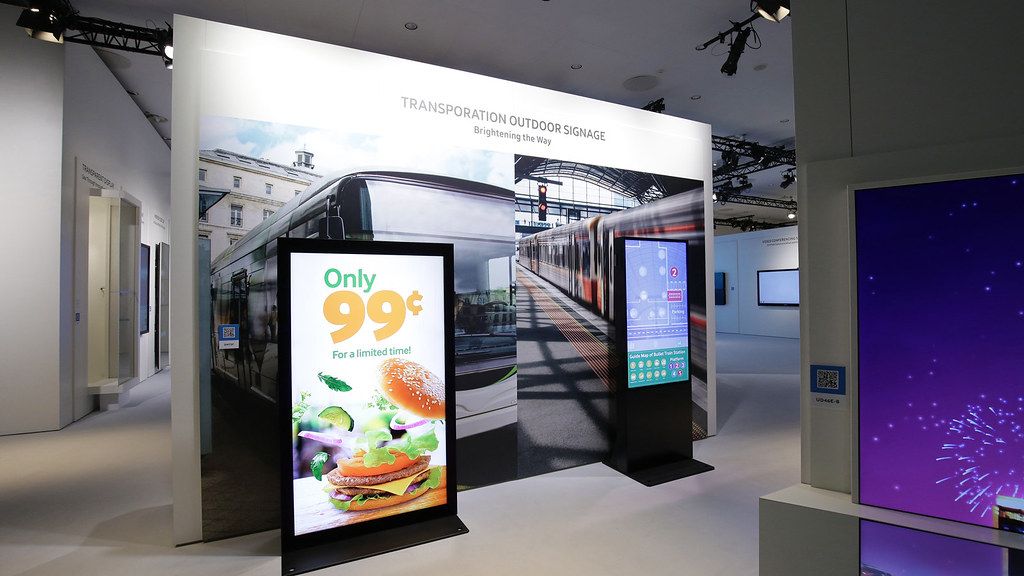 Businesses are looking for creative ways of increasing their sales, and triggering impulse purchases seems to be an excellent strategy. With digital signage, companies can convey crucial messages, in-store specials, promotions, or advertise directly to patrons when it matters the most. When a potential customer is thinking about buying something, digital signage can be pretty helpful in convincing them that it's the right decision. It helps increase revenue by persuading customers to complete a transaction by displaying relevant information about impulse buys, promotions, and other offers. 
Interactivity 
Digital signage provides an excellent platform for interacting with customers and learning as much about them as possible. It facilitates data-driven marketing, which ensures businesses are on point with their campaigns. For instance, various companies run a social promotion where their customers can sign up to receive email newsletters and get a discount in return. When everyone is waiting in line to check out with their Smartphone, it provides the perfect opportunity to deliver the right message to customers. 
Ability to change displays automatically.
Companies do not have to manually trigger changes when they have a digital signage solution in use. They can program their displays accordingly show different content at set time intervals. For instance, fast-casual and fast-food restaurants are the biggest beneficiaries, especially when displaying their prices. The ability to change prices depending on the suitable schedules is a massive boost for businesses hoping to suit the needs of their customers. Marketing strategies need to be effective, and manually doing things might not be helpful. When it is automated, changes will happen at preprogrammed times, making sure you always display the content you want. 
Increased sales 
According to studies, digital signage increases purchase amount and dwell time by nearly 30% each in the retail business. It is one form of digital marketing method that is most effective. It produces the results, so you will not be gambling on what you stand to gain. 
Affordable marketing overhead 
Generally, running digital signage solutions requires fewer people than those needed to manage print advertising. Digital signage allows all content to be collected and produced from a central location. All these benefits translate to cost savings for business owners.
Connectivity 
These days everything seems to be connected to the internet, and in-store advertising is not an exception. Digital signage takes your menu, pricing, or product displays to the next level through the use of news, weather, and sports results. It also allows you to build brand awareness by connecting custom messages and social media posts. Connectivity makes it quite comfortable to get your brand out to your target audience in the best way possible. You will not be limited about the type of content you can broadcast on your screens. 
Digital signage is helpful to every kind of business, especially in a world where everything is trending towards digitization. The marketing and promotion industry is fast-paced, requiring companies to be continually on their toes to gain a competitive edge. With digital signage, it is easier for businesses to synchronize their entire network and enhance their sales and customer experience. It makes it an essential part of nearly all marketing strategies.