Sudoku is a logic-based puzzle whose gameplay takes place on a 9×9 grid, with similar sub-grids. It has a simple design and easy rules, making it one of the most popular puzzle games.
Despite the challenge Sudoku poses, children and adults of all ages cannot help but fall in love with the game. Part of the reason behind this motivation is the dozens of benefits associated with playing Sudoku. Moreover, the game is very accessible. You can play Sudoku online or in your local newspaper.
Healthy Form of Escape
Need an escape but lack the time and funds to go for a holiday? Then Sudoku is the solution you have been looking for. As you solve the puzzle, you set your worries and stresses aside and focus on the current challenge.
For a while there, you will be out of this world and its problems. You do not need to indulge in unhealthy habits such as drinking and overeating, risk your health, or spend any money. What better form of escape can you think of?
Boosts Concentration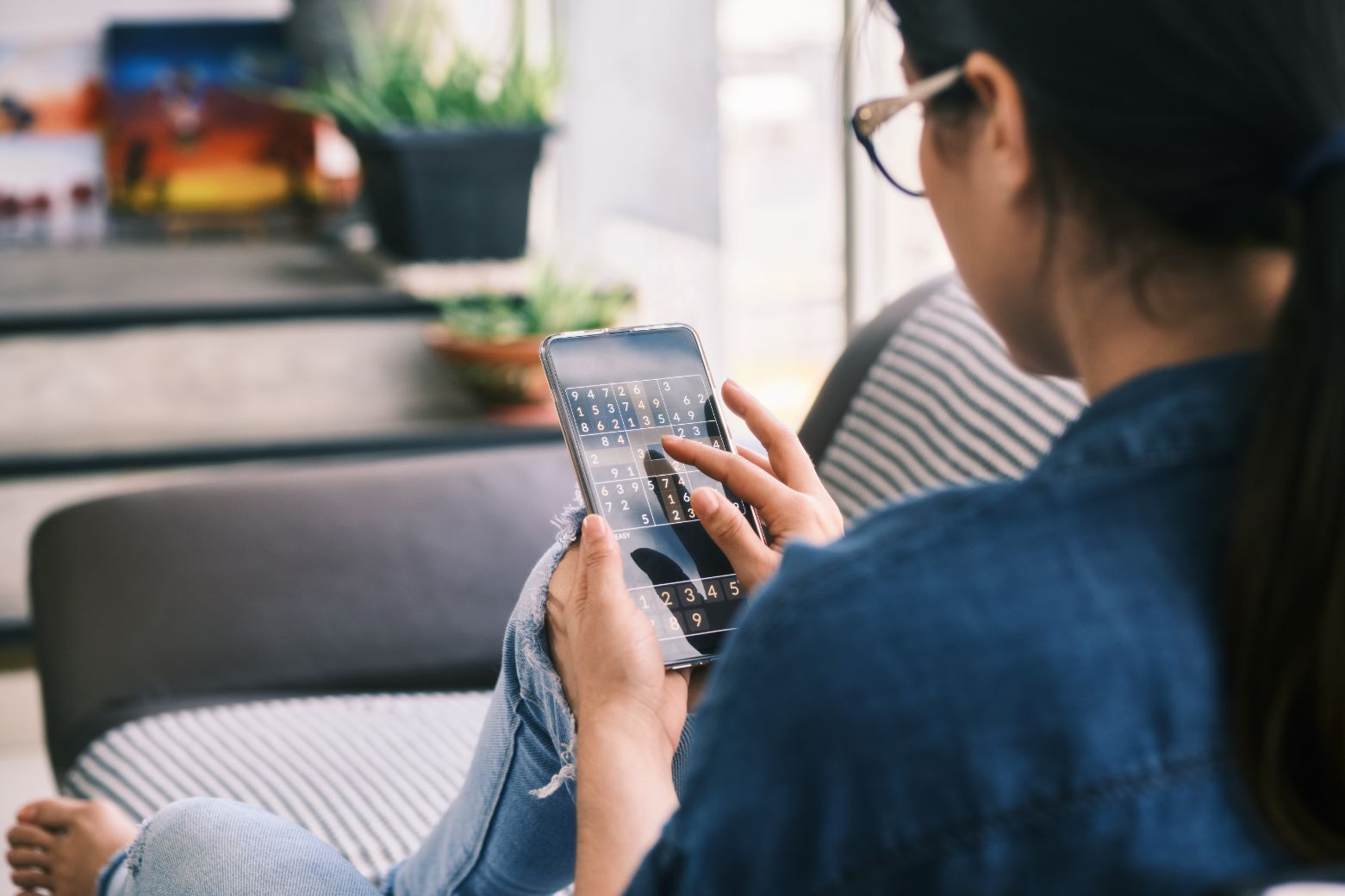 It is almost impossible to play Sudoku while simultaneously engaging in another activity. That is because Sudoku requires your 100% concentration, with any thought disruption forcing you to restart your analysis.
The frustration associated with going back to the drawing board will gradually train your mind to block any interference. Notably, the more puzzles you solve, the more absorbed you will be, eventually boosting your concentration skills.
This newly-acquired skill will be evident in all aspects of your life, including studies, work, or other tasks that require your full concentration.
Helps One Relax
Stress and anxiety can cripple your life. However, these two monsters can be solved by a simple numbers puzzle. Sudoku is a welcome distraction as it demands your full concentration. This way, your mind will be so focused on thinking about your sources of stress and anxiety.
The break from everyday life gives one adequate time to regain their balance and cool down. You can now think of a possible solution to your troubles, or better still, recognize that the problem was not as daunting as it seemed at first.
Improve Your Problem-Solving Skills
The puzzle is a problem that requires you to find answers, mostly within a limited time. You will need to engage in logical thinking and apply trial and error to find the most relevant solutions. These processes will unconsciously help to develop your problem-solving skills.
It is for this reason that you should encourage your children to play Sudoku. The challenge of solving what seems like a boring pastime will enable them to solve the puzzle faster, further boosting their skills.
Nurtures Healthy Competition
Sudoku can become a source of healthy competition against yourself. Most apps come with a timer and a progress tracker to gauge your performance at the end of every puzzle.
Your Sudoku skills become sharper with each challenge, gradually reducing the time required for each game. With time, you can use the timer as a motivator to further improve your skills.
Improves Memory
Once you start solving Sudoku puzzles, you will notice that you need to note all the possible numbers not to lose focus. You may also need to refer to tutorials or use hints frequently.
As you solve more puzzles, you will tend to drop these notes as your brain naturally retains the information. Plus, you will remember complicated strategies without referring to tutorials or asking for hints. Patterns from prior experience are memorized, and you will find yourself looking for opportunities to apply them.
Promotes Logical Thinking
Logical thinking is the primary requirement for playing Sudoku. The number of clues determines the level of difficulty at the beginning of each puzzle. Notably, the higher the difficulty level, the more complex the interference pattern.
It is for this reason that the logic behind each game is similar. Therefore, the more puzzles you solve, the more challenges you encounter, and the more you boost your logical thinking skill.
Offers a Sense of Accomplishment
Sudoku is a highly rewarding game as there is nothing more fulfilling than completing a Sudoku puzzle, no matter how long it takes. The more challenging the puzzle, the harder it is to solve it, and hence the higher the sense of achievement. This why programmers and entrepreneurs enjoy playing Sudoku so much.
Improves Mood
Research shows that completing a Sudoku puzzle or even figuring out the correct digit to place in a cell stimulates dopamine release. This is a chemical present in the brain that regulates our moods and behavior.
At inadequate levels, one experiences sober moods translating to increased productivity. However, at low levels, one experiences low spirits and poor interpersonal relations. Dopamine also impacts our learning, concentration, memory, and motivation.
Increased Productivity
When you are happy and less stressed, you tend to be more focused. The situation is even better if you can concentrate better and for longer. Individuals finding a challenge in staying focused on their studies or work are advised to break and try solving a Sudoku puzzle.
For this reason, most offices are now including Sudoku and similar puzzles in their resting areas. The employees take a few minutes break and come back refreshed and ready to handle more tasks.
Enhances Visual-Spatial Reasoning
Completing a Sudoku puzzle requires that you keep scanning the entire puzzle to find the next more solvable blank. You have to relate the filled numbers with the empty cells to find a connection that would help you complete the row, column, or puzzle. With time, the constant scanning and analyzing helps boost your spatial reasoning.
Conclusion
Remarkably, a simple puzzle can offer so many benefits to the life of an individual. Besides, playing Sudoku allows you to understand yourself better while positively impacting your physical and mental health. Now you have a load of excuses to indulge in the challenges posed by a Sudoku puzzle.