A spending control app is a useful tool that allows you to control your spending, keep track of your savings and form a budget. There is a list of the best budget apps:
Kathryn McCoach, the financial expert online from ASAP Finance (loan connection service) emphasizes this is not just an app, but a means of saving, as they allow you to understand expenses, help you plan future costs, and avoid unnecessary money spending.
"Money spending apps are also great for helping you develop good financial habits, which is important for everyone but especially so for young adults who are just starting out on their own. These apps help you set goals and track your progress towards those goals, so that you can make sure that your money is going where it needs to go: into your savings account or investments," – says Kathryn McCoach.
1. Money Lover
It is the best budget app and a great tool for those looking to keep control of their personal finances. The app seamlessly integrates across multiple devices and provides easy access to data anywhere. Even if you ta a small 200 dollar loan, it will still find its representation in the app.
Main functions and features:
budget planning;

notifications about exceeding the spending limit;

creating categories for any occasion;

reminders of upcoming payments;

shared access to the wallet for all family members and partners;

generating reports in the form of simple and understandable diagrams;

personalization: beautiful icons of certain categories;

saving and restoring data.
Premium package users have additional privileges:
access to the web version;

no advertising;

debit and credit card management;

export of transactions.
2. Money Manager
Money Manager is the best budget app and one of the most functional tools with which you can not only control your spending but also get statistics for any period of time. Here you can manage credit and debit cards, get statistics and track the status of assets on charts. Moreover, this best budget app has the following features:
double recording system;

budgeting for selected categories;

access from a PC;

password protection;

transfer of funds between assets;

tracking expenses and income by assets;

built-in calculator;

search by category.
The app is available on Google Play.
3. Monefy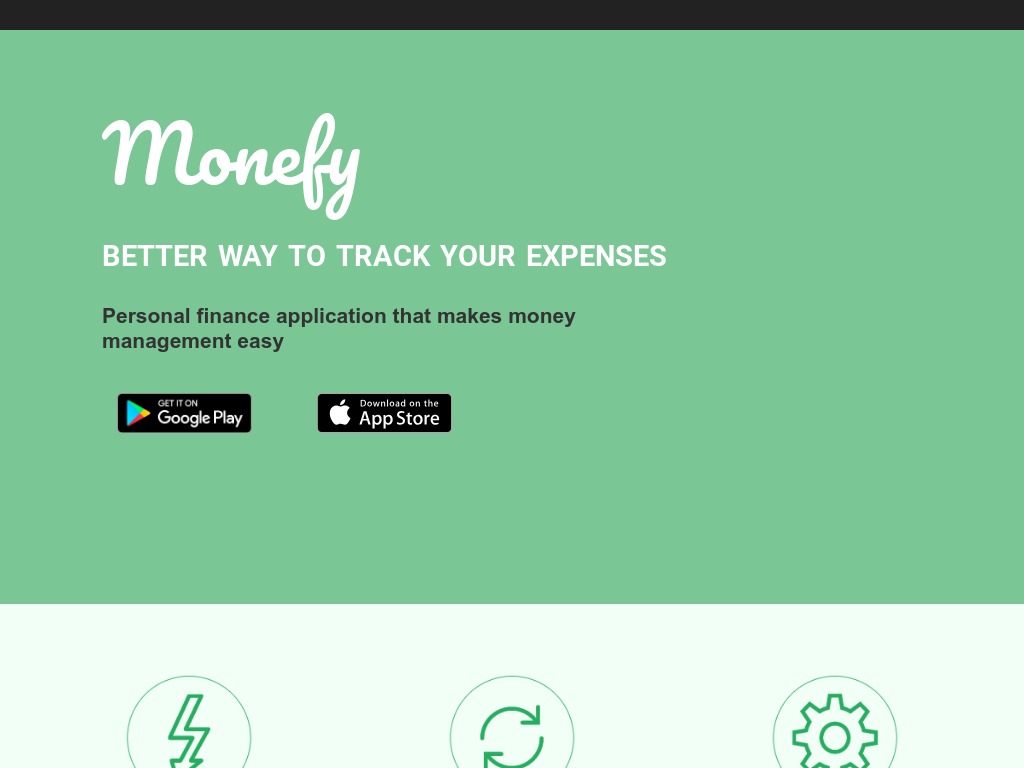 Monefy is the best budget app with a simple, intuitive, and user-friendly interface. It allows you to record expenses in separate categories by assigning individual icons to them. All spending on this best budget app is displayed in a chart. The report can be generated within a period from 1 day to a year. The application is synchronized with several devices via Dropbox, backups are also stored here, with which you can restore data in case of a technical failure or loss of a smartphone.
Main functions and features:
presentation of data on spending funds in the form of an informative graph and display of detailed information in a list format;

all currencies support;

management of individual categories;

built-in calculator;

password protection of data;

data backup;

no advertising.
Available on Google Play and App Store.
4. Mint
Mint is a comprehensive financial accounting tool for both: personal and family. This is the best budget app that, in addition to the usual functions, supports voice input of transactions, as well as self-creation of categories.
Main functions and features:
individual categories and the entire wallet budgeting;

unlimited number of wallets;

all the most popular currencies support;

password protection and Touch ID.
Joining a Premium package opens up additional opportunities:
adding photos;

accounting of income and debt obligations;

generating reports;

recognition of SMS messages;

scheduling recurring payments;

synchronization of wallets between family members or partners.
Available on the App Store (iOS devices only).
5. Bills Monitor
Bills Monitor is the best full-featured budget account management and personal finance app. Here you can not only record your expenses but also create reminders of upcoming bills.
Main functions and features:
display of unpaid invoices;

20 preset categories and the ability to add your own;

formation of a report in the form of a diagram;

convenient search for the required account by name, category;

data backup with the possibility of recovery.
Available on the App Store.
6. Honeydue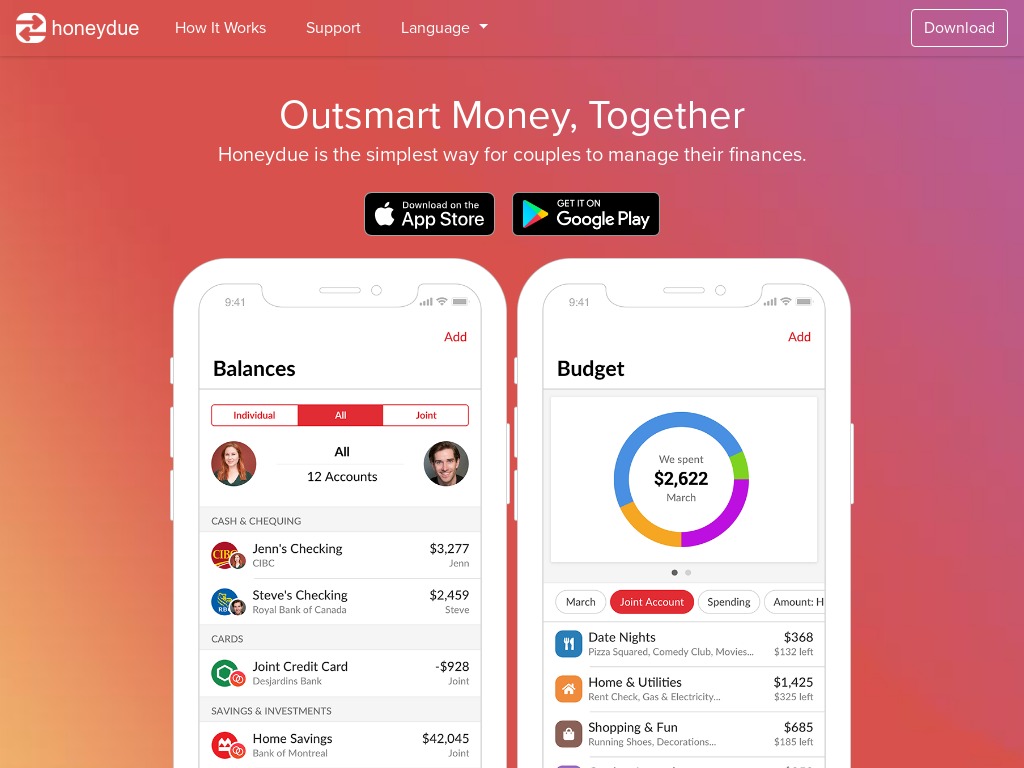 This is another best budget app. This is a financial accounting service that allows you to keep track of expenses and income, compare indicators for different periods of time and analyze expenses in different categories.
Main functions and features:
the receipt and expenditure of funds accounting;

financial management on a smartphone and a PC;

maintaining the budget of a family or a small company of partners;

viewing statistics;

setting reminders of recurring payments;

budget planning by periods;

all currencies support;

data protection;

exporting data to CSV.
Available on the App Store and GooglePlay. The free period on the Premium package is 7 days.
7. Money Flow Tracker
This is a convenient and functional application. It helps to keep track of personal income and expenses, as well as assessing the general financial condition. It is also one of the best budget apps this year.
Main functions and features:
interface customization: a selection of icons and colors for accounts and categories, selection of the main background;

built-in currency converter which supports all the worldwide currencies;

calculator;

use of double-entry;

tags and geotags with the ability to fix the place of the purchase;

preparation of an interactive report;

attaching images to operations;

convenient and simple search by operations;

data backup in automatic mode;

data protection (Face ID, Touch ID).
The application has a well-thought-out, intuitive interface, and nice design. Available on the App Store.
8. Goodbudget: Budget & Finance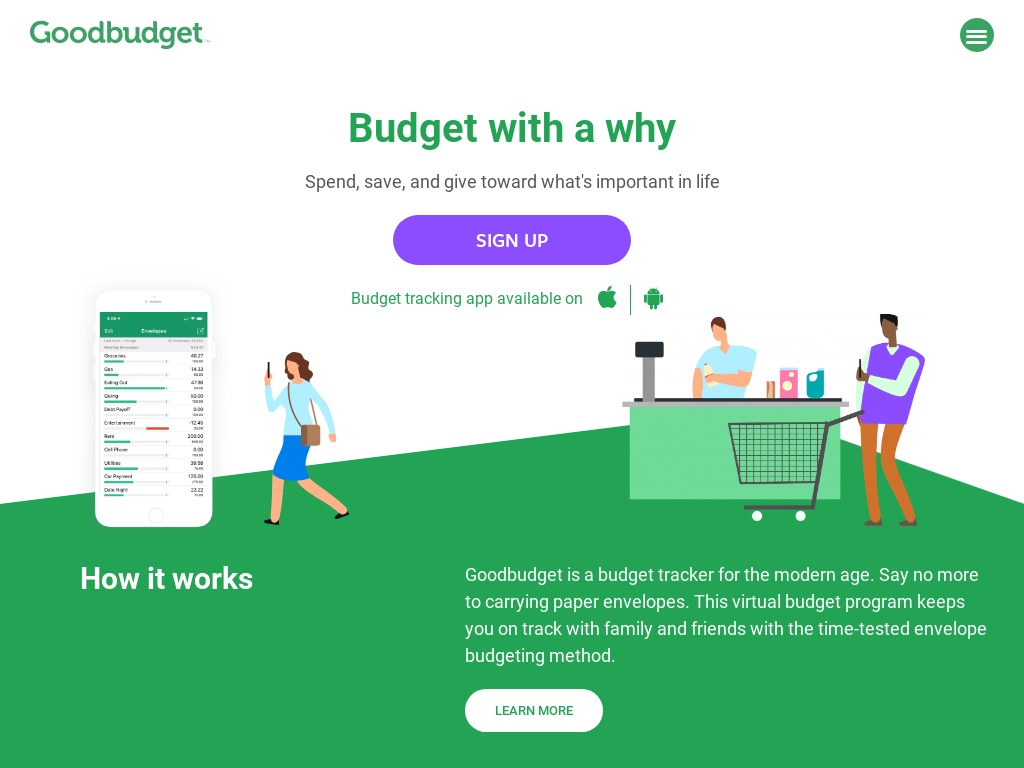 It is also the best budget app. It is used to keep manufactured homes for sale and home budget planning and expense tracking.
Main functions and features:
automatic synchronization with multiple devices via iPhone, Android, or Web;

adding accounts;

planning of payments;

transaction search;

balance check;

budget editing;

analysis of spending and reporting by category;

uploading transactions in CSV format;

formation of a bank account statement.
This is the best budget app available on the App Store and GooglePlay.
9. Personal Capital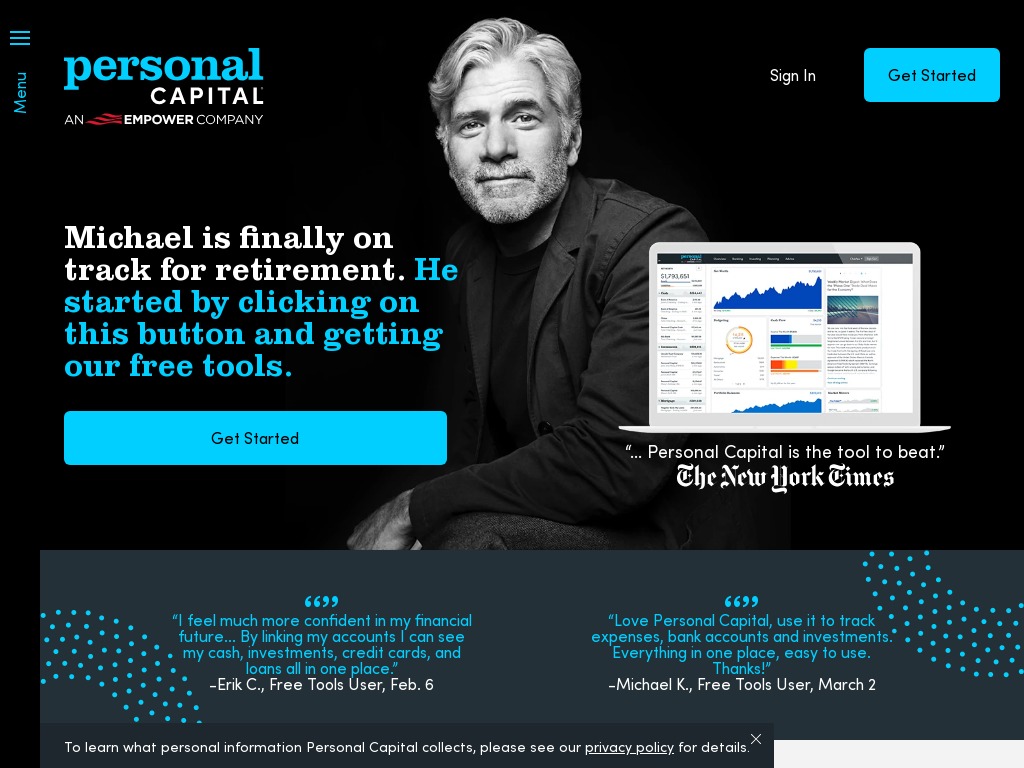 This is a handy application if you are going to successfully plan your finances and control your budget. This is the best budget application that allows you to estimate real income and expenses and correctly draw up a financial plan.
Main functions and features:
quick addition of new records (you only need to fill in the amount);

accounting of income and expenses, including joint accounting;

setting reminders and financial planning;

reporting and financial analysis;

password protection;

export of data in CSV format;

secure synchronization of multiple devices via Dropbox account;

data backup, loss protection.
Available on the App Store and Google Play.
10. Expensify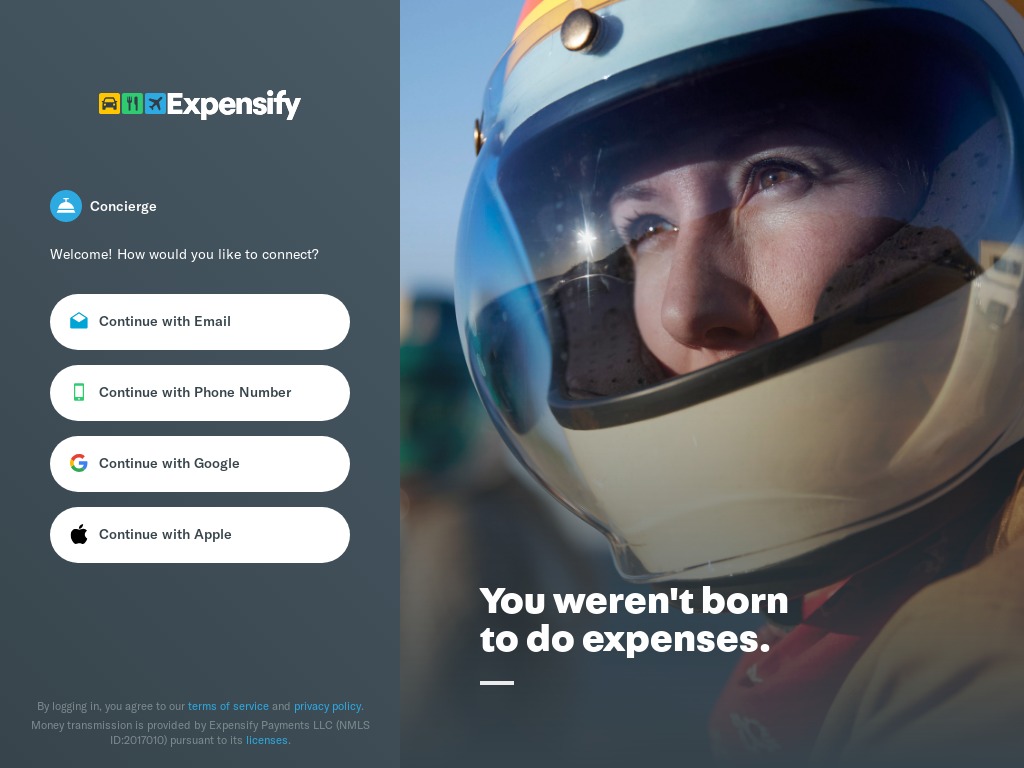 Expensify is an application that makes it easy to track income and expenses. It is enough to take a picture of the check, and the program will automatically decrypt the data.
Main functions and features:
import of credit cards;

work with receipts and checks in any currencies;

tracking expenses;

automatic entry of expenses into the desired category;

drawing up a detailed report.
Available on Google Play and App Store.