The world of online marketing and sales has changed rapidly over the years. Companies are always finding new and creative ways to engage with their customers. One method that now over 80% of online companies use to their advantage in some way, is the chatbot.
A chat bot provides a host of benefits to a company and can be utilised in roles like sales, customer services, and marketing. In order to use one of these chatbots, companies must purchase or utilise the services of a chatbot builder. This article looks to provide you with five of the best chatbot builders on the market, regardless of whether you are a small or a large business. 
What is a Chatbot?
Quite simply, a chatbot is a programmable software that can talk and respond in a friendly and human-like manner. They are designed as a means to help companies of all sizes, saving them on time, money, and manpower by using automated responses based off of frequently asked questions. 
Why Choose a Chatbot? 
There are a host of reasons as to why choosing a chat boss can be a brilliant business move.
They can be a benchmark of customer service, with 80% of questions being asked to customer service seen as "standard", using a chatbot can save you a lot of money on overheads because they can deal with the standard questions with standard and automated responses. In fact, Business Insider suggests that using a chatbot can save a company upwards of 30 to 45%. 

They can help to increase company sales by promoting products and can even allow the customer to buy a product within the chat itself. 

Having a chatbot allows for quick replies to customer queries, this in turn, will keep the customer happy. 

Having a chat bot allows a company to provide 24/7 customer service. This is particularly useful because it means that a customer will not just have their queries confined to your business hours. 
What a Good Chatbot Service Has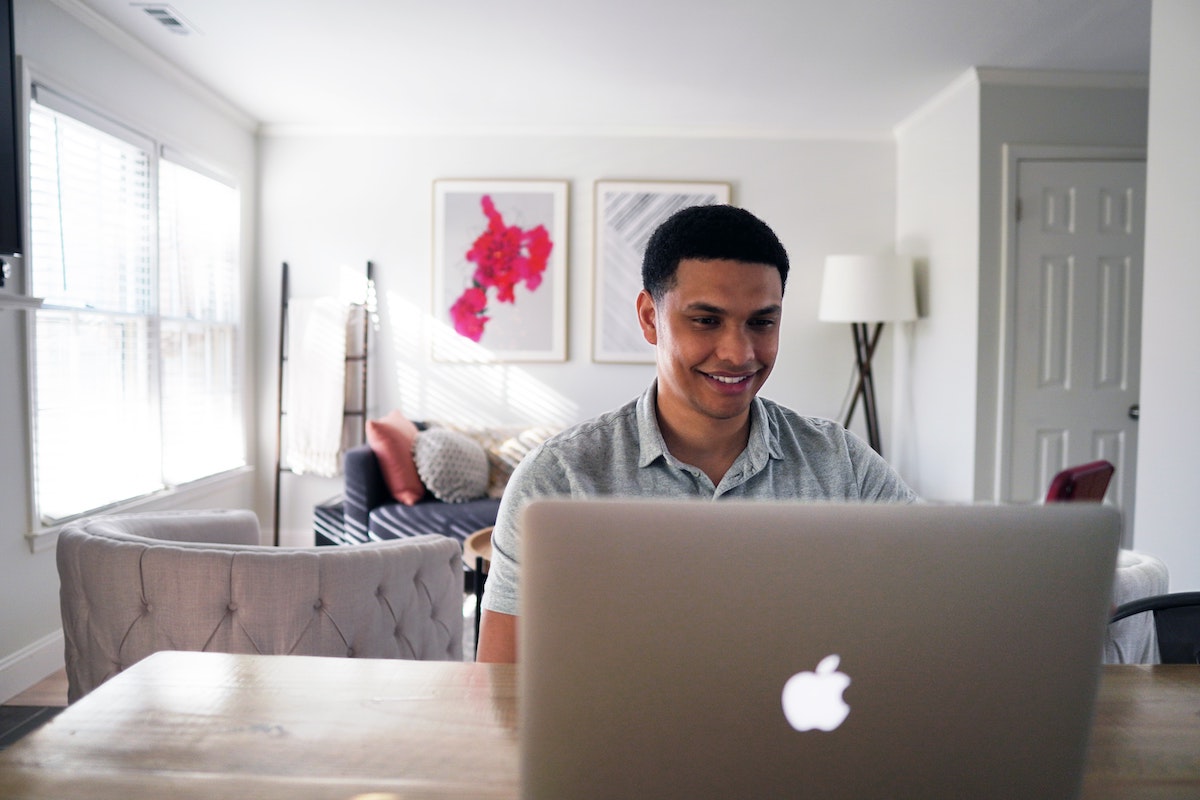 What defines a chatbot service as being "good", will depend largely on what you need from it. For example, larger businesses will likely want a larger package with more features that can help it sell to its customer base easier, whereas a smaller business may only need their chatbot to do basic things and will be happy with that. Regardless of the company size however, there are a few things that should be looked out for and that should be present in each service. 
Templates
Not everybody has the time to program a chatbot with all of the basic responses. Having a chat bot that has basic pre-built responses will be beneficial to smaller companies who may just need a bot with basic responses. However, there are chatbot services available that allow for quick additions to the software without the need for any coding experience. You will see some of them listed below. 
Integration
While no service can ever claim to be perfect, it is important that whichever chatbot you use can integrate with your desired platforms. Many of the chatbot builders mentioned on this list are indeed well integrated and can be used on your website, as well as key messaging applications like Slack, Messenger, or Telegram. 
Flexibility
Ideally, if you pay for a chatbot, you will want it to be able to do its job well. But many bots can also be built to do more than just market for you. They can be utilized for both sales and support teams once programmed with the right responses based on FAQs and the needs of the business. Finding a chatbot builder that allows you the freedom to edit your bot so that it can perform in different roles is key.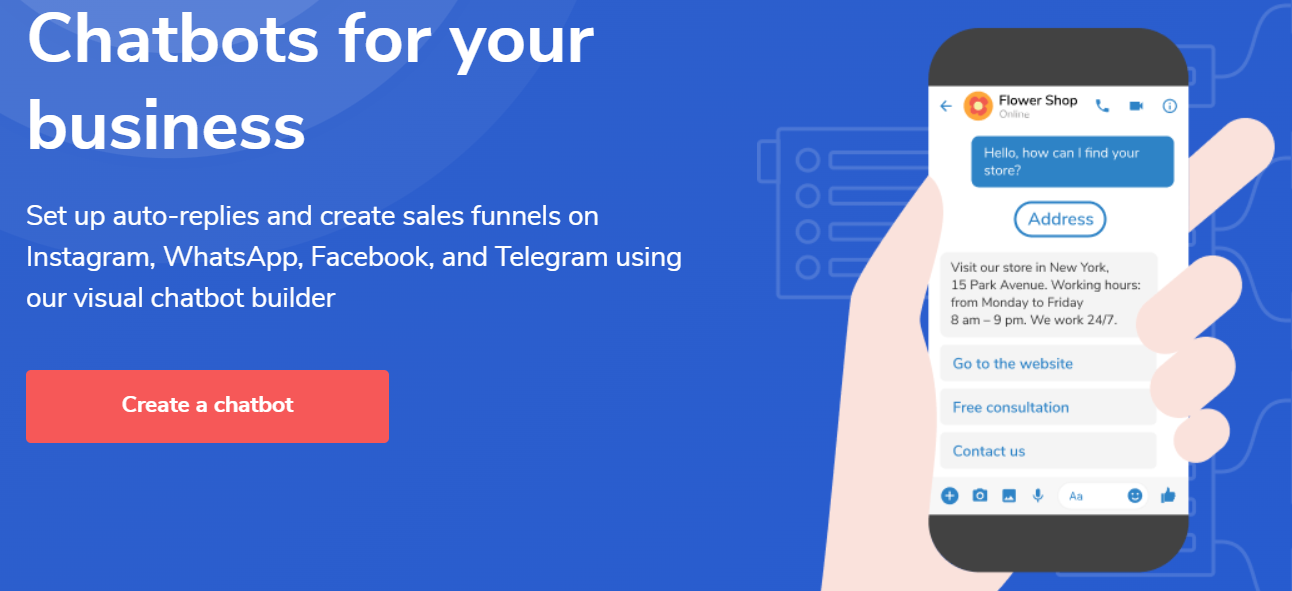 Being a marketing automation platform, SendPulse, offers a bit more than just a chatbot builder. Users have several channels to choose from when it comes to B2C marketing. 
Email campaigns, SMS marketing, web push notifications, messenger marketing automation, and everything in between can be managed on a single platform. 
SendPulse's chatbot builder is constantly evolving, and new channels are being added to improve existing functionality. At this point, users can create chatbots for the most popular social media platforms and messengers like Facebook, Instagram, Telegram. What is more, the company is an official WhatsApp business solution provider, which means WhatsApp chatbot by SendPulse comes with no hidden extra fees. The intuitive UI of the chatbot builder requires no prior experience in chatbot development or coding. 
A ready chatbot is a quite capable tool in terms of basic customer support, marketing or sales. A multichannel subscription widget on your website or a landing page can serve as a lead generation funnel. Payment system integration is also a great feature that will facilitate secure payments from your customers. SendPulse also provides an app for your smartphone to be able to manage your chatbots on the go or send quick replies to your subscribers.
Simple, easy to setup, and reliable, Chatfuel is the perfect tool to use if you want to set up a chat bot in less than an hour. It integrates best with Facebook Messenger and offers a vast library of templates ready to be used. While many of the templates available with this builder are quite general, you will also find ones that you can choose to cater to you and your business specifically as well.
It is an industry leading platform that initiates over 1 billion conversations per month and works with leading companies like Adidas, ABC News, Just Eat, and Netflix, to name a few. On their site, they not only offer a demo of their services, but they have testimonials from quality companies, stating how HelloFresh has seen a 76% reduction in customer wait time.
Lego has seen a 350% increase in return on ad-spend versus their own website, and Leeds University has seen its call center performance quality double with the use of chat bots and Chatfuel services. A highly customizable service that offers a free plan and gives company plans starting at $15 per month. It is a quality option. 
As far as finding a chatbot builder to help you with marketing your business goes, MobileMonkey is the quality option. It is specifically designed for use on Facebook Messenger, so be aware of this if deciding to use it. However, considering that Facebook is one of the world's leading platforms for marketing this is probably not much of an issue. However, just because it is limited to few platforms does not mean it is restrictive in what it offers.
For one, it is super easy to use, it focuses on lead generation through drip campaigns, list building and creation of chat blasts. An attractive feature is its ability to collect leads and store the data on an Excel sheet, saving the marketer a lot of time doing paperwork. Their messaging platform is called Omnichat and is very streamlined and has a modern and user-friendly interface as well.
A real show of competence is their "More-Leads, Money-Back Guarantee", whereby they guarantee that if you cannot get more leads or are not happy with your performance or their performance in 90 days, they will give you your money back. Overall, although it is primarily optimized for Facebook Messenger, MobileMonkey is a versatile and powerful tool that any company who uses Facebook should be using to generate traffic. With pricing starting at $4 per month, it has a cheap entry point and provides excellent return on investment. 
Smaller businesses beware, this chatbot builder is by far the most expensive on the list, but there is a reason for it. For one, is gives access to over 800 templates that cater to different industries, so it has the pre-set templates quality covered. As well as letting you customize these templates, TARS also prides itself on specifically generating leads for increasing return on investment and traffic to your site.
Creating a chatbot with TARS is easy. Choose and edit the template that you like best, publish it as a widget or as a standalone page or on WhatsApp. And then let the chatbot do all of the work. You can watch the detailed analysis on how the chatbot is performing and using the hundreds of integrations that TARS, offers you can move the collected data to wherever you wish.
The bot can also integrate with Google Calendar as well as any other business focused application, like Slack or Telegram. The only issue is its price, ranging from $99 per month for the basic package, to $499 per month for the package with all of the analytics and the bells and whistles. If you are a larger company, or love spending money, the detailed features that you get with TARS make it a worthwhile investment, but, for smaller companies, it may not provide the cost efficiency that other services do.
A little different to others on the list, Pandorabots does actually require a little bit of coding capability. However, this means that the user has the scope to be as detailed as they want and to get exactly what they need from it. It offers multilingual and multi-channel support and is one of the oldest and most trusted chatbot creators out there, with 275,000+ users.
It is open source and uses AIML, which allows the user to create whatever they want. Mitsuku, known for being the best chatbot in the world, winning the Loebner prize five times, was made using Pandorabots. This gives you an idea as to the capabilities that this software has to offer.
It integrates well with other applications and is well priced at $19 per month for the developer plan, and $199 per month for the pro plan, but it does have a price to scale system, letting your prices scale as the needs of your company scale along with it. An excellent choice if you have experience with coding, but if you want quick and easy, look at some others on this list.