Whether you are only at the start of your investment journey or a seasoned analyst of the stock market, investing in digital currency is the most popular form of investing in the world right now for everybody.
Trading volume is currently sky-high when it comes to crypto and that is because it offers the possibility of such exponential growth in such a short period of time, However, one must keep in mind that with the possibility of growth always comes the possibility of loss and just like in the stock market itself, people can incur hefty losses in cryptocurrency too. In saying that, Bitcoin, the most popular of all cryptocurrencies and the coin that put crypto trading on the map, opened at $90 per share in August 2013, it has since increased by 62,000% in 8 years and that one $90 share is worth $55,000+.
This comprehensive growth is an anomaly and past performance can never indicate future performance. You may be asking, 'how do I go about starting to invest with cryptocurrency?', well you have come to the right place to find out. This article aims to break down the 8 most popular crypto trading platforms and what their pros and cons are. It will make understanding Cryptocurrency and if it is for you, a lot easier. First, a few things need to be looked at. 
What is Cryptocurrency and Why Should I Care?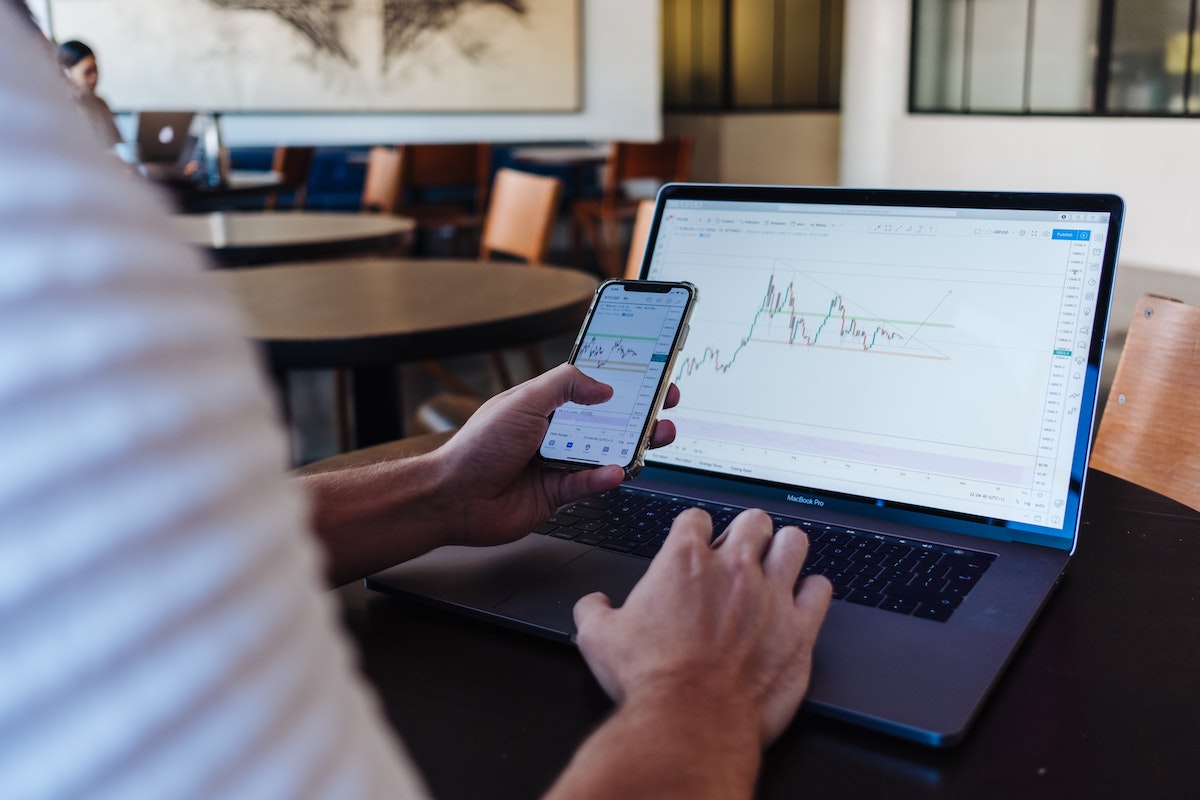 Cryptocurrency is a digital money source that is created from code and run by a decentralised peer to peer system. According to the founder Satoshi Nakamoto, it is 'an electronic payment system based on cryptographic proof instead of trust'. It is based on blockchain technology, which means it is based on a list of records that are linked to cryptography. While Bitcoin and Ethereum are the most popular coins available, there are over 5,000 in circulation and many can be found on different exchanges. 
This Currency is the future, big companies like Square and PayPal have said that they will begin moving into crypto soon. Tesla have began accepting payment for cars via crypto too. While flat currency is the current medium of exchange, digital currency is the future medium of exchange. This is due to its safety, its ease of use and the control that the owner has due to it being a decentralised currency. We live in a digital age, so it makes sense that a digital currency is the way forward. 
What to Look for When Choosing a Marketplace? 
When it comes to protecting your digital assets, particularly when crypto can be so volatile, you want to look out for a few key things to ensure that you are utilising the best service that will fulfil your needs. 
Ease of Use
Cryptocurrency can be complicated. Stock marketplaces can be complicated too. The last thing that you need is a complicated app or website to make things even more difficult. You will want to choose a platform with a good interface, easy to follow tutorials and instructions on how to buy or sell a stock, as well as features that make the buying or selling easier. Being able to feel involved and easily able to follow what is on screen will give you more control, which is exactly what you want when it comes to your money. 
Low Fees
The deposit or withdrawal fee is a term that can scare a lot of people away from using certain platforms. The last thing that you need is to invest $10, only to come out with $8 afterwards and then make a profit of % taking you to $13 and then incur a 20% withdrawal fee and you are back down to $10 again. It defeats the purpose. Find a platform that has minimal transactional fees. It will save you money and stress. 
Good Reputation
This is a no-brainer. You would not give your money to a person that you did not trust, so why should you give your savings to a marketplace that is not trusted? Reputation is key. Each of the 8 marketplaces listed below are known in the world of cryptocurrency investing to be trustworthy. Just be aware when looking into third-party platforms, not every marketplace can be trusted with your money. Hence why research is so important. 
Privacy and Security
If you have a lot of money invested in crypto, you want to make sure that it is in an application that will keep it safe from fraud or scams. Most marketplaces do take maximum precaution when it comes to privacy and have a 2-3 step authentication and verification process too. 
The Top 8 Marketplaces to Buy and Sell Crypto 
The world's largest and arguably most popular Bitcoin broker, Coinbase gives the users an opportunity to trade a variety of currencies, from the more stable coins to the smaller and more unknown ones. It is extremely user friendly and is ideal for newcomers to crypto, allowing them to invest as little as $5. It is a safe platform that has never been hacked or dealt with breaches and is trusted globally by over 30 million people in more than 100 countries.
Its acceptance of fiat currencies like the USD and Euro make it accessible for the everyday trader. There are certain countries however, where Coinbase is not available (Germany for example) so do check before you decide to commit. If you find that it is not available, there are plenty of other exchanges to choose from on the list. 
Unique in the fact that it is the only place that you can invest in the 'Gemini Dollar' (if that is what you are into, Gemini is another stable marketplace that allows the buying and selling of crypto. When you think of a US based Crypto platform that has not been hacked and offers FDIC (Federal Deposit Insurance Corporation) protection, you may think of Coinbase, however, Gemini also meets all those requirements.
Its level of security and account protection is high and with 20+ coins available, it does give you a selection of investment opportunities. A feature that I love is the 'Gemini Earn' feature, where you can earn interest on your crypto investments.
They offer 3% on Bitcoin and up to 7% on other coins. While its security and protection features are strong, with only 20 coins, if you want to branch out into lesser-known altcoins, it is not the best option. Also, there is a lot of personal information required when signing up so be aware of this.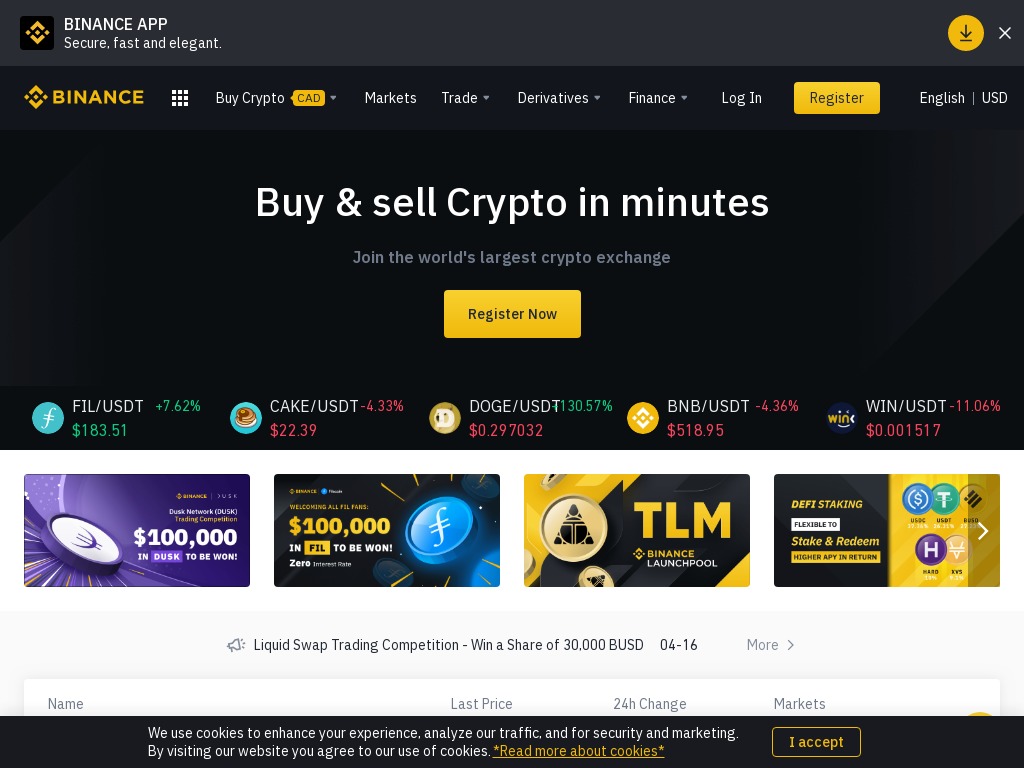 If you are looking for a wealth of cryptocurrencies to trade with and excellent marketplace software, Binance has all the tools that you need. There are a host of features that make Binance so attractive, firstly, it gives access to over 100 types of coin, so if altcoins are your preference, you are in luck. It has a 0.1% withdrawal fee which is outstanding, their software is not slow and can deal with high trading volumes well and they use two-factor authentication when you sign up to verify your identity.
It previously did not accept fiat currencies and the only was to buy crypto was through transfer of other crypto, however that has changed and now Binance is more user friendly and accessible than ever. A minor downside would be its minimal customer service, but a great platform, nonetheless. 
Another solid investing platform, Kraken stands out for being the most detailed and advanced cryptocurrency marketplace. It is a real exchange that allows for margin trading which, if you are a new investor or new to the game, you should stay away from. While the number of coins available to US users is not as extensive as to European users, it does let you invest in the currently very topical Dogecoin, which is nice.
It does still have over 50 coins available to trade with and has a cool 'stacking' feature, which lets you earn interest and rewards for holding coins in your account. It has lower transactional fees that Gemini or Coinbase and is far more advanced in what it lets you do with even more coins. The cons are minimal aside from its learning curve. If you are new on the crypto scene, beware! 
What is nice about Robinhood is the fact that it is both a stock market investing marketplace, and a crypto investing marketplace. It gives you commission free trading which is a big plus when it comes to crypto. While the coin selection is not the strongest, it is growing and with the opportunity to invest in crypto commission free, it is certainly a marketplace worth considering.
I am unsure if it stacks up too well against others on the list though, because E-Toro offers commission free trading too, but considering its willingness to expand and its popularity among regular stock market investors, buying crypto on Robinhood is a lot easier and more convenient than setting up another trading account on a new platform.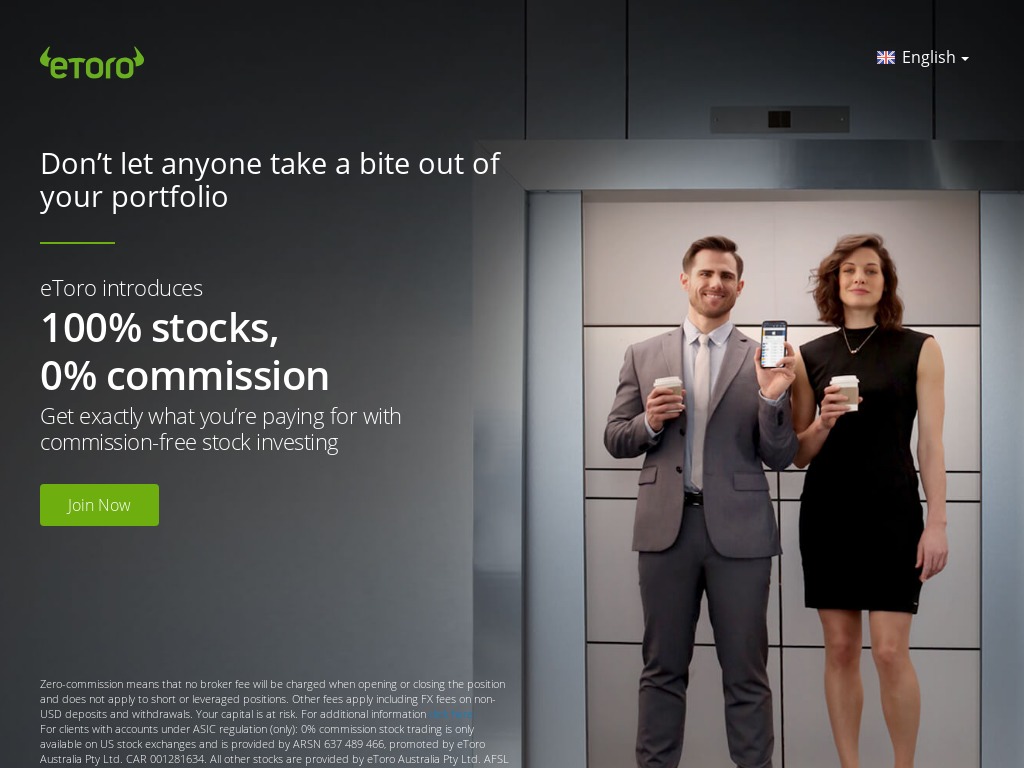 A solid alternative to Robinhood (particularly for Europeans), E-toro is a great platform with some nice features. Its copy trader feature will allow you to mirror the exact portfolios of some of the greatest minds in the stock market. Similarly, it lets you mirror some of the top investors in the crypto market too. It currently gives access to 16+ coins and with its solid UI and low fees, it is a very accessible platform for any trader. It also contains a practice account, which lets you trade with $100,000 practice dollars. (you can't withdraw it by the way, believe me I've tried).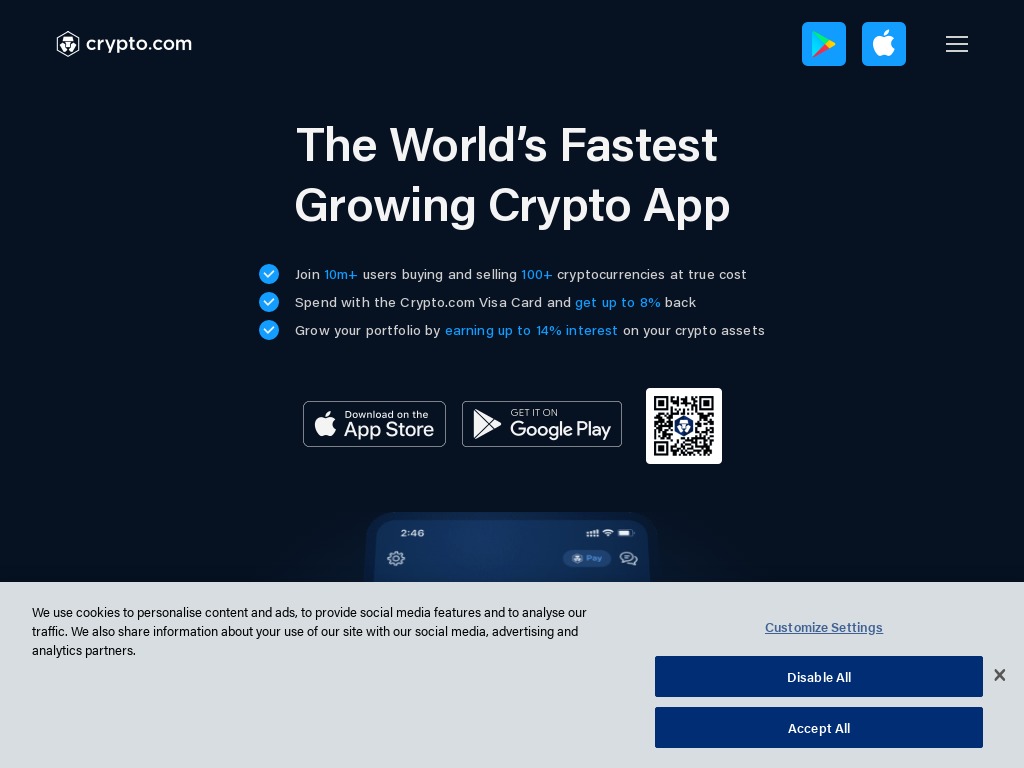 This is another quality service that offers something quite unique. Crypto.com offers 50+ coins and a crypto savings account too! This is a unique feature of theirs and they even give you a visa card to pay for things in cryptocurrency. It is only an app right now which does present a few issues, but a website is in the pipeline.
It also has its own altcoin named CRO and like Kraken, you can stake your coins and lock them into your account and earn interest on them. Your money is not FDIC insured however and with no desktop site, it feels quite limited. Plus, I don't see too many supermarkets accepting Ethereum in exchange for your groceries. 
This final marketplace is a little different to others on the list because its focus is the investing of crypto into your IRA. It acts as a mix of an exchange, a wallet, and an IRA, you can even transfer from your regular IRA into this one. It offers transparent reports and financial statements and the beauty of using an IRA and using crypto to save into your pension, is the fact that your growth is tax free! If you have a passion for crypto and don't mind a little risk, Bitcoin IRA is a quality option. It may not have the extensive catalogue of Binance or the advanced features of Kraken, but it serves a different purpose very well.