Last Updated on April 26, 2023
Are you ready to start living the digital nomad lifestyle? If so, then you need to know which destinations are best suited for your needs.
Whether you're looking for a remote paradise or an exciting city full of culture and energy, there's a destination out there that can suit any digital nomad's preferences.
In this article, we'll explore some of the top travel spots for digital nomads who want to make their dreams come true and live life on their own terms.
Take off work shackles and set yourself free! With the right location, you could be working from beautiful beaches, vibrant cities or picturesque mountains in no time at all.
Traveling as a digital nomad is one of the most rewarding experiences anyone can have – with plenty of opportunities to meet new people, experience different cultures and really connect with nature.
So let's take a look at some of the best places around the globe where you can become part of this unique movement.
Barcelona, Spain
Barcelona is a symphony of culture, beauty and freedom that can captivate any digital nomad's heart. It's also one of the best places to travel with friends.
From its winding streets to the picturesque parks, Barcelona holds an irresistible allure that beckons travelers from around the world.
Whether you're looking for incredible nightlife or simply want to soak up some sun on one of its many beaches, this vibrant city has something for everyone.
The thrill of discovering what lies behind each corner never grows old; there are always new places to explore in Barcelona!
From iconic architecture like La Sagrada Familia and Parc Güell by Antoni Gaudí to unique boutiques selling handmade goods, this destination will surely provide endless opportunities for adventure.
And when it comes time to fuel up, indulge in delicious tapas paired with local wines at some of the best restaurants in Spain – perfect for unwinding after a day full of exploration.
Bali, Indonesia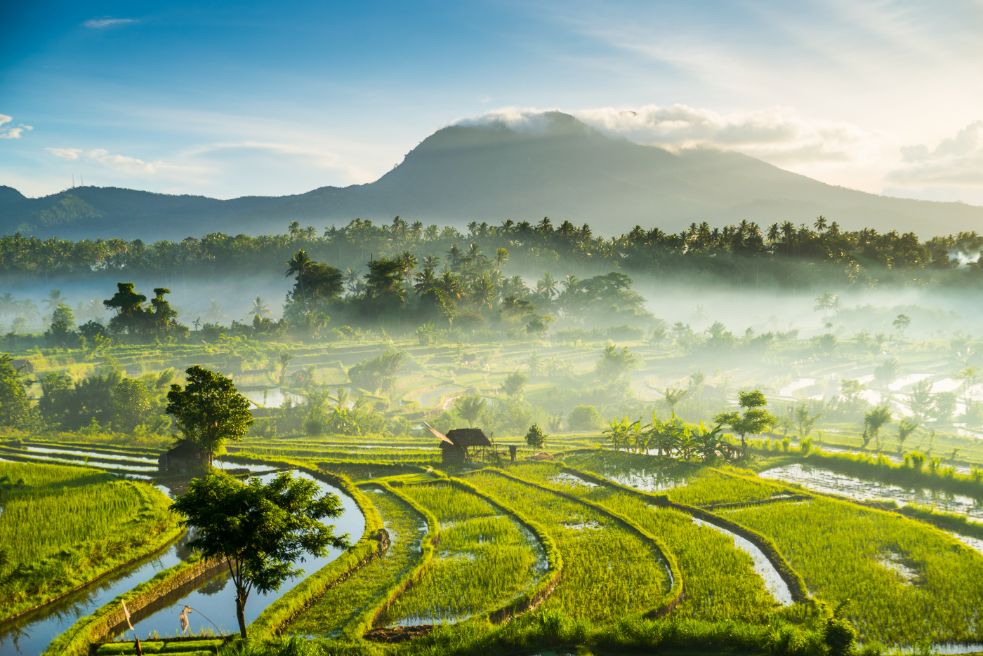 After the romantic, sun-soaked streets of Barcelona, it's time to shift gears and explore the island paradise of Bali. Located in Indonesia, this destination is a dream come true for digital nomads who crave a different kind of adventure.
Here you can find endless beaches with pristine white sand lapped by turquoise waters that are perfect for snorkeling or simply relaxing and soaking up some rays. From there, take in the lush green hills dotted with rice paddies or get lost wandering through the winding backstreets of Ubud, where traditional Balinese culture still thrives today.
Whether you're looking to practice yoga on a beachfront retreat or party all night long at one of Kuta's famous clubs, Bali has something for everyone. If you prefer natural beauty over big city life then go trekking around Mount Batur for breathtaking views, or hop on a boat tour to spot dolphins just off shore.
You could even stay with locals in one of their homestays – an experience that will give you a real insight into Balinese life! No matter what your travel style is, you'll be sure to fall head over heels in love with the vibrant energy of Bali.
Koh Phangan, Thailand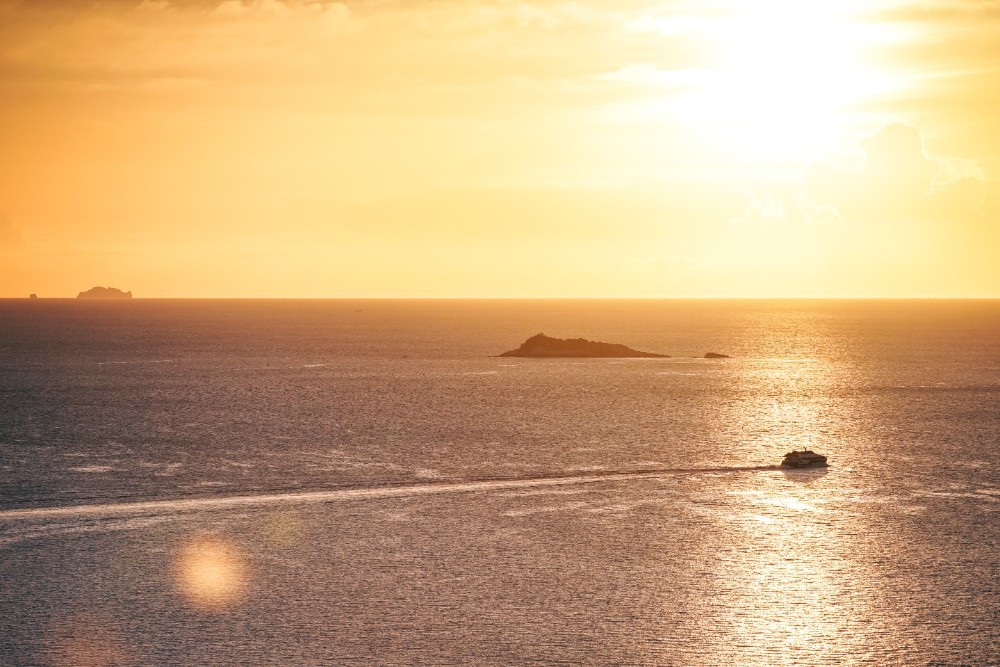 Have you ever wondered what it would be like to travel the world while working and living freely? If so, Koh Phangan in Thailand is a great destination for digital nomads.
Located on an island in the Gulf of Thailand, this secluded spot offers stunning scenery, crystal clear waters and plenty of activities to keep you entertained between work sessions.
The white sand beaches are perfect for a quick dip or sunbathing session during your day off. The nightlife here is also vibrant and lively with bars, clubs and beach side shacks offering late-night drinks by moonlight.
With some of the best diving sites around such as Sail Rock and Hin Wong Bay, there's lots to explore beneath the waves too! For those looking for something more spiritual, Koh Phangan is home to many yoga retreats where one can find inner peace amidst nature's beauty.
Whether you're just passing through or want to stay longer term – Koh Phangan has something unique that will make your digital nomad experience truly unforgettable.
Playa Del Carmen, Mexico
Leaving the gorgeous beaches of Koh Phangan behind, it's time to venture somewhere new.
Consider Playa del Carmen, Mexico. A dream-like destination that is sure to capture your heart and imagination.
With its vibrant nightlife, ancient ruins and stunning white sand beaches, this incredible city has something for everyone.
Whether you're looking for a break from work or an opportunity to explore some of the most beautiful beaches in the world, Playa del Carmen is waiting for you!
Playa del Carmen is also home to many unique activities that digital nomads will love.
Spend an afternoon exploring nearby cenotes (natural sinkholes), scuba diving along one of the area's breathtaking coral reefs, or take a stroll through downtown and discover hidden gems like artisanal shops and trendy eateries.
If relaxation is more your style, spend some quality time soaking up the sun at one of the local beach clubs or sip margaritas while watching the sunset over crystal clear waters.
No matter how you decide to spend your days here, there's no doubt that Playa del Carmen will leave you feeling inspired and refreshed.
Da Nang, Vietnam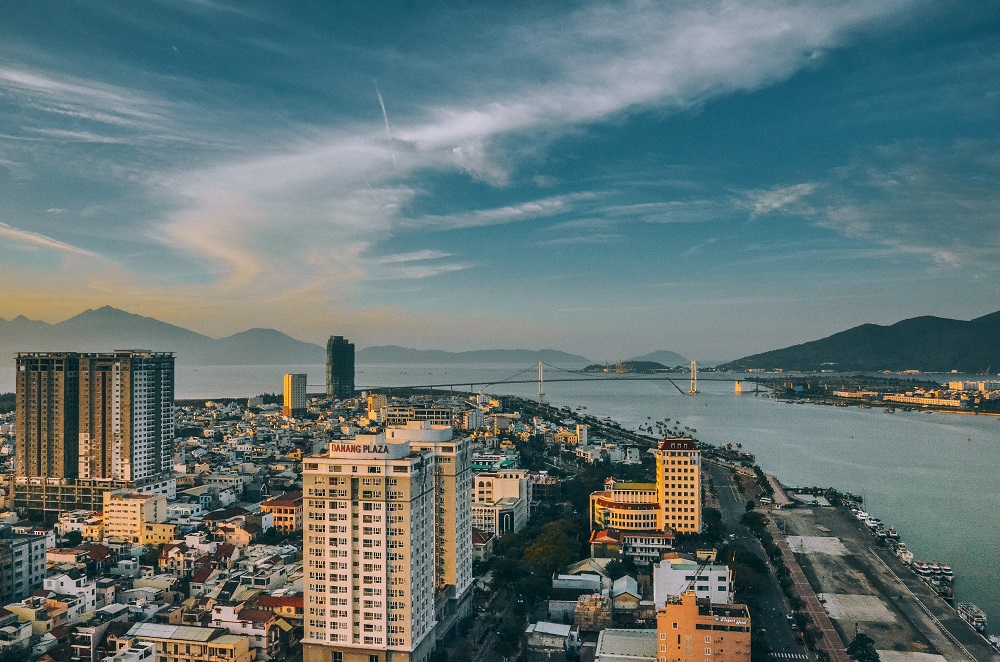 Da Nang, Vietnam is an absolute dream destination for digital nomads! Not only does it boast incredible beaches and breath-taking mountain views that are sure to inspire creativity and productivity, but the cost of living in Da Nang is extremely affordable.
One could easily live a luxurious life here on a budget that wouldn't break the bank. The city's infrastructure also makes remote work incredibly easy; with fast internet speeds and plenty of cafes filled with friendly locals, you're guaranteed to have all the necessary amenities for working remotely.
The food scene here is second to none; from delicious noodles soups to lip-smacking street snacks – there's something for everyone! Plus, you can find some great places to stay at prices that won't make your wallet cry.
With so much to explore and enjoy without having to spend too much, Da Nang truly shines as one of the best cities in Southeast Asia for digital nomads who want freedom and flexibility while experiencing a unique culture.
Conclusion
I'm sure that after reading this article, you've been dreaming of exploring all the amazing destinations I mentioned! If you're a high income digital nomad, be sure to check out the 7 wonders of the world while you're able to travel.
But if there's one thing I've learned from my own experience as a digital nomad, it's that no two places are alike.
Each destination offers its own unique way of life and culture.
So although Barcelona, Bali, Koh Phangan, Playa del Carmen, and Da Nang are some of the best places to travel for digital nomads, don't be afraid to explore other cities and countries too.
Who knows; maybe your next great adventure awaits just around the corner!