Last Updated on April 5, 2023
Marketers often use the best fonts for email. Still, they are limited when it comes to fonts because only a few of them work correctly on clients. But with the right approach and HTML template builder, you can create an email that will be irresistible in every sense. You should always consider content as a priority for email design. Make sure that your design doesn't harm the essence of the email.
How to Choose and Use Email Fonts
There are many nice fonts, but first, you need to know how to choose the best one:
Remember that sans-serif fonts are considered more readable when opened from a desktop version. But, such fonts are not easy to read on the screen of a mobile device.

Use different types of fonts. But remember that using many fonts in one email can make the text messy. So, limit yourself to two or three that complement each other organically: for example, one for the title, the second for the entire text, and the third are decorative to highlight essential details on the banner. Also, avoid combinations that don't suit the style (for example, Arial and Comic Sans).

Choosing a beautiful font for email is only half the battle. Check the font for all the styles and glyphs you need because not all of them may contain the required characters. To avoid using them from other fonts, it is better to choose the right one right away.

Decorative fonts are best used only in individual elements and in small quantities. They are poorly readable in long texts and may not be displayed correctly. If you really want to add something like that to your email, you can use the Antiqua font.

Choose a font that organically complements the email and emphasizes the corporate style. It's weird to write about serious things in Comic Sans, but if you're close enough with your clients, why not? Comic Sans is one typeface that is often criticized. If you really like this font, you don't need to make the whole email in this style. Just highlight headings or individual elements.

Links should be formatted in the same font as the entire email text. Don't use "naked" links only with anchors. Choose phrases that are suitable in terms of text and meaning. After reading them, the user should immediately understand where the link leads. Don't use the generic words "here" or "link" for anchors.

Choose an alternative font for each text layer. When formatting characters, make sure that you use the font-family feature to select multiple fonts for each text layer. The fallback font is displayed if no main font is specified on the user's computer.
Best Fonts for Email Newsletters
So, here is a list of the ten best fonts for email marketing you can use with a 100% guarantee of displaying correctly in emails:
Times New Roman. It was created for the British newspaper The Times. The font takes up little space and is easy to read, the most used in the world for formal business style. But it is rarely used in email marketing (perhaps because of its formality).
Helvetica. This font is widespread in Europe and the USA. In 2001, it increased the number of characters to 1866.

Helvetica is considered a favorite font of many designers and is one of the best professional fonts for email

. It is quite neutral relative to others, but there is not enough spacing between glyphs (type elements), so the text looks knocked down.

Arial. This font almost copies Helvetica. It is the most common font in the world. It is a system font for Windows and macOS operating systems, while Helvetica is pre-installed only on macOS.
Georgia. Are you looking for one of the best fonts to use for email signatures? Here it is! Georgia is the font with a beautiful italic, bold style, and short serifs at the ends of the characters. A distinctive feature is unusual numbers. This font is a versatile option. It is used in formal business style and web design.
Verdana is designed specifically for Microsoft to improve the readability of text on low-resolution screens. This is the font with sufficient clearance inside the characters and letters of an open form.
Tahoma is very similar to Verdana but with a bold face. In addition, it has narrowed characters and a narrow aprosh (distance between glyphs).
Trebuchet MS is designed to meet the same requirements as Verdana but with minor symbol changes (adding/eliminating some details). It is also one of the best fonts to use for email.
Courier. Here each character has the same width. It looks like a typewriter font. It was used in all branches of the printing industry, for example, by the US State Department until 2004 (after being replaced by Times New Roman). Courier New contains more pronounced dots and commas. This font is not very suitable for emails because it is too wide.
Palatino is based on the handwriting of Italian masters of the Renaissance. Therefore, the symbols are close to calligraphic.
Geneva is a redesign of Helvetica with the addition of a basic set of ligatures. It is considered one of the best fonts for email signatures.
These fonts can be considered the best for emails because they are safe and easy to read. But you can create your font, which will be even more attractive than the most popular fonts! Custom fonts are needed to create an individual style for a particular brand. This is something that you will not find anywhere else. Custom fonts help stand out from competitors and build strong brand associations with the user.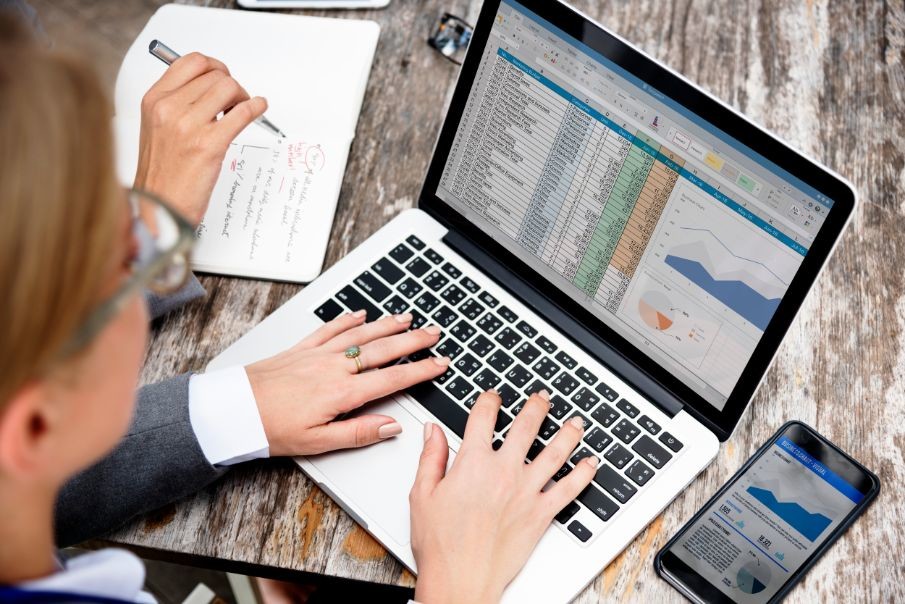 In conclusion…
You should understand that if the company has a corporate font, then the texts of all emails and documents should be written in it. If there is no such font, it is recommended to choose simple sans-serif fonts for emails: Arial, Calibri, and Verdana – they are considered the best fonts for email signatures. The text color should be black or dark gray. Don't highlight even the most important in the email in red or any other color. If you can't do without highlighting, it's better to use italics or bold. The font size should also be neutral. These are the basic rules you should adhere to.