Last Updated on April 2, 2023
Interested in taking a trip to a Mediterranean island? Need help narrowing down your choices?
Warm weather, beautiful beaches, tasty food, and cultural experiences are among the reasons that people might choose to visit an island. There are plenty of opportunities for you to relax, but also plenty of opportunities to go out, explore, and immerse in the culture of the island.
While there are so many wonderful islands out there to explore, the seven islands listed below are among the best islands to visit when you're craving a sunny holiday at sea.
1. Cavallo
This island is the perfect location for those that are seeking a private getaway where they can forget about the hustle of the outside world. To stay on the island, you have to own one of the villas or you have to rent a vacation property. Cars are also forbidden on the island—this helps preserve the island's wildlife.
To get around, you can walk or use a golf cart. Visitors enjoy lounging on white-sand beaches, scuba diving, exploring hidden coves, and visiting the cliffside town of Bonifacio.
2. Malta
Malta offers a unique blend of sandy beaches, rocky beaches, and plenty of history. Beaches such as Mellieha Bay are perfect for families that are looking to relax, but those that are looking for more of an adventure can check out places such as Lighthouse Reef. And once you're done lounging on the beach, you can visit one of the historical sites that are scattered throughout the island.
To learn more about Malta, check out this guide: ENJOY MALTA'S TOP BEACHES DURING YOUR HOLIDAY.
3. Ibiza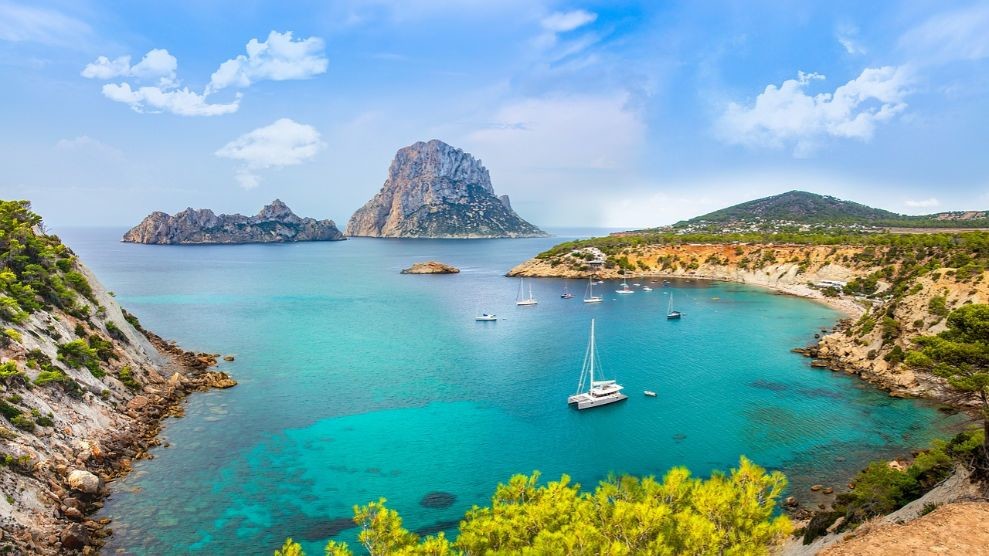 This Spanish island is known for lively nightlife, but there are also plenty of other activities to do. Tourists can enjoy lounging on Salinas Beach, visiting street markets, taking a tour to the nearby landmark of Es Vedra, or exploring the marina in Ibiza Town during the day. Then, in the evening, they can hit up one of the many nightclubs in the area!
This island can get crowded during the summer months and can make for an expensive trip, but many find the experience worth it.
4. Crete
Crete is the largest of the Greek Islands. History, cuisine, and natural beauty make this island a popular tourist destination. Falarsana is a particular favorite because there are several sandy beaches that all have clear turquoise waters.
Those that are looking for an adventure will enjoy canyon hiking in the Samaria gorge. Other popular locations on the island include the lighthouse of Chania, the port of Heraklion, and the island fortress of Spinalonga. Don't forget to try one of the signature dishes. The savory cheese pies are delicious!
5. Formentera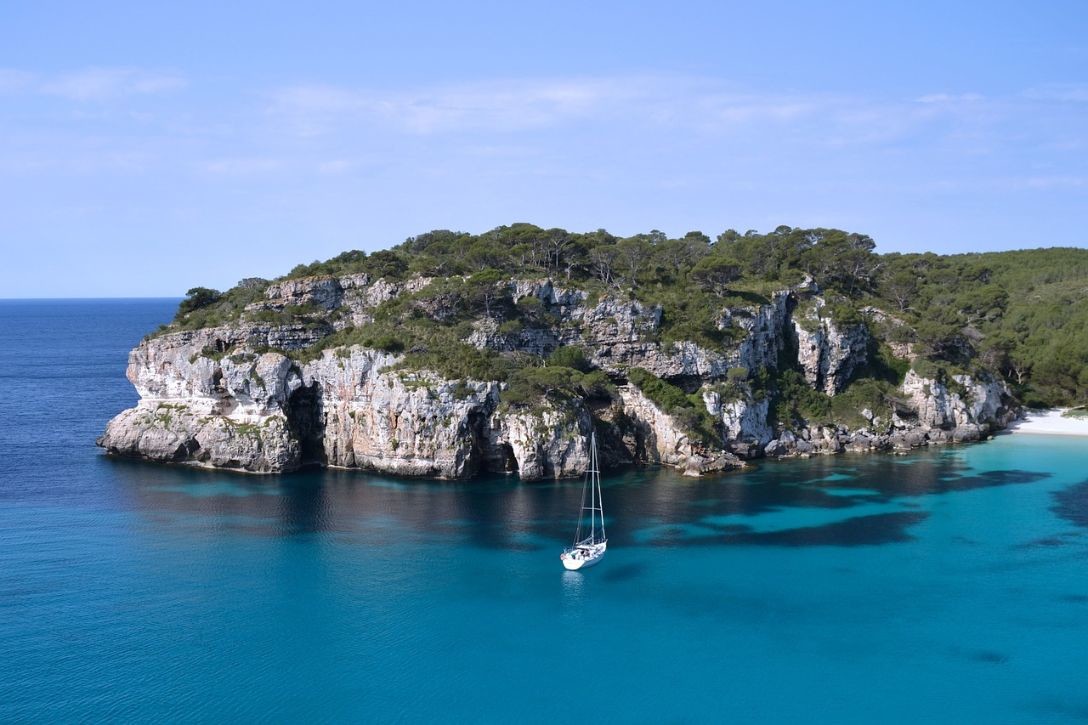 If you like the idea of Ibiza, but not the idea of the crowds, Formentera might be for you. This tiny island is close enough to Ibiza that you could take a ferry over to the larger island but is secluded enough that you can relax in peace. Most of the beaches are so secluded that they are designed to be naturist beaches!
The primary form of transportation around the island is by bicycle, which helps cut down on pollution throughout the island.
6. Mallorca
Another one of Spain's Balearic Islands, there is plenty to see and do in Mallorca. Beach resorts throughout the island allow you to stay right next to the sea. And once you've had your share of the beach, there are watersports, mountain ranges, and beautiful architecture waiting for you.
Don't miss out on visiting Le Seu cathedral! It is one of the highest gothic cathedrals in the world! Mallorca also has an active nightlife for those that want to spend their days relaxing and their nights partying.
7. Vis
Located off the coast of Croatia, Vis offers breathtaking views. Isolation has preserved this island from being overly developed, creating a remote paradise environment. Must-visit locations on the island include the secluded Stiniva Beach (which is protected as a nature reserve), Blue Cave (which has a magical blue glow created by the way the sun reflects off the sea), and the town of Komiža (which used to be a fishing village).
Don't forget your camera—you're going to want to take photos!
Final thoughts
It is hard to narrow does the best Mediterranean Islands, but the ones listed above are sure to give you the holiday that you deserve. No matter if you're looking for a secluded island to relax on or a crowded island so you can hit up the club, there is an island out there waiting for you!