Your SD card is bursting with images that are begging to see the light of day, and the trips to the pharmacy for sub-par prints aren't doing your snaps justice. After resisting the urge to print your pictures onto letter paper from your desktop printer, it's time for a photo printer. Whether you are printing small snapshots or large-scale print jobs, the right printer for your needs is out there.
This blog post is for photographers who are looking for a printer that can handle the high quality printing needs of your work. Printablepress.com have created this list to help you find the best photo printers on the market today, and will even give you a buying guide with all of the specifications and features you need to know about each one. Whether you are using your printer for personal or professional purposes, I hope their research helps make choosing your next photo printer quick and easy.
Best on a budget
The Canon Pixma TS5320 Wireless Inkjet All-In-One Printer is straightforward and inexpensive for the casual photo printer. It has built-in Wi-Fi and Bluetooth to print straight from your computer and an app so you can print from your phone. With no extra bells or whistles, the Pixma TS5320 is perfect for occasional prints.
Best for larger prints
If you need images larger than the standard 4×6 or 5×7, the Epson Expression Photo HD XP-15000 Inkjet Printer might be the right fit. While this printer can handle the average frame-sized photo, it shines when granted the opportunity to print something larger. The Expression Photo printer can print up to 13" wide and 44" long, so you can even print panorama photos from home. Time to learn some framing techniques to keep up with your growing gallery wall.
Best for quick snaps
The HP Sprocket Select is an ink-free, portable printer for on-the-go printers. The HP Sprocket prints on Zink (zero ink) paper, so you never need to worry about running out of ink when you're running out the door. The HP Sprocket connects to any iOS or Android device and can format and print directly from its app. Plus, it's super stylish, sleek, and fits in your pocket. 
Best for volume
If you are looking for a printer that can keep up with a lot of output, the Epson Expression Premium Small-in-One Printer will do the trick. This printer is equipped with an extra "photo black" tank of ink to make your images crystal clear. And if you're in a hurry, the Epson Expression Premium won't keep you hanging: it prints at a speed of 15.8 pages per minute.
Best simple 4×6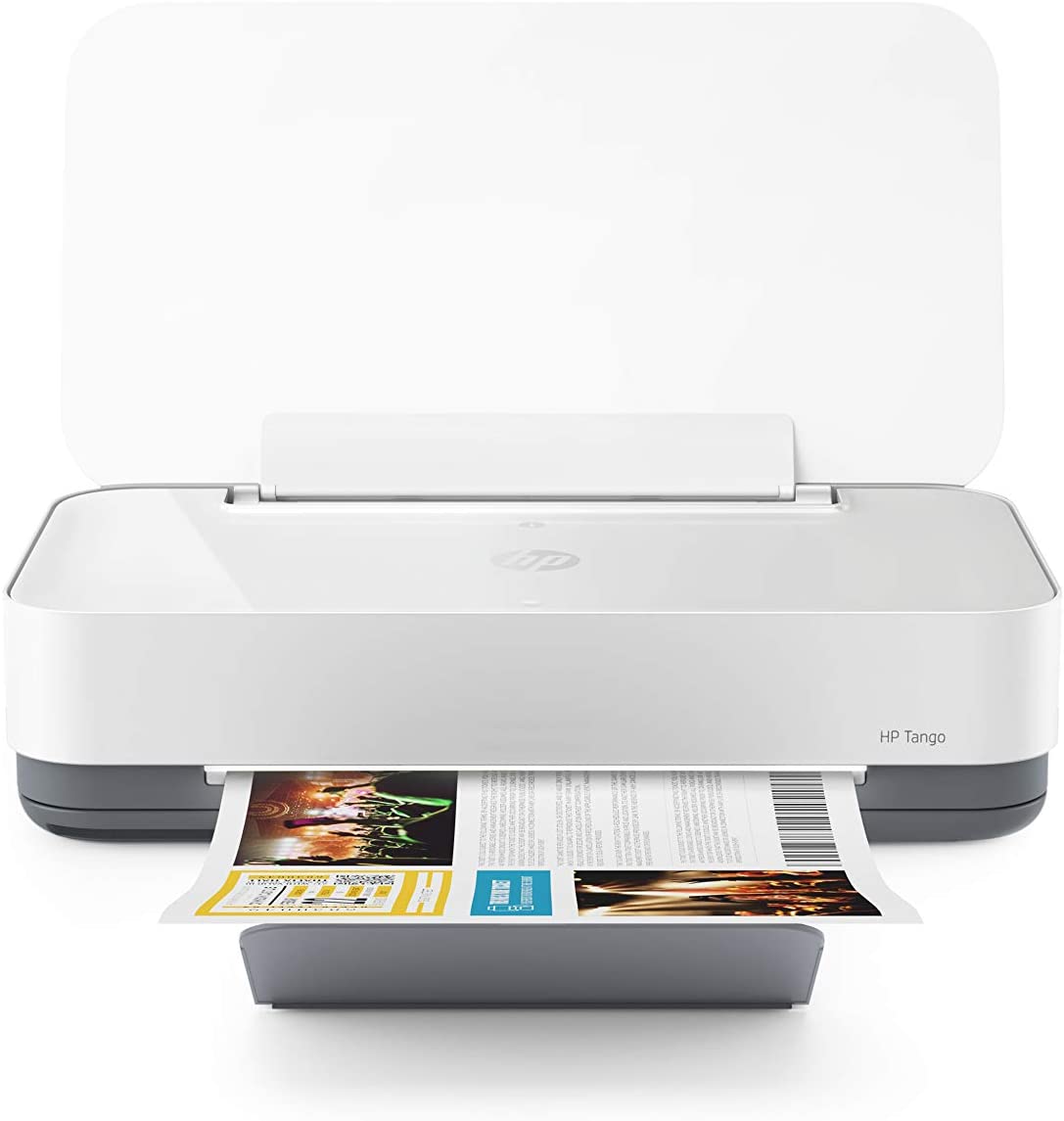 HP has come out with many photo printers over the years, but the best simple model of 2021 is the HP Tango X. It's small, sleek, and can connect to innovative home technology. Voice-activated printing and crystal clear images all at once? Yes, please. It has a 50-sheet input, so it's ready to take on your best holiday pics in one sitting. And with a relatively low price point, it is accessible and affordable to anyone. Need help resizing your photos into a 4×6 format? Try one of these photo resizing tools.
Best multi-use printer
In the market for a multi-use printer that can print both documents and photos with ease? Try the Epson EcoTank All-In-One Inkjet Printer. Simply change the standard letter paper input to photo paper to print your photos. Plus, this printer doesn't print using ink cartridges. Ink is poured into the printer itself for extended printing life, saving you money in the long run. No matter what print job you throw its way, the Epson EcoTank has got you covered.
Best of the best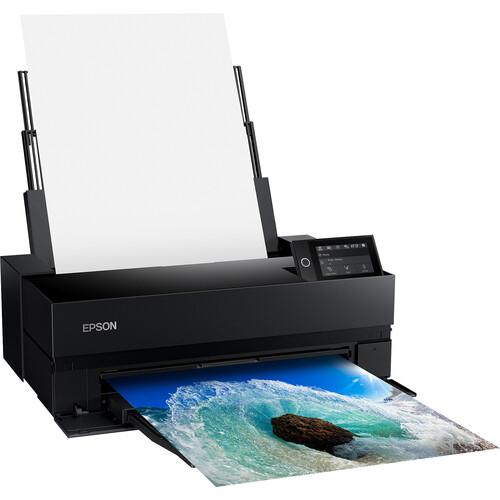 For professional photographers and designers alike, the best overall photo printer of 2021 is the Epson SureColor P900 17-Inch Photo Printer. Not only does it have one of the best print qualities in the market, but it also comes loaded with a full array of ten different ink cartridges, which makes printing even the most intricate images a breeze. It prints on a roll of photo paper and comes with a built-in cutter so you can trim your photos when they are done printing. Because it prints on a roll, it can print the cleanest of pixels right up to the border.
Final Thoughts
One-size-fits-all does not apply to photo printers. If you are looking to up your photo game, it's time to ditch that office printer and upgrade to a photo printer. Photo printers can be on the pricier side, so make sure you do your research to find the machine that fits your needs.