Last Updated on January 2, 2023
Winding up the year in style is everyone's wish. And traveling to an exotic destination is one of the best ways to bid adieu to the current year as we prepare to usher in the new year.

But let's face it; finding the right place to spend your Christmas holiday isn't a walk in the park. That's primarily because this is the very month when the weather is most inclement. It's even harder to hunker down on a perfect spot to go on your December holiday, depending on your idea of an excellent Christmas vacation.
Well, you don't need to fret anymore. We've done the research for you and unveil some of the most charming destinations to consider for your December holiday this year.
1. Krabi, Thailand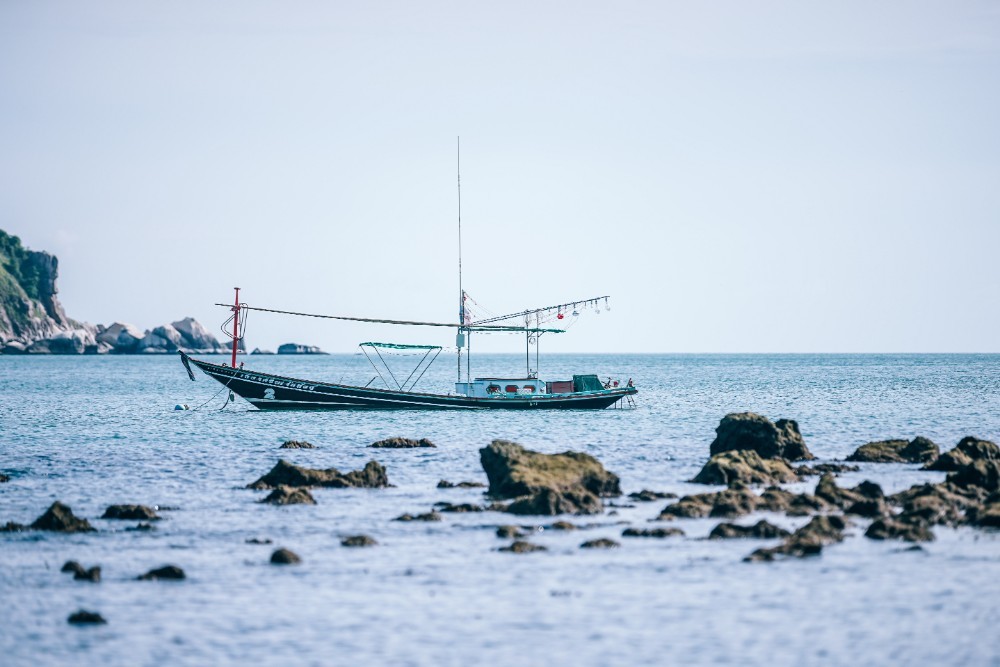 Thailand is renowned for its cultural diversity, and there's no better place to experience that diversity than in Krabi province. Nestled in the southwestern coast of Thailand, Krabi features all manner of attractions for outdoor lovers, including its white sandy beaches and limestone mounds. Not to mention, its aqua blue waters.
Although Krabi is particularly famous among luxury travelers and honeymooners, it's just as perfect for a Christmas holiday. The weather is cool in December, with temperatures peaking at around 30 degrees Celsius.
2. Cape Town, South Africa
Cape Town is famous for its panoramic beaches and intoxicating nightlife scene, making it another perfect December getaway destination. There are numerous natural and human-made attractions in and around the city, including Table Mountains, Robben Island, the Castle of Good Hope, to mention but a few.
The town is also renowned for its high-end accommodation facilities, making it an excellent recommendation for couples and honeymooners. And with temperatures hovering around 30 degrees Celsius in December, what else could you ask for?
3. Dresden, Germany
Dresden has a historical significance. Not only for Germans, but also for any traveler looking for a destination that allows them to walk down the memory lane. The town came under heavy bombardment towards the end of the Second World War.
But what's fascinating about Dresden is how the town quickly rose from the ashes. Today, you're likely to be mesmerized by its mulled wine, classic German stollenloaf, and funfair-style carousels, as opposed to dilapidated buildings. A word of advice though, pack warm as temperatures can plummet to 2 degrees Celsius around Christmastime.
4. Cancun, Mexico
If your idea of a perfect December holiday is non-stop partying and excursions to luxurious resorts, then you might want to add Cancun to your bucket list. Some of the notable highlights here include visits to Xcaret Park, Cancun Underwater Museum, and Xel Ha Park, as well as beach hopping, souvenir shopping, zip-lining, etc.
But what truly makes Cancun an excellent place to visit in December is that you get to enjoy all its trappings at substantially reduced costs. Temperature generally ranges between 20 and 28 degrees Celsius around December.
5. Siargao Island, the Philippines
Siargao Island is also known as the tear-drop island, and understandably so. The island sports a unique tear-drop shape, which mostly stands out from an aerial view. It's a surfers' paradise, with much of the surfing taking place in the Cloud 9 Surfing Area.
Siargao Island is also located within close proximity to other major islands, such as Daku Island and Guyam Island. Although the island receives considerable rainfall in December, the weather is generally warm.
6. Goa, India
If your wanderlust spirit takes you to India this December, consider spending the bulk of your time in Goa. India is generally known for its never-ending colorful festivals and in December, Goa hosts one of the biggest festivals, known as the Sunburn Festival.
Goa is also famous for its charming beaches, including Queen of Beaches, Calangute Beach, Colomb Beach, Palolem Beach, to mention but a few. The weather in Goa is favorable in December, with temperatures ranging from 22 to 33 degrees Celsius.
7. Rovaniemi, Finland
Rovaniemi is mostly chilly throughout December and it might not be a great destination for travelers looking for warmer weather. Temperatures hover between -4 degrees Celsius and -11 degrees Celsius around Christmastime.
But before you reconsider your decision to visit Rovaniemi, it would interest you to know that this is the official home of Santa Claus? So, no other destination on this list embodies the spirit of Christmas like Rovaniemi. There are tons of thrill-inspiring activities to engage in too, including glimpsing the iconic Northern Lights.
8. Bali, Indonesia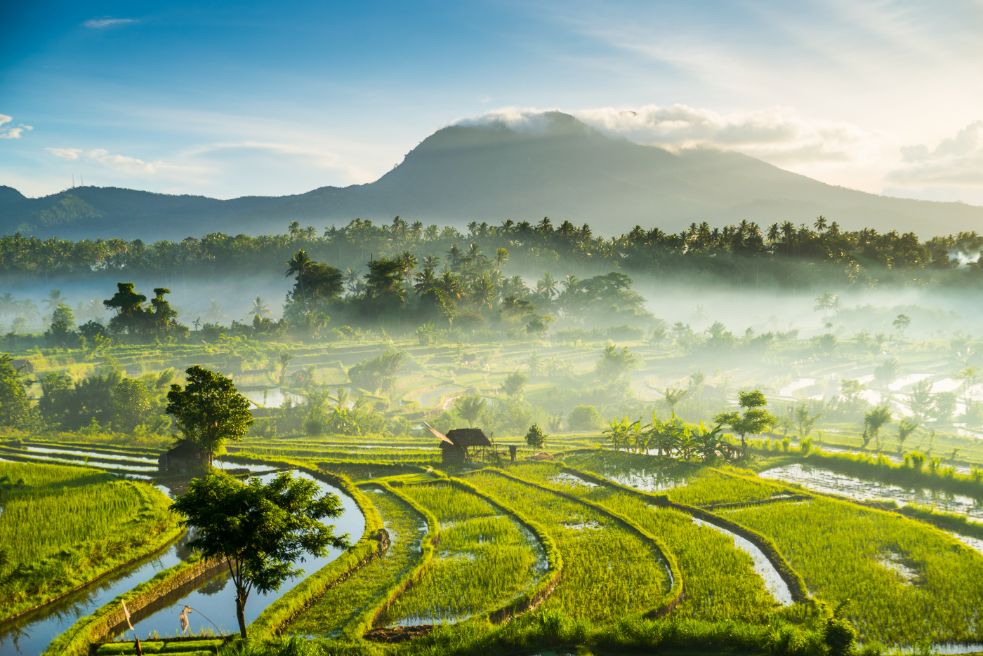 Ask any couple which destination they would wish to spend their honeymoon in, and Bali will surely turn up among the top five. The island of Bali teems with luxurious beach resorts as well as romantic villas, just the way honeymooners would love it.
Besides being popular among honeymooners, Bali is also ideal for adventure lovers or families looking for a perfect destination to spend their Christmas holiday. The island is relatively quiet, making it ideal for travelers looking to escape the hustle and bustle of city life. What's more – the weather is favorable throughout December.
9. Mauritius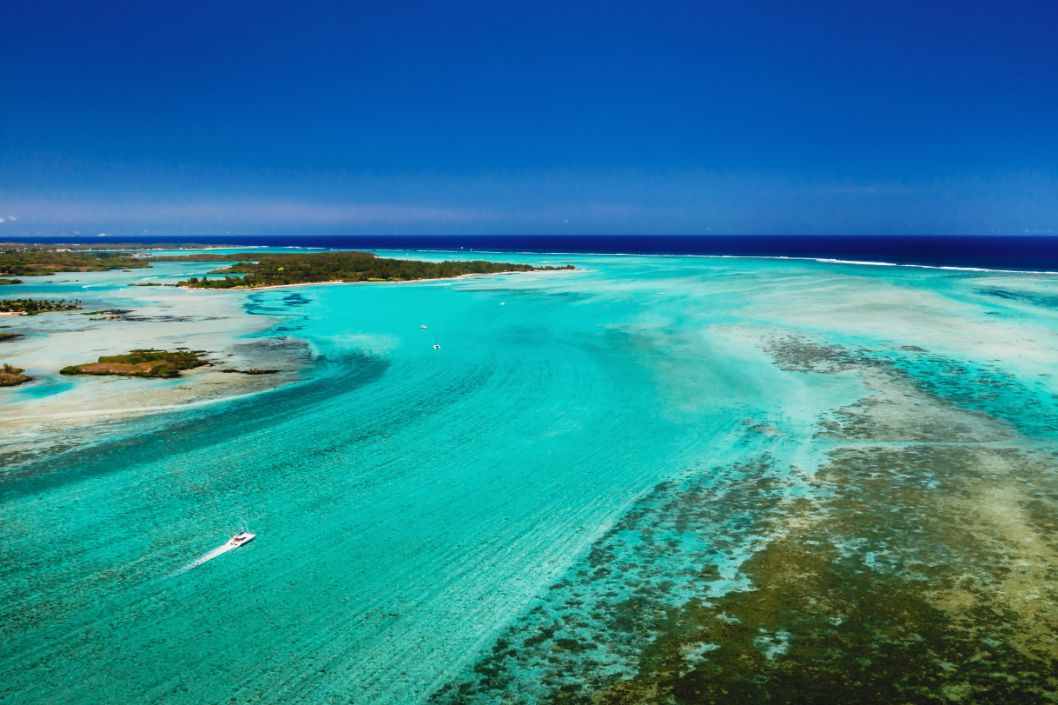 Many people struggle to place Mauritius in Asia or Africa. One thing is for sure though; those who have visited this island before will give you a dozen reasons why they consider Mauritius as one of the most beautiful places on earth.
From its pristine beaches to its luxurious accommodation facilities and numerous fun-filled watersports, Mauritius has everything you could ever want in a holiday destination. The weather in December is generally warm, with sporadic showers on some days.
10. Masai Mara, Kenya
Masai Mara is Africa's preeminent location for scintillating game drives. The park is synonymous with the Great Wildebeest Migration, which is the never-ending journey where millions of wildebeest and other grazers move through the Mara-Serengeti ecosystem. The highlight of this iconic journey is at the Mara River, where Nile crocodiles feast on the crossing herds in one of nature's most savage feeding frenzies.
Although many of the animals cross to Kenya around October, December is a great time to witness them crossing back to the Serengeti side of the ecosystem. The month is also cooler and drier, coming right after a short rainy spell.
11. Madrid, Spain
Madrid has become all-too synonymous with soccer. But there are numerous attractions around this city in December other than catching a one-on-one duel between Real Madrid and their archrivals, Barcelona.
Walk around the winding streets of Madrid as you take in the beautiful light decorations, or go on exclusive wine-tasting experiences at Mercado de San Antón. The best part is that while much of Europe is cold around this time, Spain remains warmer. You can pack a few warm clothing but don't fuss over it as you'll unlikely freeze.
12. Santo Domingo, Dominican Republic
The Dominican Republic regularly makes news for the right reasons. From enchanting beaches to vibrant nightlife and beautiful people, the country offers it all. One of the best ways to experience the Dominican Republic this December is to travel to its capital city, Santa Domingo.
Santa Domingo is a melting point of culture and arts, with art museums located at every turn. Spare some days and visit the Museum of Modern Art or the Palace of Fine Arts and uncover a thing or two about the city and its residents.
13. Cairo, Egypt
The mention of Egypt conjures up images of ancient civilization. But for adventure-seeking souls out there, this country abounds in natural and manmade splendor. Cairo is the place to begin your December vacation. In fact, the city offers so many tourist attractions that you're likely to spend your entire holiday here.
The Great Pyramids of Giza are about half an hour's drive from downtown Cairo. Another ancient wonder, the Sphinx, is located just nearby. Needless to mention, your plans should also include going on a cruise along the mighty Nile River. Due to the desert climate, the weather in Cairo remains sunny and dry for much of December.
Final Word
The world isn't short of beautiful places to visit or exciting things to do. But when choosing a destination for your Christmas holiday, you should also take into consideration the area's prevailing weather conditions around December. We hope you can add the above destinations to your bucket list this December.