Last Updated on April 2, 2023
Canada has some of the best airports in the Western hemisphere. Whether it be in Ontario or Halifax, you can find a world-class airport no matter where you look. More importantly, some of these are great for those traveling by private jet. 
Whether traveling commercially or by private jet charter, these are the 10 best airports for private jets in Canada. 
Toronto Pearson International Airport 
Toronto Pearson is the biggest and busiest airport in Canada. Serving the greater Toronto area, the airport sees over 75 airlines perform over 1250 flights every day. The airport also has multiple landing strips, perfect for private aircraft. 
The airport also has multiple hangers for large commercial aircraft and hangers for private aircraft and smaller, private planes. 
Vancouver International Airport 
Vancouver International is the second busiest airport behind Toronto Pearson. It is widely regarded as the trans-Pacific hub, as no other airport has more direct flights to China in North America. 
Like Toronto Pearson, Vancouver has multiple runways and terminals to allow for dozens of commercial flights and more than enough space for private jets to take off and land and be stored in one of the many hangers available.  
Montreal International Airport 
Servicing Montreal and its surroundings, Montreal International Airport is the fourth busiest in the country, seeing as many as 20 million passengers and over 235,000 flights in 2019. The airport also offers almost non-stop flights to and from Africa, North and South America, Europe and Asia. 
Montreal International is also seen as the central hub for foreign passengers; even though it is the fourth largest airport, it sees the largest number of international visitors each year. 
Halifax International Airport 
Found in Nova Scotia, Halifax International is a small but still vital airport for travelers. It is the eighth busiest in the country and sees close to 4.5 million passengers and around 85,000 flights each year. 
Halifax has just two runways, but the rural airport is still popular with local and international travelers looking to get away from the busy cities like Toronto and Montreal. 
Ottawa International Airport 
Even though it serves the relatively large city of Ottawa, the airport is Canada's sixth-busiest and Ontario's second busiest. It sees about 5.2 million visitors a year, and 150,000 aircraft pass through each year. 
In 2010, Ottawa International won the award for the Best Airport in the World in the 2-5 million passengers category. Ottawa has some of the best customer services globally and offers a world-class flying experience.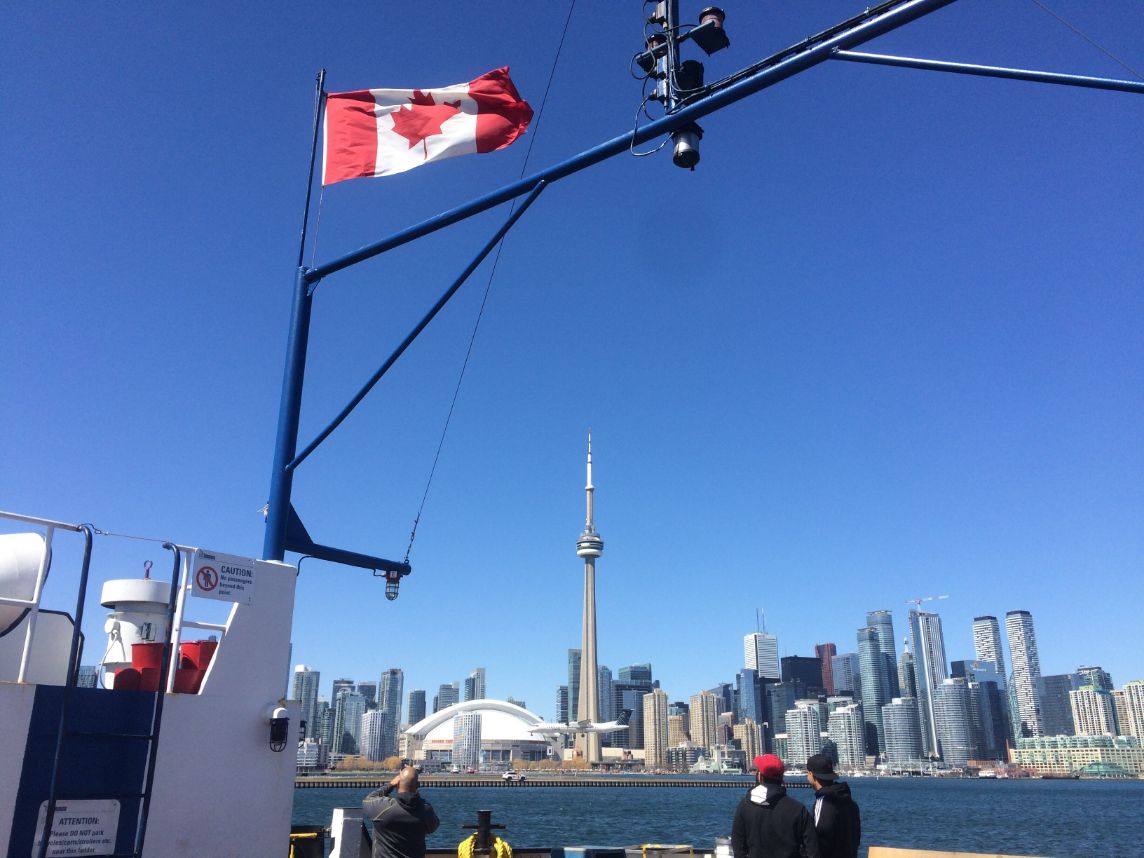 Winnipeg International Airport 
Winnipeg International is the main and only airport serving the larger Manitoba area. It is the 11th busiest in Canada and is certainly on the smaller side, but still a vital entry point in the South of the country. 
It is also one of the most popular airports with US citizens traveling into the country as it is very close to the border. Winnipeg is also the airport used to reach more remote communities in Northern Manitoba, Nunavut and Northwestern Ontario. 
St John's International Airport 
One of the lesser-known but still essential airports is St John's. The airport handles flights in and around the isolated areas of Newfoundland and Labrador. Serving the East of the country, the airport is classified as an international airport as it is used as an entry point. 
The airport is small and can't handle aircraft that carry more than 165 passengers at a time, making it the perfect airport for smaller and private aircraft. 
Boundary Bay 
Found in British Columbia, Boundary Bay Airport is a domestic airport that serves the Vancouver area and Canada as a whole. It also has storage facilities, a maintenance and repair department, and a flight school. 
The small airport is absolutely ideal for private aircraft, as it can't handle large commercial flights. It was also ranked as the busiest airport by aircraft movement in 2020. 
Billy Bishop Toronto City Airport 
Often referred to as the Toronto Island Airport, Billy Bishop Airport is a domestic airport that serves the Toronto area. It is one of the smaller airports in the country with only one main runway, but it still sees over 2million passengers pass through its doors each year. 
The airport is popular amongst those flying their own aircraft or using a private jet, as it is quiet yet still close to the city center. 
Gander International Airport 
Another airport in the Newfoundland and Labrador area, Gander International, is part of the larger Gander Air Force Base, but they are two separate facilities. The airport serves larger areas like Halifax but also less popular areas like Fogo and Churchill Falls. 
Gander may be a small airport, but it is another vital point of entry for the remote areas of Newfoundland and Labrador, connecting these areas to the rest of the country.