One of the biggest ways technology has shaped our world is in how we work. Decades ago, businesses were done by traveling to and from cities, deals were closed inside boardrooms, and there's always the threat of being late for an important presentation if you get stuck in traffic.
Today, those limitations all feel like a dream. Businesses can be expanded or merged overnight, deals can be closed regardless of where your client is, and you can attend any meeting while you sit at home with your family. Many of these were made possible with remote access.

But what is it and why do you need it?
What is a remote desktop and why use it?
Imagine working from home. You're using your laptop and you need a certain file to be presented to your team. You suddenly remembered that your only copy of it was left at the office, on the company computer. Due to local restrictions, no one is allowed to go back to the office yet. The meeting will go live in an hour. What do you do?
If your company uses remote desktop software, your presentation can be saved on time. Think of remote desktop tools like digital teleportation. Unlike cloud storage, which lets you access files you've saved, remote desktop software gives you access to a specific desktop (yours or your company's) so you can use its apps, files, and anything else on there, depending on the permissions granted to you.
Also called remote PC access software, it can save you the trouble of needing to be physically present. It's not just handy for corporate employees. Business owners, students, speakers, freelancers, and educators can benefit from the right tools. Not only can it save you time, it can save you money, too.
If you're not using a remote desktop tool, especially now during 'new normal' conditions, perhaps it's time to start now. Begin your search with the top 15 remote desktop software here.
Free and Premium Remote Desktop Tools
This remote desktop software is free for personal or commercial use and comes in handy especially for tech issues.
Features include: the ability to share clipboards and files, draw on the screen, annotation tool, as well as remote chat. These can be accessed via a unique session ID and password. It's more or less secured because client side only gets viewing access until they are granted more control by the host.
Affordable, easy to use, and with unlimited concurrent access to the system, this is great for small businesses (or even individuals). It works on PCs, Macs, even Linux. Download the app to access files from your mobile, too.
With remote reboot and printing, file transfer, and a secured connection with AES-256 encryption, you can't ask for a more reasonably priced software you'll find you can't live without.
3. TeamViewer (FREE for personal use)
Perhaps one of the most popular apps when it comes to remote access, Teamviewer is free for private, non-commercial use. But they do offer a free trial for commercial enterprises.
With more than 2 billion connected devices and more than 45 million people online at any given time, this is a service you can bet is reliable and experienced. Aside from PC and mobile devices, they also support IoT devices, point of sale (POS) machines, and kiosks.
Ensure that your business continues – no matter where you are in the world. AnyDesk offers solutions fit for everyone, whether you're a freelancer or a small business owner.
Featuring a quick and user-friendly interface, secure connection, and the ability to work on various devices (including Linux, Chrome OS, and Raspberry Pi), expect no lag thanks to RSA 2048 asymmetric key exchange encryption that verifies all your connections.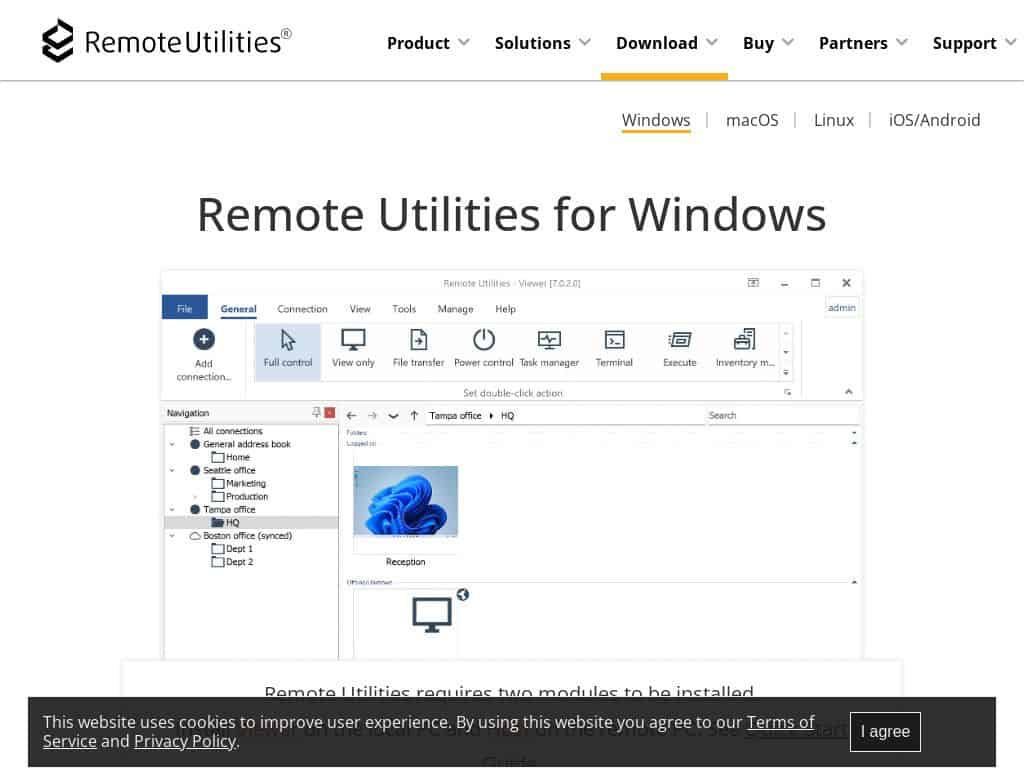 This remote desktop tool works by pairing two remote computers together with an Internet ID.
You'll need to download two programs: the Viewer program for the device you'd want control from, and one for the Host or remote computer. The Viewer program is free for up to 30 days, but the Host program doesn't need a license key.
Remote Utilities is compatible with Windows, Mac, Linux, as well as for iOS and Android.
A cloud-based remote desktop software that has solutions for network administration, technical support, or remote work. The free version can be used for commercial purposes and offers permanent access for up to two computers.
If you upgrade to a paid version though, you get more services, such as quick support, storage space for connection video recording, and corporate images for invitations (branding). Starter Plan begins at only $4 per month.
If you're looking for remote computer access from mobile devices, then this app could be a lifesaver. Although they don't support computer–computer connections, it's your best bet when it comes to the fastest and most secure access from your smartphone or tablet.
You can transfer files, multi-task, and view your desktop on full screen. This is a good choice for people on the go and those who prefer working on their mobile devices while away from their computers.
Recommended for businesses and large corporations, this remote desktop tool has two main solutions to two different types of needs.
ConnectWise Control Support is mainly for your tech support so they can provide immediate troubleshooting and updates when clients or employees need it. ConnectWise Control Access on the other hand, is more for accessing unattended endpoint devices. This means less disruption, even if there's a user on that device.
With LogMeIn Free discontinued, this paid version is just as good and even comes with a free 14-day trial for those interested.
Their most affordable plan for individuals gives access to unlimited users, remote printing, 1TB of file storage, as well as 1 FREE license to LastPass Premium and LogMeIn Antivirus (powered by Bitdefender), so shelling out $30/month doesn't seem at all a bad deal.
Previously known as RescueAssist, this software has become bigger and better. It boasts of lightweight, fast, and frictionless remote access.
Now it offers two types of interface (web-based agent console, or a downloadable desktop console) so you can choose which one you want to work with. There's also remote view of iOS and Android devices. It may seem costly at $55/month billed annually, but they do have a free 7-day trial.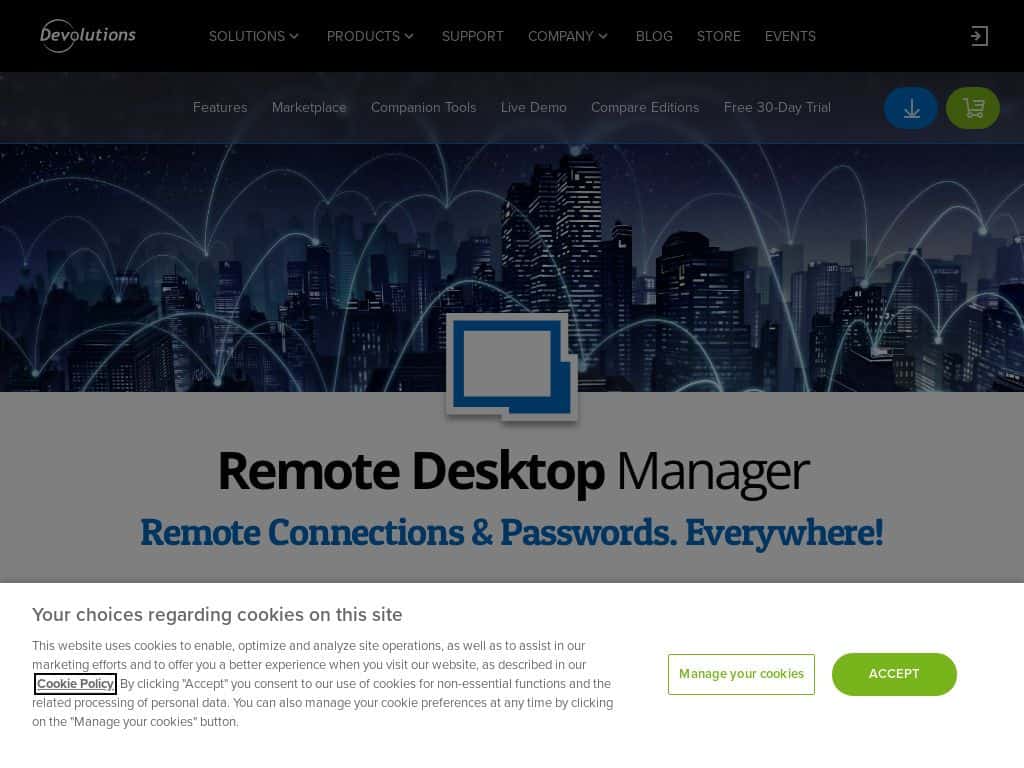 Perhaps the costliest remote desktop software on the list (but with good reason), Remote Desktop Manager (RDM) is all about centralization of all remote connections onto a single, secure platform that can be easily and quickly shared between users or across teams.
This is definitely a great option for large businesses or corporations that have dozens, if not hundreds, of users. They have two main editions: Free for individuals and Enterprise for teams/organizations.
This cloud-based solution is perfect for individuals who just need a simple app for remote desktop access and nothing more. It's reliable, easy to setup, and includes support for access from smartphones. However, it only works for Chrome browsers, and you need a Google account for it. It's also NOT recommended for business because of its highly limited features.
A built-in easy-to-use remote access specifically for Windows PCs and users, this software needs no downloads and little to no learning curve. It's fast, easy to setup, and is available for Windows XP up through Windows 10. Do note that if you connect to your PC and there's a user logged in, they will be kicked off.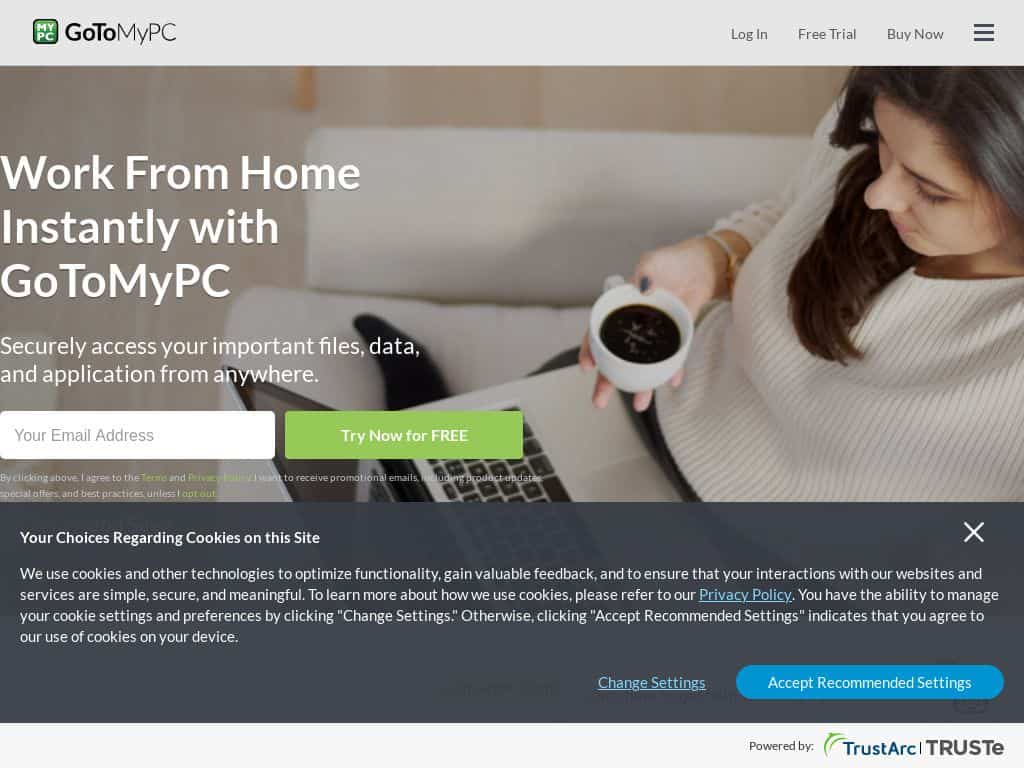 Recommended for freelancers or for people who work from home, this remote PC access software provides exceptional performance and total mobility. Some of its best features include: the ability to hear voicemail or sounds, multi-monitor support, and a usage report. Try out their services with a free 7-day trial.
Whether you have a Windows or a Mac, you can get safe and easy remote access with Splashtop. They have solutions for all kinds of users, from individuals to large enterprises. With super affordable rates, starting at $5/month, they're an inexpensive alternative to other remote access software.
But don't worry! They're super secure, too, thanks to data encryption, firewalls, and DDoS mitigation. Plus, this app allows access for two users on the same device.