We all know that habits are one of the keys to success. A habit is something that we do on a regular basis, often involuntarily, like drinking coffee in the morning. Automation works in the same way. When a process is automated, it works in the background with little to no intervention.
Automating basic tasks, such as scheduling posts on social media or sending weekly newsletters, will not only lighten your daily load, but also leave room for more important things. And one of the more time-consuming tasks during our day is scheduling meetings.

Thank heavens for scheduling apps, right?
What to look for in a meeting scheduler?
Appointment scheduling apps and booking software are here to make our professional lives easier. Many of these will have basic functions, like letting you input meeting schedules. Others have more advanced features, such as integration with apps like Salesforce, Zoom, and Zapier for in-depth collaborations.
Make sure to pick a service based on your lifestyle. Try a free version first, then upgrade to a premium one once you're absolutely happy with the product. Narrow down your faves using these handy criteria:
Security – be wary of apps that ask for too much access from you. The basics are permissions for your contacts, calendar, and email. Verify that your choice of app values your data and has a trustworthy privacy policy.
User-friendliness – the point of installing meeting schedulers is to save time. So if the app looks and feels awkward to use, move on. It shouldn't take you more than 10 minutes to figure out and setup.
Integration with other apps – let's be honest: in this day and age, we will use at least about a dozen different apps. Check that your meetings tool supports your favorite apps before committing to premium services.
Whether you're a remote assistant, a digital marketer, a business owner, or a CEO, having one or two of these apps on your device can save you hours in a day. Ready to download the best of the best? Here are our top 12.
Best Apps to Schedule Meetings
Available for Web, iOS, and Android, it's the handiest scheduling app because if you're like most folks, you're already using many Google products (e.g. Gmail) anyway.
When you make an event and add attendees, Google Calendar will show you their schedules side-by-side. This helps you see when each person would actually be available. Although it doesn't have that many features, it gets the job done. It's perfect for organizations and small groups.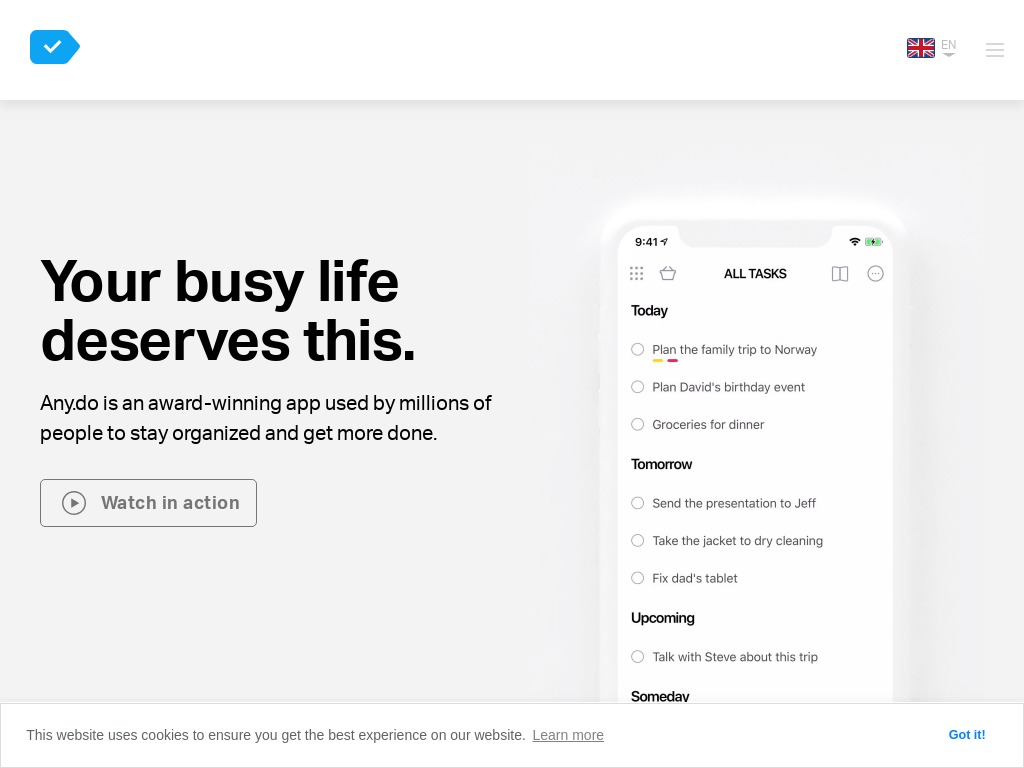 Free, simple, and easy to use, this app syncs across all devices and even works with Siri. Whether you're using a Mac, Apple watch, or Amazon Alexa, you can get your life organized with their clever features.
Aside from reminders and calendar, you can create lists to share with anyone you want. Any.do's Calendar supports other apps such as Google Calendar, iCloud, and Outlook for better control of your day, week, or month.
3. Calendar (Free Basic Plan)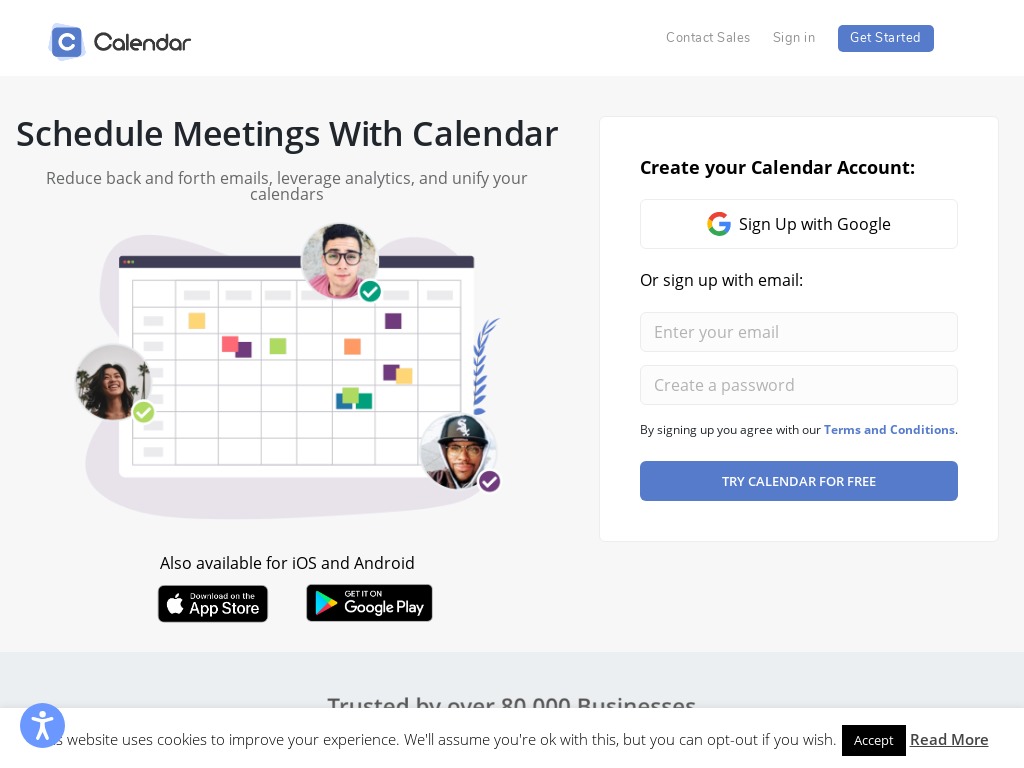 With web and mobile versions, this app looks and feels like Google Calendar, so there's almost no learning curve when trying it out for the first time. The Basic Plan is free forever.
With it you can get a personalized Calendar link, add up to five workspace members, and integrate one more calendar (e.g. Office 365 or Gmail). This is highly recommended for managers or team leaders who want a deeper insight into how much of their days are spent on meetings.
Getting tired asking which attendee or co-worker is available on which dates? Rallly has its work cut out for it.
Make a poll about an event or meeting and let participants choose which day is good for them. The best part? You and those you invited can remain anonymous. This is ideal for neighborhood meetings, where you might feel judged if you say you can't make it to the Saturday BBQ for the third time in a row.
5. Calendly (Free Basic Plan)
This online appointment scheduling software lets you hold different types of meetings (i.e. one-on-ones, round robins, collective, and group) and customize the experience.
Aside from getting the usual the reminders and notifications, you can also: add extra time before or after events, limit the number of meetings per day, and automatically detect time zones. Signup and try all their features free for 14 days. Afterwards, you can decide to settle for their Basic plan or upgrade.
Believe it or not, your favorite CRM platform also has a meeting tool.
For those already on the Hubspot platform, then just make use of your existing account to begin using Hubspot Scheduler. Sync your meetings to your Google or Office 365 calendar, create group meetings in a few clicks, and get prospective clients book directly with you.
7. Doodle (Free Plan)
If security is a main concern for you, then this booking software should put your mind at ease. Doodle is hosted on AWS so you know your data – and that of your team's – is safe from prying eyes. They also use Cloudflare for an added layer of DDoS protection.
There's a free plan that includes basic features. But if you want to truly leverage this software's solutions, try their premium services with a free 14-day trial.
8. NeedtoMeet (Free Standard Plan)
This free online meeting and appointment scheduler will help simplify your life. No ads, no fuss, and with easy polling so you know who's available on which dates, there's less headache for everyone. Plus, you can plan meetings anywhere – from your desktop down to your mobile devices.
Need to schedule a meeting with one outside vendor or someone from a different department? No worries: just invite attendees with your own email program.
If you and your team already use Zoom a lot, then it makes sense to download this extension as well.
It lets you schedule Zoom meetings directly from Google Calendar. Participants can join directly from the Calendar with one click. Meeting URLs and information are sent via a Google Calendar invitation so your team doesn't miss a beat. It's great not just for professional teams, but also for students, startups, and speakers.
10. YouCanBook.me (FREE Signup, $10/month)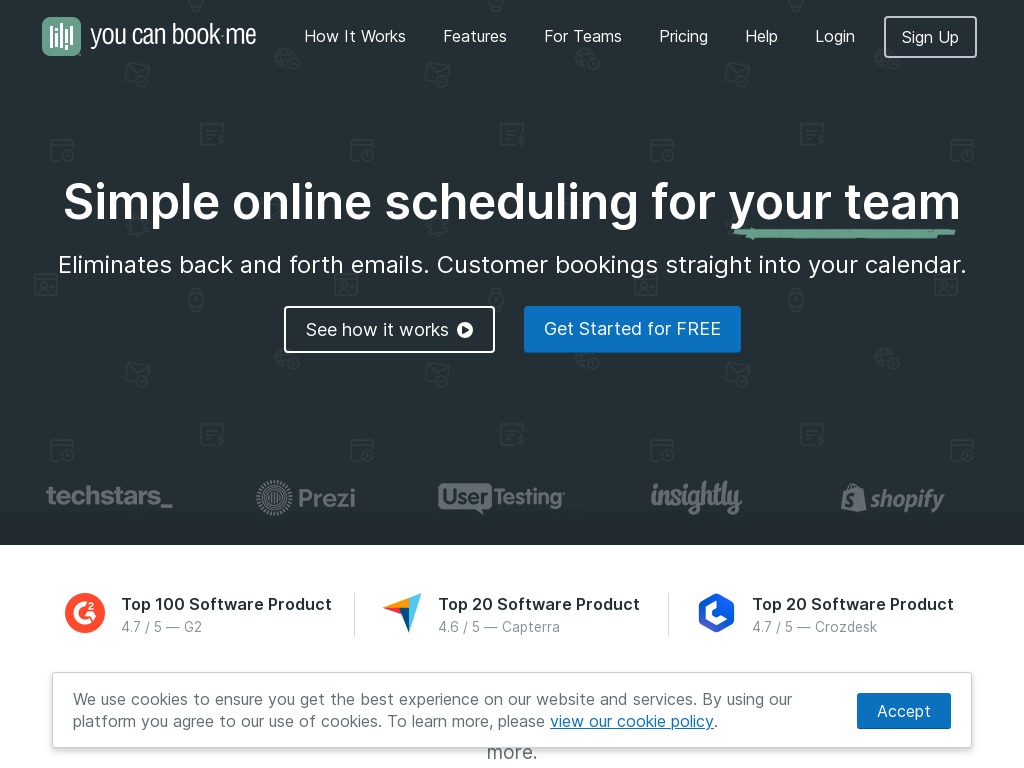 Eliminate those annoying back and forth emails. Instead, book customers directly into your calendar. This app will save you so much time, regardless if you're working with five or 500 clients.
Confirmed clients will get automatic reminders and notifications so they don't miss their appointment with you. Seamlessly execute your meetings or webinars directly on Zoom. Signup for FREE, and get a 14-day free trial with no credit card required.
11. Front (Formerly Meetingbird)
This customer communication platform combines emails, apps, and teammates into a single view so everyone gets to participate in natural, genuine conversations.
If you have a startup you want to scale up or you're just confused about how to improve customer communication, this app could help. They offer services for customer support, Operations and IT, as well as Sales. You can request a demo, or try one of their business plans starting at $49/month.
You never know how small details usually affect such a small thing. For example: say you have a coffee appointment with a possible client.
Timepage will help you cover the basics, such as meeting title and time. But it also lets you input location, contact, reminders, and even notes on there. It will even show weather conditions for that day so you can come prepared. And this is where it becomes more than just an appointment scheduling app.
Are you using any meeting scheduler to organize your life right now? Why or why not?