Last Updated on May 17, 2021
The importance of good exercise and training your body well cannot be understated. We all must be proactive to keep ourselves as fit as we possibly can. This is where outdoor activities and sports like running and tennis come into play (no pun intended).
The more you train your body, the better it will shape up to serve you later. It is essential to keep being active, whether that be through sports, or something as simple as brisk walking and jogging.
You can get the most out of your workouts with the right kind of accessories that prevent unnecessary strain on the body. The current market offers you a dizzying array of Sports Shoes and Trainers that will enhance any routine and give you the most for your effort.
There is an incredible variety out there, right from the Brands available, to types of straps, designs, ruggedness, and even comfort level!
A good pair of Sneakers is one that protects your legs and feet from injury by providing proper cushioning and allowing enough flexibility in movement. They are supposed to optimize muscle function to aid in further development and growth. Shoes that are slip resistant come in handy when it is about sports in general.
You must be aware of the millions of Sneakers in the market and that makes it so much more difficult to pick the right pair. There are several top brands that offer great deals on their extensive shoe range. You can get a great deal on such brands like Reebok. Avail of amazing Reebok India discount coupons and save on your online purchase. Smash your fitness goals with great deals and offers on the best sports shoes.
We want to help you find the shoes that are most suitable for you. It's for that purpose we are listing down the best Branded Sports Shoes for Men. These shoes will keep you comfortable and help you get the most out of your activity as you build up a sweat!
Asics GT 2000 5 Running shoes
Price- ₹5,181
Flaunt good form and enjoy maximum comfort with this eye-catching pair by Asics. These shoes go well with a casual as well as professional setting. Its durability is something that has played a huge part in its feature for this article. The Asics GT 2000 keeps dirt from getting inside the shoe with its synthetic fiber. Taking care of these shoes is a cinch too. You can simply wash them the way you like it. 
Adidas Men's Grand Court Based Tennis Shoes
Price- ₹2,300
Draw envious looks your way as you go on with your activity in style with a pair of Adidas' Grand Court Based Tennis Shoes. These trendy, lightweight shoes are made of a breathable fabric that provides ample ventilation for your feet. It is versatile and well-suited on any terrain. Amplify your efforts at getting fit with these super comfy kicks!
Nike Air Zoom Tempo NEXT%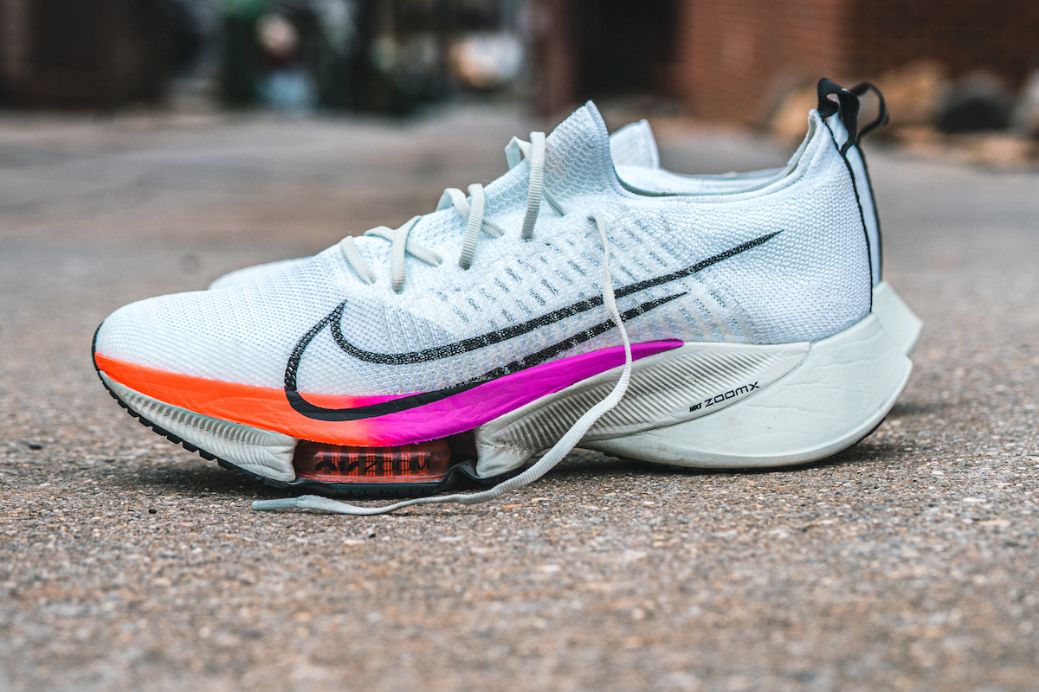 Price- ₹17,595
If this pair isn't a looker, we don't know what is. Nike has consistently delivered aesthetically pleasing kicks that redefine trends and push innovation. But don't be fooled, this pair isn't just a treat for eyes. It comprises groundbreaking technology in the form of ZoomX foam and a full-length plate. All of this helps maximize your performance as you train.
Puma Men's BMW Drift Cat 8 Road Running Shoes
Price- ₹7,999
A list of comfort-based trainers is incomplete without the mention of Puma. This specific pair is highly popular and very sought-after for its elegant design and beautiful synthetic leather. These motorsport shoes provide unrivaled comfort and constant support to weary feet. This pair comes in either black or white color, each of which screams 'magnificent' in its own way.
Adidas Ultraboost 21
Price- ₹13,517 
While this may seem like a costly pair, it actually has lots of features that completely justify its purchase. Among the latest in Adidas' stellar Ultraboost line, this shoe boasts comfort like no other. It has a quirky design with a prominent splash of color that is great to look at. Adidas always comes up with reliable and durable kicks, and the Ultraboost is no different.
Nivia Polyester Gel Verdict Badminton Shoes
Price- ₹1,333
These Badminton shoes by Nivea can be your new fitness companion that enables you to prance about the field with agility and comfort. The powerful Airculate and Flexipro technology deserve special mention for keeping these shoes well-ventilated and flexible with a faster rate of absorption. The non-marking gum-rubber and duofoam midsole give exceptional traction and shock absorption to ensure stability.
Nike Kyrie Flytrap II EP Basketball Shoes For Men
Price- ₹2,987
The versatile Kyrie Flytrap has been titled one of the best Nike basketball shoes, and for good reason! This pair is marked with a padded shoe collar for extra ankle support and also provides extra cushioning with the Zoom Air Unit. The durability of this shoe is what makes it a hit among users. Add to that, its urban aesthetics and eye-catching visuals, it makes for the perfect addition to any Sneakers enthusiast shoe rack.
Adidas Men's Solar Boost 19M Running Shoe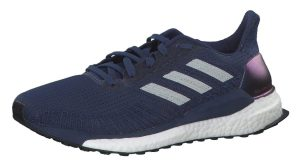 Price- ₹8,495
Make long-distance running a breeze with the Solar Boost 19M Running Shoe by Adidas. Adidas has gotten everything right with this unique pair that is purposefully designed to provide a boost of energy with each step. The cushion padding will alleviate the pressure off your soles and keep them soft. Adidas used the Continental Rubber to make the under-sole of this Brand. This provides superior grip and better traction on any surface. Whether it is a casual walk or a demanding marathon, these kicks have always got you covered!
Skechers Men's Go Run Fast Quake Shoes
Price- ₹5,299
This lightweight and comfy pair comes in three color variations; Navy Blue, Sky Blue, and Black, to give you enough options to choose from based on your taste. Skechers is characterized by its lightweight and stylish design that flaunts the familiar 'S' logo. This pair will be ideal even for a casual setting. It provides a thick padded foam underneath to ensure your knees and ankles are well-supported.
Reebok Forever Floatride Grow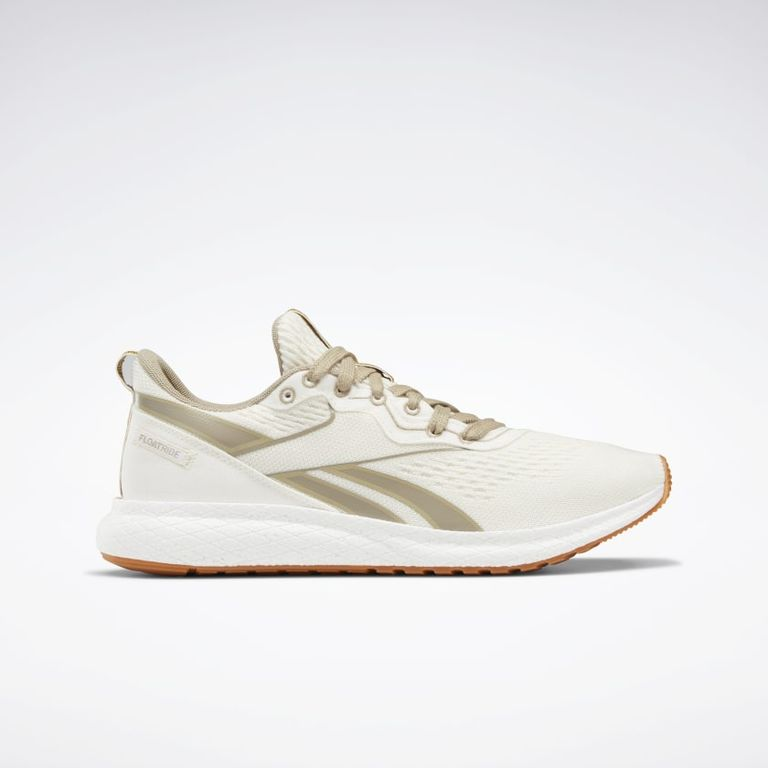 These trainers not only seriously juice up your performance, but they also take the environment into consideration. Reebok's Forever Floatride Grow are made using at least 5-% plant-based materials that facilitate easier bio-degradation. Don't compromise on performance with their popular Floatride foam that guarantees a top-notch experience!