These days, productivity is hard to come by when you could think of a million other fun things you'd rather be doing than being stuck in front of a screen reading. It's even more draining if it's not just to pass the time. 
What's worse is attempting to juggle reading with other activities like taking a walk, cooking, or cleaning the dishes. Talk about the perfect recipe for disaster, except, of course; multitasking is one of your superpowers.
Have you thought to imagine just how much you could get done if you could have something read out your books, PDFs, and web pages while you did something else? The good news is we're in the 21st century, and there happen to be tons of text-to-speech software that takes the load of being confined to a screen off you. 
This text-to-speech software makes words instantly come alive with the help of artificial intelligence. What's even more amazing is that it assists those who have trouble reading due to learning disabilities like autism and dyslexia. Whether PDF, email, articles, or even scanned images, you can create an audiobook from any form of document to increase productivity on the days when you feel the least productive.
Here are ten of our top selections for the best text-to-speech apps available online today that will take your learning game from zero to a hundred. Let's get digging! 
1. Speech Central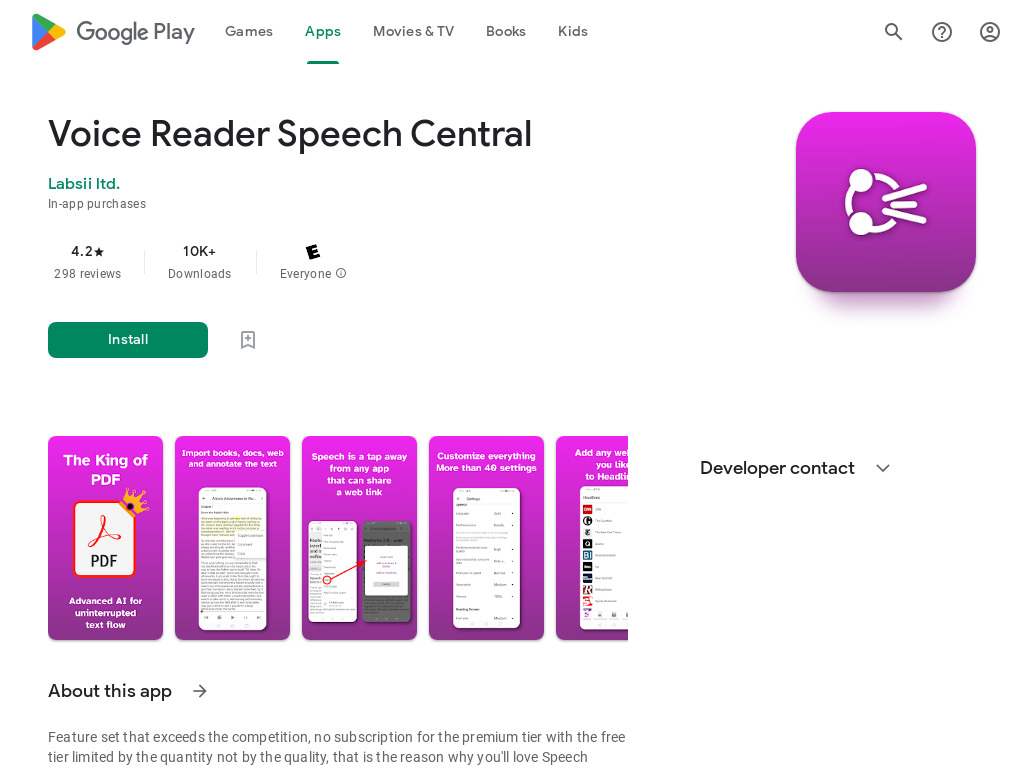 If you're looking for convenience and high quality, Speech Central is the answer to your prayers. One incredible perk is that it works on practically every platform, including iOS, Android, Safari, Chrome, Microsoft Windows, and Mac OS. 
Its comprehensive feature set provides a wide range of options, allowing you to alter and customize aspects of the speech component such as voice speech, speed, volume, or pitch. 
Being big on versatility, this app supports a variety of documents in different file types like PDFs, books, Docx, web pages, audio files, and even documents from your google drive or Dropbox. With Speech Central, you can listen to virtually every text. 
2. Voice Dream Reader
Voice Dream reader is designed for academics and bookworms – an ideal combination if you ask me. It supports three features—the reader, writer, and scanner—and is compatible with iOS and Android smartphones. While the writer feature uses text-to-speech to review your writings, the reader feature converts written words into audio, and the scanner lets you scan photos and read them aloud.
Voice Dream Reader is completely accessible to everyone, including people with autism, dyslexia, and even blindness. It allows you to read material anywhere on your device, whether PDFs, Epubs, plain text, web pages, Microsoft Word, or PowerPoint. With over 200 voices and 30 languages, it gives you complete control over written documents. 
You can also select multiple voices and reading speeds for your materials so they resume where they left off whenever you open them. On the plus side, the app can be accessed offline without an internet connection.
3. Murf AI
The coolest feature about this program is that it has a voice for every creative, corporate, or entertainment creator. Murf AI is packed with quality life-like voices that make you want to listen all day long, as opposed to the robotic voices that plague the text-to-speech business.
It provides a memorable and smooth user experience because you do not require a prior understanding of AI to navigate the app. Murf studio lets your imagination go wild with fantastic features such as a selection of over 120 AI voices in 20 languages, upgrading voice-over sounds in terms of stressing keywords, deciding pitch, and even inserting pauses to keep your readers captivated. 
4. Natural Reader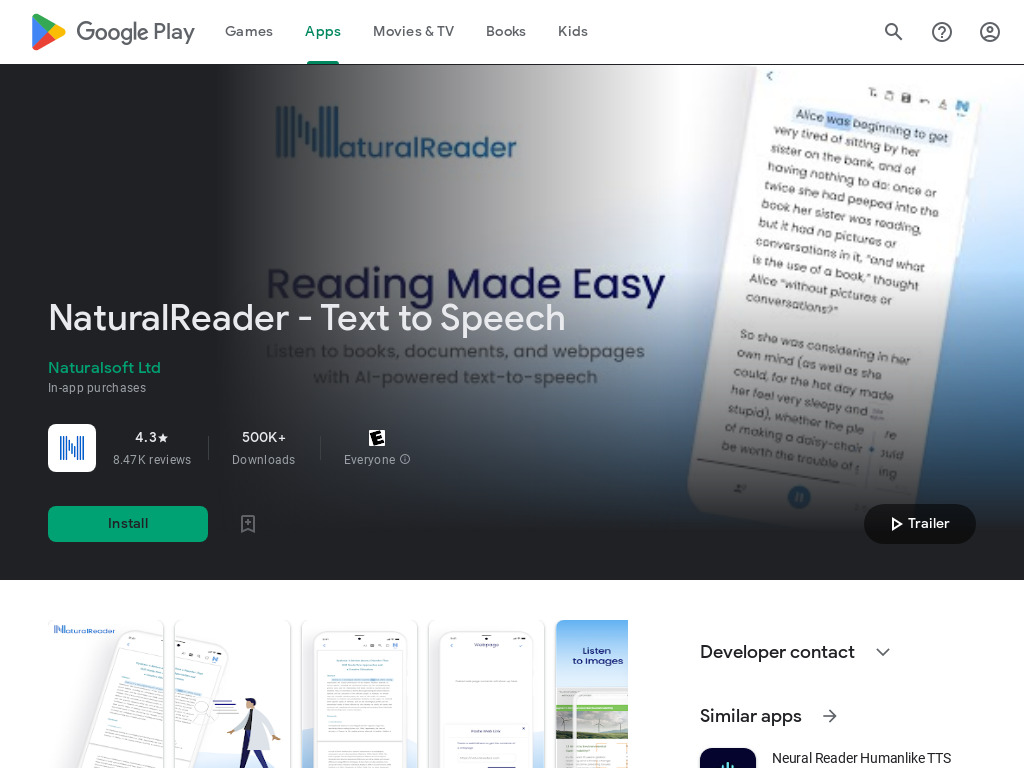 This cloud-based software is a reliable text-to-speech app for iOS and Android and a great gift to the dyslexic, blind, and those with other learning disabilities. It is probably, if not the best cloud-based text-to-speech app, allowing you to access and listen to your documents from cloud storage apps such as Dropbox, OneDrive, Google Drive, and email attachments.
Supporting over 20 languages and more than 100 natural voices, including 5 English dialects, Natural Reader converts any written material to audio, including PDFs, eBooks, Word documents, and webpages. It further gives an option of a chrome extension that allows you to listen to your emails, news, and Google Docs directly from your web page. 
Other features include Bookmark sections for easy access, adjustable reading margins, and  OCR, which reads images and scanned files aloud.
5. Pocket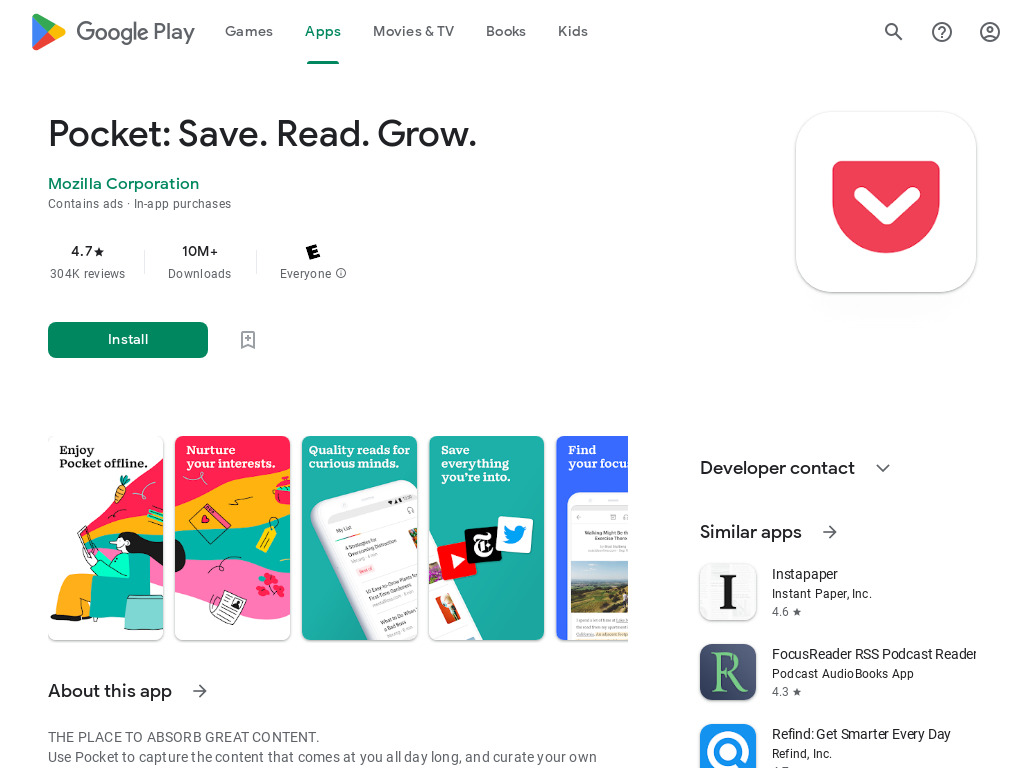 Pocket is a super convenient app that allows you to save articles to read later when you're offline. It's similar to putting stuff that might come in handy in a physical clothes pocket, except this time, you store articles you intend to read later on. 
It works on a variety of systems, and this cross-platform access is simple to use whether you're a tech whiz or not. From its user-friendly design and offline access to how it automatically organizes your saved links, Pocket provides a pleasant reading experience.
6. Narrator's Voice
Created by Escolha Tecnologia, Narrator's Voice does the task of a narrator by bringing your content to life on a personal level using expressive natural-sounding voices with a wide range of languages.
While this app can be used professionally, it is also incredibly fun and useful for entertainment purposes like creating Youtube and Tiktok videos. You can apply various effects to your voice like volume, compressor, distortion, and reverb.
To use, you have to say or type a message into your mobile phone or other digital devices, then select the language, voice, and special effects as desired. Easy peasy! 
7. Voice Aloud Reader
The Voice Aloud Reader is an Android favorite that reads text aloud, as the name implies. It is a user-friendly text-to-speech software that gives you so much flexibility over how and where to import texts from.
To provide a seamless user experience, users are given instructions on how to use the app after installing it. Among its many features are that it creates listening lists of multiple articles for uninterrupted listening one after the other, can automatically recognize the language of an article and uses an appropriate text-to-speech voice. It also has a sleep timer to stop speech after a certain time. 
Use Voice Aloud Reader to bring your articles, PDFs, emails, and online pages to life!
8. Speechify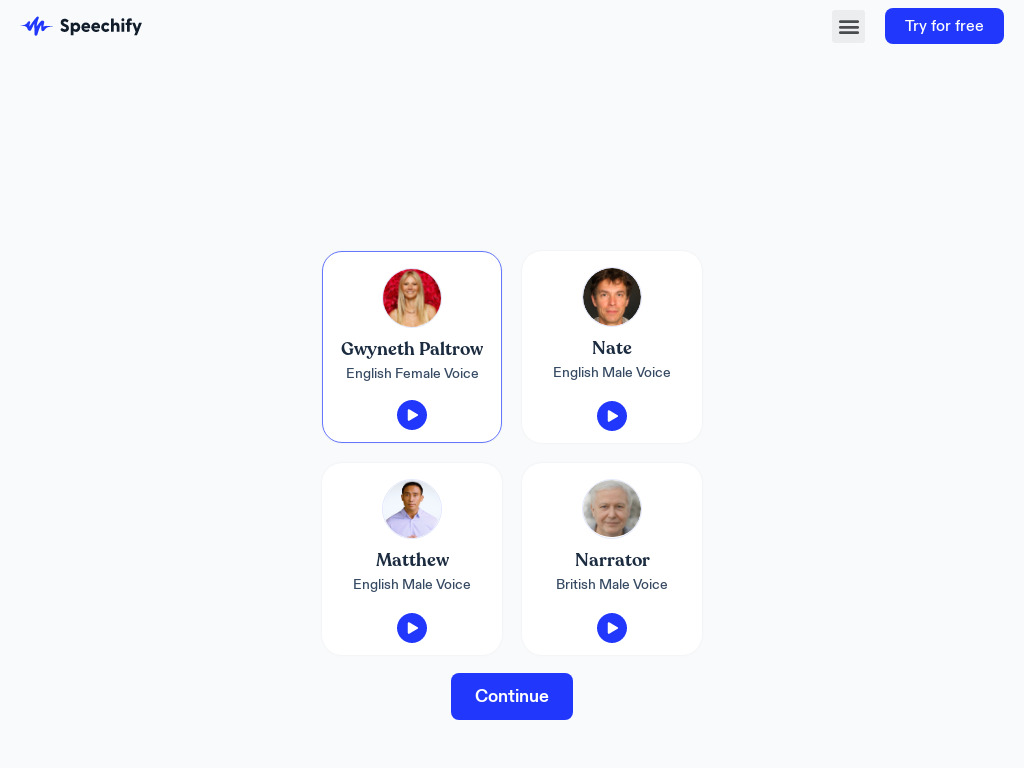 Try Speechify if you have trouble concentrating while reading or understanding the written word. Whether on a bus, walking, or doing chores, Speechify keeps you on track with your documents by converting the words into high-quality, super realistic audio. 
It is the best text-to-speech app for Chrome, iOS, Android, and Safari. It can read aloud almost anything from articles, PDFs, web pages, and even scanned images or documents. 
As long as it's text, it can be read.
Speechify stands out from the text-to-speech bandwagon thanks to many features that allow you to tailor your experience. Some of them are the high quality and variety of their voice samples, the customizable reading speed that can enhance your productivity, and an editing feature that allows you to alter your text directly from the app.
9. Text To Speech!
If you're an iOS user who struggles with multitasking while learning, this Text To Speech app is for you. With 95 different natural-sounding voices to choose from and 38 different languages and accents, this software makes you feel like an actual human is reading to you.
It reads text but has fascinating capabilities such as speaking while you type and even mixing speech into phone calls. The cool part about everything is that it requires no internet connection. 
10. Synthesys Studio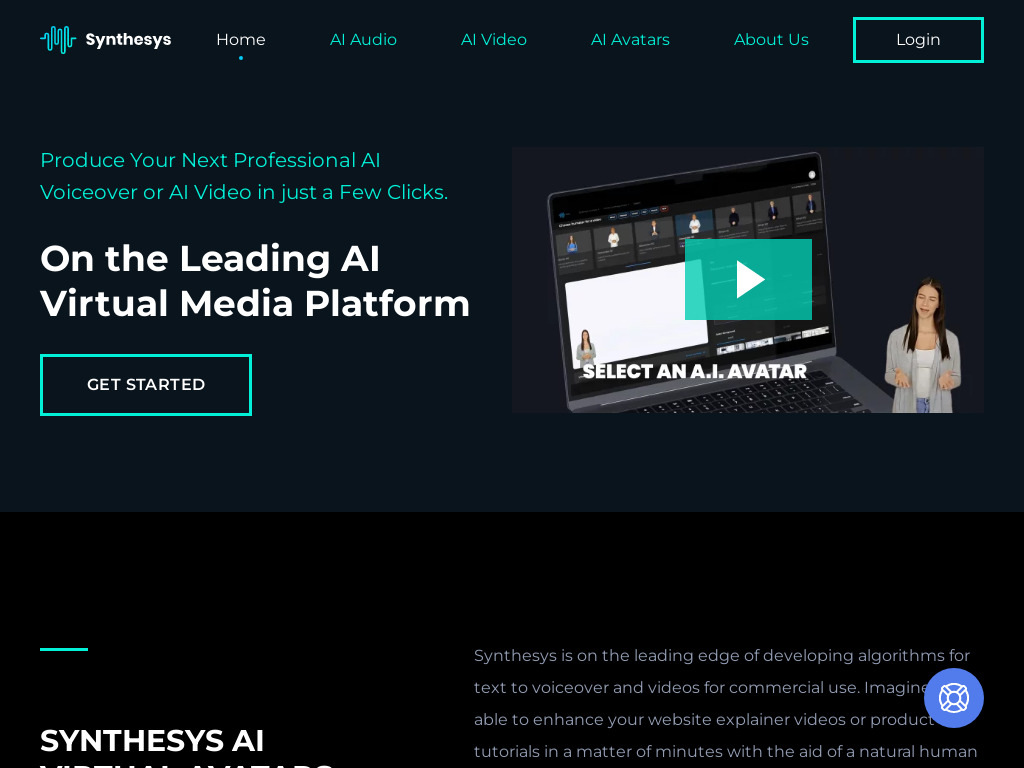 Synthesys, a cloud-based app, is one of the best text-to-speech apps that work on any operating system and serve multiple functions. Users can use the voiceovers for audiobooks, sales videos, tutorials, animations, social media advertisements, podcasts, trailers, storytelling, and TV commercials.
The text-to-speech tool from Synthesys enables you to create high-quality audiovisual material without having any technological skills. The company's AI-based virtual avatars give your standard text realistic voiceovers. Using their lip-synching technology, you can also produce high-resolution videos.
The Bottom Line
Aside from the fact that we remember information better when we hear it rather than read it, everything is a lot easier when you don't have to stare at a screen for hours or minutes if you're lucky.
Text-to-speech apps are undoubtedly one of the top assistive technology tools for increasing productivity as they allow you to do much more at once while you listen on the go. 
The great part is that there are so many apps for you to choose from depending on what you're using it for, but whatever it is, all of them are certain to boost your productivity and relieve a huge load of stress off your chest – and eyes.