Last Updated on September 6, 2022
Traveling is undeniably one of the most fulfilling human experiences. Whether it's done for business or leisure, the experience is as thrill-inspiring as it is therapeutic.

But that's not to mean that all trips and vacations always go as planned. In fact, the case is quite the opposite, especially if you're exploring a foreign destination for the first time. There are always challenges to grapple with, ranging from language barriers to disagreeable foods, and logistical nightmares, to mention but a few.
We've prepared a list of simple yet effective travel hacks to ensure that your next trip is as comfortable, affordable, and safe as it can possibly get.
Comfort Travel Hacks
• Get Global Entry for additional perks and hassle-free movement through customs.
• When traveling on a cab, van, public bus, or RV, always take a seat that's next to the driver. The front seat guarantees unhindered views.
• Take a seat near the windows for unobstructed views and fresh air.
• Tag your luggage with your name and phone number, in case you lose it.
• Mark your baggage as fragile. That will ensure it's handled with care and gets a prime spot on a plane, bus, or train.
• Always have a pen and paper in case you need to sketch something, such as a map to your hotel.
• For emergency phone charging, consider using the television at the airport, in your hotel room, or at the local coffee shop.
• Use a prepaid SIM card for unlimited roaming.
• Predict the sunset and be back at your hotel in time.
Dining Travel Hacks
• If you're eating outside of your hotel, only do so in places that are heavily frequented by the locals.
• If you're eating outdoors, consider street cookers as you can easily tell how clean the place is.
• Consider dining in Western chain restaurants like Kentucky as they tend to have healthy foods and clean toilets.
• Avoid exotic foods as your stomach will likely find them disagreeable.
• Avoid eating meat unless you can vouch for its source and safety.
• Dine at restaurants with smaller menus, or those that deal in specialty dishes.
• Carry a small bag of nuts in case you need emergency food.
Money & Expenditure Travel Hacks
• Always have small cash for tipping. Keep it in loose change.
• If you must buy souvenirs, such as curios and ethnic relics, do so at open-air markets.
• Consider paying with credit cards instead of hard cash. It saves you time.
• Withdraw money from local ATMs and avoid paying for stuff using your native currency.
• If converting your money into local currency, do so at the airport, bank, or at an official foreign exchange bureau. Avoid middlemen at all costs.
• Use a currency converter app to avoid getting ripped off.
Packing Travel Hacks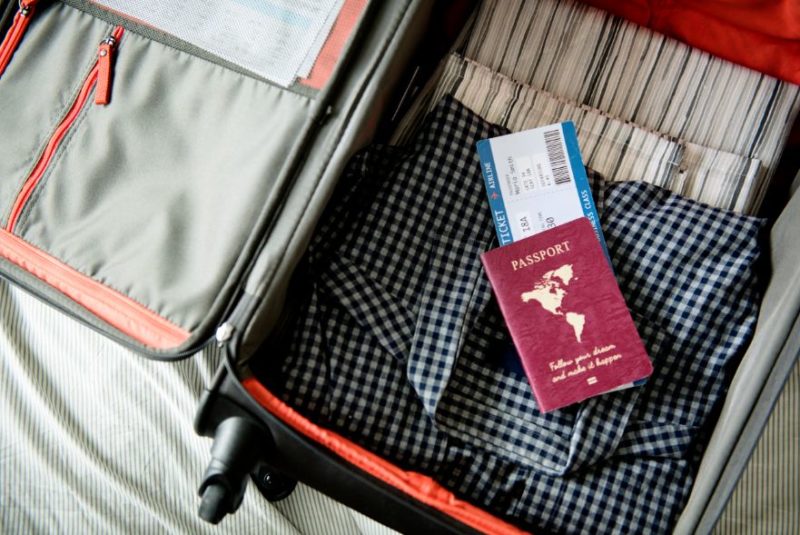 • Always practice advance packing. The earlier you begin, the better for you.
• Pack light and consider buying clothes when you get to your travel destination.
• Pack clothes depending on the weather and intention of your travel. For instance, if you're going on game drives in Africa, you may need dirt-colored clothes. Such clothes will mask all the dust on the African plains while ensuring that you don't scare the animals into hiding.
• If you can, carry your own bedding (except for a mattress). Some hotels are infested with bedbugs.
• Carry a DSLR camera or a Smartphone with a powerful camera for an unlimited photography experience.
• If you're traveling with a camera, don't forget accessories like extra memory cards, memory card reader, lens and sensor cleaner, external hard drive, etc.
• Put all your electronic items (chargers, USB cables, SD cards, power banks, spare batteries, etc.) in a small bag, preferably in a travel electronic organizer.
• Carry a sleep mask and earplugs as these will help you to enjoy your sleep during long-haul flights or road trips.
• Carry sunscreen and wear it all the time to keep conditions like skin cancer at bay.
• Always carry spare passport photos. You may need them when applying for a visa or if your current passport expires.
• Compartmentalize your suitcase for enhanced access to your stuff.
• Pack a small first aid kit.
• Do not forget your meds, including antihistamines, antimalarials, antidiarrheals, mild laxatives, sleep aids, and any prescription drugs.
Partying Travel Hacks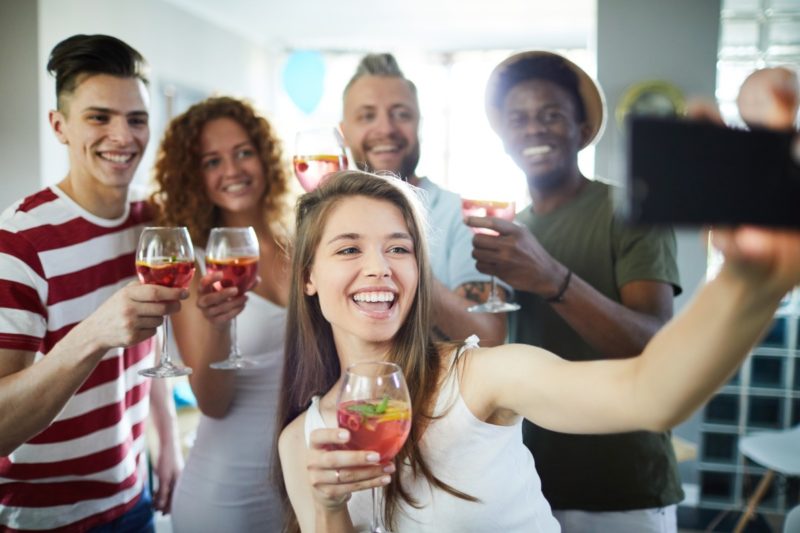 • Avoid drinking too much if you're planning to go on a long road trip.
• Stay away from beach parties unless you're invited.
• Consider drinking at city bars that are popularly reveled by foreigners.
• Don't bring a hooker to your hotel room as that could endanger your safety. Plus, it may be against your hotel policy.
Personal Safety Travel Hacks
• Never display your valuables in public, including your camera, cellphone, jewelry, or wallet.
• Keep important documents and personal stuff in your daypack. Those include your passport, loose cash, credit cards, laptop, camera, etc.
• Always have small cash in your pocket in case you're mugged. Keep it within reach, as it will prevent your muggers from hurting you further or making away with your other valuables.
• When asking for directions, try to have a map in case of language barrier.
• Always ask for directions from uniformed police, security guards, construction workers, etc. Avoid asking for directions from the average guy on the street unless you have to.
• Hire cars from reputable local car hire companies.
• Take a rain check on random invitations, including overt attempts at flirtations.
• Avoid connecting to unsecured public Wi-Fi as your sensitive data may be stolen.
• If you must access an unsecured public Wi-Fi, do so using a Virtual Private Network (VPN).
• Trust your gut, it will never fail you.
Proactive Travel Hacks
• Notify your friends and family members of your intention to travel.
• Before departure, ensure that you leave your home in order. Mow the lawn, do the dishes, clean the house, pay the bills, etc.
• Before departure, scan and upload your passport, ID, and other crucial travel documents to your own email.
• Always research on common local scams prior to your departure, particularly those targeted at unsuspecting tourists.
• Make a checklist of things to do, people to meet, and places to visit during your vacation.
• Arrange for a comprehensive travel insurance plan in case of sickness or evacuation.
• Try to learn common pleasantries in the languages that are predominantly spoken in the country you're traveling to.
• Notify your bank and credit card company that you'll be traveling to avoid your transactions getting flagged for 'suspicious activity.'
General Travel Hacks
• If you can, arrive in the morning and spend the first day familiarizing yourself with the surroundings.
• If you're in a country where your native language isn't generally spoken, consider striking conversations with teens and tweens in sunglasses. They're most likely to be multilingual.
• Be friendly to everyone, smile a lot, but stay focused and aware of your surroundings at all times.
• Try to make friends with your compatriots if you can find them.
• Act like the locals to avoid drawing undue attention to yourself.
• Make more friends with the locals using social media networking sites.
• When picking up a conversation in a public place, such as the street or state park, consider a person of the same sex, particularly if you're a man.
• Spare a coin for the homeless.
• Keep the environment clean. Avoid littering the streets. Also, buy water and drinks that are sold in recyclable or biodegradable bottles.
• Remember to follow your workout routine if you don't already have one.
• Maintain touch with your friends and family back home.
• Keep a journal.
• Expect everything to go wrong. But when they do, don't lose your cool.
Wrap Up
Having a hassle-free traveling experience is not a walk in the park. But it's not a difficult feat to achieve either. Feel free to implement the tips we've highlighted here and your next vacation may just be the best trip of your life.