A yoga mat is a crucial accessory that should always feature in a traveler's packing list, especially if the traveler is a savvy yogist. When traveling to regions where yoga isn't predominantly practiced, you may have a difficult time finding a gym or studio that offers a yoga mat. Also, it's worth noting that most gyms and studios provide yoga mats for public use.
Unfortunately, you can never vouch for the safety of public yoga mats, which underscores the importance of carrying your own yoga mat. As you may expect, there are a lot of factors that go into choosing the right yoga mat for travelers.
This post shall highlight the top considerations when buying a travel yoga mat, as well as recommend some of the top yoga mats for travelers.
How to Choose a Travel Yoga Mat
The following are the top features to look for in an ideal yoga mat for travelers.
1. Material and Durability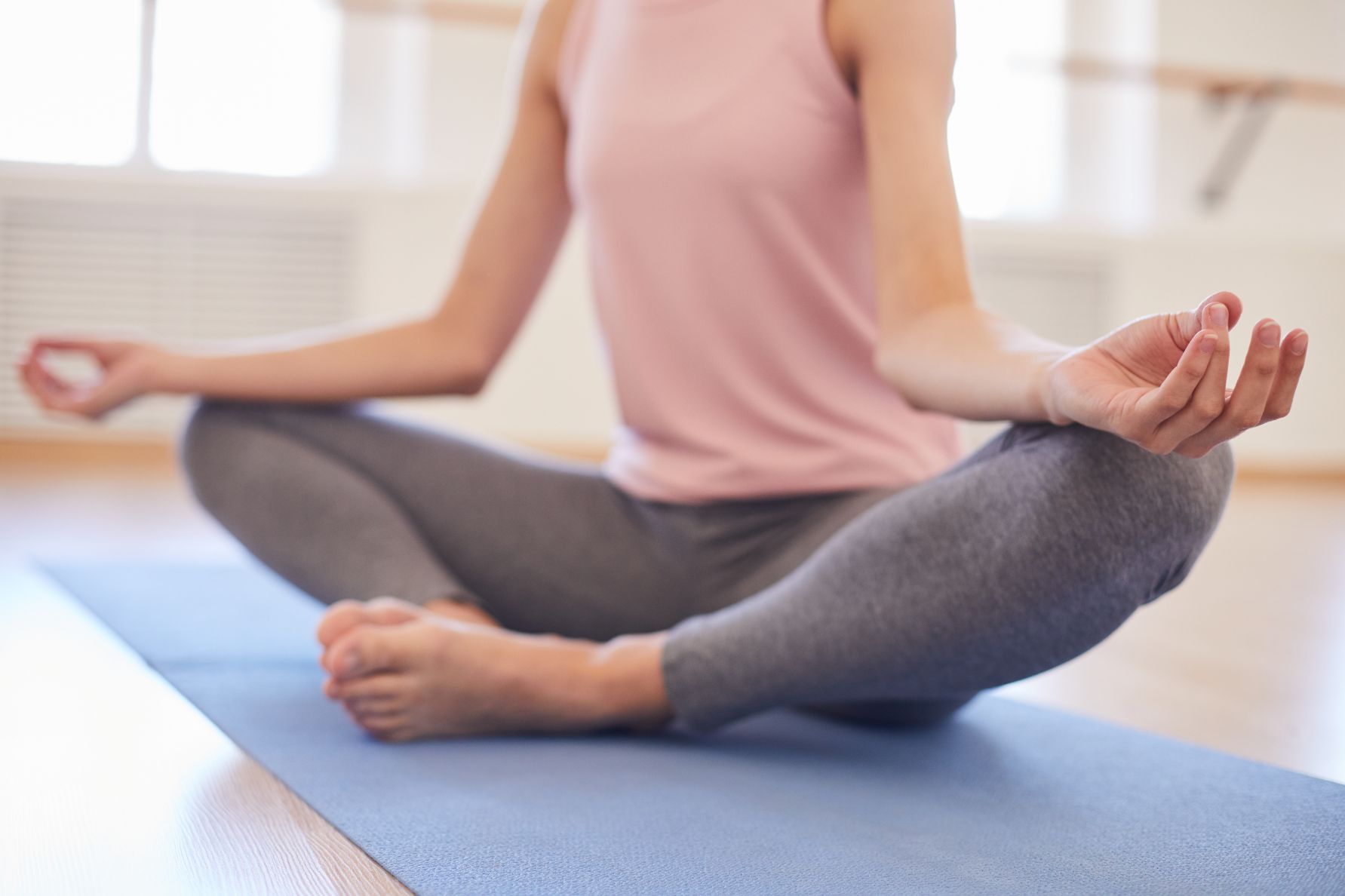 A yoga mat isn't something you'll keep buying each time you want to go on a vacation. Therefore, insist on a mat that's made of a material that guarantees maximum durability. Yoga mats are categorized into different classes depending on the kind of material they're made of.
i. PVC yoga mats are plastic-based and are known for their high durability. These yoga mats are also incredibly easy to clean and provide a perfect floor grip. Plus, they're latex-free and are hence ideal for travelers with latex allergies.
On the flip side, plastic-based yoga mats are non-absorbent, which means they easily soak up in sweat and become slippery. And being non-biodegradable, PVCs are not so ecofriendly. Plastics are also generally discouraged for their carcinogenic properties.
ii. Thermoplastic elastomers, also known as TPEs, are a yoga mat material that blends plastic with rubber polymers. In terms of eco-friendliness and floor grip, TPE mats are considerably better than PVC.
However, TPE mats are less durable compared to plastic-based yoga mats.
iii. Lastly, we have eco mats, which are made of different natural materials, such as organic cotton, jute, and natural rubber.
Eco travel yoga mats are the best choice in terms of style, texture, and environmental sustainability.
However, they're the least durable and provide minimum traction compared to other popular travel yoga mats.
2. Weight and Packability
Yoga mats differ in weight and thickness, and these two aspects determine their overall packability. In terms of weight, travel yoga mats can range from as light as 2 pounds to as heavy as 10 pounds.
You want a yoga mat that will not add extra baggage to your travel luggage. At the same time, the mat should be thick enough to offer maximum comfort while avoiding rips. Therefore, buy a mat that's close enough to the ideal thickness for travel yoga mats, which is roughly 0.12 inches. Alternatively, you can simply let your airline's carry-on luggage specifications guide you.
Another element that affects packability is how foldable the mat is. Regardless of its size, a travel yoga mat should be foldable enough to fit your standard carry-on bag.
3. Style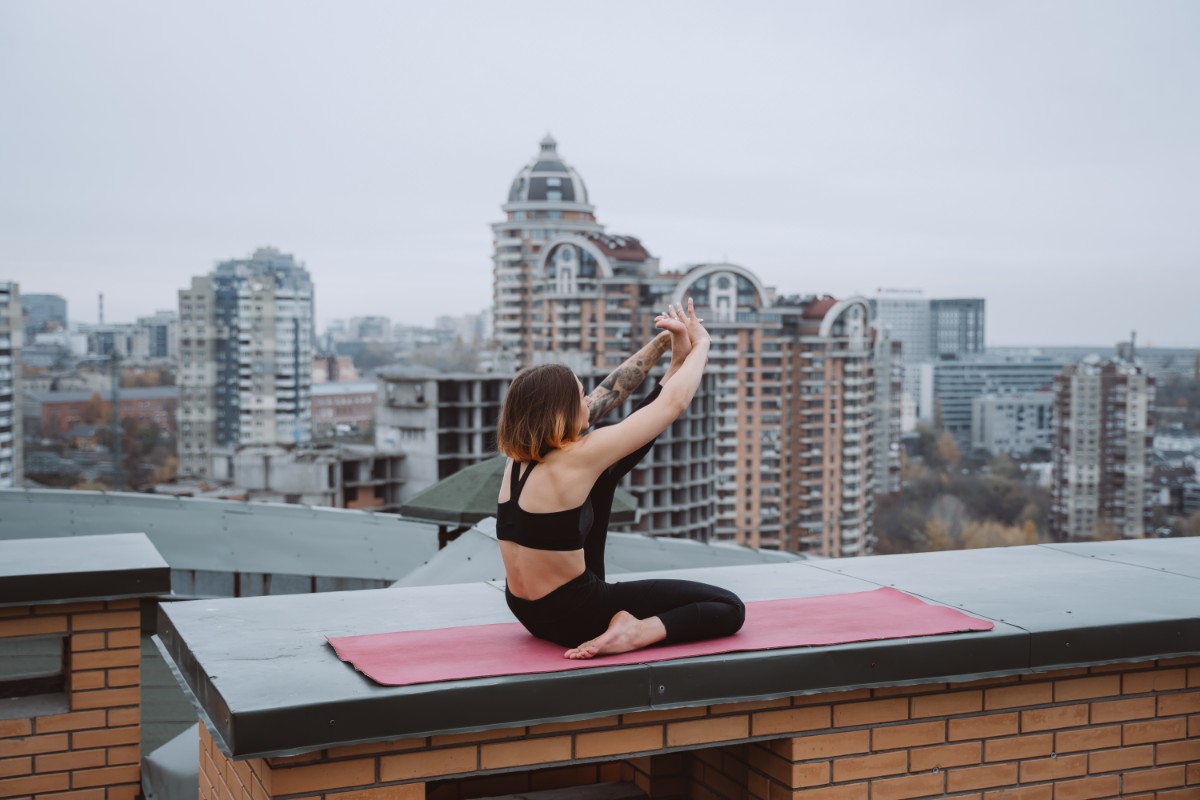 Though often forgotten, the style of a travel yoga mat is one factor worth considering when shopping for these products. For instance, you might want to choose a color that matches the specific chakra that you're working on. But if you're unsure of the style or color to go for, then keep it plain and simple.
8 Best Travel Yoga Mats
1. Manduka eKO Superlite Travel Mat
Pros
• Made of ecofriendly material
• Incredibly lightweight
Cons
• Some users consider the mat too thin
• Repugnant rubber smell
Product Description
Manduka needs no introduction as far as yoga mat suppliers are concerned. The travel yoga mat is lightweight and folds easily, making it easy to stash in your carry-on bag. Manduka travel yoga mat is also grippy and smooth, so it doesn't exert undue pressure on your knees.
The fact that Manduka yoga mats are made of natural tree rubber makes them stylish, non-toxic, and environmentally friendly.
2. Jade Voyager Fold-Up Yoga Mat
Pros
• Eco-friendly material
• Excellent grip
Cons
• Relatively expensive
Product Description
Like Manduka, Jade also uses natural rubber in their travel yoga mats. That means more environmental conservation and less PVC toxicity. In fact, Jade is such an environmentally-conscious company that for every mat you purchase, the company plants a tree.
Jade Voyager mats are also famous for their lightweight. You can fold them into a nice, compact package and pack them along with your clothes in your backpack or suitcase.
3. Yoga Design Lab
Pros
• Extra cushioning for enhanced softness
• Absorbs maximum sweat for extended yoga time
Cons
• Requires more frequent washing due to built-in towel
Product Description
Yoga Design Lab is another stylish, lightweight, and foldable travel yoga mat that's worth your money. This mat is available in its own carry strap, which enhances its overall portability.
Yoga Design Lab travel yoga mat is made from a highly absorbent suede microfiber that features the durability of plastic and the grippiness of natural rubber. The 1 mm cushioning protects your back, knees, and spine while practicing on rough floors.
4. Liforme Travel Yoga Mat
Pros
• Lightweight and portable design
• Eco-friendly material
• Excellent cushioning
Cons
• Has a slight odor
• The size may be too large for some users
Product Description
If you're looking for a travel yoga mat that's larger and thicker than most yoga mats, then Liforme is the mat for you. Liforme is made from biodegradable materials that are not only friendly to the environment but also easy on your skin.
A revolutionary GripForMe material gives the product its matchless grip while the improved thickness allows you to practice on rough floors without exerting undue pressure on your knees and joints.
5. Toplus Travel Yoga Mat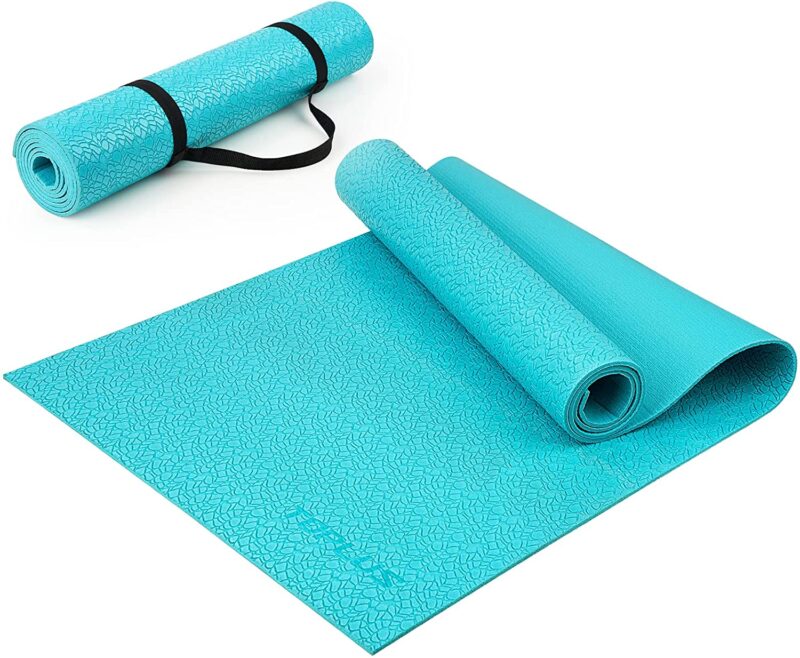 Pros
• Wear- and tear-resistant
• 1-year warranty
• 12 design options
Cons
• Difficult to clean
• A bit expensive
Product Description
Toplus Travel Yoga Mat comes in a sticky, non-slip texture that offers maximum traction, allowing you to freely use it on different kinds of floors, from wooden to cement, and even tiled surfaces. With a thickness of 6 mm, you'll never worry about joint discomfort.
Like most high-end travel yoga mats, Toplus is PVC-free, so it's easy on the environment. The mat comes with a double layer, which maximizes its durability while enhancing its comfort.
6. The Gaiam Foldable Travel Yoga Mat
Pros
• Compact design and super lightweight
• Numerous design options
• Sticky texture reduces slippage
• Lifetime guarantee
Cons
• Vinyl odor
• Must be kept out of direct sunlight
Product Description
This travel yoga mat is made of PVC, but don't let that dampen your spirits, as the PVC is free from DEHP, BBP, DBP, DIDP, DINP, and DNOP phthalates. The mat folds into a sleek 10 inch by 12-inch rectangle, making it easy to carry in your standard backpack.
A sticky texture offers incredible traction while the mat is lightweight enough to carry wherever you go, including the beach. Gaiam comes in numerous design options and for your peace of mind, the manufacturer offers a lifetime guarantee.
7. Hugger Mugger Tapas Travel Yoga Mat
Pros
• Durable but inexpensive
• Latex-free
• Foldable and lightweight
Cons
• Lacks cushioning
• Too thin
Product Description
Hugger Mugger Tapas Travel Yoga Mat comes with a sticky and grippy texture, and is designed with environmental resin. That makes it the go-to yoga mat for travelers with latex allergies.
The material, besides being hypoallergenic, is also durable and easy to maintain. To wash, all you require is warm water and dish-soap solution. And like most travel yoga mats, Hugger Mugger can be folded to fit into most carry-on bags.
8. Khataland YoFoMat
Pros
• Comes with a carry case
• Soft and lightweight
• Made of eco-friendly material
Cons
• A bit bulky
• Folding lines may be distracting
Product Description
Khataland is made with 100% plush microfiber for a balance of strength, durability, and comfort. The microfiber material makes this travel yoga mat non-slip and exceptionally absorbent.
Another outstanding feature of the Khataland YoFoMat is its thickness, which adds a touch of luxury to your travel experience. But in spite of its density, Khataland YoFoMat is reasonably lightweight. The presence of folding lines makes this travel yoga mat remarkably easy to fold and pack.
Final Word
A travel yoga mat is like a one-off investment. Therefore, you want to get it right the first time. Feel free to implement some of the travel yoga mat buying tips that we've highlighted here. Better yet, you can sample from the 8 product recommendations to find a mat that suits your needs and style.