Last Updated on March 30, 2023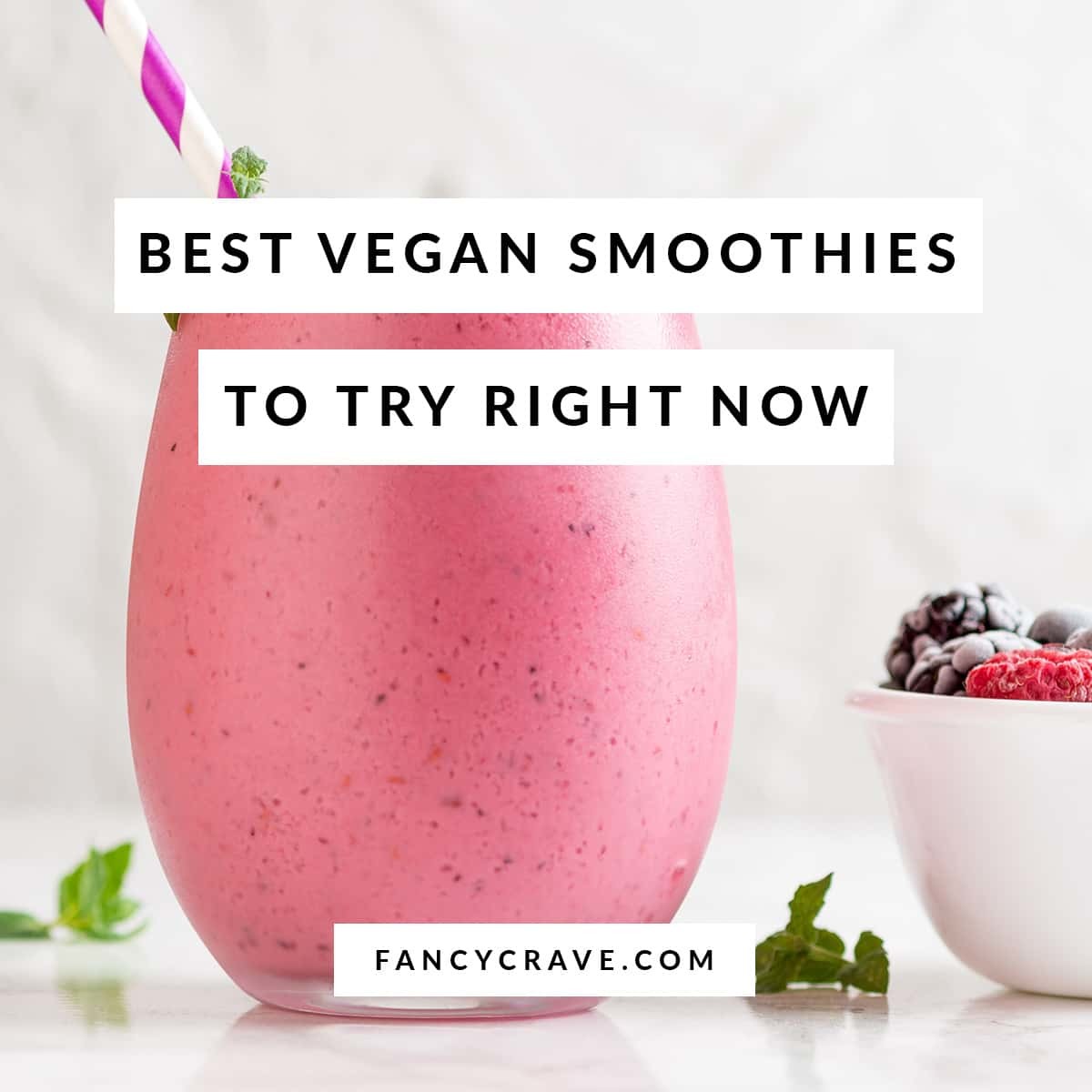 Vegan smoothies can offer healthy doses of super-nutrition any time of day and are easy to make. There are thousands of recipes out there, and most of them are pretty good is you're a smoothie enthusiast. Whether you're vegan or not, this stuff tastes great, is good for your body and all the selections below take less than 5 minutes to prepare.
Based on reviews of all the top vegan recipe websites, books and blogs, here are the 4 most beloved vegan smoothies you can make right now, provided you have the ingredients on hand. If not, run out to the store, buy what you need and get blending.
Very Berry Oatmilk Supercharger
This thing tastes like a fruit-flavored milkshake and might be the healthiest thing you eat this month. Simply load your blending with the following:
Two cups of

oatly milk

, preferably coconut flavored
One-half cup of blueberries
One-half cup of strawberries
One-quarter cup of blackberries
One-quarter cup of raspberries
One teaspoon of sweetener of your choice
About 4 medium-sized ice cubes
A dash of cinnamon
Blend on high for about 30 seconds and enjoy your smooth reward.
The "CBC" Vegan Rush
CBC stands for the key ingredients, cardamom, chia and berry. This is a stiff drink if ever there was one. There's no alcohol, of course, but it really is stiff, thick and very sweet. It's a quick work of art but you do need to remember to let the chia seeds soak in the almond milk for about a half-hour before beginning your ice-cold masterpiece. Here are the ingredients:
One and a half cups almond milk
Three tablespoons chia seeds
One cup frozen raspberries
One-half cup frozen strawberries
One teaspoon ground cardamom
A few ice cubes
Toss everything into a blender and puree. If you're wondering what makes the magic, it's the chia seeds that add the amazing thickness and the cardamom that delivers a unique kind of sweetness.
The Big Mean Green Health Bomb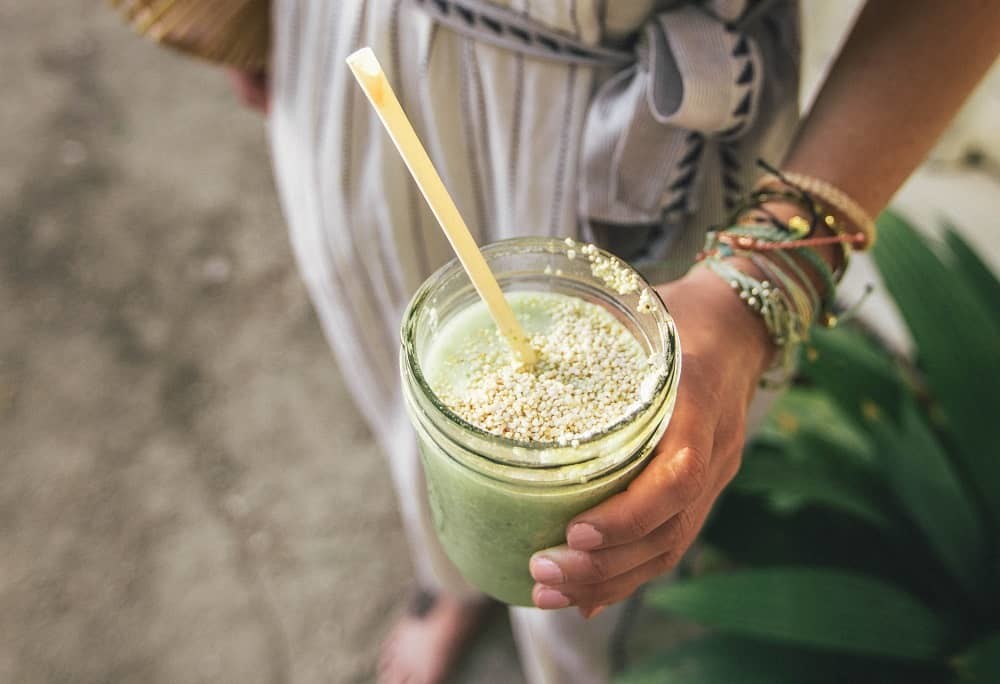 If green is your favorite color, then you're in for a double treat with this concoction. What could be healthier than a combination of avocado, spinach, cucumber and almond milk? Not much, right? Well, this stuff might look like slime when it's ready but it tastes like a million bucks. The ingredients are few and delicious:
One-half cup almond milk
Two large handfuls of baby spinach
One-half of a small cucumber
One-half of an avocado
The juice of just one lemon
A handful of ice cubes
From there all you have to do is place everything into your blender. Blend. Drink. Repeat.
"BALM" to the Rescue
BALM is short for a vegan smoothie that is taking West Coast juice bars by storm. It's popular in Japan, too. What is BALM? It means blueberry, avocado, lime and matcha. Matcha is the super-food tea powder that has been popular in Japan for more than 1,200 years. It packs a wallop of anti-oxidant nutrition, taste and a noticeable amount of caffeine. Assemble the following:
One cup of almond milk or coconut milk beverage
One cup of frozen blueberries
One-half of an avocado
The juice of one fresh lime
One-half teaspoon of maple syrup
One teaspoon of matcha tea powder
Now you can blend it all together and drink it up.