Anyone can become a video marketer, and it doesn't matter if you're not a video expert, graphic designer or anything. There are many ways to create videos to share on social media.

When we talk about digital marketing, we embrace numerous areas such as SEO, Social, Lead Generation, DEM, Content, etc., and lately, the most popular content is video.

It is estimated that in 2019, up to 80 percent of all Internet traffic will come from videos. Video has always been a popular content format, and in recent years it has exploded on social media.

People are constantly live, capture the moment, create stories, make both short and long videos, and publish them online. In this article, I share with you some easy-to-use tools to help you create compelling and engaging video content to meet your needs.


Best Video Editing Apps To Create Engaging Content Online
Invideo is an intuitive online video editor for content creators. The software comes with everything from filters, templates, stickers, tools, and more. Don't have your  own media? Don't worry! Invideo offers a massive library of stunning stock footage and music. Within minutes you can start creating a professional and eye catching video for your brand.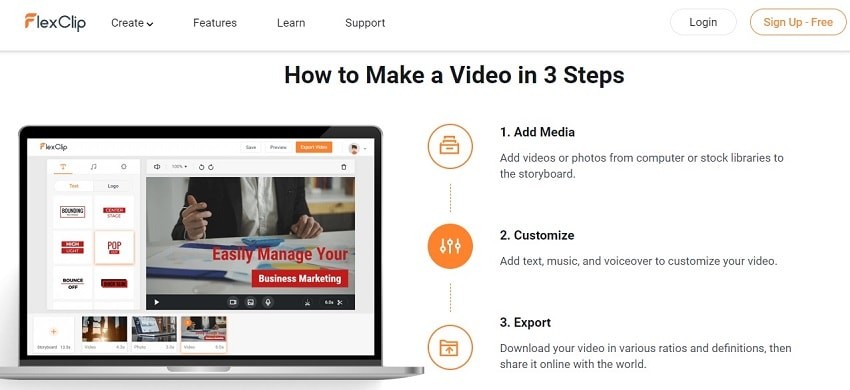 FlexClip is an easy and free to use video maker that works directly on your Chrome browser, no download and installation required. It offers over one million royalty-free stock choices in the library. You can search and add for using in your video project for free.
The interface of FlexClip is super intuitive and clear. Once you come to it, you only need a free registration to start. Then you can start from scratch or from the pre-built video templates.
Wave.video is an extremely easy to use video editor. It comes with a vast library of over 200 million clips but also with the ability to upload and use your video content.

One of the most interesting parts of Wave.video is that you can easily create the same video for any format, at once: horizontal, square, for Instagram Story, for the Facebook cover and more.
Animoto is a video editor that can be used to create photo and video presentations for communication and entertainment. Once you've chosen the template, you can add more blocks to your video, upload your visual content (photos and videos) and easily customize each video screen.

You can also apply filters to your videos to change the look (just like you would on Snapchat or Instagram), as well as add music.
Biteable is another great option for creating videos to share on social media. As same with the other tools, you can start from scratch, and also there are many themes and templates that you can use as a starting point.
It is a freemium application to create slideshows directly online or to edit videos with effect animations.

Once you have chosen a model, it is very simple to customize it: you can change the text from each scene, the character, and the timing. After adding and editing all the scenes, the next step is to change the colors, add music from the audio library, and finally, the last step is to publish the video.
Lumen5 is an app based on Artificial Intelligence for creating videos. This service is accessible directly online through a free registration.
The operation of the platform is particularly simple and requires few steps. The goal is to provide a tool that maximizes content engagement through sharing videos on social media.

It doesn't matter if you are not a video expert, a graphic designer or something else, if you want to create videos to share on social networks, now there are a myriad of tools that allow you to create and edit content easily, even without any experience.
Anyone can become a video marketer. Take these tools as a reference and start creating.