Tasks that used to take two or five gadgets can now be done with just our smartphones. From taking calls, playing games, to storing files, watching movies, and listening to music, almost everything is now at the palms of our hands.
Thanks to mobile apps, our lives have become better and easier. Most of what we need come pre-downloaded on our phones, like the voice recorder. But depending on the occasion, you may need something better. Here's where free audio recording apps come handy.
Why use voice recording apps?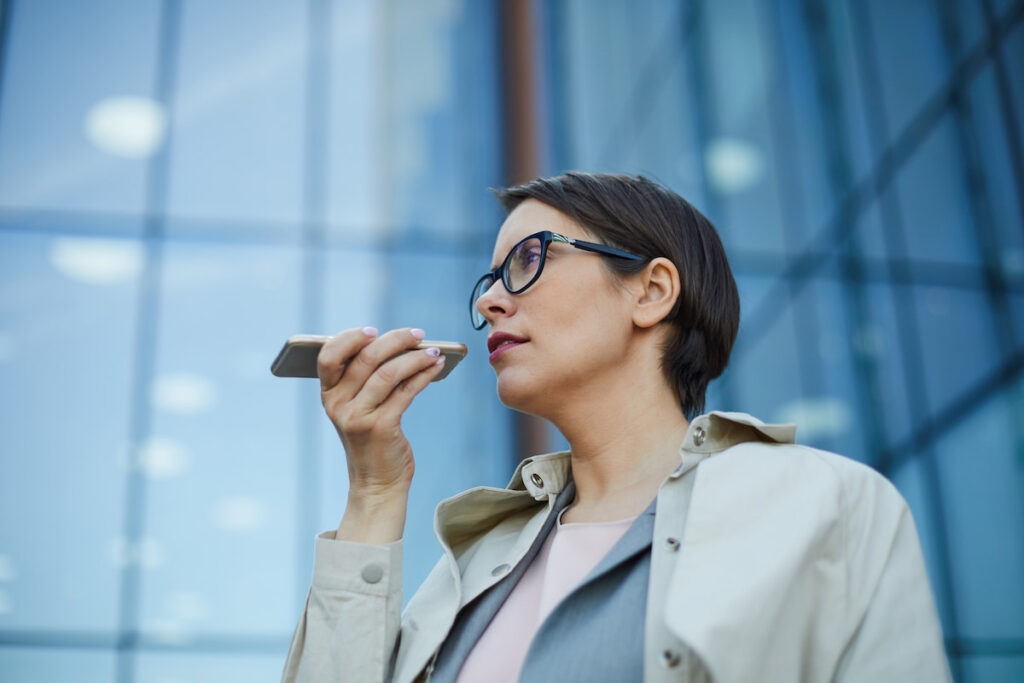 There are many reasons for installing a separate app for voice recording. This isn't just essential for journalists or musicians (though they are the main users).
Students may want it for recording lessons or for projects. Private detectives and negotiators will benefit from recording interviews, calls, and their surroundings. Podcasters and vloggers can definitely benefit from a good voice recording app for when inspiration strikes.
Some people simply prefer audio notes, such as for grocery lists or event reminders. It keeps them on their toes. Paranoid about forgetting something important? Download a free audio recorder and never miss a thing again!
Here are the best ones of the bunch.
Best Free Audio Recording Apps
Simple and reliable, it's got the basics for quick and stress-free recording, playback, management, and sharing of audio files. After downloading, just tap on the blue mic on the screen and your recording will begin immediately. This is available for iOS and Android devices.
The free version includes the ability to choose file types (.wav or mp3) and shareability (i.e. sent to email). Upgrade to their Pro version to remove ads and get access to more features (i.e. Bluetooth microphone support).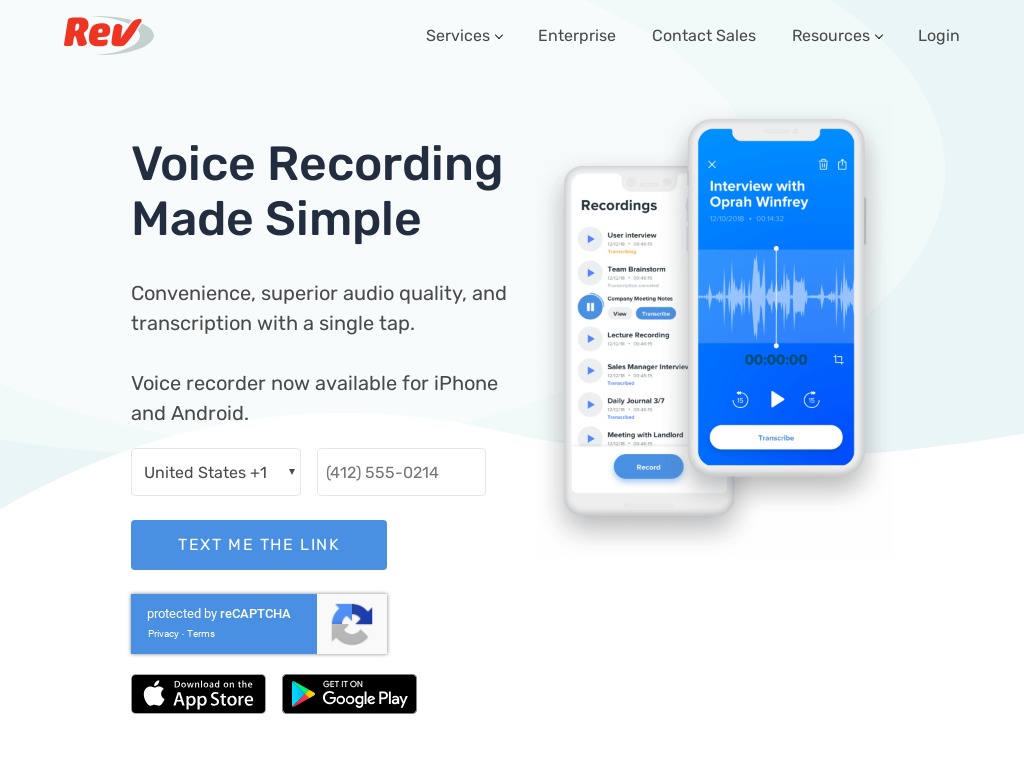 Available at the Apple App Store and Google Play, this is a gem for offering additional services on top of voice recording capabilities. For reasonable fees, you can also receive help for transcription, rough draft, captions, and foreign subtitles. The standard recording is free forever, of course.
Perhaps one of the best out there when it comes to crystal clear audio playback and continuous recording even after your phone has gone to sleep mode, it's a wonderful app to have with you.
This is an awesome app for those who need playback speed control and lossless file. 'Lossless' in audio refers to a smaller file size without compromising sound quality. This is good news if you're concerned about your storage, or if you're planning to later burn your recordings in a disc.
The free version allows you to record in a variety of formats (i.e. MP3, WAV, OGG, FLAC, M4A, AMR), as well as upload those files to your preferred storage (i.e. Google Drive, Dropbox, OneDrive, etc.).
Other features include adding notes during or after a recording; audio conversion, dedicated pause button; increase/decrease volume; and sample and bit rate options. Do note that a couple of these features may not be available in the free version, unless you upgrade.
This is recommended for musicians or for future creative music producers. This isn't for recording class lectures or seminars. But if you love music and want to produce your own songs, then this is the app for you.
Their services consist of: the ability to combine sounds and loops, recording melodies and vocals, and customization via user-friendly drag-and-drop functions. They have direct integration with major social media platforms, like Facebook, as well as SoundCloud.
Dolby has long had a great reputation for crisp, clear, high-quality audio. Dolby Digital for instance, provided the sounds for movies in theatres. Today, they offer all kinds of services for many industries, such as TV and radio broadcasts, digital video streaming, DVDs, Blu-ray discs, and game consoles.
So you can bet that their voice recorder app would be just as reliable. While it's suggested for musicians, it works well for daily voice memos, too. Enjoy automatic noise reduction and stereo widening for truly deep and optimized sounds.
Available for iOS and Android gadgets, this app prides itself as a professional voice recorder. Record in standard AAC/MP4/M4A format with unlimited length and surprisingly crisp quality. Easy to use, flexible, and handy, it records flawlessly with little to no glitches. You can convert your recordings as well into supported formats.
A powerful tool for business or academics, Otter can record from your smartphone or desktop. What makes this app stand out is its Zoom integration capability. There's also a free version so you can see how you like it before committing to any of their reasonably-priced plans. Download it at the Apple App Store or Google Play.
This Android dictaphone and editor can help you record, play, edit, share, and even convert audio. With a lot of features – including automatic gain control, skip silences, loop on playing selection, music speed changer, extract sound stream from video, convert dictation – and a free version, this is an amazing app for musicians, students, and busy bees.
Available for Android devices, this voice recording app has been trusted by millions of users since 2012. Free, user-friendly, and can record high-quality sounds in a pinch.
Shorten your recordings with the ability to skip silences. Playback to listen. Manage all your recordings in one place. Then share quickly and easily through your preferred channels (e.g. email, Drive, Viber, SoundCloud, Messenger, Dropbox, etc.).
This app has FREE and Premium versions. The free one should suffice for most of your recording needs though. A few of its notable features include: faster sharing and transfer via WiFi support; optimum recording through recording settings; ability to select which mic to use; and widget support.
The Pro version on the other hand, offers: auto upload to Google Drive or Dropbox, clip management, and ability to customize bit rate up to 320 kbps. Use it for almost anything – from band practices, concerts, group discussions, to personal reminders.
Looking for something super simple it just records and saves? Well, this is it. This online software is for desktop or browsers on your mobile (there doesn't seem to be any downloadable app).
Just open the link, click on the red mic, and record. Download and store on your device or elsewhere. There are no editing options. If you find other apps complicated, you'll find this one refreshing. It's recommended for young students or non-tech savvy individuals.
It's an app that works on desktop, as well as on the iPhone, iPad, iPod, and most Android phones. You can access it on your device with a regular browser, too. It's great for students and educators because it's FREE to use and there's no signup required.
You also have the option to save the recording on their server and get a link that you can send via email or post on the Web. Recordings are stored for up to three months since last playback. Record as many times as you like and share with your friends!
Is music your hobby? This website is perfect for turning that passion into something bigger. With a FREE signup and monthly option, this is recommended for students, hobbyists, and amateurs.
The FREE account includes up to 10 solo projects, 1 LIVE collab, access to more than 700 loops and samples, plus virtual instruments, and the ability to export your audio (MP3) file.
Which of these audio recorders are you already using?