I've rounded up the top free web design tools that will make your website cool. 
The reality is that whether you want to promote your e-commerce you need a decent website. That's why you can use these tools to create a stunning website design or improve an existing one.
Canva
If you're creating graphics for the web or social media today, you've probably used Canva's service. With simple drag-and-drop layouts, you can create everything from branded graphics for Instagram stories to book covers like this book mockup.
Canva is a goldmine of graphic design with millions of stock images, vector images and illustrations, photo filters, and hundreds of free fonts, icons, and shapes. Canva has a free version. Plans start at $9.95 a month.
Hotjar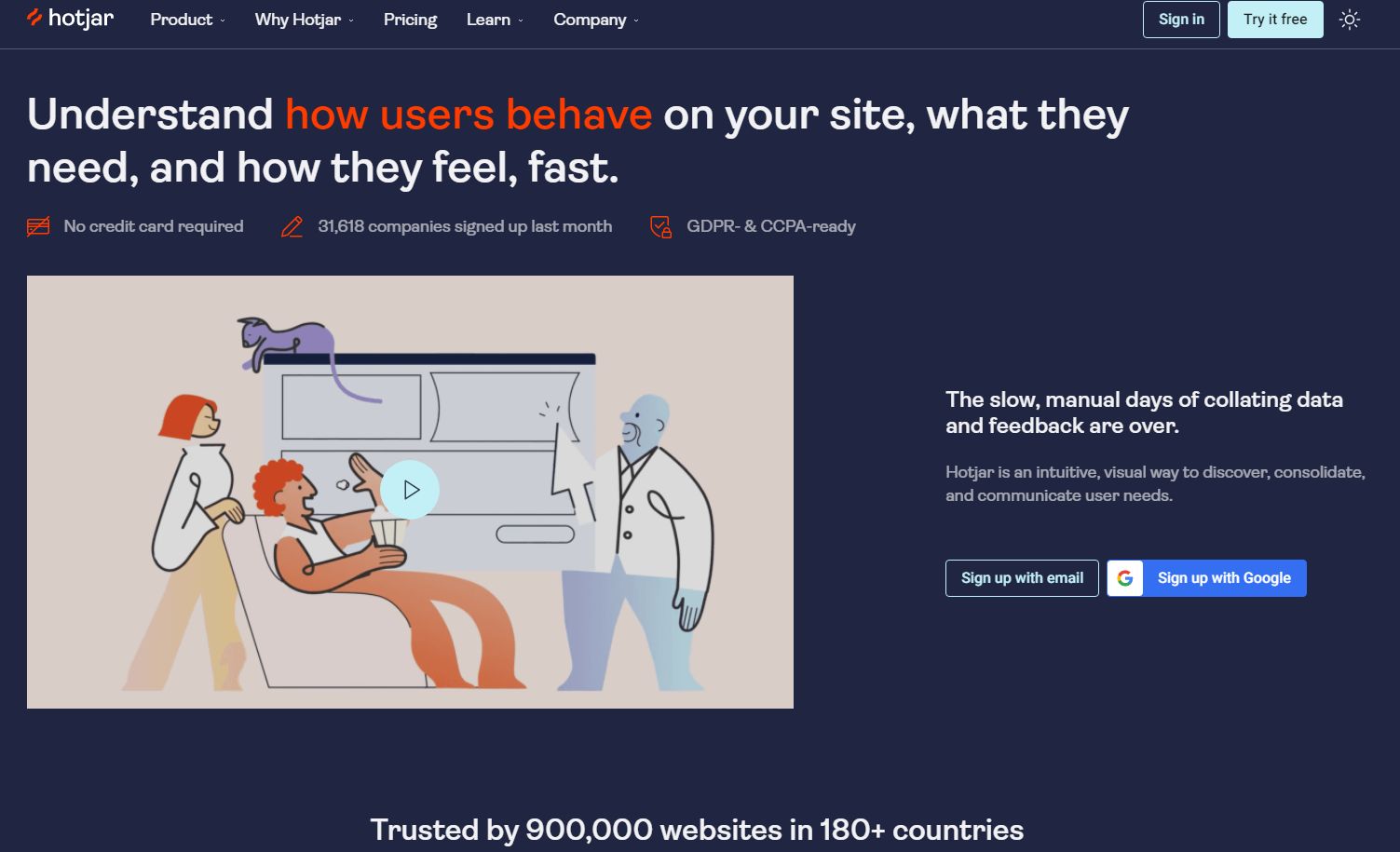 Hotjar is a UX and CRO tool that allows business owners to understand how users interact with a website. With Hotjar, you can visualize what your users are doing on the site by watching videos of site usage or asking them questions about their experience. These valuable insights allow companies to understand why people aren't shopping and make the necessary changes to change this trend!
I use Hotjar in all of the projects I run, so I can constantly develop content and make small changes to ensure it's perfect.
Tilda.cc
A very unusual platform that is hard to compare with anything else on the market. The creators of Tilda position it as a tool for those who prefer to create really amazing sites, focused on the presentation of content. And thanks to the modular system, it's very easy to do all this — you just drag and drop the blocks you want on the page, and the source code is generated on the fly.
The result is an adaptive website with a beautifully designed content presentation, which can be used as a separate resource or as an embedded created page on another domain. For example, to organize in this way a page landing page based on WordPress. 
Web designers, entrepreneurs, marketers, and journalists will all appreciate the tool.
PowerMockup.com
A set of elements for creating website layouts and prototyping interfaces, which is installed as an add-on to the well-known product from the Microsoft Office suite — PowerPoint. And you can use it not only for web design but also for creating more advanced and complicated presentations for clients.
PowerMockup offers more than 800 UI elements and icons based on PowerPoint forms, which makes it 100% compatible. You can use them to easily prototype mobile apps, websites, services, and even desktop apps right in this program.
The setup with library access is integrated into the main PowerPoint menu, which with on-the-fly search provides easy and quick access to the elements you need, which can be added to the canvas by simple drag and drop:
Conclusion
Brands know that online competition is getting tougher every minute. Consumers judge a brand in seconds simply based on website design. In order for visitors to stay on your site and learn more about your business, you need to make sure your site looks appealing and updated.
I hope that the tools listed in this article will help many of our readers in their work. Even if you are not a professional designer, but you have your own site, some of them will definitely help you.
Article Related: 32 Ingenious & Mostly Free Web Design Tools