What Is A Website Builder?
A website is a mandatory requirement, whether you're planning to launch a blog or ecommerce store, or digitize the operations of an already existing business or organization. It's through your website that you'll be able to tap into the vast demographic of online users.

However, designing a website is not a walk in the park.

Ordinarily, you'd need to hire a professional web developer who can build a website that aptly captures the needs of your personal or corporate brand. However, you can also design your website by yourself, using special software known as website builders.

In this post, we shall share some insights on how to choose a website builder, as well as review some of the top website development tools to consider.
Factors to Consider When Choosing a Suitable Website Builder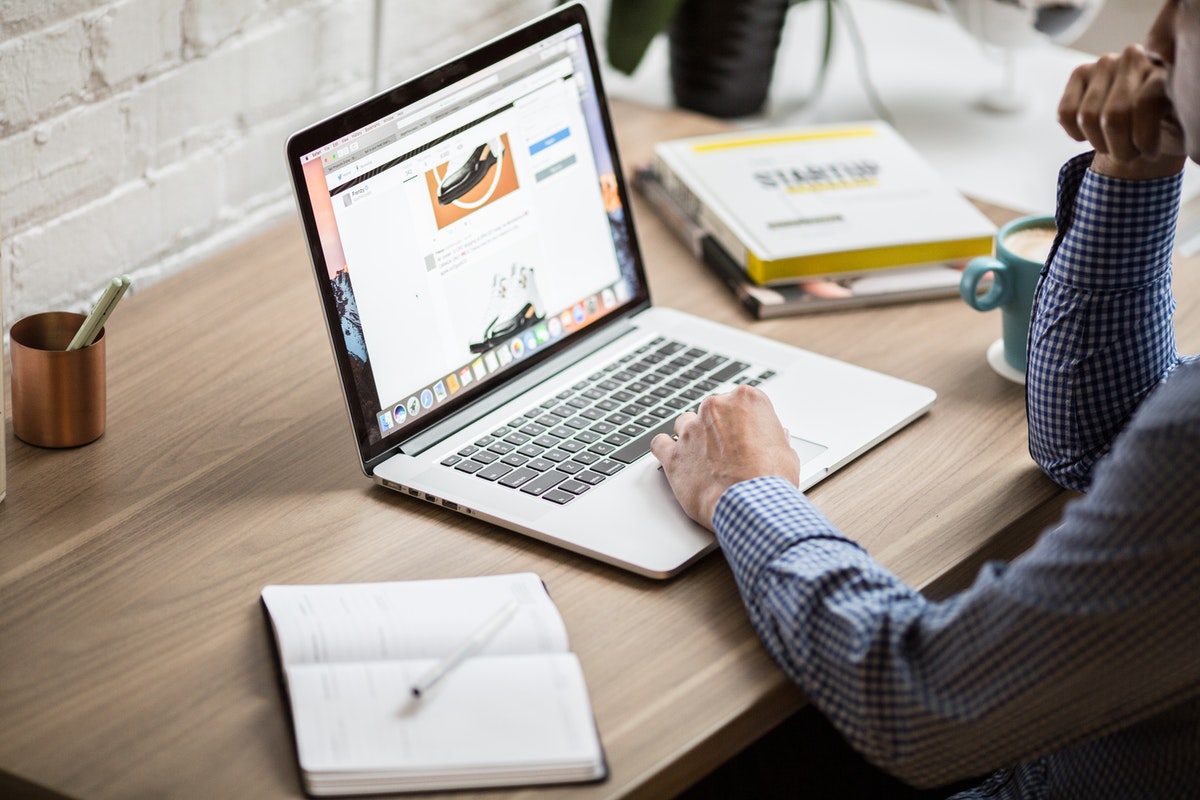 Even before you go looking for a website builder, it's important to remember that these tools are not recommended for developing any site. So, you should begin easy by establishing whether the site you wish to develop is the kind that calls for a website builder.

Generally, website builders are ideal for bloggers, e-commerce store owners, small- and medium-sized businesses (SMBs), hotels and restaurants, clubs and associations, as well as creatives like fashion designers and photographers. On the flip side, these tools may not be ideal for sites that require a database, such as job boards and real-estate listings. Although you might find a website builder that lets you develop database-centric websites, the entire process can be quite long and tedious.

Also, note that hypercomplex websites including popular social networking platforms like Facebook and Twitter, as well as major online retail marketplaces like Amazon and eBay are nearly impossible to develop using website builders. For such websites, you may need to hire additional web development team.

The good thing about website builders is that these tools come with templates that are ingeniously designed to capture the needs of various industries. Therefore, you simply pick a template that's relevant to your industry and then customize it further by adding your own texts, pictures, and other graphics.

Now, once you've established that the website you wish to develop calls for a website builder, consider the following additional factors when choosing a suitable website builder:
i. Ease of use
Most website builders bill themselves as easy to use. But user-friendliness can be quite subjective.

The general rule is to opt for a tool that comes with a drag-and-drop functionality that even the least techy users can get the hang of. Besides, consider apps that sport clean and clutter-free interface, with clear navigation features and ZERO pop-up ads.
ii. Advanced design tools
The fact that a website builder is easy to use doesn't imply that the app should only have standard features. Instead, the software should offer powerful editing features and customization options.

For instance, a great website builder should preferably be compatible with third-party marketing tools and productivity apps.

Another crucial advanced feature is data ownership and portability. It's always recommended to select a website builder that lets you own your own data.
iii. Affordability
Much like 'user-friendly' the term 'affordable' can also be quite subjective, especially if you haven't clearly defined your budget. The conventional wisdom here would be to opt for the cheapest website builder that offers nearly the same advanced features as its major competitors. Remember that regardless of the features a software comes with, at the end of the day, you care about value for your money.

Also, as you shall find, you'll only be able to enjoy many of the advanced features of a website builder when you subscribe to the app's premium plans. Therefore, go for a tool that provides its users a reasonable free trial period that comes with a complete money-back guarantee. That way, you can test-drive the app before determining its suitability for your web development requirements. If the tool has a free plan, the better for you.

Lastly, check if there are any hidden costs. Some website builders tend to charge additional fee for domain, SSL, email services, and other e-commerce features.
iv. Customer support
There's no telling when you'll run into issues with your website. It could happen in the dead of night or at other times when the website builder's support is unavailable for quick feedback.

So, your best bet is to choose a software that comes with 24/7 customer support. If possible, there should also be various ways to contact support, ranging from phone calls and emails to live chat, social media, etc.
Top 5 Website Builders
Pricing: Free

WordPress is a household name in the world of web development. It's arguably the most popular website building platform on the planet, powering up to 38% of all websites on the internet.

First off, it's important to mention that WordPress comes with two versions, including the self-hosted WordPress.org and WordPress.com. As far as website building is concerned, WordPress' self-hosted version gets more credit.

WordPress is renowned for its ease of use, scalability, and a slew of premium features like powerful SEO tools. The app is free and open-source. Which eliminates the need for a hosting account, thereby offering you total control over your website.

WordPress is also one of the only website builders that you can use to create any website, ranging from blogs and e-commerce sites to membership platforms, social networking websites, and even community forums. Users get access to thousands of pre-made themes, over 57,000 free plugins, as well as drag-and-drop features like Beaver Builder and SeedProd that let them design their web pages using a drag-and-drop editor.

Last but not least, WordPress is available in many of the world's popular languages, allowing you to design your website in multiple languages.

However, note that while WordPress is completely free, you'll need a web hosting and domain name to get started with this website builder.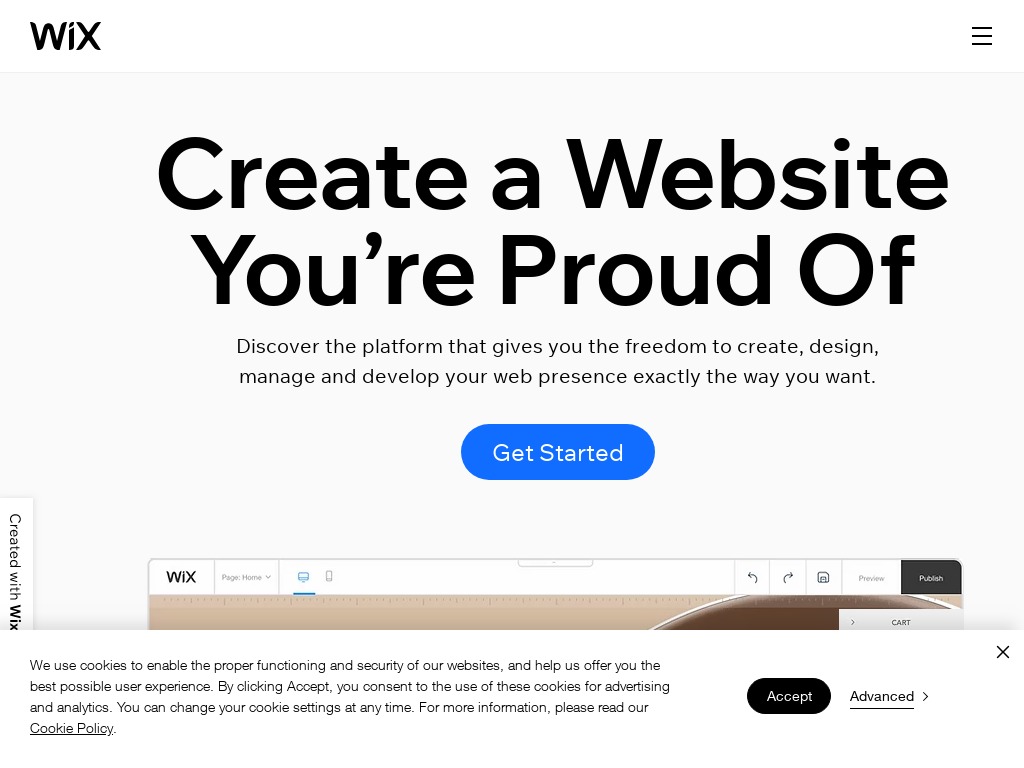 Pricing: Free version available, Paid plans start from $13/month

Wix is considered the best website builder for SMBs, primarily due to its relative affordability. The tool has a free version and eight premium plans that are reasonably priced to meet your budget needs.

But its affordability isn't the only reason Wix enjoys the approval of over 100 million users. The app offers tons of advanced features, including 500+ mobile-optimized, ready-to-use design templates that are compatible with numerous categories and industries. These templates also come with up to 100 fonts to choose from, with the provision for uploading your own fonts.

Other advanced features by Wix include animation tools, video background functionality, and the Artificial Design Intelligence (ADI) tool which gathers information about your site to design a platform that's tailored to your needs.

Wix also scores fairly high in terms of user-friendliness. The app comes with an intuitive interface, with beautiful scroll effects, as well as a simple drag-and-drop editing function.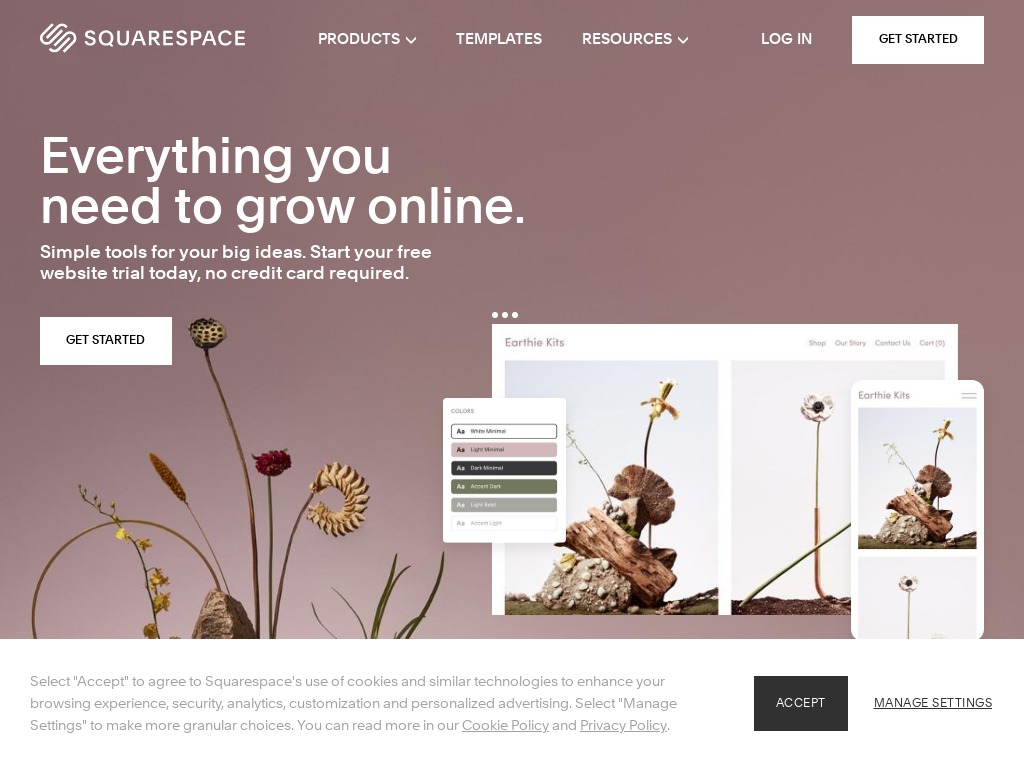 Pricing: Plans start from $12/month

If you're looking for a website builder that enjoys a relatively long industry presence, your search ends with Squarespace. Squarespace was launched in 2003 and over the years, the company has successfully created millions of websites for individual web owners and businesses alike.

The tool boasts a clean and aesthetically-appealing interface, as well as scores of professionally-curated themes to choose from.

Another thing to love about Squarespace is its compatibility with both desktop and mobile devices. The app has also implemented a raft of powerful SEO techniques, including the ability to customize various elements of a web page such as page titles and title descriptions.

The software comes with various types of photo galleries, making it the go-to website builder for photographers and other creatives.

However, Squarespace has certain notable drawbacks, including its inhibitive pricing as well as the lack of backup and restore feature.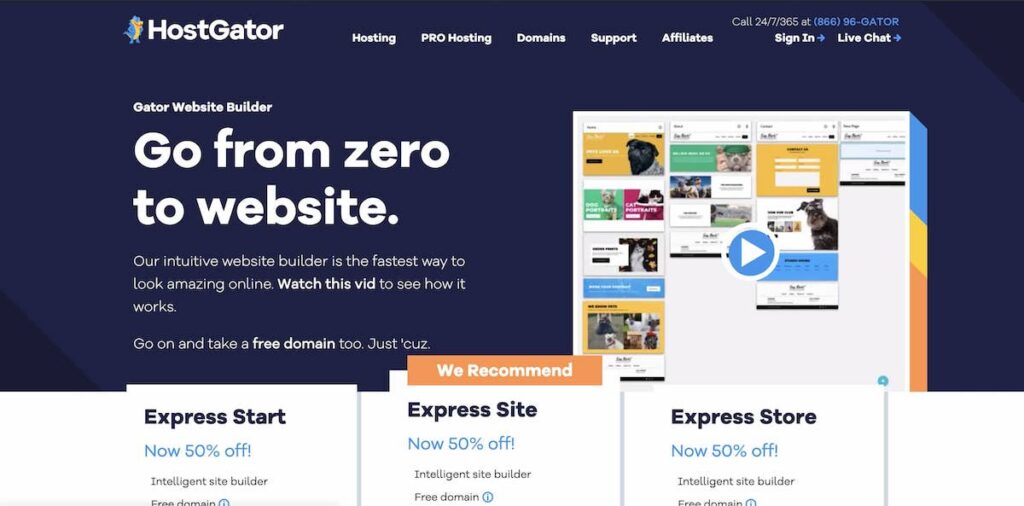 Pricing: Paid plans start from $3.84/month

Gator is a project by one of the top webhosting solutions provider on the planet, HostGator. That already speaks to its credibility as a website builder.

For starters, Gator is a fully-hosted platform, which means that you don't need to worry about downloading and installing an app before you can use it. Neither will you need to worry about updates, backups, or pop-up ads.

Gator's interface works by means of a point-and-click interface, making it incredibly easy to edit page items. In addition to the point-and-click feature, there's also a drag-and-drop functionality that you can use for texts, maps, contact forms, images, and videos. Not to mention, a huge library of stock photos that you can use to enhance your site's aesthetic appeal.

And like all other website builders on this list, Gator offers its users access to hundreds of ready-to-use design templates. Even better, users can customize these templates further to suit their specific needs.

The one notable drawback with Gator, however, is that it neither has a free plan nor free trial.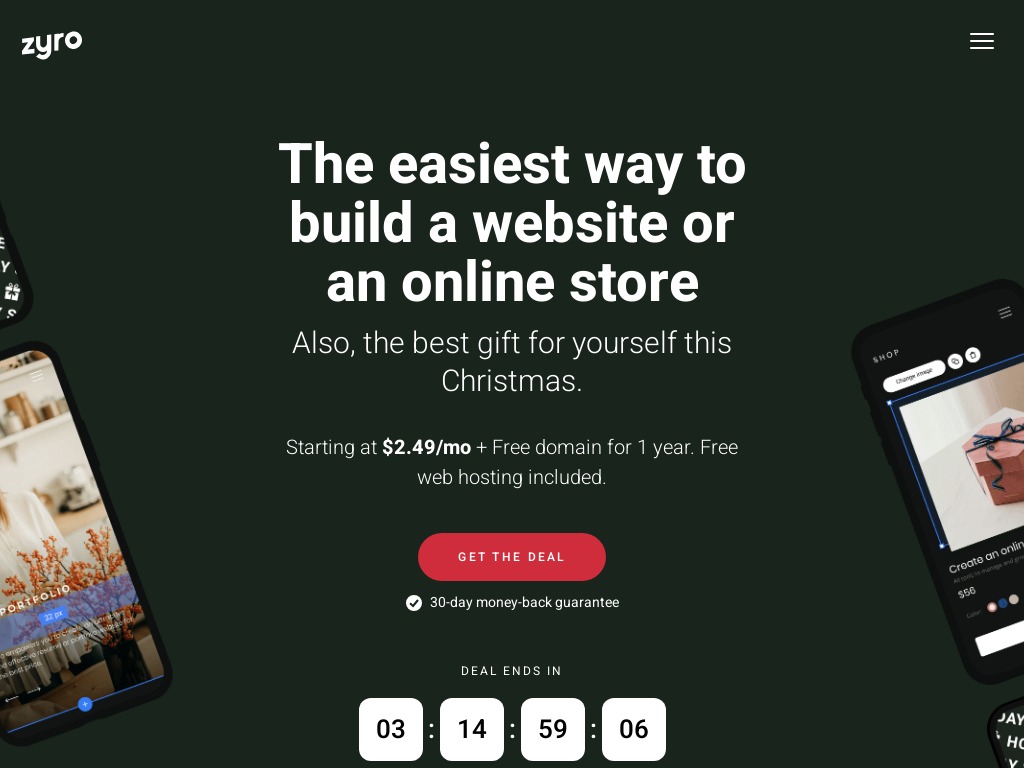 Pricing: Free version available, Paid plans start from $3.49/month

Simplicity and speed – these are the two standout features of Zyro as a website builder. The tool allows you to create a website quickly, even if you have no prior knowledge on coding. Not only that, Zyro uses a light framework that ensures the website created using the service loads faster regardless of the device you're accessing it from.

The website builder maintains a library of 1 million+ stock images to choose from. There are also hundreds of pre-made design templates that you can still tweak to suit your needs.

In terms of user-friendliness, Zyro uses a drag-and-drop functionality that makes editing hassle-free. And for your SEO needs, the tool has an AI Content Generator that offers useful SEO insights depending on the industry or category of your business.

Needless to mention, there's a 24/7 customer support available to answer all your queries via email or live chat.
Conclusion
As you may have gathered by now, choosing a suitable website builder depends on your specific needs. While it's impossible to find a tool that checks all the boxes, the above-reviewed services pack most of the features that any top website builder should have.