Last Updated on October 31, 2022
Since its commencement in 2009, this cryptocurrency invented by Satoshi Nakamoto has made considerable changes and improvements in the worldwide economy. Turning from a common digital currency into a global form of payment, Bitcoin is today's first choice for merchants and consumers alike.

Global giants like Microsoft, Visa, PayPal, and MasterCard implemented Bitcoin as a method to pay for needed goods. Last year, PayPal's CEO and president, Dan Schulman, told Reuters that digital currencies are beyond a common virtual asset and are forecast to become a legitimate funding source for day-to-day transactions.
He undoubtedly manifests his support for cryptocurrency, and this can also be seen in Visa's recent actions. The famous company allowed users to pay for properties in virtual currencies, including Bitcoin, paving the way for increased cryptocurrency adoption. This is only one example of Bitcoin's integration into business, but many more such cases exist.
For now, let us explore the potential role of Bitcoin in corporate operations and whether it is a viable approach or not.
Tell your clients the "B" word
Bitcoin has surged in popularity, starting to be perceived as more than a mere digital asset but a reliable form of payment. Dozens of companies around the globe have adopted cryptocurrency as a method to pay for things, particularly Bitcoin, the largest digital currency by market capitalization at this moment. Besides, increasingly more individuals have expressed interest in Bitcoin, and many invest in or trade this cryptocurrency for profit.
There is no doubt that BTC's popularity is real, and signs show that it is here to stay. Various industries, from FinTech to MarTech, already leverage the multiple uses of Bitcoin for business, so if you are still wondering about its integration into your company, learn that it has several upsides worth considering.
Firstly, you will benefit from easier and speedier cross-border payments, as cryptocurrency does not involve third parties like financial institutions or governments to process and approve transactions. Customers are particularly interested in this kind of currency, as it is simpler for them to fulfill their needs as buyers.
And it is only normal – every consumer seeks more facility in their buying journey. Thus, a simple "Bitcoin accepted here" can bring your business's deserved limelight. Plus, you can sell your handmade or local products faster and internationally in exchange for this stalwart cryptocurrency.
Secondly, clients can find you faster if you list your business on a reputable aggregator. You would be surprised how many people are interested in finding companies that actually accept cryptocurrency as a payment form and not just preaching about it. Doubting about how you could become a borderless seller, as the only things you sell are, let us say, some local exotic products?
You should not – today's range of products that can be bought with Bitcoin is limitless. Everything from vehicles and flights to groceries and drinks can be purchased in exchange for BTC. Hence, no matter what your business is selling, there is a possibility to accept Bitcoin for your services.
Enabling of transactions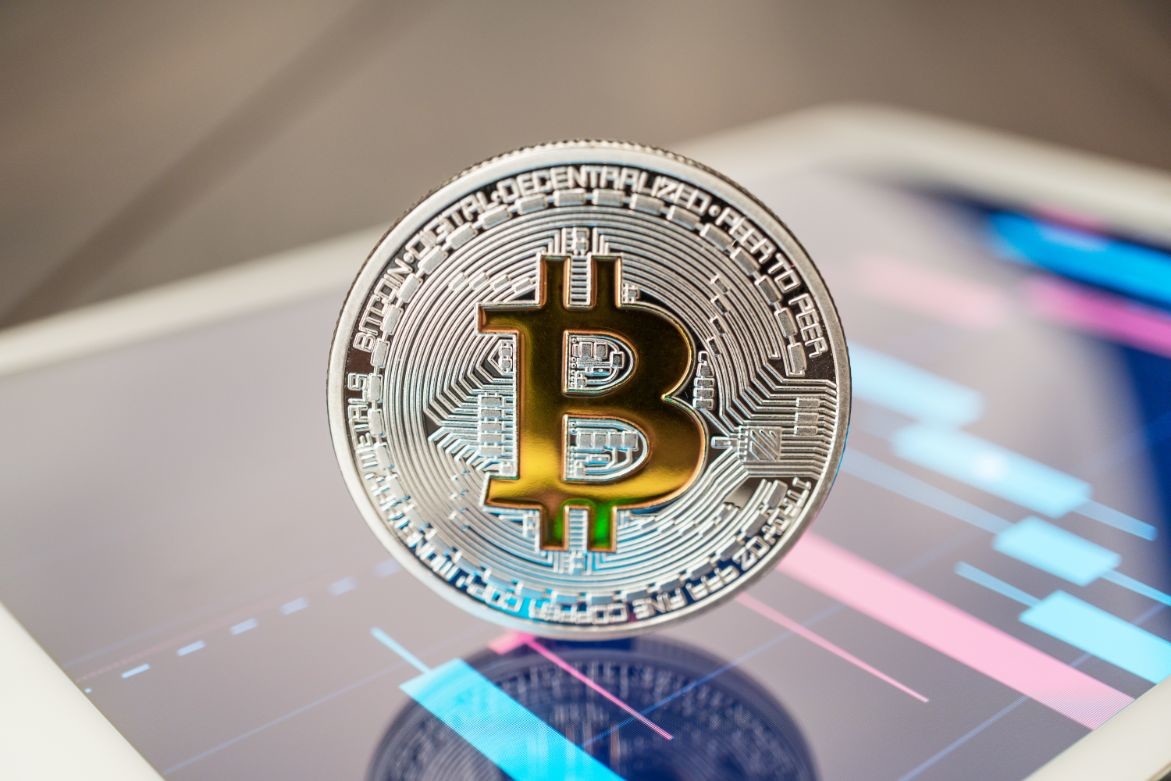 The most significant – and obvious – way Bitcoin can help a company thrive is by enabling transactions. With this cryptocurrency, entrepreneurs can carry out transactions faster and with minimal hassle. Bitcoin permits more accurate and easier transactions by breaking through barriers, using the Internet of Money, enhancing the speed of payment processing, and distinguishing itself from the competition.
The barrier breakthrough refers to businesses' real-time ability to carry out transactions. This is possible due to specially designed algorithms that enable financial transactions to be monitored in real-time. Bitcoin's barrier breakthrough started to be globally recognized, and increasingly more companies adopted BTC for cross-border payment to avoid the complexity of traditional financial transactions. Additionally, it makes it possible for businesses to expand to international territories, as in most cases, there are no third parties and related fees involved.
Invest part of your cash reserves into BTC
In such an uncertain economy, it becomes harder and harder to protect the value of your money over time. That is why many organizations allocate part of their treasuries and cash reserves into BTC. Simply put, companies are coming to realize that the infinite quality easing (QE) on an international scale will increase inflation rates, making the value of their money more uncertain, not to say lower.
As you may have already guessed, cryptocurrency supply is limited, at least for most virtual coins out there, including Bitcoin. Although no one knows what the future holds, there is a strong belief that the supply on exchanges will continue to decrease. And the shorter the supply, the higher the value of that digital currency.
Since Bitcoin's maximum supply is no more and no less than 21 million bitcoins, a massive supply shock is estimated for the future, making Bitcoin unreachable. So, if you consider investing in this cryptocurrency, you would better do it now and protect your business from inflation. Before making a move, ensure you are first knowledgeable about how to buy Bitcoin correctly, the coin's market cap and history price to properly determine your investment's worthiness.
Bitcoin opens the way for new jobs
Cryptocurrency might be a once-in-a-generation opportunity to find a job. Since the industry exploded, many companies around the globe have included cryptocurrency in their business plans. There are even start-ups emerging at rapid speeds that benefit from blockchain technology. That being said, there is a need for people to complete tasks and handle duties specific to this innovation. Some of the cryptocurrency careers that are currently in-demand include:
account executive

software engineer

financial analyst

journalist

web developer

cybersecurity architect

research analyst
As you can see, roles cover several industries, from banking and finance to information technology and retail. So, if you are looking for a proficient candidate for a web development position in your company, you may also want to consider cryptocurrency skills.
Reputable companies like PayPal, Visa, MicroStrategy, Tesla, and Square have already embraced Bitcoin and recognized its many advantages. So, the question is, are you going to do the same?