Last Updated on March 30, 2023
Each time you need to perk up your outfits, jewelry comes to the rescue. With the perfect bracelet, blazer, necklace, or sparkling earrings, you can look even more stylish. Many people never leave their houses without putting on jewelry regardless of simple watches, bracelets, or earrings.
Additionally, with the numerous 2023 offerings, jewelry options are bound to be bountiful and fresh just like your favorite clothes, bags, and shoes. Well, if you want to rock the best jewelry bracelets in 2023, consider the following options.
Link Figaro Bracelet Chain
The Link Figaro Bracelet Chain is one of the best silver linked bracelets that you can rock with any outfit. It has a polished finishing, semi-solid feature, lobster clasp, and different material colors.
With a casted manufacturing process, this chain style bracelet type is hollow which makes it easy to match with any outfit: a dress, t-shirt, or jeans. If you wish to gift someone with this jewelry, visit the best jewelry stores around and purchase it.
Double Link Charm Bracelet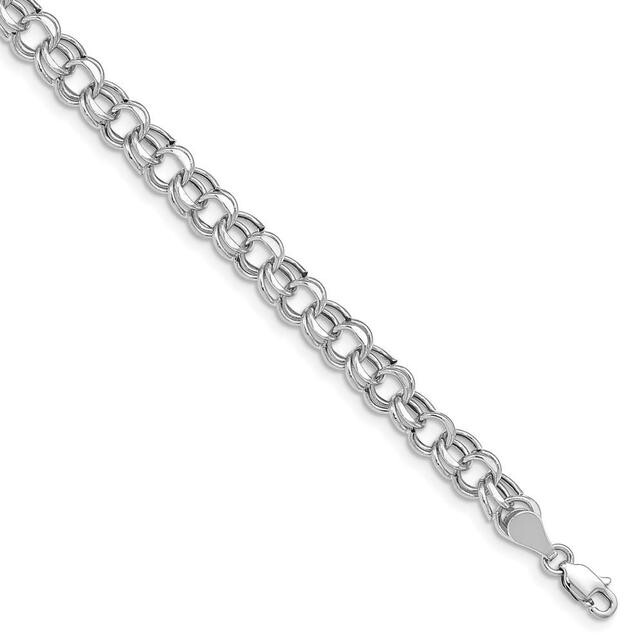 The Double Link Charm Bracelet is another silver linked bracelet that you can rock with any outfit. This jewelry piece also has a semi-solid feature and a lobster connector. As the name suggests, this is a charm bracelet type that will look gorgeous on your wrist.
Hence, instead of trying to figure out which jewelry bracelet you can put on a particular occasion, consider going for the Double Link Charm Bracelet.
Hinged Bangle Bracelet Cuff
The Hinged Bangle Bracelet Cuff is one of the best jewelry presents that you can gift your girlfriend. This bangle bracelet has a hinged and safety clasp feature, diamond-cut texture, and a laser-cut manufacturing process. This hollow bracelet is a diamond cut and has no safety bar. Your girlfriend can rock this jewelry piece on any event or occasion.
Stainless Steel Textured Diamonds
As the name suggests, the Stainless Steel Textured Diamonds is among the best silver chain bracelets that men can put on. It has a polished finishing, diamond stone type, fold over catch clasp, stainless steel material, natural stone creation method, and a textured texture. Instead of wondering the ideal watch to put on to match their attire, men can rock this bracelet type and look stylish.
Hand Rounded Curb-Link Bracelet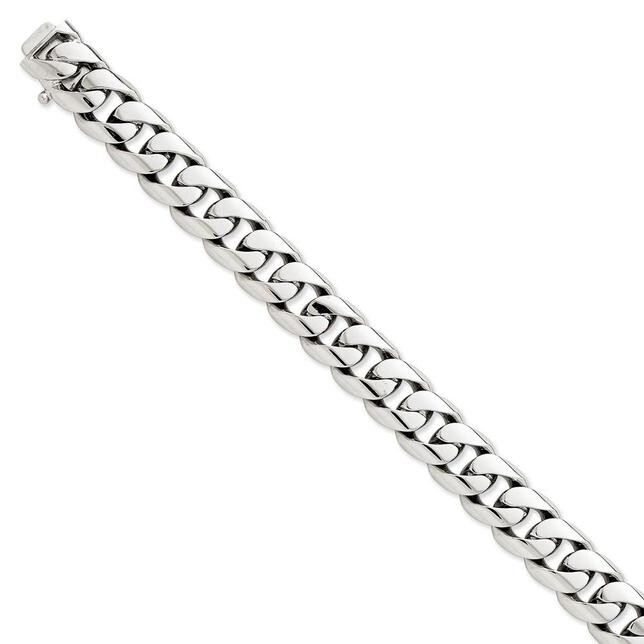 Men can also rock the Hand Rounded Curb-Link Bracelet with any of their salient or striking outfits. This hand-polished links bracelet type has a polished finishing, rhodium plating, box catch connector, solid feature, and a casted manufacturing process. It is one of the perfect men's bracelets that you should wear for any event.
Leather Multi Wrap Bracelet
This jewelry piece has a crystal, howlite, and hematite stone type, different stone colors, and a die struck manufacturing process. Additionally, this bracelet type is adjustable, stretch, and wrap. Moreover, it has a 2in extension. So, you can put it on with any clothing you desire as it comes in a variety of colors.
Sterling Silver Beaded 2 Strand Adjustable Bracelet
The Sterling Silver Beaded Bracelet has a slip-on connector, adjustable and solid feature, polished finishing, and a box chain type. Its elegant design can make you look stylish in any attire you wish to put on. So, visit any reliable jewelry store and purchase it for your girlfriend.
In conclusion, there are a plethora of jewelry options to choose from in 2020. Whether you want to celebrate an engagement, coronation, wedding or any other ceremony, mark it with a jewel. Not only will you look fashionable but also trendy. There are many bracelets for any gender that you can choose from. So, go online or visit a trustworthy jewelry store and make your purchases.