Last Updated on May 17, 2021
While a visually appealing website might help to attract half of your potential visitors, a profound asset of marketing strategies will indefinitely help boost sales and your conversion rate.
Sales are vital for the progress of any e-commerce store, or in other terms, any business – whether digital or in-store – which is why it is necessary that you take every step to attract customers to your storefront.
Even if your store carries products of higher proposition and value in your niche industry, climbing the way to the top and emerging past high-end retail stores might be difficult. Attracting customers amidst competition is not only difficult but highly challenging. Surpassing the challenge is perhaps one way of proving why and how your e-commerce store is better than the rest in your niche.
To bypass competition, your ultimate goal is to attract customers to your digital storefront which cannot be done without the acknowledgment of your e-store's existence.
Here are six engaging ways that will not only bring customers to your digital storefront but also help retain them as customers for a higher ROI and e-commerce conversion rate.
Advertise on Google with Adwords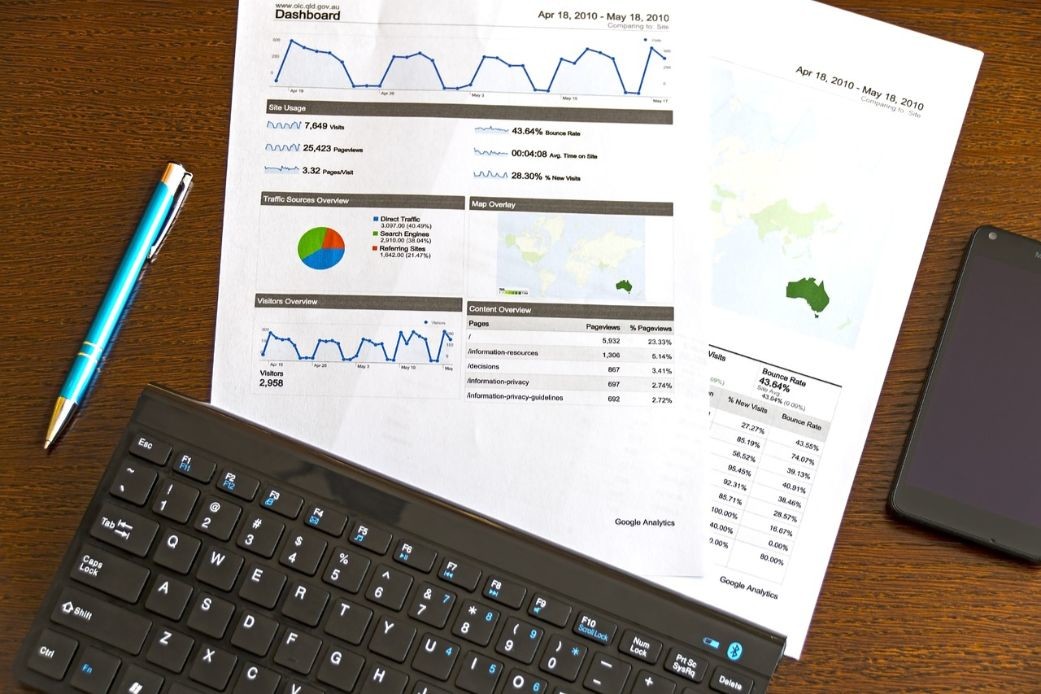 Google Adwords, a pay-per-click (PPC) advertising strategy, enables you to display your ads on Google's Search Engine Result Pages (SERPs), YouTube, Gmail, or applications powered by the search engine. With the help of this advertising strategy, you are accountable to pay for the number of clicks or views in response to your displayed ad.
For instance, if you display your ad on Google's SERPs or a video on YouTube, you would have to pay for every click or view that an intended visitor comes across.
Pay-per-click is a win-win advertising strategy for both the merchant and the customer. Your visitor gets to click on an ad that Google especially chose to display on its website and you get more traffic in return to prove your credibility.
Learn about your audience's buyer personas and create ads relevant to their searches. For instance, if a majority of your buyer personas hang around YouTube, then try making a video commercial for promoting your products. You can also display 3-to-5-second mandatory ads on YouTube that get over in a flash but also manage to convey your message.
Displaying ads on Google's SERPs is an incredible way to prove your store's credibility. Create ads with bold CTAs and authentic keyword strategy to explain exactly what you're promoting and paying for on Google.
Run banner ads on Gmail or miscellaneous websites and applications such as those of quizzes or games to ensure maximum outreach of your product.
Your landing pages should include highly optimized keywords relevant to the ones published in your ads.
Publish Relevant Content
Publishing personalized and relevant content on your website can help increase customer outreach to your e-commerce store. Around 60% of consumers cater to stores that publish premium, even if it is irregular, content on their websites.
Similarly, around 92% of content marketers admit blogging to be a versatile asset to their business, but unfortunately, there are only half of them who crunch the big numbers as proof.
Create content that is of high human interest and helps boost consumerism and sales of your store. Provide your customers with a profound reason to shop at your digital storefront. To attract customers to your online store, you have to provide them with reasons apart from your exceptional product services to continue shopping.
For instance, create content such as tutorials, 'how-to' guides, and detailed testimonials with minute video snippets to catch the attention of your customers.
You can also create ebooks with the help of Designrr, for instance, and send them to your e-mailing list with an invitation to a premium offer or discount on your service or products.
Publish content regularly and take help from social media and e-mail marketing to share your content to reach your consumers with different buyer personas on different channels.
Optimize your E-commerce Store for SEO
Approximately 39% of traffic to e-commerce websites comes from searches conducted globally on Google. Additionally, with 93% of online shopping experiences beginning with a simple search-and-click via Google, it is no secret that SEO plays a profound role in attracting visitors to a website.
By 2020, it is estimated that voice search will take over at least 50% of all searches conducted on Google, therefore, improving UX and boosting sales of businesses following closely in action.
Make use of market-optimum and niche-specific keywords in your content. Consider using Google Keywords, an unpaid keyword searching tool, or Ahrefs, a paid one, for conducting your research amidst competition.
Find out which keywords are already in practice by spying on your competition so that you can leverage SEO on your website. Add keywords in blogs, product descriptions, and web copy to optimize your content maximally for SEO.
Devise link building strategies by offering and embedding backlinks to other niche partners and your parent website, respectively, for attracting consumers globally. Backlinks will help prove your credibility to Google's algorithms, moreover helping them index and rank your webpages higher.
Partner with 'Influencers'
While you can partner with similar brands in your industry to reach their customers, you can also partner local 'influencers' who are practically celebrities for your consumers. Just as testimonials, consumers tend to rely on people who leverage their social presence and influence for gaining attention.
Consumers believe that influencers are more knowledgeable and take their word for any brand they support. Try to get more exposure to your brand by collaborating with local micro-influencers in your community. Understand their buyer personas and develop strategies that can help attract their audience to your website.
For instance, study influencers on social media channels such as Instagram where they mainly hang around. Have your PR team write to them for collaboration and offer them their cut or commission out of the deal.
You can offer free products, a rise in following numbers, and a legacy of collaboration particularly if the influencer's audience uses their promotional codes for purchasing products of the brand in concern.
Launch Referral and Loyalty Programs
By launching referral or loyalty programs on your e-commerce store, you leverage your existing customers to attract new visitors to your website.
Consider Evernote as an example. Evernote's referral program usually has an opportunity for new customers to opt for its premium services. However, this opportunity is only available to those who have registered through its referral program.
You can incentivize your visits and sales by offering discounts to your existing customers in lieu of a few conditions. Offer them with a promotional discount code at the time of purchase only if they invite their friends or sign up for your e-mailing list or newsletter.
Offer them with content that's off the charts and only available for premium users by incentivizing the referral or loyalty program.
Convince your customers regarding the benefits of your e-mail list by offering them with promotional content, discount codes, or unlimited services for a respective period of time upon registration.
Leverage Video Content via Social Media
With social media on the rise, more people – consumers and content marketers both – are getting the hang of video content as opposed to other formats, particularly for higher conversion rates. Since 4x consumers prefer to watch a video on a subject rather than read about it, it is estimated that around 80% of the traffic generated for websites on the Internet will be due to video ads published online.
Since Facebook houses a majority of video content as per Facebook data, it has the credibility to boost 135% more engagement as compared to blogs and even infographics.
Leverage video format for creating ads or content for your e-commerce website to acquire a boost in in-store consumer engagement and consequently, sales.
You can also leverage online video ads on YouTube or Twitter to raise brand awareness for driving more traffic to your website.
The Wrap Up
To attract customers to your digital storefront, look into a plethora of marketing strategies and conclude them with campaigns that actively help to boost sales of your store. However, before you jump on the bandwagon and spend every last penny in your bank account on marketing campaigns that don't make sense to your product, it is advisable to run aggressive AB testing to conclude which one is effective and useful to your business.