There are numerous health benefits of a healthy diet. Not only does it keep your body healthy, but it also helps reduce your risk of several chronic diseases. Nonetheless, making dietary changes is not an easy task, and most people find it overwhelming.
Therefore, it is best to try it by following through with small changes first as you ease into it. This will give your body time to adapt to the changes and also help you plan your budget with the new dishes. Below are some changes you can incorporate in your regular diet to make it healthier for you.
Eat eggs for breakfast
Many people tend to eat eggs any time of the day they feel like. To make your regular diet healthier, eat your eggs in the morning, as they make you less hungry as you feel fuller for longer, and they reduce your desire to eat more. This is in comparison with a cereal breakfast that most people prefer.
Eggs also consist of high-quality protein and many other essential nutrients that most people get a few off. Therefore, choose to eat eggs first thing in the morning and you will consume fewer calories over the next 24 hours, as you continuously feel full. For this reason, to make your regular diet healthier, replace your current breakfast with eggs, and you will get more benefits for your health. You can read more about that at the Satia Nutrition blog.
Drink enough water
Water is important for your health. However, you need to drink enough water for you to gain its benefits. Such as weight maintenance, weight loss, and it also helps you increase the number of calories you burn.
According to studies, when you drink water before meals, it will help you reduce appetite. More importantly, add water to your regular diet instead of other beverages that you consume with your meals. In this way, you reduce the calorie and sugar intake.
Also, it is found that those who consume more water daily consume 200 fewer calories a day. Therefore, keep off other beverages to have more water as much as you consume them.
Try a healthy recipe every week
At least once a week try a different recipe with healthier ingredients. Since deciding what to cook in most cases is frustrating, making it intentional to try a new healthy recipe a week will get you out of the usual same recipes that people repeat every time. Thus, you can try with side dishes, desserts, or a pie and add healthier options to your ingredients.
For instance, replace regular flour with whole wheat flour. Other things you can opt for is adding healthy ingredients like adding rhubarb in your dessert and different spices to your meals. Also, you can try trading recipes online or ask your friends to get more ideas.
In this way, you change up your nutrient and food intake and with time you will add your healthy recipes to your routine. If you have a favorite recipe make a healthier version of it.
Eat whole fruits instead of fruit juices
Fruits have fiber, water, vitamins, and antioxidants hence they are very healthy. Fruits also help in reducing the risk of getting diseases like diabetes, cancer, and heart health. Sugars present in fruits digest easily and therefore do not cause spikes in the blood sugar levels.
However, if you consume fruits as fruit juices, they do not act the same. Plus, most fruit juices from stores are not made from real fruit and are made from a high sugar concentration. Their sugar may be as much as that in a sugary soft drink.
Besides, real fruit juices lack the fiber that is present in whole fruits.
Avoid 'diet' foods
If as part of your regular diet you consume diet foods, you need to stay away from them. These foods are deceiving. They are also known as low fat, low-calorie, fat-reduced, or fat-free as their fat content is dramatically low. Its flavor, texture, and added sugar, among other ingredients are to replace the fat content of these foods.
Hence, avoid them as they are full of calories in comparison to their full-fat counterparts. For this reason, opt for fruits and vegetables to make your regular diet healthier as they are whole foods. Besides, you are aware of what you are eating with these.
Select healthy oils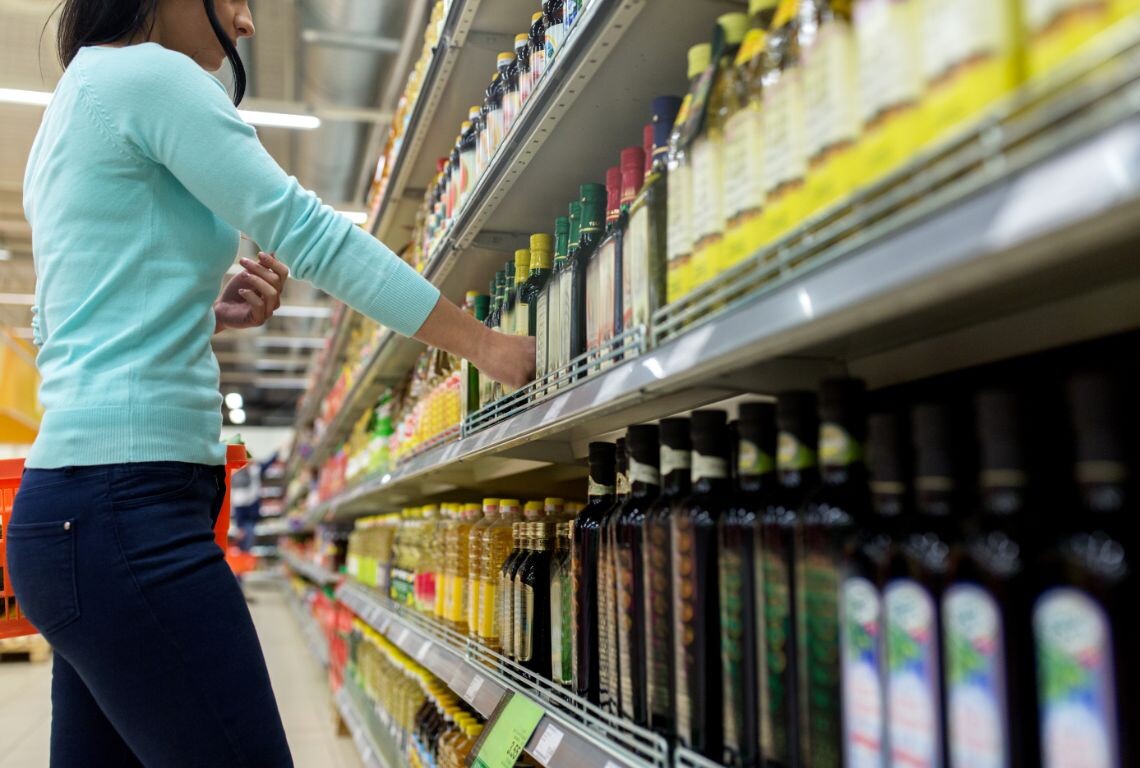 In most households, highly processed vegetable and seed oils are the staple oils. This is an unfortunate situation as these oils are high in omega-6 fatty acids but low in omega-3 oils. Such oils are sunflower, canola oils, soybean, and cottonseed among others.
Due to this ratio of high omega-6 to the omega-3 ratio. It causes inflammation-causing risky diseases such as cancer, osteoporosis, heart diseases, and autoimmune diseases. Therefore, if these oils are part of your regular diet, swap them with healthy alternatives such as coconut oil, olive oil, or avocado oil.
Add to your protein intake
Among all the nutrients present in any diet, protein is the king of them all. It is the most filling of all the macronutrients. Increasing your protein intake makes people eat fewer calories in a day.
Also, it helps retain muscle mass that is effective in determining the rate of your metabolism. Since taking protein-rich foods increases the number of calories you burn to up to 80 in a day. Hence, add a source of protein to each snack and meal that you have to help you curb cravings and feel fuller for longer.
Some of these proteins are nuts, eggs, peanut butter, lean meat, beans, and dairy products.
Choose a new fast food restaurant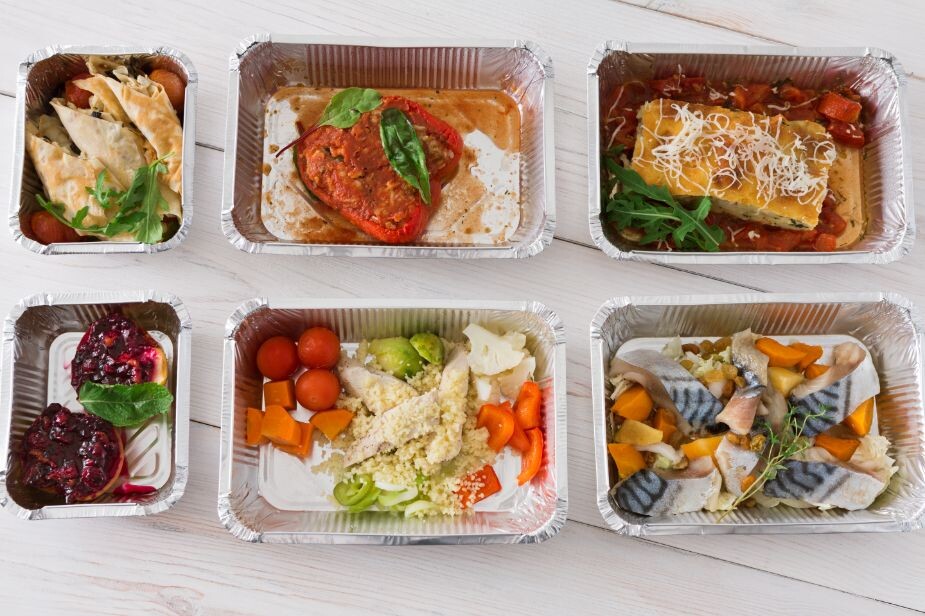 As part of a regular diet, eating meals from fast-food restaurants is a norm among most people. Therefore, it is important if you are aiming for a healthier diet that you replace your favorite fast-food restaurant to one offering healthy foods. Fortunately, among the many restaurants available, there are several healthy fast-food restaurants with healthy and delicious meals. Plus, you can get these meals at a decent price.