Buy Now Pay Later (BNPL) has changed the way that we shop. It has given us more control over our money and is the most convenient way of purchasing new items. As a result, it has become hugely popular over the last few years, not just with the consumer but also with many retailers.
A BNPL app or service allows you to get what you need straight away but disregards the hassle of having to pay for it then and there. Instead, you set up a term through which you agree to pay the cost back in instalments.
Ideally, this repayment is made interest-free. What this article looks to do is list five of the best BNPL applications that you can utilize on your mobile or computer.
Each of the listed apps is an industry leader and hugely popular in its own right. Allowing you to get everything that you need without having to pay right away. Before we jump into the list, it is essential to give you a clear picture of the pros and cons of BNPL.
Why Use a BNPL app?
They are a better alternative to credit cards
Most people hate paying interest, and with many credit cards charging a hefty 15-20% APR, utilizing one for the sake of it can end up setting you back more than you bargained for. Many of the apps on this list charge little to no interest if payments are made on time, and even if your credit is not the best, you can still utilize BNPL services.
While some credit cards do offer 0% APR, that perk is often reserved for those with excellent credit ratings, which can take time to build up. Similarly, if you do not like the idea of owning a credit card or cannot get approved for one, then these apps are the perfect solution.
They allow you to budget
As well as conveniently sparing you the burden of paying back large sums of interest, BNPL apps allow you to make a purchase and budget to pay it back in an orderly fashion. For most people, the idea of paying $40 per week from their weekly wage over a month is more palatable than paying $160 upfront.
Why You may NOT want to use a BNPL app
Spending beyond your means
If you are spending more money than you should, there will always be a risk when you are given money on credit. If you cannot pay the cashback you have used on credit, it may impact your overall credit rating, damaging your hopes of getting a bank loan or mortgage approval. So it is crucially important to be careful whilst using these applications and to spend within your means.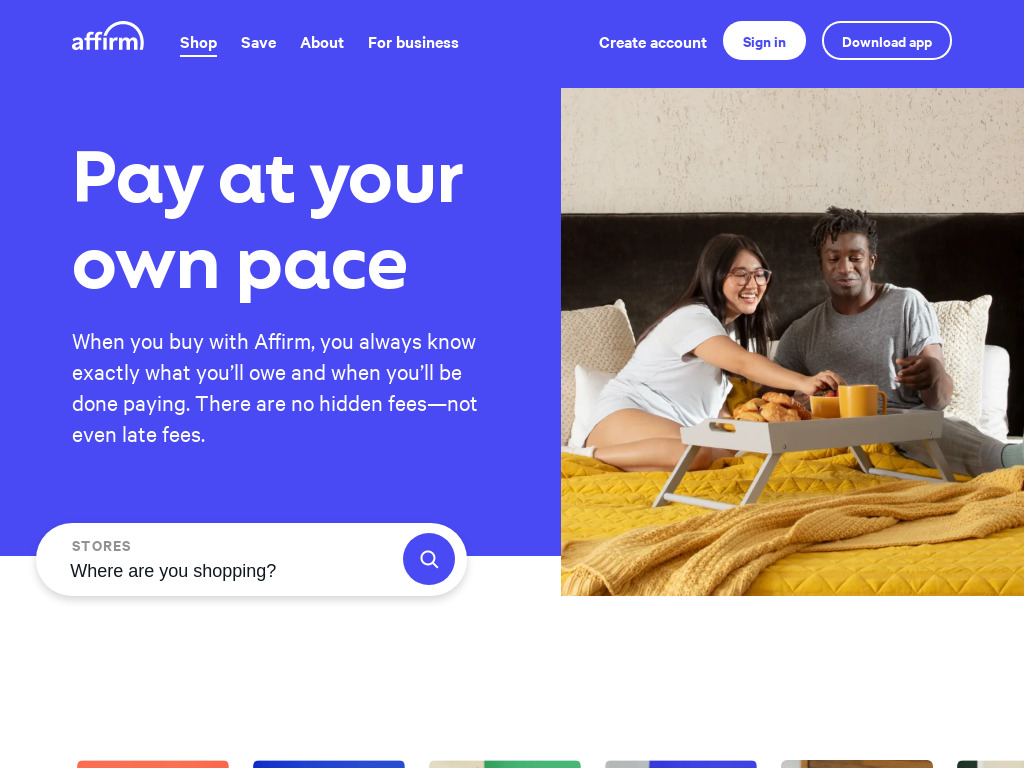 If you are looking to utilize BNPL services to spend large sums of money on credit, Affirm is the best app. With a host of repayment options and the ability to borrow up to $17,500, it is no surprise that it is such a popular platform. Credit checks are relatively soft compared to other services, and with the number of repayments based on your credit amount, Affirm can be a highly flexible service to use.
Many top providers accept Affirm, and using them at checkout is simple; once you have an account, submit your details, log in on the site you are buying from, and select your plan. What I also like about Affirm is their repayment term lengths. You can choose to pay back over 3,6, or 12-month periods for medium loans, two years for larger loans and a 2-8-week period for smaller purchases.
Making it easy to budget to your needs precisely and offers the customer peace of mind. One thing to note is that the APR may range between 10-30% if you do not qualify for 0% interest; however, with them charging only simple interest as opposed to compound interest, you will not need to worry about paying extra interest costs. Setting up repayments is simple and can be done through Affirms "autopay" feature via debit or credit card.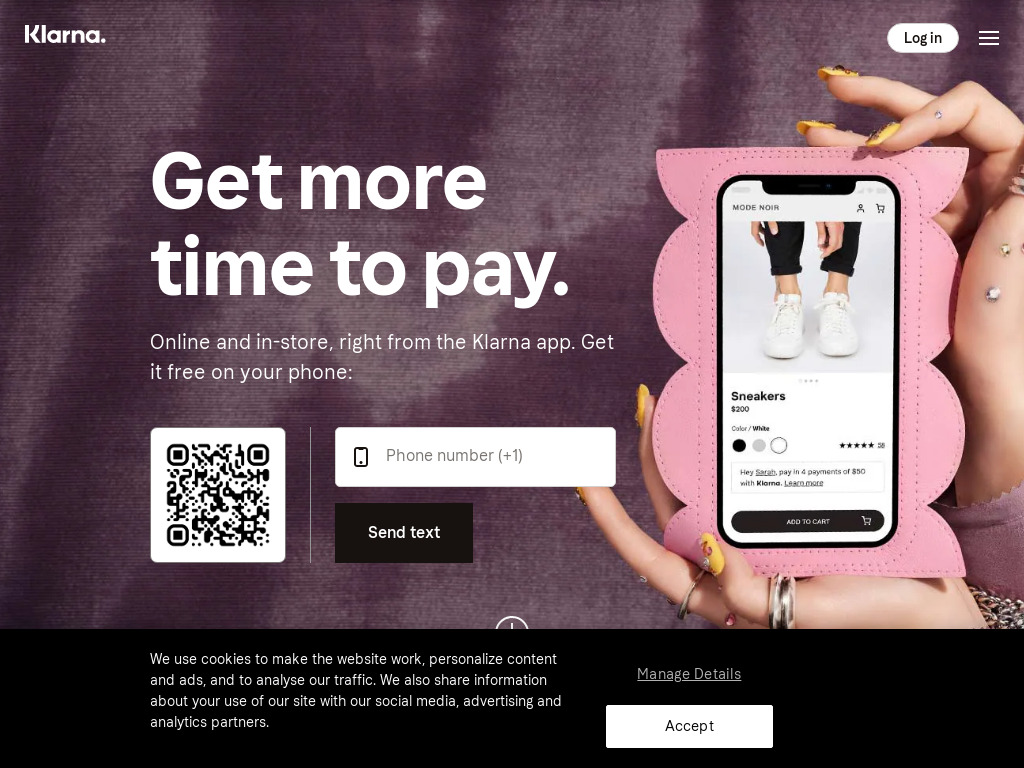 One of the more universally available BNPL services that offer a few unique twists on the regular BNPL formula is Klarna. Usually, Klarna is the ideal service to use when buying electronics or low-mid priced items due to its "pay in 4" repayment system.
However, it also has a cool feature named "pay in 30", which lets you defer any payment for a month. This is ideal for those paid monthly and may not have the funds to get a particular product right away. One thing to note about Klarna is that repayments, whether late or early, do not impact your credit score.
This is ideal for someone who might be a little behind on their payments, but for someone looking to improve their credit score for future use, Perpay, which I will discuss later, is the better option. Using the service is easy; once signed up, checkout anywhere that accepts Visa and log into your Klarna account on the checkout menu.
Pay 25% upfront and then another 25% every two weeks. It is that simple. Late repayments may result in a fee, but deferring your payments for 30-days may give you the breathing room you need and is undoubtedly the services standout feature.
There are a few reasons why Paypal Credit makes the list even though it offers slightly limited uses. It is only accepted where PayPal is a registered payment form but does still offer 0% APR on credit instantly vs 10-12 days with a bank card or card. It also does not require fixed payments over a certain period. Instead, you must pay the total amount back within six months.
This is a flexible repayment feature and is great for those with unpredictable monthly or weekly incomes. Emergencies can also pop up and set you back, so this form of repayment helps in an emergency where you are not under as much pressure to maintain rigid repayment. Credit limits start at a low $250, which is not too high an entry point and over tie as you build more trust, you can access more credit.
One thing to note is that Paypal does a hard credit check, to begin with, so you would need a somewhat decent credit score to access it, but after that, there are no more checks. The only issue is that a hard credit pull at the start may impact your credit score, and because your score cannot improve while using the service; it can only negatively impact your credit rating. Late repayments are also heavily charged, with some late payments incurring $30-40 charges, so beware of this before deciding to utilize their services.
This is one of my personal favorite BNPL services because it offers some unique features. Allowing you to start from as low as $50 of credit and sign up instantly is perfect for anyone with low incomes or little cash on hand.
However, the best features come with Sezzle Up, an upgrade that becomes available once you begin to repay at a faster rate. Sezzle Up is ideal for students, in my view, because you can use it on smaller purchases, and through early repayments, you get rewarded.
With Sezzle Up, your payments get reported to the Credit Bureau, meaning that you can improve your credit rating. Similarly, Sezzle U is an excellent service that teaches you the basics of personal finance through blogs and videos. For anyone that is young and looking to increase their credit rating and learn about personal finance while using a BNPL service, Sezzle is the top pick.
If you are unlucky enough to have bad credit, then Perpay might be the BNPL service you are looking for. With no credit check required and the ability to rebuild your credit score, it offers a way for those with poor credit scores to enhance their reputation.
A feature that I like about Perpay is that instead of setting up to allow your debit or credit card to pay the instalments, it connects to the schedule of your paycheck, so if you are paid weekly or monthly, an instalment will be sent to Perpay then.  This makes it easier for those with unfavorable credit ratings to take their minds off their repayments and let the service do the work for them.
To receive a boost to your credit score, you will need to pay off a $500+ loan first, but you are good to go after that. To qualify, you need to be employed and earn $15,000 per annum at a minimum, and you must also have a phone to answer calls or make queries. In terms of finding a service that can help those who have had financial trouble in the past, Perpay is a great option, but keep in mind that the number of retailers that use Perpay is limited, and you can only shop on the Perpay marketplace.