Last Updated on April 1, 2023
Are you planning an extensive camping adventure for the first time, encouraging family and friends to join? Do you feel overwhelmed by the thought of sleeping in a tent and cooking on a campfire in the solitude of the wilderness? The anxiety and stress are understandable for first-timers who find it challenging to ditch their comfort zones and modern amenities. 
However, once you embrace the primitive appeal of camping in the middle of a forest or national park, you will start enjoying it. Open your heart and expand your minds with the thought of a life-changing experience. Your first camping adventure will bring several meaningful changes to your life by making you more resilient and self-sufficient. 
Suppose you've never ventured far from luxury hotels and five-star resorts while traveling. In that case, a camping adventure is what you need to connect with Mother Nature and let her transform you. Are you looking for compelling reasons to convince you for a camping trip? Look no further! 
Keep reading to explore why you should finally embark on a camping adventure. 
Connect with Mother Nature's Restorative Powers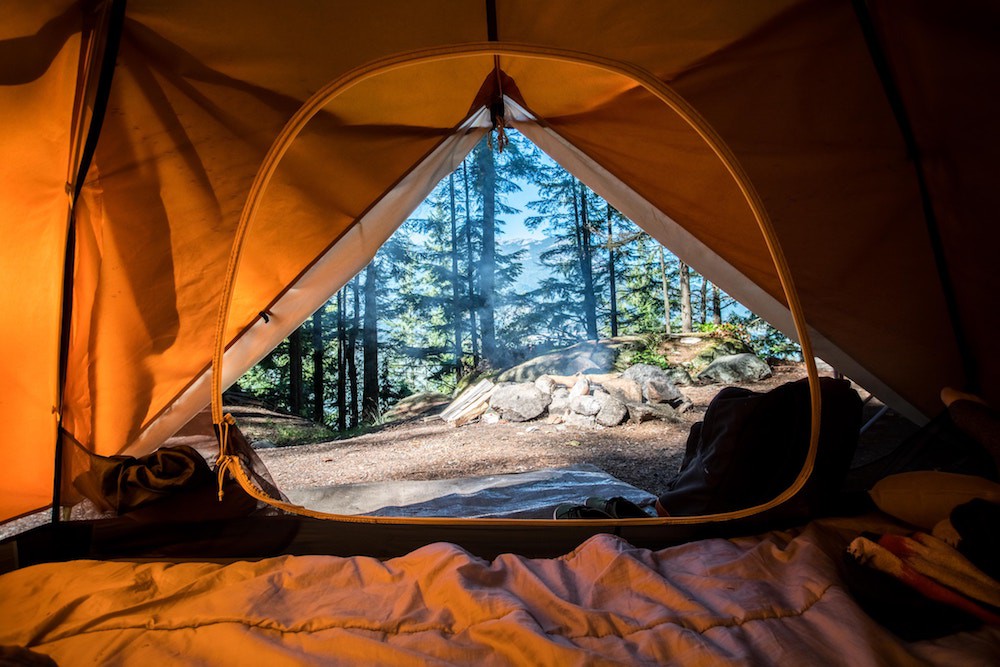 Have you ever wondered why influential naturists like John Muir, Rachel Carson and Freeman Tilden loved the wilderness and the great outdoors? Why did they encourage people to visit national parks, camp in forests and walk through wildflower meadows? These naturists recognized the rejuvenating and restorative powers of Mother Nature and inspired a distinct approach to wellness. 
Suppose you're headed off to a popular national park, such as the Great Smoky Mountains National Park. In that case, a camping adventure will help you save money and explore all the breathtaking sceneries the region offers. Adventurers can explore an abundance of scenic Smoky Mountain camping grounds near nature trails and leading attractions. 
Gatlinburg, Cade's Cove, Pigeon Forge and Elkmont are famous regions to explore well-maintained camping grounds for beginners looking for modern amenities. But if you want to camp in the heart of the wilderness, you may have to take a leap of faith. The Great Smokies offer a balanced ecosystem where adventurers can camp without the fright of carnivores attacking their campsite. 
The region is sprawling with nature trails, including the legendary Appalachian Trail offering rare glimpses of ancient heritage and historical settlements. Adventurers planning to cover the Appalachian Trail can explore multiple scenic campsites throughout the park. If you're traveling with family and children, it's wise to look for grounds in Pigeon Forge and Cade's Cove. 
Heal your Mind, Body & Soul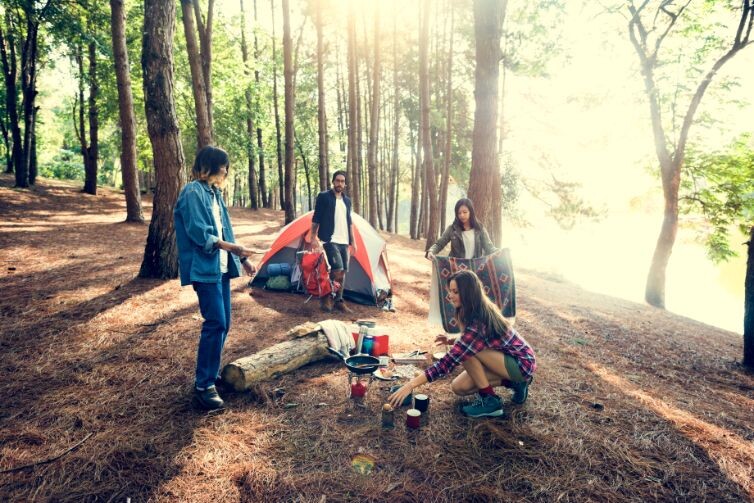 Did you know that medical science and clinical research validate nature's ability to heal the mind, body and soul? Research reveals that spending time in forests and nature reduces blood pressure levels and the production of stress hormones. There's a reason why heart specialists advise patients to consider nature retreats after recovering from strokes and surgical procedures. 
Spending time in nature encourages physical and emotional healing by reducing the stimulation of cortisol – a deadly stress hormone. Cortisol prevents healing by compromising the body's natural defenses and immunity against diseases. Walking in forests and exploring nature trails heals the heart by stabilizing heart rate and promoting cardiovascular fitness. 
Nature heals the mind by helping us unload emotional baggage and stimulating the brain's feel-good neurotransmitters and endorphins. Suppose you're recovering from the stress of an acute illness and feeling mentally overwhelmed. In that case, a camping trip will help you heal physically and emotionally. If you're having trouble believing this narrative, consider doing your own research. 
Clinical research on nature's healing benefits has inspired many therapeutic techniques, such as nature and forest therapy. 
Venture Outside Your Comfort Zone 
Modern-day lifestyles are increasingly artificial, governed by broadband speed, automated appliances and the convenience of smartphone apps. Technological advancements make human life more convenient by bringing everything to our fingertips. While this convenience has made our lives easier, it hasn't increased our life spans or improved health outcomes. 
In reality, the convenience and artificialness of modern ecosystems have made us more vulnerable to physical and mental illnesses. The human race is suffering from the growing burdens of physical and mental diseases due to sedentary lifestyles and limitless consumption. Venturing outside these artificial comfort zones and returning to primitive lifestyles is the only solution to healing. 
A camping adventure will alter your perspectives on a healthy, fulfilling, and rewarding lifestyle. Sleeping in a tent, cooking on a campfire and filtering river water will encourage you toward mindfulness and sustainability. Sleeping under a canopy of stars and waking up with the golden streams of sunrise will promote a healthy reset to create a mindful routine. 
Testing your Survival Skills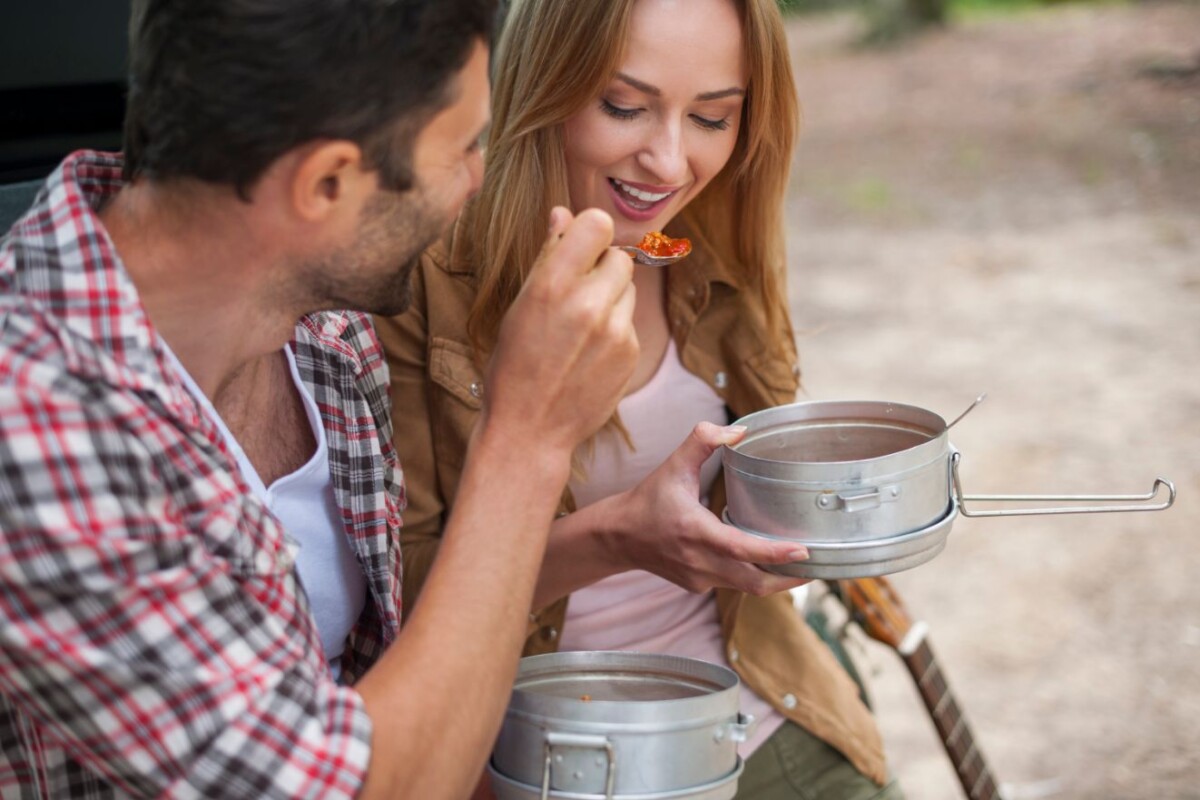 Do you have what it takes to venture deep into the heart of a forest and spend a night without running back home? Camping in a national park or forest is not a child's play. It's an extreme adventure activity, especially if you're camping in a remote location instead of a designated camping ground. This adventure will test your survival skills and your fight or flight response, inspiring resilience, and courage. 
Camping runs the risk of insect bites, devouring poisonous fruits, fighting against the elements, and keeping your cool during wildlife encounters. When we enter the wilderness, we position ourselves in the ecosystems of wildflowers and wild animals. Humans who aren't habitual of these ecosystems will find the experience challenging and unnerving but in a positive way. 
Even if you don't encounter any brown bears or get bitten by mosquitos, you will face other challenges. For instance, lighting a campfire is a formidable challenge if you forget to bring a matchbox or lighter. Likewise, erecting a tent in the middle of the forest is another task that demands skill and diligence. A camping adventure will test your survival skills and ability to look after yourself in an ecosystem that isn't designed for your comfort. 
In the end, your camping adventure will help you unlock your hidden powers and actualize your resilience. 
Final Thoughts 
Imagine huddling with your friends and family to bask in the cozy comfort of the campfire, toasting marshmallows and swapping bone-chilling horror stories. Camping adventures make the fondest of memories, tempting us to relive our experiences with yet another adventure. If you go camping in the mountains once, you're bound to return, for the memories will drive you crazy with nostalgia. 
Humans create unconscious bonds with the wilderness, allowing nature to penetrate their minds and settle deep within their hearts. And once nature makes a home in your heart, you will keep yearning for that camping adventure that inspired this love affair.