We may be all grown up, but let's admit it, we are still young at heart. We still have those baseball cards or action figures hidden away somewhere, we still have those dolls and playsets in our storage rooms that we just cant seem to throw away. Everyone loves a bot of nostalgia, and one of the best forms of childhood nostalgia is the cartoon. 
You may be wondering where we are going with this, but hear us out. What if we told you, that there was a way to bring that little bit of childhood nostalgia back.. That's right, what if we told you that there were apps out there that turned a regular boring old photo into a cartoon world? 
If you are looking for a fun and quirky way to spice up photos for your social media, are looking to make yourself seem more fun, or are just wanting to mess around and experiment with different ideas and filters for your images, then these ten amazing cartoonizing apps are just what you need. 
The applications below are mostly free, and let you turn yourself into a cartoon character! How cool is that? Stick around and find one that suits you. 
Cartoon design does not have to be all computer-based animation. Cartoon Sketch is perfect for those that are looking to have an awesome cartoon-like design created but want it to be in the form of a rough and ready sketch. This app, available on Apple and Android devices, has no bells and whistles, it does exactly what it says it will do. 
You choose a photo and with just one tap transform it into its cartoon version. The pictures can be saved and uploaded anywhere you wish. It is also free, so what are you waiting for?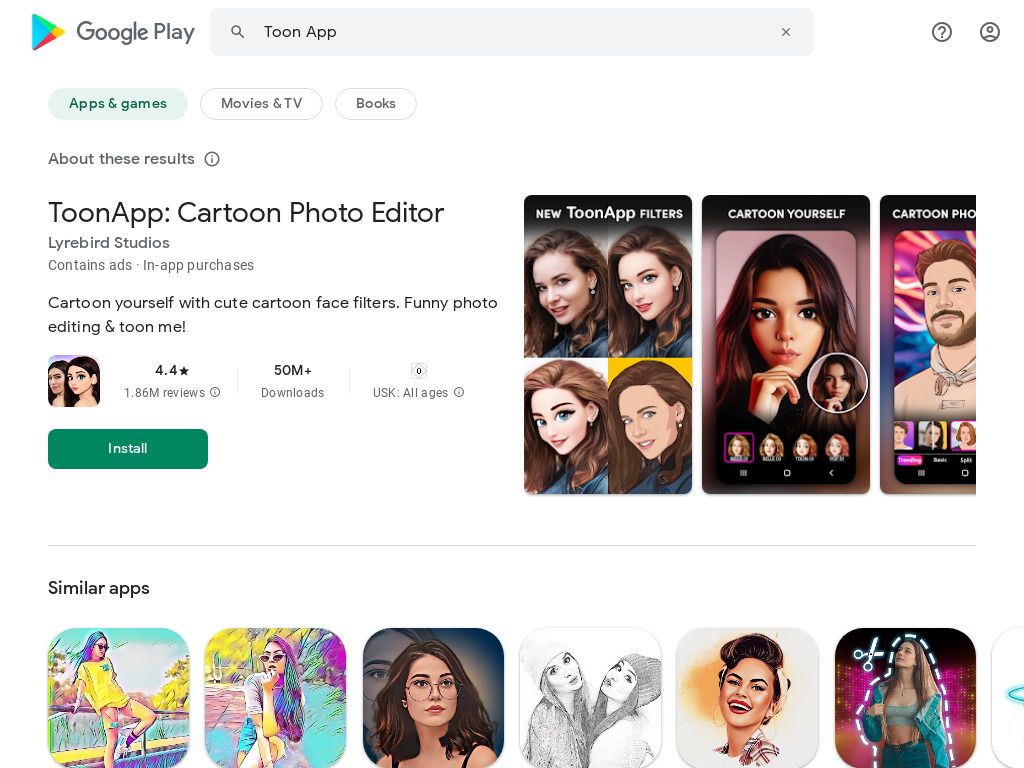 ToonApp is an awesome free cartoon image generator. The unique aspect of ToonApp is that it has community-based challenges around its features that users can participate in and contribute to. This level of competition only serves to make the content that is uploaded even better. 
With the app, you can create a cartoonized image and change the background, introduce new and exciting colors, and add drip and brush effects. 
Colorcinch is an awesome cloud-based cartoonizing app. This website claims to use AI-powered filters that let you make a cartoon of yourself. You can choose from dozens of filters available and adjust their intensity for a better look. Just keep in mind that the app is not free to use and will set you back around $6 per month. 
Using both artificial intelligence and a convolutional neural network, Toonify allows you to create a cartoon version of yourself online for free!
Developed by two AI enthusiasts, Justin Pinkney and Doron Adler, Toonify API is a mind-blowing AI app that can toonify yourself. Once you upload an image, Toonify API will blend your face with its cartoon model. Within a couple of seconds, you can toonify yourself as if made by Pixar. Considering the fact that you get this cutting-edge software at your fingertips for free, using it is a no brainer.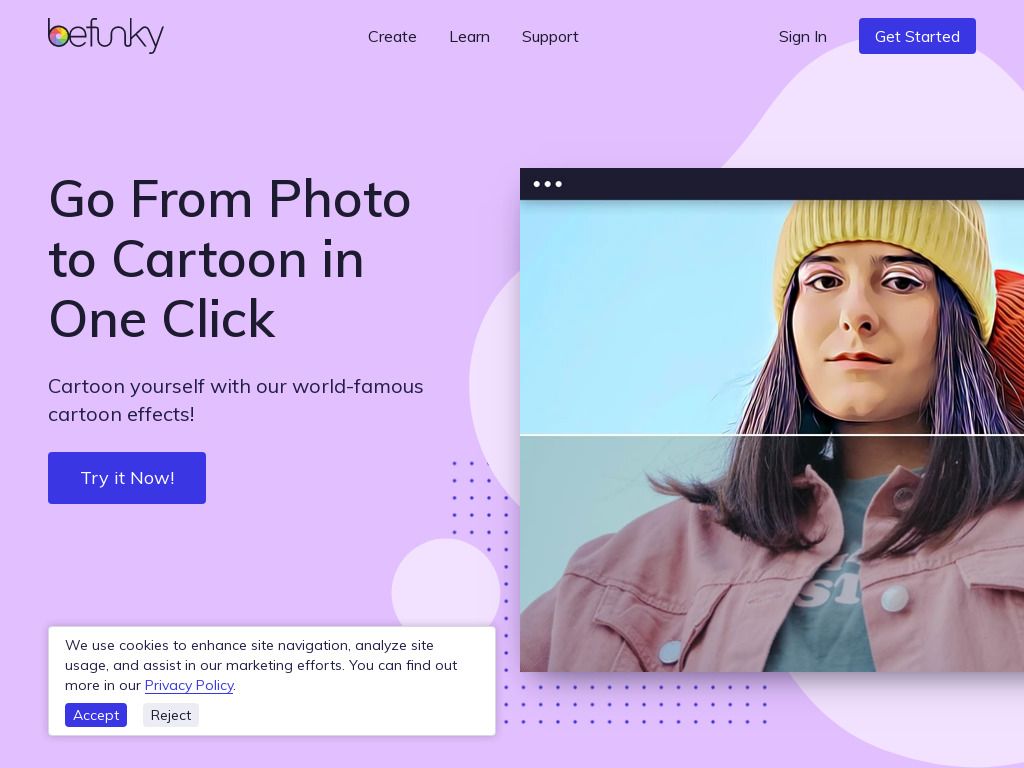 BeFunky is quite similar to the VanceAI cartoonizer in that there are a large number of features attached that will let you create a cartoon version of yourself and edit it in whatever way you wish. 
You can simply go to the editor and upload an image. After that, select the Cartoonizer option as it pops up automatically. Finally, you can download it by using the Save option on top. It is as simple as that. 
There is a free version of the application which is obviously a great thing, but if you want to make use of the suite of features available, then you will need to pay $5 per month.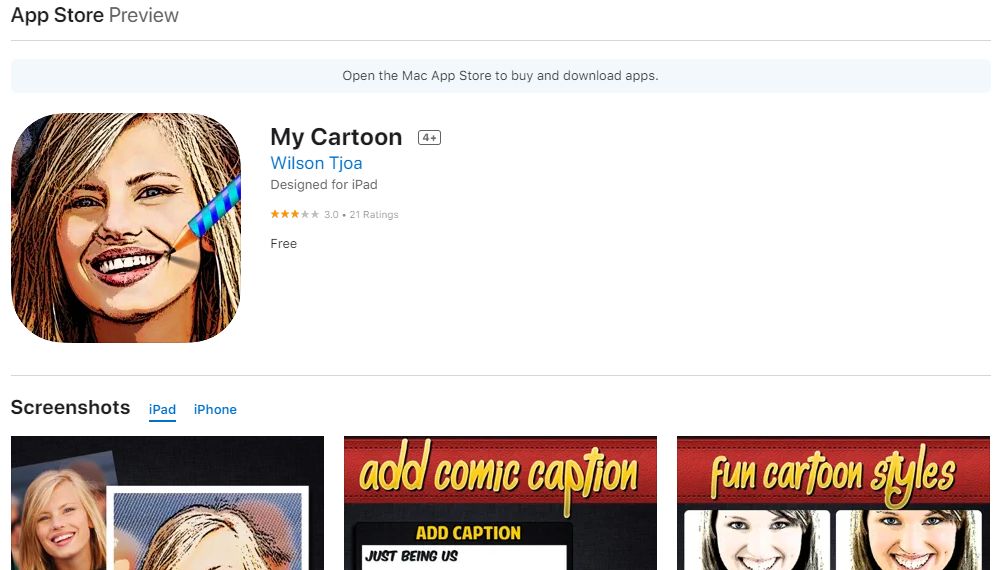 While My Cartoon is an iOS exclusive app, it achieves great results for Apple users by transforming photos into great cartoon renditions of themselves.
You can make several cartoon versions of the same pictures, keep them in the app's gallery, and even caption them for great comedic effect. There are multiple cartoon styles with normal, classic, doodle, vibrant, and even old paper cartoon effects. That, paired with the large suite of enhancement options leaves you with endless possibilities.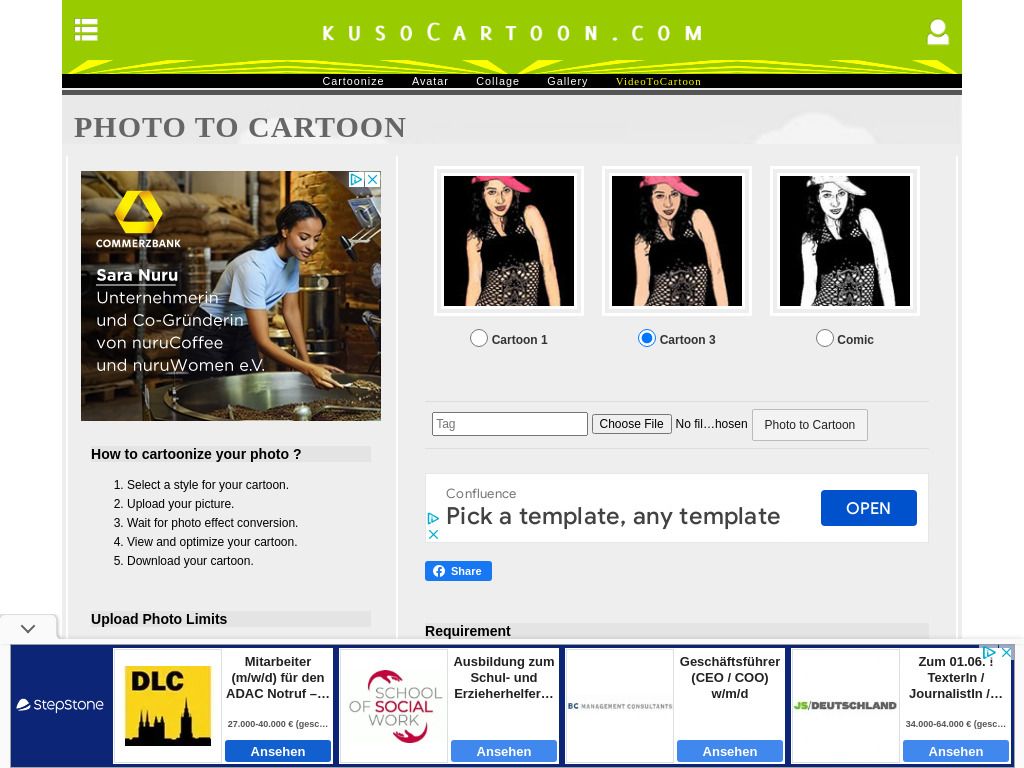 Kuso Cartoon is great in that it gives you 6 different styles to transform your avatar. The tool, however, comes with a limitation – it accepts photos in PNG and JPG format only, and the file size must be less than 500KB.
We recommend for you to simply sign up for a free account as you can easily manage all of your pictures in a personal gallery. The site may have its limitations, but it is free and its offerings are more than enough if you are looking to create a super-realistic cartoon version of yourself. 
PiZap is a unique program with a simple to utilize photograph supervisor that allows you to add image impacts, discourse bubbles, and numerous beautiful stickers. The tool comes with more than 100 unique filters, including classic image editor filters like black and white, sepia, wild filters like ColorZ and Light FX. The free version is more than enough here and gives you access to a range of great tools.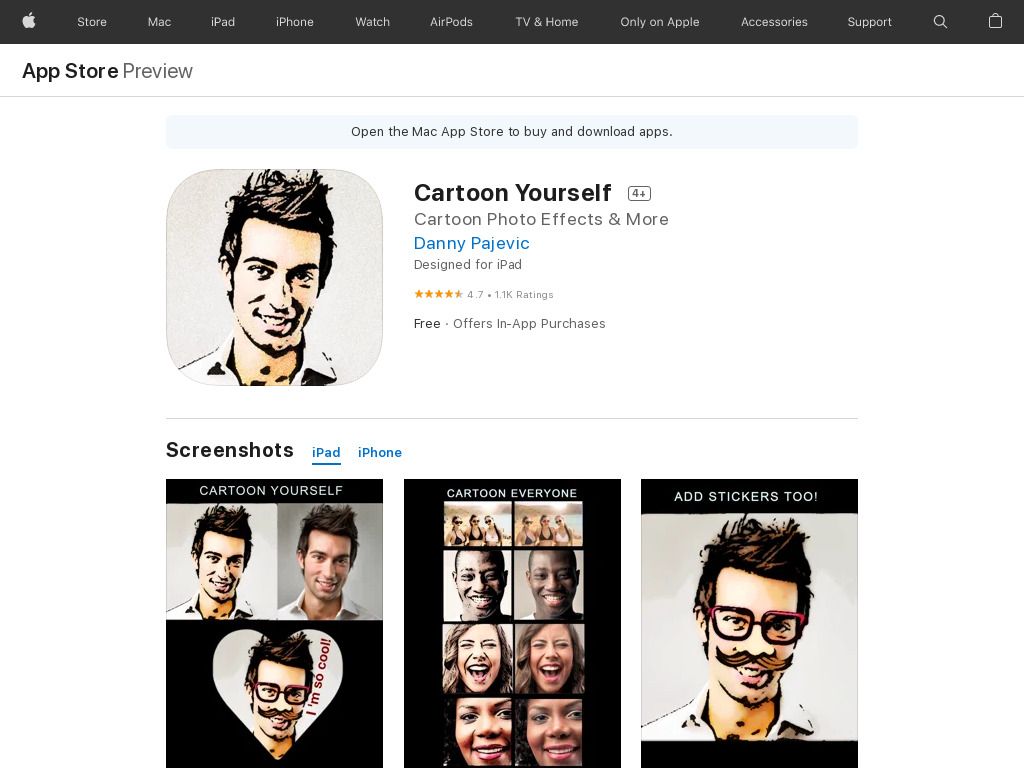 Free, easy to use, and comprehensive in its design, CartoonYourself is a fantastic platform to use if you are looking to cartoonize multiple people in one photo! 
Additionally, you can further edit your photos after making them a cartoon version of yourself. You can add stickers, text, and a lot more. Simply open the image in the app and start editing. It's so direct and easy to use that you don't have to worry about how to make a cartoon of yourself. 
Turn your photos into cartoon masterpieces with Painnt, one of the leading apps of its kind, by using over a thousand different effects and filters.
The powerful photo editor allows for vast amounts of control in terms of color saturation, brightness, and transparency. One of the best things about Painnt is the large community-based network that it has. Here, users can upload ideas and concepts of their own that they feel best suits their niche. So if you enjoy creating cartoon versions of yourself and other people, then look no further than Painnt. 
FAQs 
What is a Cartoon Yourself App? 
A Cartoon Yourself app is an application that allows you to upload a photo, and have it turned into a cartoon-like image. They are normally super easy to use and can be a lot of fun to play with!
Are Cartoonizing apps free? 
Many of the best cartoonizer apps will have a subscription attached to them in order to use the best tools available. However, you can always avail of the free versions of each application and create a base cartoon character for yourself or your friends. 
What is the best Cartoonizer app? 
Well, that is completely subjective! There are some apps that offer more features than others, but that does not make them better! In fact, some of the best apps are the ones that are easiest to use. Each of the ten applications listed above can all make the case for being "the best". 
Why should I cartoonize an image? 
The real question here is why not? Cartoonizing an image is such a quirky way of making your photo stand out, and everyone wants to see what they would look like as a cartoon character! 
Is creating a cartoon photo of yourself difficult? 
Not when you have a sophisticated app that can do it for you! With each of the ten apps listed above, simply upload a photo of yours to the dive, and within seconds it will have created a unique cartoon-like template of the image for free!