Last Updated on April 1, 2023
Whether a friend or acquaintance shared doubts or your wife is simply acting strangely, you're becoming more and more suspicious that she might have someone on the side. Before you succumb to paranoia, know that many people's relationships go through hurdles and untypical behavior might not mean what you think it does.   
Moreover, it can be very difficult to spot a lie, especially considering that people's suspicions can prevent them from discovering the truth. A lot of people used to think eye movement signaled deception, but researchers have determined that's not true. 
This post shares some signs that a woman may be cheating or lying, but keep in mind there's never a guarantee short of catching her in the act. 
Others Notice Something's Not Normal 
Friends and loved ones might notice that things don't seem normal between you and your wife. Perhaps you're arguing more often in front of other people, or they simply sense tension between you. She might be projecting her guilt about cheating if she's picking fights. People who cheat tend to try to see their spouse in a negative light to cope with their guilt and make cheating feel more acceptable. They will provoke arguments to make this easier. 
Do bring it up if she's constantly picking fights for no reason.  Her reaction can be telling. The ways to read it are described later in this article. 
Background Check Sites can Help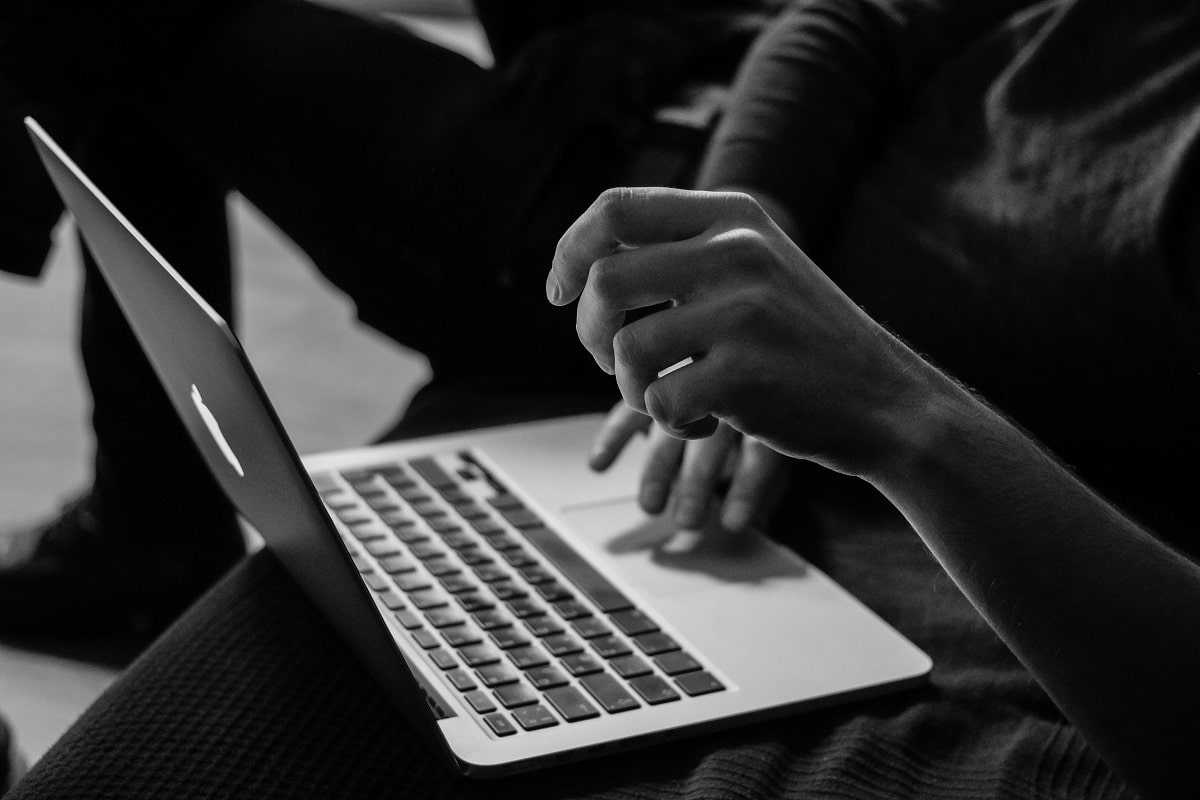 A reliable people finder will give you details of anyone's background. If she's cheating on you with another man and has saved his number on her phone, it probably won't be under his real name. You might see suspicious entries, like just an initial instead of a name. If you do, you can run the number through a background check site to see who he is. 
These sites are very easy to use. It's just like doing a Google search. You can also search based on names and email addresses. Once you do a search, you can get all the info you need on the person you suspect your wife is having an affair with. This includes all their contact details, where they live, where they work, and more. The search can even reveal if they have a criminal record. 
She's got a Second Phone Number or Email 
You find out she has a "backup" email or phone for private correspondence and communication. When you get near her phone or computer, she starts getting fidgety. She always leaves the room to take calls now, which is Something she didn't do before. When you ask who she was talking to, she refuses to say or gets angry. It might be that all of a sudden, she's glued to her phone. Someone who has nothing to hide won't act like this. 
She Fills You With Doubt
When you talk to her, she distorts the conversation to such an extent that you begin doubting your own thoughts. Whenever you confront her about Something, she puts the blame on you. She attempts to skew obvious truths. If many conversations leave you filled with self-doubt, it might be that she is hiding Something. It's easy to get away with cheating when you make your spouse reconsider their suspicions.
She's Always Very Busy 
Business trips are getting more and more frequent, or she's suddenly working late most nights. Unless she got a promotion or a new job, such behavior can be suspicious. Maybe she's seeing someone after work and/or spending more time with him at work. 
She's Lying About Her Location
Have you ever caught her lying about where she is? This can be a sign of cheating. If you're getting more and more suspicious, you can check her live locations or use her phone number to track her recent locations. There are so-called "spy apps" that can do this. 
She Avoids Intimacy 
She's acting cold, while she used to be affectionate before. A woman might find it hard to be affectionate and intimate with both her husband and the other man, particularly if she's never cheated on her husband before.  
She's Always Trying to Distract You
Avoiding certain topics and changing the subject is a way to distract a prying spouse. If you refuse to change the subject, she might start making accusations to put you in the spotlight.
She Suddenly Cares About Her Appearance a lot More
She wasn't particular about her appearance in the past, but she is now. Like all the other "signs", this is no guarantee. It's only a possible indication that she's trying to improve her appearance for someone special in her life. Things like starting to work out every day or buying new clothes that are very different from what she usually wears might mean she's being unfaithful.   
She Communicates in an Unusual Way
As her husband, you'd obviously know how she usually talks, and you'll notice even slight changes. People tend to change the speed of their speech and their pitch and tone when lying. If she's speaking a lot faster, for example, it might be because she feels uncomfortable lying to you. 
She's Hiding Financial Information
She started hiding her phone bill or her bank or credit card statement. Maybe she's concealing the fact that she's spending more money. Her spending habits might have changed in some way. For example, she might be buying herself new clothes or jewelry more often.  
Untypical Online Searches
Some spy apps come with keylogging features, which can reveal someone's search history. Of course, this isn't to say snooping is recommended, only that online searches can reveal a lot. You might learn that she got a present from someone or is accessing someone's social network information regularly. This is a common sign of cheating. 
Dramatic Mood Swings
Cheating on a spouse can induce anxiety. Some cheaters are prone to dramatic mood swings, from despondent one minute to cheerful the next. She might get euphoric after or about seeing the other man and then depressed when she can't reach him for some reason or if she succumbs to guilt. Then, frequent mood swings are no surprise. 
Could You be Mistaken?
Can you mistake a shifting gaze, distraction, or nervousness for lying? Yes, and it can lead to mislabeling or misreading her behavior. 
Nonverbal behavior is hard to read because it varies from person to person. Here are some signs that liars tend to share, but which can be misread just as easily: being hesitant, avoiding eye contact, staring past you, the gaze shifting to the right, turning away from you while talking to you, crossing her arms or her legs, forms of defensive behavior, sharing inconsistent information, untypical, strange, or erratic behavior, not using contractions, using very few pronouns, partial shrugging, playing with her hair, fidgeting or being rigid, giving more details and information than asked for or needed, saying "no" over and over again, or a slouching posture.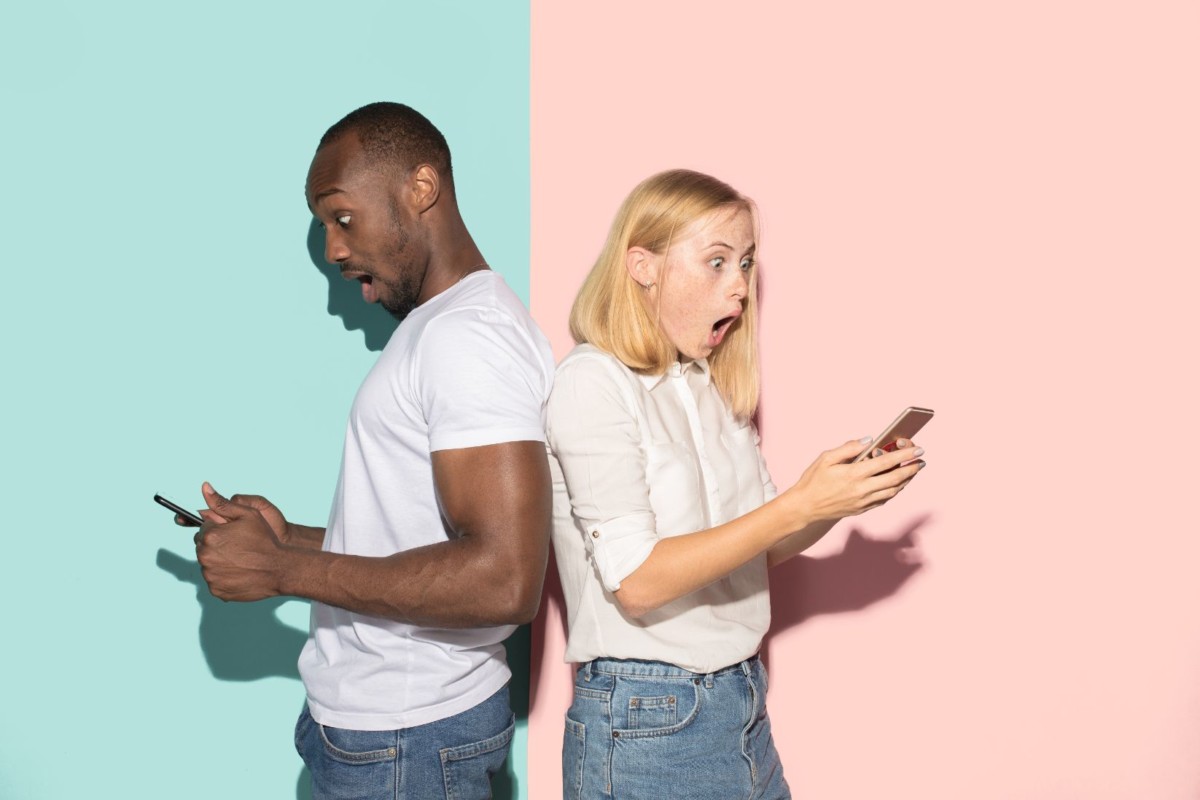 Confronting a Cheater
Psychologists don't recommend confronting someone about cheating if suspicions are all you have to go on. It's best to wait until you have concrete proof. From there, it's your call on how to proceed. Some people find confrontation most reasonable, even with the risk of it leading to separation or divorce. Others choose to live with the fact.