Last Updated on May 30, 2022
Getting married opens a whole new chapter of your life. Chances are, you are on the brink of many successes in life that will require you to have a few formal items in your wardrobe.

While it may be tempting to rent or borrow a lot of the groom's wedding day attire, you'll benefit from splurging and making some purchases that will become useful in the years to come. Here are 5 wedding attire fashion purchases you won't regret.
#1. Purchase Your Own Tux Or Suit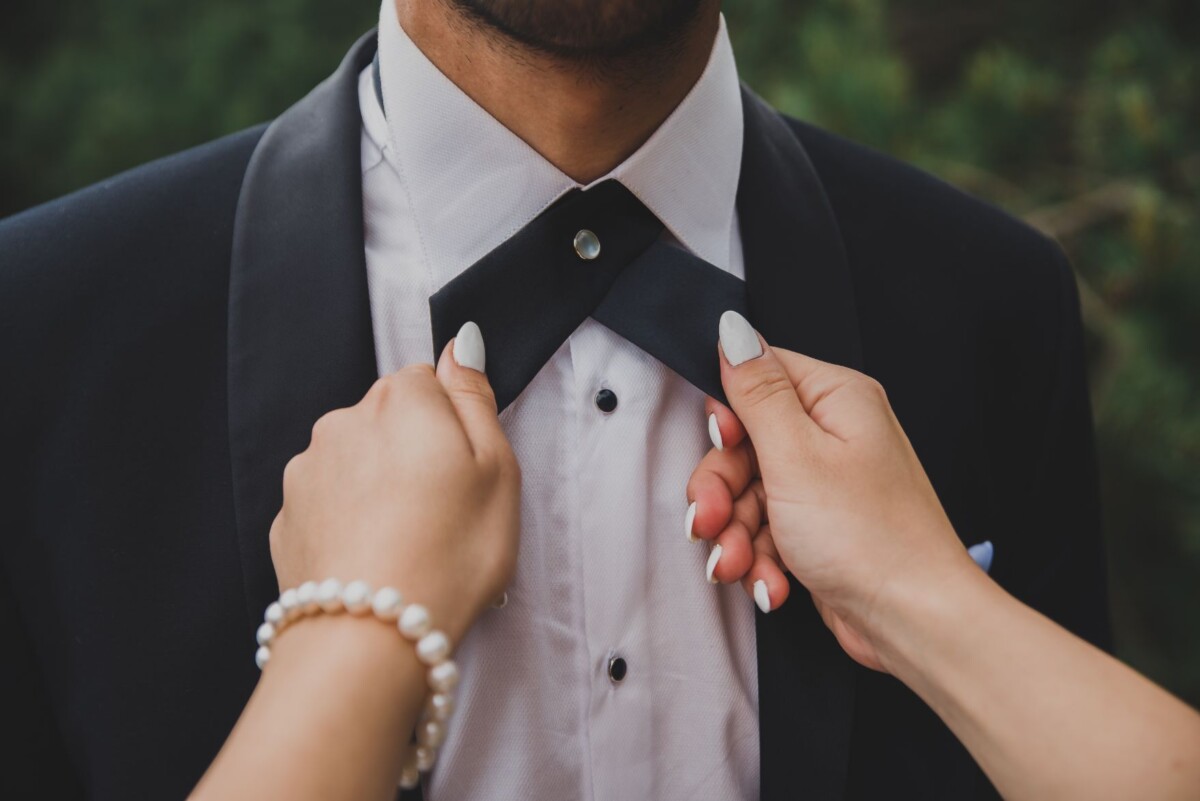 To rent or to buy, that is the question many grooms face when it comes to their wedding day outfit. The groom will either be wearing a nice suit or a formal tuxedo. The deciding factor usually has to do with the budget, but if you can afford it, purchasing this item has great potential.
Unlike the wedding dress, the groom's suit or tux can be worn again to other fancy occasions like weddings, charity galas, and even high-end job interviews (the suits, not the tuxes of course for interviews). A rental can be a few hundred bucks while a purchase could set you back $1,000 or more. You can check out this Forbes article for the best formal men's suits under $1,000.
If you're going to be renting a suit several times in your life, those few hundreds could add up fast, making the straight purchase a cheaper deal in the long run. You can also get the suit perfectly tailored for an exquisite fit.
#2. Get Yourself A Nice Set Of Cufflinks
Believe it or not, people are paying attention to detail when it comes to sizing up the bride and groom on their wedding day. Everyone wants to know what you're wearing, down to the socks and cufflinks. So let's not disappoint them, and make sure no stone goes unturned when it comes to your wedding day look.
For men, the "something new" tradition usually falls to a new set of cufflinks. Besides securing your shirt cuffs, these accessories are a great way to add a bit of flair to your suit.
You can go with traditional gold or silver but add a touch of color like black, blue, or another color that complements the wedding palette. Cufflinks can also be monogrammed with your initials or be engraved with the date.
#3. Is It Time To Buy Your First Nice Watch?
It's 2020 and we all have tiny computers in our pockets that tell us the time, weather, local news, and anything else we desire, but that doesn't take away the necessity of owning a nice wristwatch. You can easily get an affordable yet formal looking watch for a few hundred dollars, or go all out and buy yourself a luxury watch. Just don't go too overboard–check out this watch that recently sold for over $31,000,000.
If this is your first watch purchase, here are a few tips:
Avoid vintage watches unless you really know what you are doing. Leave that to the watch collectors.
Consider a mechanical watch that winds instead of quartz that needs a battery replacement to stay operational. The quartz watches are often harder to repair.
Choose a clock face that is the right size for your wrist, that you can comfortably see.
Choose your strap wisely. You can go for a metal strap that's more clunky or a leather strap that's more elegant.
Don't feel bad spending a chunk of change on a nice watch; they make great heirlooms to pass down. Of course, if your budget is tight there's nothing wrong with getting a pre-owned watch.
#4. Let's Invest In Some Nice Shoes And Socks
Men's formal footwear can be a bit daunting. It's no longer just about basic black shoes; there are many styles to choose from. You'll be wearing formal dress shoes quite a few times in your life, including weddings, parties, and job interviews. Investing in a great pair for your wedding will only help you out later.
The design you choose is mostly a matter of personal taste. Different shoes will offer different toecaps, wingtips, and stitching. Lace-up Oxfords are a great choice for wedding shoes. You can also choose a formal dress boot for a more modern look.
While we're dishing about shoes, let's not forget the humble sock. Dress socks don't have to be basic or boring. You can have colorful socks with fun prints like polka-dots, stripes, or gingham to name a few.
You can also hook your entire wedding party up with a useful gift. No Cold Feet, for example, has customized groomsmen sock gift sets that can help elevate a wedding outfit but will remain useful long after.
#5. Matching Ties And Pocket Squares Never Go Out Of Style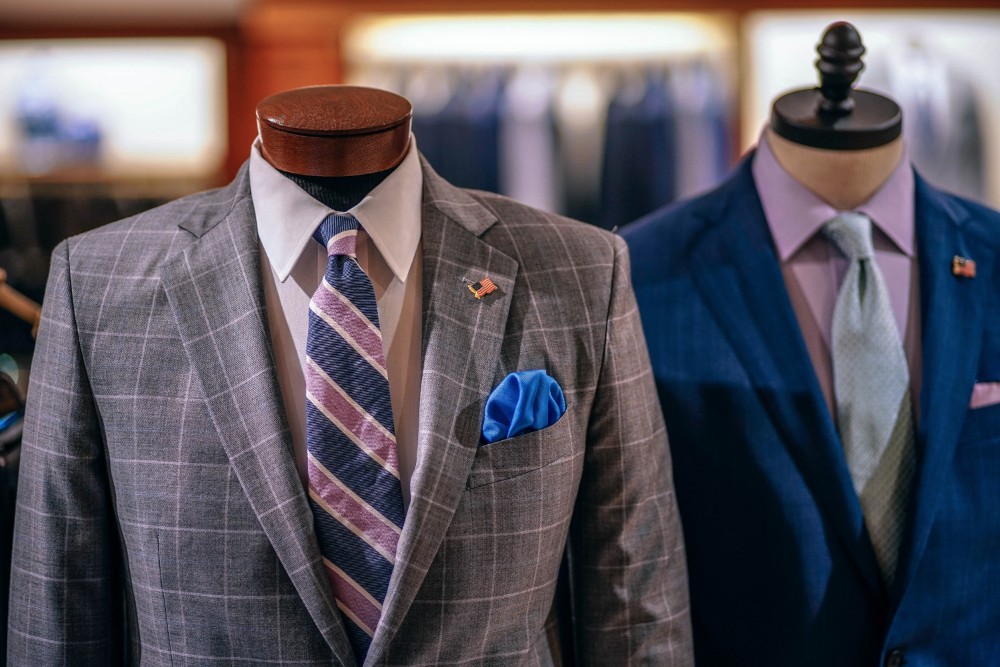 A tie is an essential accessory on a wedding day, especially for the groom himself. It can be a traditional long tie or a fashionable bow-tie. You can have a classic color or add something bold to spice things up.
Just like socks, shoes, and cufflinks, a nice tie can be worn for years to come so it's an easy investment to make. A black formal tie is always a hit and can match just about any formal occasion. A printed or textured tie is also a nice piece that can bring further attention to the groom.
Lastly, a matching pocket square can really turn things up a notch. The pocket square can also be a bold color or a few accent colors as it peeks out from the breast pocket. Try different folding styles to see what matches your outfit best.
As you can see, there are many elements that make up the perfect groom's outfit and most of these pieces can become essential parts of your wardrobe for future wear. You'll also get a kick out of remembering your wedding day each and every time you wear one of these pieces over the years. Choose wisely, because these suits and accessories will be around for a while.