Last Updated on April 1, 2023
Over the last decade, the focus on technology has shifted from bespoke software packages loaded onto servers at the business location to retail cloud platforms that enable remote working and a better customer experience. The automotive retail business relies on a DMS or dealership management system, and the next generation of automotive retail cloud platforms provide this and so much more.
Bespoke and Niche
Only one of the critical features of the automotive retail industry is the fact that it is very much niche, and therefore a general customer relationship management software package cloud-based or otherwise just won't cut it.
Many unusual features need to be specifically thought out and programmed, and this is what automated retail cloud platforms can offer. In the current climate, another essential feature is a zero-contact application, and this has been made possible by software companies like Tekion.
Zero-Contact
Part of creating a customer experience is building trust. Customers are now demanding zero contact, and previously, when purchasing vehicles, this has simply not been possible. However, now not only can a dealer sell a car, but they can also service and maintain cars without needing any form of contact.
Automotive retail cloud platforms are designed to be easy to use and completely secure, which works to offer the customers the trust levels they are looking for. No longer do you have to be in a face-to-face environment with your customers, but you can be in the same digital space and n put together the perfect vehicle package that meets the customers' needs and fits with the budget they are looking for.
In addition, it is possible to take deposits online in a completely secure manner, and the vehicle can then be delivered to their door without the need for visiting sales showrooms. Already automotive retail cloud platforms are proving to be tremendously valuable for car dealerships.
Dealer Management 
One of the most useful features of cloud-based technology is that your information can follow you anywhere you have access to a web browser. This is any data stored within your software, so that includes statistics in reporting giving you the ability to check up on how well you're performing from the comfort of your own home. Dealers are already discovering the benefits of being able to offer contactless cloud-based sales.
Recently a Californian-based dealer said his team were able to arrange a deal for a vehicle that was then delivered to the customer over 400 miles away. It offers a more agile way of working with your salesforce, being at different locations, or even working from a home office. Cloud-based technology certainly opens doors and gives you the opportunity to bring your business right up to date.
Because the data is stored remotely, the backup routine is handled by the providing company. It takes away the need for dealership management to include on-site specialists as any queries can be dealt with remotely by the software team.
Servicing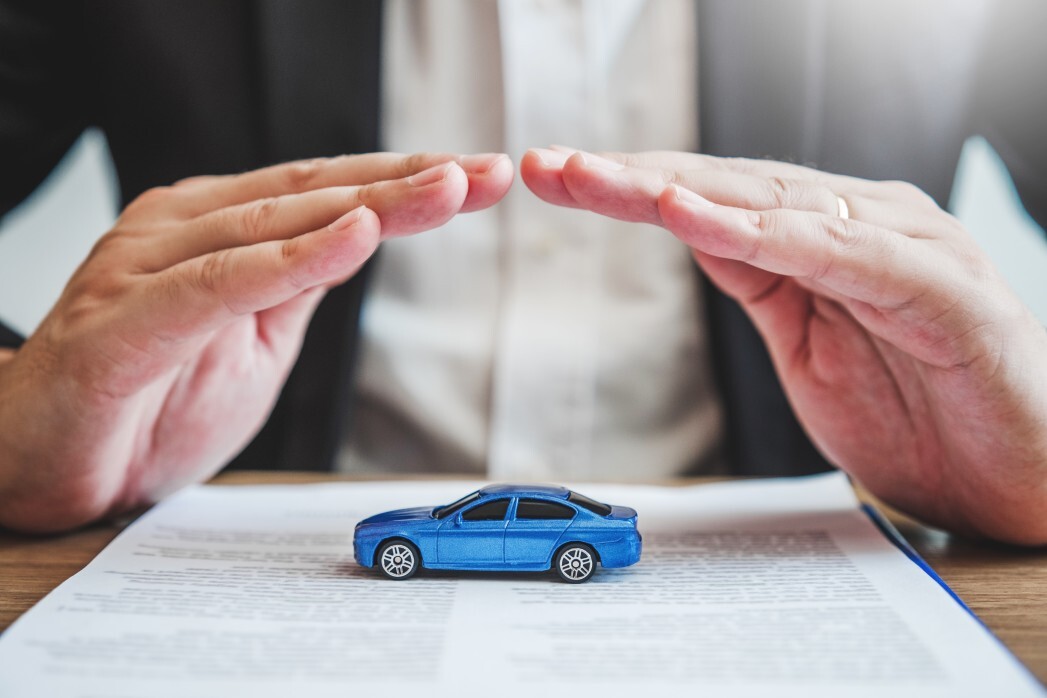 So how do you offer services in a zero-contact manner? Well, with the automotive retail cloud platform, it becomes a very simple process. The customer can either bring their car to your garage, leave the keys in a secure drop box arrangement, or with a service called the Premier concierge; cars can be collected and delivered back to the customer in a remote way.
There is no need for any contact, and it is also another benefit for the customer experience as it can be collected at their convenience from either a home location or the office. With people having increasingly busy lives, this is going to be of interest to many customers who simply struggle to fit in at the time to take their car to the garage and then have to arrange a courtesy car or alternative transport.
As more people are working from home, the home location will likely be the most effortless collection and drop-off, and the vehicle will not be missed for the servicing period. 
Dealer Management Software
The automotive retail cloud platform is another advancement in dealer management software. Therefore, the whole system is modular and can be created on a bespoke basis to suit whatever form of automotive retail business you have to offer. One of the key features that a lot of dealerships find invaluable is the ability to run more than one inventory.
First, of course, you have the cars available, and sometimes this can be hard to keep track of if you are a busy multi-site company. It is also vital information for your sales team if they are working on a no-contact remote basis. They can easily see which vehicles are still available and every detail pertaining to them.
Many dealerships then want another inventory to keep track of their parts and servicing stock. Again, suppose you have service facilities in more than one of your locations. In that case, mechanics can easily track parts and get them to the correct location or, with the zero-contact option, move the vehicle to the garage that has the parts on the shelves waiting.
Time Management 
Finally, the software gives you the ability to prearrange services with reminders automatically printed to be sent or emailed to customers. It is an innovative and future-proof system, and by creating a seamless customer experience, you are more likely to get repeat business and refer to trade to friends and family.
Already, this software is proving its worth, with some of the first businesses to install it demonstrating a higher gross revenue of more than 50%. It certainly seems as if the world is embracing contactless living, and therefore it makes sense to keep up with customer preferences.
Of course, with a secure payment facility, you can also take things a step further; the servicing team can load in invoice details which can be automatically sent to customers who can then log on and pay online. This popular new way will likely become the standard way as it works for increasingly hectic lives.