Last Updated on January 4, 2021
From wrapping gifts to decorating the Christmas tree, there are lots of things about the festivity that excite people throwing a party or inviting others to have fun at their home.
With all this to take care of, one more thing that a host needs to do on Christmas Eve is preparing a delicious meal for the guests. Instead of serving time-consuming or boring dishes that people eat daily, the host can buy Italian pasta online and let guests experience the traditional taste of Italy.
Italy is heaven for food lovers. It's a gorgeous European country with a rich history of food. From desserts and dishes, there are many unique eatables that can only be experienced in Italy.
One of them is pasta. Although this Italian food is available in all parts of the world today, its best version still belongs to Italy.
Italy is home to dozens of pasta types. They are different from each other in terms of ingredients, shapes, and tastes. Some non-Italian brands claim to make products that match the quality of Italian pasta, but none of them can justify the taste.
It is because many of the reputed Italy-based brands make their products using traditional recipes and raw ingredients that come from Italian soil.
People outside Italy don't need to visit the European country to taste authentic Italian pasta on Christmas eve. They can get a made-in-Italy product from a reputed Italian food store online and prepare a dish at home to enjoy with their guests.
Here are some amazing, colorful types of Italian pasta to buy online and cook on Christmas eve:
These are flat ribbons made of egg and flour. They make a sturdy pasta that can be eaten with a variety of Italian sauces. The most common use is with creamy Alfredo sauce. Originated somewhere in Italy, the traditional paste is extremely popular in Rome. It goes by different names in Europe and comes in different shapes. The long, ribbon-like pasta can be around 10 inches long.
Spaghetti is one of the most popular pasta around the world. It is so famous that all pasta lovers must have tasted it at least once in their lifetime. Although the food is believed to be originated in China, its most popular recipes belonged to Venice. These are thin, long noodles that can be served on Christmas eve with a variety of food items, including vegetables, soups, and meats.
Also read: Here's Why Italian Food Like Different Italian Pasta Types is Loved by the World
Originated in Veneto, bigoli is an extruded pasta with thick and long appearance. The Italian pasta is made of whole wheat flour and can be served with a range of items, such as thick sauces or meat sauces.
Those looking for a thicker version of spaghetti should looking for an answer to 'where to buy bucatini pasta'. The origin of bucatini belongs to Naples. Its name is derived from buco, which means a hole. It is a type of pasta that comes with a hole running through its middle. There are many ways to serve pasta, and some of them are cured meats, eggs, and anchovies.
Penne is also one of the commonly known pasta whose origin belongs to Italy. Originated in Sicily, penne is famous all around the world due to its cylindrical shape and usage with various kinds of sauces. The pasta type can be stuffed with different types of fillings, such as ricotta and spinach. It can be served with a range of sauces, and most of them are cream-based and tomato-based.
With origin from Marche and Emilia-Romagna, tagliatelle is among those Italian pasta types that are easy to make. They are long, ribbon-like strips that can be served with different types of food like pork or beef. Where to buy tagliatelle pasta? Reach a reputed Italian food store and order a product made in Italy by a well-known brand from the region.
Sicily is among those few regions that hold a special place in Italian history books written around foods. Several pasta varieties were invented in Sicily, and casarecce is one of them. Casarecce is derived from casereccio, which means homemade. The pasta type is a staple to many homes in the country, especially the regions of central and southern Italy. It has a twisted shape that looks like 'S'. The food can be served with a range of foods, such as ricotta and eggplants.
Those who wish to experience a unique Italian pasta type this Christmas eve should go for porcini mushroom pasta. There are products like fettuccine & porcini mushroom pasta sauce kits that help make a delicious dish. They include ingredients to make the dish and serve it.
As the name suggests, these are strings like structures. Also known as capelli d'angelo, the pasta is a version of spaghetti. However, it's thinner than spaghetti and can have a diameter of around 0.031 to 0.035 inches. It can be enjoyed with seafood dishes and light sauces. A genuine product made in Italy looks like a bird's nest. It has been consumed since the 14th century.
These are cute, tiny grains that look like couscous. It is a classic Italian pasta that sometimes also referred to as pastina. Originated somewhere in Italy, these grains are easy to cook and can be served with a wide range of soups and salads.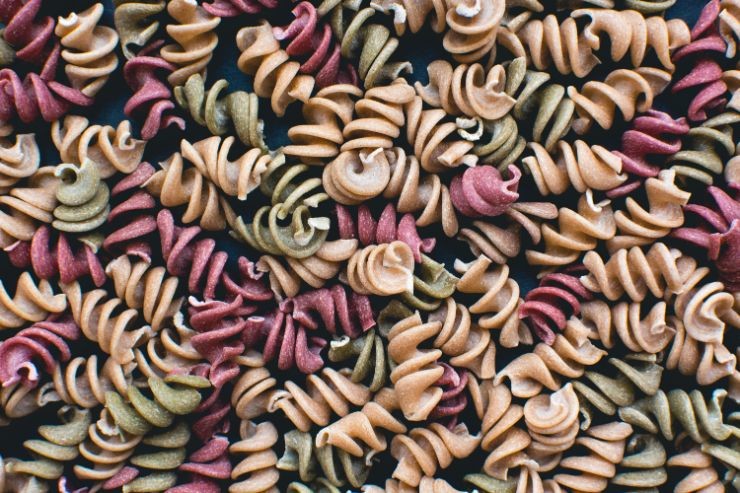 It's a classic Italian pasta type that can add a little twist to a dish, thanks to its spiral shape. These are short noodles that have an impressive ability to hold onto sauces. The pasta can be paired with different types of sauces to make a great pasta salad.
Conclusion
Italy offers a wide variety of pasta dishes that can be cooked this Christmas eve to taste authentic Italian cuisine and impress guests with unique cooking skills. One can buy Italian pasta online from a reputed store while ensuring that the products are made in Italy.
Cook Italian pasta, and have a wonderful Christmas!