Last Updated on March 8, 2022
You have just launched a vibrant and attractive website. You believe that the money will soon follow. But then days turn into weeks, and there are no signs of improvement on the horizon.

In this age of digital media, the entire globe is your competitor. Consequently, it is not just enough to hire a skilled graphic designer to elevate your website to the next level. You need to focus on multiple other factors that might not have popped into your entrepreneurial mind yet.
So, given all these seemingly dire circumstances, how do you maintain a certain level of traffic to your sales page and generate a steady stream of revenue? Read this article to find out!
Evade the trap of jargon-heavy content
Do us a favor: Open your website and skim through the content. Do you find multiple hyphenated terms, industry-specific keywords, and ample use of foreign words? You might have zoned in on the problem already.
Complicated words might seem impressive at the surface level but does it really help bring about a change? After all, your goal is to attract future clients who will turn into regular customers and not write an academic dissertation!
Sure, you have to be aware of the industry-specific knowledge and acquire relevant skills. But when push comes to shove, you have to do away with the vague abbreviations and keep your content simple, clear, and concise. You do not need to use complex industry jargon to show that you are an industry authority and that your business holds immense promise and potential.
You just need to build a bankable brand name that your customers can trust. In fact, if you harp on inefficient jargon, your clients may feel overwhelmed and might even lose faith in your credibility.
So, what can you do to keep your content interesting and your customers hooked? First and foremost, put yourself in the mind space of your target audience. If needed, conduct surveys and utilize data from testimonials and social media posts to grasp the way in which the target demographic converses in their daily lives.
Once you have accomplished this, use professional and simply phrased language. Avoid confusing and pretentious words at all costs and invite regular feedback from your audience to continuously refine your content.
Master the art of text readability
Effective content on a sales page is important – no doubt about that. But it will all come to naught if you do not attach equal importance to the website design and the element of text readability. Even the most evocative and thoughtful sentence with impeccable grammatical and syntactical structure loses its charm when presented in the form of a cluttered and barely readable text.
Likewise, an essay type blog where you ramble on for weeks on end is not going to do any favors to your sales figures either. So, the question arises: What is the perfect balance when it comes to text readability?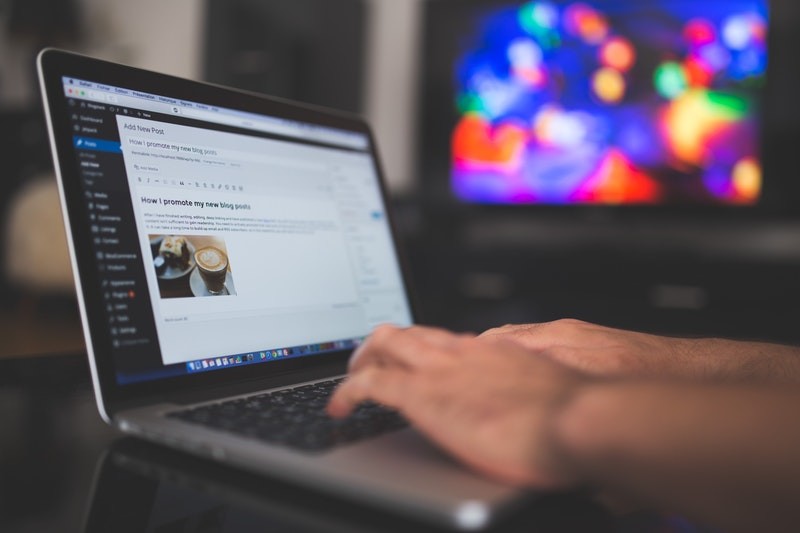 Use bulleted or numbered lists to present multiple items in an attractive and easily readable format. Generous use of headings and subheadings to clearly demarcate the information on your website is highly recommended to guarantee audience orientation.
Make sure that the flow of content is continuous and the content forms a cohesive and comprehensive whole. You can also utilize the bold and italic fonts to highlight keywords that will immediately capture the readers' attention.
If you end up writing a relevant blog post that spans a few pages, creates a table of contents so that the target audience can easily access the topics of interest instead of being overburdened by the content that is irrelevant to them. Also, incorporate diagrams, figures, tables, images, and graphs so that their understanding of the text is supplemented by pictorial representations. Address the customers with the second-person pronoun "you" and use terminology that they will grasp and understand.
Impactful language equals customer inflow
Allow us to introduce you to the wonders of power words. These words are a marketing professional's secret treasure trove as they derive their energetic resonance from sensory details embedded in human existence. Your sales page is intended to provide your readers with information, yes, but the way it makes them feel will be a major factor in your success.
Do you wish to impress them? Do you want to make them feel loved and appreciated? Do you seek to inspire motivation to take action?
Power words can make you accomplish this and more if you know how to mold them to your needs.
Some examples of power words are "magic," "jubilant," "thrilling," "profit," "money-saving," "scientific," "glorious," "adorable," and so on and so forth.
Case study: Simply Business
You might be thinking, "I get what you are saying, but it might be really difficult to apply all these strategies in the real world." Here's an example of what an ideal sales page should look like
Source: SimplyBusiness
You will notice from the above link that each and every paragraph on the website is devoid of jargon and clearly understandable and contributes some information that builds your overall understanding of what this business seeks to offer. You are assured of the business's ability to help you choose between different insurance coverage plans. As a target reader, you feel encouraged to delve deep and find the plan that suits your needs.
Second, there is a clear focus on readability through the entirety of the sales page. For amateur readers, a definition of business insurance is prominently displayed and you can easily access relevant FAQs through the attached hyperlinks in the form of headings. Bulleted lists are also featured.
Power words such as "best," "affordable," "strong," and "top" help seal the deal by consistently capturing the reader's attention.
Now that you have an in-depth idea about the various attributes of immensely saleable content and website design, do you think you can apply it to your own business? When in doubt, just refer to our case study included above to apply these lessons to your own sales page!