The use of online marketplaces for a host of goods and services has evolved greatly over the last 20 years. In today's world, you can find hundreds of marketplaces, selling everything that you could want or need.
The pros of this marketplace evolution are that you can buy and sell anything online, but ironically, the cons are that you can buy and sell anything online. It can be difficult to trust many marketplaces because often, we do not know if sites, groups or sellers are legitimate, so we tend to stick to what we know and are afraid to broaden our horizons.
For years, Craigslist has been top of the marketplace food chain and has a reputation for being legitimate, safe, easy to use and reliable. However, over time, newer marketplaces have come along and offered something fresh. This article looks to help you to expand your horizons and show that although some marketplaces can be questionable, good quality sites and apps do exist that you can use along-side or instead of Craigslist! 
What is Craigslist?
Craigslist is considered to be the original classifieds marketplace. It is a website that allows people in over 70 countries to buy or sell a host of good and services both locally and internationally. It has been operating for over 20 years and has been referenced in movies, video games and books. But here is the thing, it is not 2002 anymore, the world of buying and selling has evolved and now we have a variety of options open to us. But why choose these options over Craigslist? 
Why look for alternatives?
With so many huge companies (Amazon, eBay, Facebook) expanding the ways in which they operate as marketplaces, more and more people are beginning to see that there are viable alternatives that can offer exactly what Craigslist does, if not more. As well as that, a host of smaller applications and sites relating to the sale of services have come along.
Giving people more places to find accommodation and find work. I think that this is a good thing because the more viable alternatives that appear, the more competition there is, and this will force marketplaces to continue to increase their standards! It is a win-win for the consumer, because now there are more credible places to buy and sell goods and services than ever.
Importantly, looking for and using alternatives does not mean that you need to abandon Craigslist if you like to use it! It is just like trying on a new pair of shoes, it allows you to change things up when and if needed. 
What to look for in an alternative?
That's enough talk about shoes for now! If you were looking at other marketplaces to buy or sell on, it is important that they have a few key qualities attached. 
Accessibility:

At the heart of any goods or services marketplace is a strong user base (hey, that rhymed!). And at the heart of a strong user base is a site or marketplace that is easy to access. The easier it is to access, the more traffic that is likely to be on it and the more likely your good/service will get seen. 

Accountability:

This quality is crucial, you want to make sure that when you buy an Xbox, you get an Xbox, not just a picture of one. Fraudulent activity can never fully be stamped out, but a marketplace that takes strong measures to ensure that the buyer or seller is safe and legitimate is something that anyone looking to use a certain marketplace should look in to.

Ease of use:

Many users go on to an application or marketplace simply to browse, but many go on with a purpose, to buy/sell or look for a specific thing. How easily you can do that depends on the site itself, but in an ideal world you will use a site that lets you create, verify and sell from an account quickly and efficiently if you are selling or create an account and make a purchase with ease if you are buying.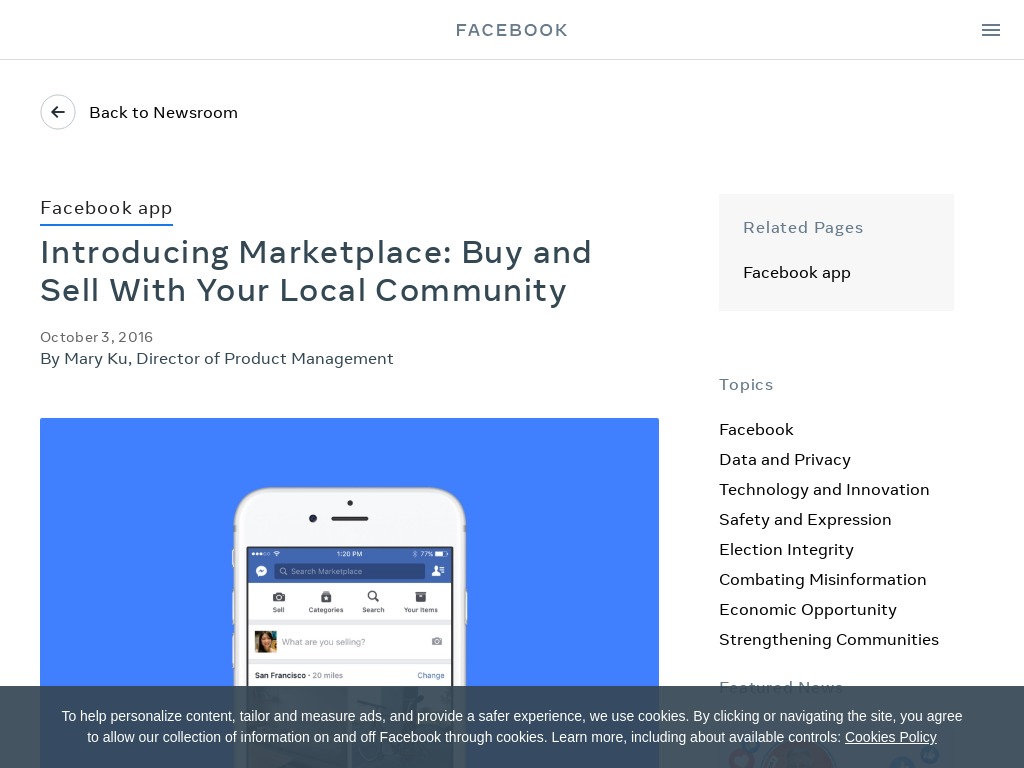 You cannot have a list of marketplace alternatives and not include Facebook Marketplace. Arguably the easiest to access and most popular marketplace in the world right now, it is integrated with the Facebook home page, which has over 1 billion users.
This has the potential to offer up endless possibilities regarding the buying and selling of pretty much anything. Selling is free, you can limit or specify location in your searches and set price ranges. What I love is how it all links to Facebook messenger, another widely used platform on Facebook so you can communicate directly and quickly. 
Facebook also has private groups for buying and selling, so if you live in a specific location or have a specific interest, you can join locals or like-minded people and buy or sell accordingly. Its integration with your Facebook profile is a big plus because it is easy to spot fake accounts or scammers. Unlike Craigslist, you are unlikely to see many job postings on Facebook marketplace, but in terms of its user base, variety, search controls and accountability, I think Facebook marketplace is the frontrunner in online marketplaces right now. 
Another marketplace that is worth a mention is Mercari. It is not as well known as some of the other giants on this list, but it does have some good qualities that I think make it a viable alternative to Craigslist. For one, it is a global marketplace, where the seller can ship the items to you as opposed to face to face. So technically it is not a classifieds site, but it does have a large user base, with over 45 million downloads in the US since its inception in Japan in 2013.
It also has an easy-to-use mobile app. In terms of accountability, it does have a buyer and seller rating system, which is good because it lets the user determine if the person that they are buying from is legitimate and trustworthy. The seller is responsible for the packaging and posting so that could get expensive for both parties depending on the product, but you do get a printable label that can help you track the parcel.
What makes this a viable alternative to Craigslist is its large user base, the variety of products on sale and its easy to use and navigate interface. There is also a 10% fee when an item sells so just be aware of that if you are looking to use Mercari to sell products.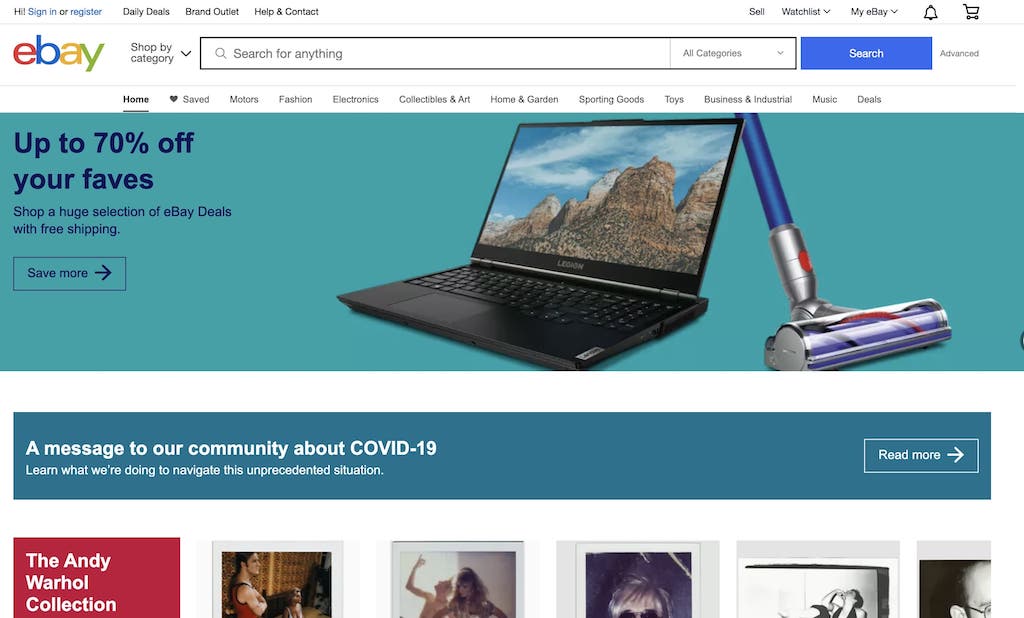 The second marketplace juggernaut on the list, eBay, is one of the largest companies in the world and because of this, it generates huge amounts of traffic. This means that whatever you list is likely to be seen by more people, giving it a better chance to sell. There are two main sides to eBay, the regular site, which allows you to bid for and buy a host of items.
But there is also eBay Classifieds, which is accessible via the eBay homepage and allows you to buy items in your local area for pickup. What makes eBay a great alternative to Craigslist is its massive user base, its accessibility, its various buying and selling options and its strong consumer protection measures. Their long-standing reputation as one of the most reputable marketplaces on the web is what makes it such a strong alternative.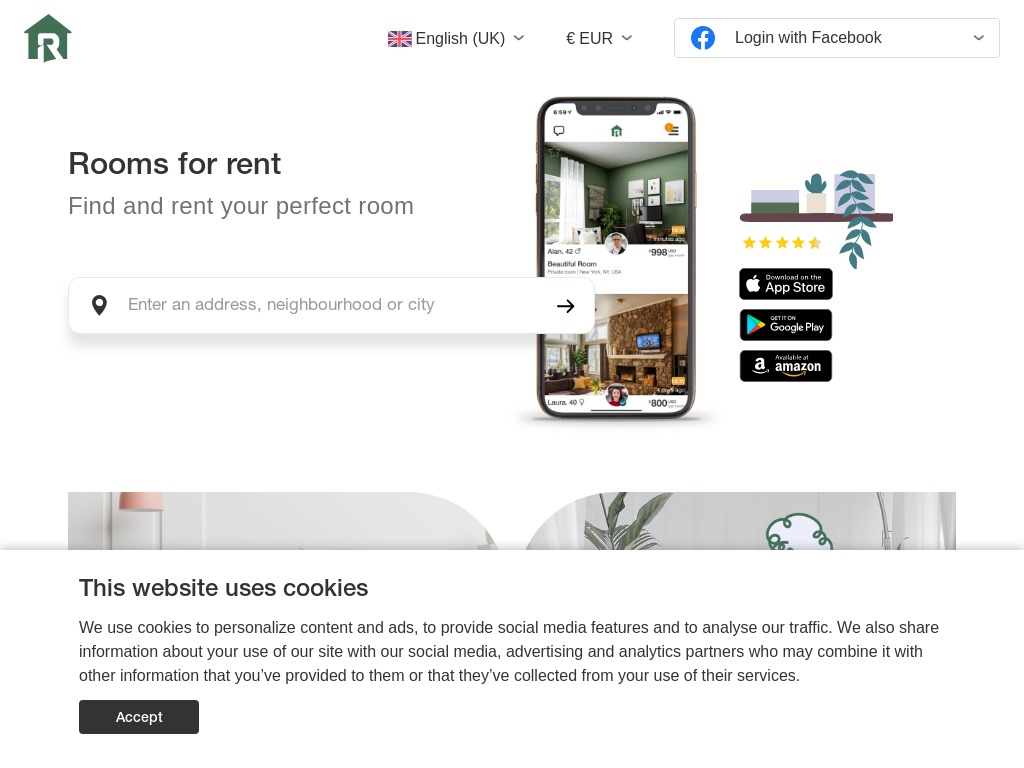 Hey, let us not forget that Craigslist is not just about selling items that you have lying around. People use Craigslist to look for accommodation or roommates as well. Roomster is a clean and easy to use alternative that was launched in 2003 and has helped millions of people worldwide to find accommodation.
There are a few things that I love about this app, firstly, it is available as an app or on desktop, it is a globally supported site so you can find places in any major city, it has an easy to use and modern looking interface and most importantly, you register and login through your Facebook.
This allows you to look at potential roommates or landlords and get an idea into who they are, what they are like and if they are real! A great alternative to finding accommodation worldwide, it is more streamlined, and user focused than Craigslist in this department so for me it is not just an alternative, but a better choice. 
Another strong selling point behind using Craigslist is that you can find employment on it! For years, companies have hired through Craigslist and it is still a popular platform to hire and look for work today. However, if you are looking for an alternative place to find work, look no further than Glassdoor.
As the name suggests, Glassdoor prides itself on being the worlds most transparent career community, giving you not just the opportunity to apply for a job, but the chance to look at insights into the company, with salary expectations along with past and present honest employee reviews.
I would consider Glassdoor a better alternative to Craigslist when looking for work because of its commitment to transparency and legitimacy. There is no questioning that it looks out for the nest interest of the user, with specific focus on letting you find the right job with the right environment and the right pay.