Last Updated on March 31, 2023
Online learning has taken the L&D industry by storm and has simplified the process exponentially. There has never been a better time to be an online course creator. Contrary to popular belief, creating a best-selling online course needs strong management to ensure you are producing quality content that will attract learners.
Creating an online course requires a thorough understanding of your target audience along with providing engaging content. At the same time, it is crucial to create something that is sellable and profitable. We have listed below five project management tips to guide you in creating a successful online course:
Define content quality:
For an online course to be successfully created by a team effort, you need to define what quality means to you. This means extracting detailed information from your SMEs about the topic you have selected and understanding precisely what the end product should look like.
Not having enough information about a topic can lead to you producing average quality content. Research as much as possible to provide references and define the quality of content. Also, you shouldn't duplicate the content that is already available as you will be disappointing your learners by presenting unoriginal course material.
Establish goals: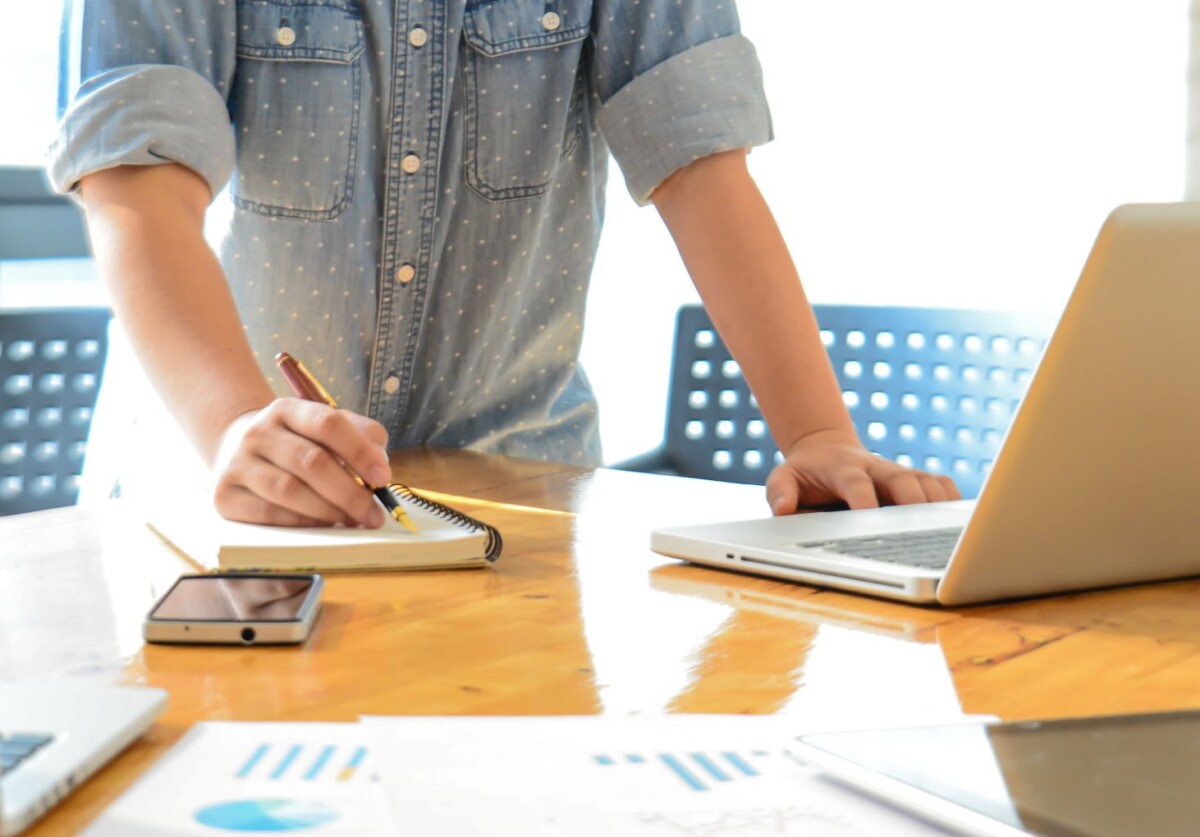 Before you start developing an eLearning course, clearly define all your project requirements. Your team must be on the same page regarding the common goals you want to achieve and the important criteria for making the course a success.
It is always better to establish expectations in order to avoid any possible conflicts that may arise in the process. This includes discussing all the details with the stakeholders as well as the SMEs to ensure everyone is on the same page.
Strategize the workflow:
When kicking off the planning, you must outline all major targets to create a clear workflow. This includes all the strategies for presenting information-rich content within the deadlines. An effective strategy helps everyone involved identify the current progress and when certain project deliverables are expected. This helps in avoiding any miscommunication or confusion.
You can make use of project management software free of cost to effectively define learning objectives and manage all aspects of the course development. With this tool, you can plan and delegate work by dividing it into smaller parts and allocating it to the concerned resources. A good project management strategy also provides metrics to measure progress.
Facilitate coordination & cooperation:
Building an online course is not a one-man job. For the execution to go as planned, every member of the team has to work in unison with each other. This means coordination has to be established between all the teams to produce great content. If any particular team or team member lags, the end result will not be up to the mark.
Once your strategies are ready and the course goes into the production phase, every step has to be monitored to ensure all teams are cooperating and delivering what is expected of them. In this case, if any issue comes up, it can be tackled immediately by making appropriate adjustments.
Be proactive and take responsibility:
No course is perfect, but making sure to keep it as relevant as possible is imperative. This requires being proactive and making sure the quality is not compromised and workflow is not hampered.
It is crucial to hold your team members accountable for their role in the process so they are aware of what is at stake. Let them know as quickly as possible if there are any inconsistencies from their end. This helps in ensuring everyone meets the deadlines and you get the desired results.
Conclusion:
Once you publish the course and it goes live, make sure to celebrate with your team and reward their efforts. We hope the above-mentioned project management tips will help make your online creation process smooth and successful.