I read an interesting analogy online that credit card generators are like firearms. At first, I was obviously quite confused, but as I thought more and more about it, I began to agree with the statement. You see, anything can be used for good or for bad, and when I thought about it, it made sense that both firearms and credit card generators can be useful or dangerous depending on who has access.
With that in mind, credit card generators have become more popular recently, this is because they have a variety of benefits that make the online user and testing experience far more fluid and secure. What this article looks to do is guide you through why you may want to use a credit card generator, how they work, and give you 5 of the best credit card generators on the market today. 
How do Credit Card Generators Work? 
To put it simply, credit card generators work off of a formula known as the Luhn Algorithm. The first six numbers on each card depend on the issuer and are usually the same. The remaining numbers are then allocated by the account holder and the last digit is called the Luhn Check digit. This is key in validating the card.
The formula analyses the number on the card versus the algorithm, when the module of the addition of all the numbers on the credit card equals 0, then the card complies and has passed the algorithm, making it valid. If the numbers add up to between 1 and 9, then the card is not valid, because it has failed the algorithm check. It is a complicated process, but the generator does the work for you. It is actually quite easy to get a new card number generated through any of the services on the list below. 
Why Use a Credit Card Generator?
Hey credit card generator had a variety of practical uses, for one, they are used by companies to simulate transactions in order to ensure that their online selling platform works. People looking to get signup vouchers or bonuses from online shops or sports betting sites, may also utilise a credit card generator to their advantage.
Credit card companies also use credit card generator to generate numbers for their clients. Credit card generators have also got educational purposes too allowing for increased research into the Luhn Algorithm and how it works. Furthermore, they can be used by gamers online, looking to utilise multiple free trials to test a game before buying it in full. Similarly, they can also be used for fraudulent activity.
Scammers can attempt to copy real numbers and create a fake duplicate of somebody's real card. Hence why it is always important to validate your credit card, however, many of the services on this list do have plagiarism checkers. This means that it is difficult to duplicate a credit card on these platforms. 
The name says it all really, known for being a reliable and solid card generator, GCCN.com offers an easy to use and understand interface that lets you create a new card efficiently. You can choose from a number of popular credit card suppliers like Visa, MasterCard, American Express, or Discover and creating a card is also free.
Various online sites have rated it as a safe website to use and it has been around for over 9 years. In terms of enhancing the user or tester experience, it quickly generates a number so if you wish to purchase a free trial of a service without fear of your own personal card being charged or having details stolen, then you can. Also, if you wish to try out an online game trial for free, then GCCN.com does give peace of mind and enhance the user experience as well.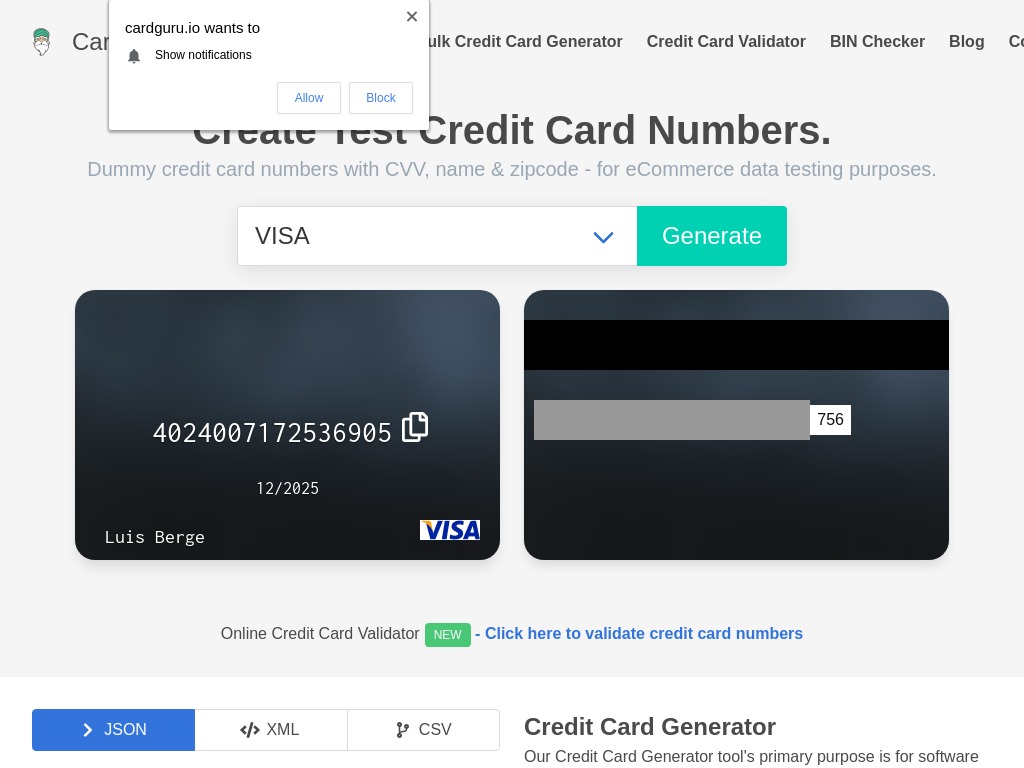 Another efficient service, CardGuru have one of the more streamlined and modern interfaces and is also free to use. It is a reliable site and has a credit card validator, a BIN checker, and a helpful support line. It prides itself on being optimised for E-Commerce data testing and allows for bulk card generation. However, the service caters for the everyday person as well. A good option for those looking for security, or a better and safer online user experience. 
One of the more popular credit card generators on the web, Prepostseo creates credit and debit card numbers. Used mainly as a tool to audit the tax records of credit card companies themselves, it can also be used by the average person to utilise free signup offers or play trials of games or get trial services. It does have an emphasis on security, which I do like, it has a plagiarism checker that alerts somebody when a card has been copied. It also allows you to create a card in basic mode, adding minimal details. Or advanced mode, letting you decide the bank that it is registered to, the pin number, and the expiry date.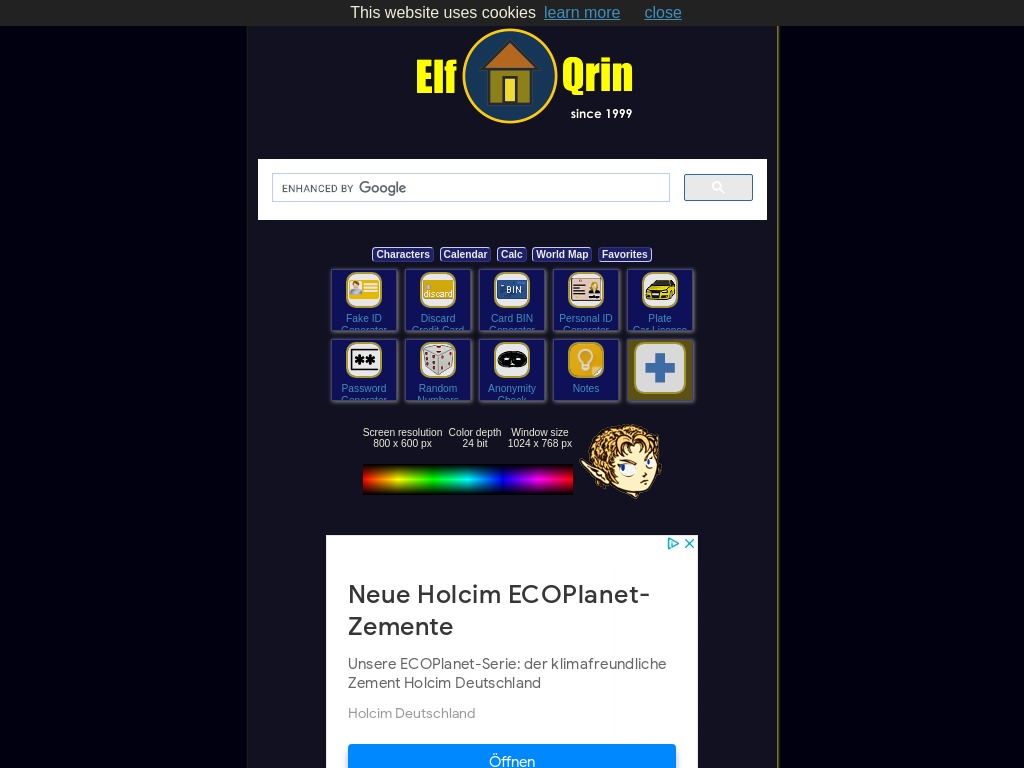 Elfqrin is more than just a credit card generating platform, it helps to generate fake IDs, passwords, car registration plates, and even fake passports. Again, in the wrong hands, websites like this can prove to be dangerous because the creation of fake identifications and passports etc, is illegal. However, if looking to simply create a new credit card, it is a good site to use.
Furthermore, the site works well if a game needs you to create a new profile completely and you physically cannot use your old identity, the website will generate a new identity for you allowing you to access the game again. So, for people looking to test a game, it can be a useful tool to use. 
PayPal is one of the most popular online payment platforms. Using developer, you can log in to your PayPal account and generate a fake credit card number. It was designed as a means to help those entering credit card numbers on shopping websites to test if their services or offerings were legitimate. PayPal is a genuine site, and it can be trusted. It offers excellent support, and a suite of developer tools, it's test credit card generator just one of many included to help you make your business more effective. 
Conclusion
Ultimately, regardless of which service you decide to utilise, each of them provide the user with the safety and security that they need when buying or trialling a good or a service online. However, one must keep in mind, that like anything, it can be used in the wrong ways.
So be sure to always check your card balance and ensure that your credit card had not been duplicated. Many sites do have security and anti-fraud procedures in place, but it is always best to be safe. Each of these above services only set out to aid the online user experience and make it safer for everybody.