Last Updated on January 4, 2021
A decade ago, a programmer paid for two pizzas with Bitcoin and crypto officially became a currency. Fast forward to 2020 and cryptocurrencies are one of the most talked-about phenomena in the world. People are trading with crypto more than ever and new digital currencies are emerging every day.
The best part of it is that these things are still in their infancy. Their future looks brighter than ever and people are already talking about the idea of digital currencies replacing cash. While we may not be there quite yet, cryptocurrencies will undoubtedly do well over the next few years.
Let's look at six amazing predictions for the future of cryptocurrencies.
Even more cryptocurrencies will emerge
If you've been paying attention for the past few years, you had to hear a lot about Bitcoin. It's the most popular digital currency out there and Bitcoin doesn't look like stopping. As of March 2020, 1 Bitcoin is worth around $5,400 and the total market of this currency is $99,257,557,910.
The total coin supply of Bitcoin is 21 million but that amount won't be mined until 2140. While Bitcoin is doing great at the moment, more and more digital currencies are emerging. Litecoin was released in 2011 and Ethereum has been around since 2015. It may look like there are so many digital currencies at the moment but more are yet to come.
Just imagine how much noise new digital currencies will make and how it will affect the economy. Facebook's Libra almost arrived earlier this year but the COVID-19 pandemic made Zuckerberg and his team postpone the release.
Bitcoin may be worth over $1 million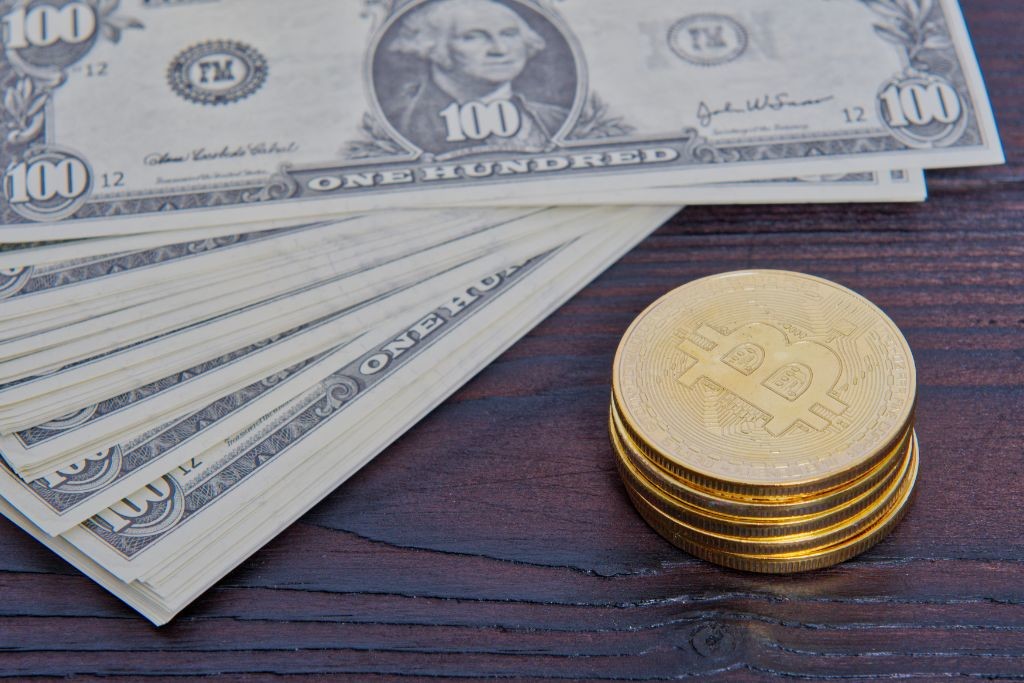 As you probably already know, digital currencies are extremely volatile. This makes predicting the value of Bitcoin in the future almost impossible. This is especially the case when trying to predict how much Bitcoin will be worth in a few decades.
However, experts are constantly throwing numbers, and taking a look at them may be worth it. Bitcoin maximalists believe this digital currency has the potential to reach $1 million. It has already shown the potential to reach unimaginable numbers but can it really reach $1 million?
What Bitcoin maximalists believe is that the fact that there is a maximum token supply of 21 million may drive more interest. People will want to get their own piece of this currency until the last token has been mined. As mentioned earlier, this won't happen until 2140 but if everything goes right, this currency might just be worth over $1 million in some one hundred years.
Cryptocurrencies will become the new gold
For ages, gold has been the perfect portfolio diversification option. Investors stored gold and relied on its value in case something goes wrong with their investments. When the coronavirus pandemic started in 2020, investors started buying gold more than ever.
Unfortunately, that didn't prove to be effective as borders were shut down and logistics became a huge issue. That's when investors turned to cryptocurrencies." Currencies such as Bitcoin and Ethereum became the new best portfolio diversification options.
This is mostly because they were able to buy these currencies with just a few clicks of a button. The pandemic only showed how important more volatile assets are and investors are now looking at crypto from a new angle. This means that digital currencies have the potential to completely replace gold when it comes to portfolio diversification.
The iGaming industry will be the first adopter
Digital currencies have been around for some time and we saw that some industries may benefit more from their presence. The industry that goes hand in hand with these currencies is the iGaming industry. Just think about it, all players are already behind the screen.
When they want to make a transaction, all they need to do is make a few clicks of a button. This can be a huge difference-maker for online casinos. For quite some time, people were afraid of using their personal information such as name and address when making deposits.
Now, you can do it with nothing but your cryptocurrency wallet. It looks like cryptocurrency online casinos are becoming a thing and it may attract even more players. The entire iGaming industry will become the catalyst for ushering digital currencies and other industries will follow.
They could disrupt financial institutions
One of the biggest reasons why cryptocurrencies are so popular is the fact that they're decentralized. In other words, digital currencies don't depend on the government and no one can access your crypto wallet but you. Moreover, middlemen are excluded from all transactions, allowing users to make quick transactions and avoid additional costs.
This does sound great but it could impact our lives more than it seems. Cutting off the middlemen could disrupt financial institutions and completely change the way finances work. Some governments are already thinking about embracing digital currencies and changing their approach to money.
While we're still not there, some of the current currencies can lead to some significant changes in our financial institutions. Some currencies may cause disruptions in financial situations while those such as Ripple may even help improve it. Only the time will tell but there's no doubt it'll be interesting to see what kind of changes cryptocurrencies can cause.
The industry may even reach 40 trillion
We already talked about how much Bitcoin could be worth by the time all coins are mined. However, there are so many other digital currencies at the moment and even more are yet to arrive. In addition, more people will start paying for stuff with digital currencies instead of cash.
With that said, it's obvious that the entire industry has loads of potential. According to some reports, the cryptocurrency industry could reach $40 trillion. Of course, in order for that to happen, a substantial growth from the current state would be necessary. More precisely, the market cap would have to increase 10,000 percent from the current state. The past performances of the market indicate that such growth, while extremely large, isn't out of the realms of possibility.
The bottom line
Cryptocurrencies are still in their early days and making predictions isn't easy. However, the six things we talked about earlier may be exactly what you get to see in the next few years or decades. One thing's for sure, crypto is here to stay and it's about to change our lives for good.