Last Updated on April 1, 2023
Anyone who has ventured into the world of Narnia, whether in the original books or the movies, surely knows the name C.S. Lewis. Not only was he the hand behind various works of fiction and non-fiction, but he has also been involved deeply in academics.
About Clive Staples Lewis
One of the major points in his life was his roller coaster of a relationship with faith. It was said that he even fell out belief in God during his adolescence. But he gradually regained it with age; and the many people he met along the way have helped him embrace Christianity again.
Writing has been one of the trademarks of C.S. Lewis' life. This has taken the form of his scholarly texts and fiction. He had been elected a fellow of Magdalen College, Oxford and worked for almost 30 years.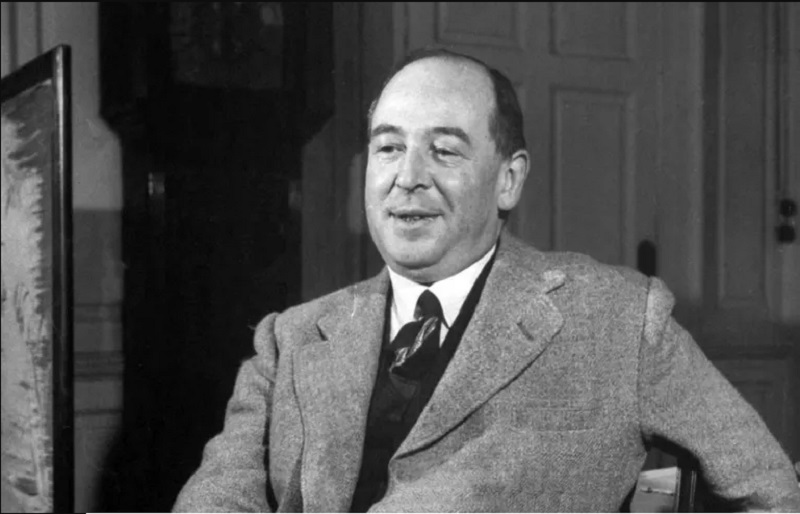 Much of his projects and studies concentrated on the later Middle Ages, delving deep into the use of allegory. This was put into form in The Allegory of Love (1936), which gave focus on seriously analyzing late medieval narratives like the Roman de la Rose.
As a novelist, he wrote a number of popular novels, including the book series Space Trilogy, and the children's fantasy series, Narnia. His Christian background played a large role in their creations. He often dealt with themes such as sin, fall from grace, and redemption.
Uplifting C.S. Lewis Quotes
Lewis' writings have influenced many later stories and authors, as well as a few critics.  Philip Pullman (His Dark Materials, 1995–2000) for instance, while sharply critical of C. S. Lewis, has praised The Chronicles of Narnia. A Series of Unfortunate Events, Artemis Fowl, and Harry Potter all have influences of the British writer.
Recognize his legacy through these beautiful and uplifting C.S. Lewis quotes.
"Nothing you have not given away will ever really be yours."
"What you see and what you hear depends a great deal on where you are standing. It also depends on what sort of person you are."
"What draws people to be friends is that they see the same truth. They share it."
"It is not out of compliment that lovers keep on telling one another how beautiful they are; the delight is incomplete till it is expressed."
"There are far, far better things ahead than any we leave behind."
"The door on which we have been knocking all our lives will open at last."
"If I find in myself desires which nothing in this world can satisfy, the only logical explanation is that I was made for another world."
"I have learned now that while those who speak about one's miseries usually hurt, those who keep silence hurt more."
"We are what we believe we are."
"Friendship is born at that moment when one person says to another: What! You too? I thought I was the only one."
"Some day you will be old enough to start reading fairy tales again."
"Aim at heaven and you will get earth thrown in. Aim at earth and you get neither."
"You don't have a soul. You are a Soul. You have a body."
"Since it is so likely that children will meet cruel enemies, let them at least have heard of brave knights and heroic courage."
"Joy is the serious business of heaven."
"True humility is not thinking less of yourself; it is thinking of yourself less."
"You are never too old to set another goal or to dream a new dream."
"You can never get a cup of tea large enough or a book long enough to suit me."
"We laugh at honor and are shocked to find traitors in our midst."
"No one ever told me that grief felt so like fear."
"Each day we are becoming a creature of splendid glory or one of unthinkable horror."
"The task of the modern educator is not to cut down jungles but to irrigate deserts."
"The homemaker has the ultimate career. All other careers exist for one purpose only – and that is to support the ultimate career."
"The truth is, of course, that what one regards as interruptions are precisely one's life."
"The future is something which everyone reaches at the rate of sixty minutes an hour, whatever he does, whoever he is."
"I sometimes wonder if all pleasures are not substitutes for joy."
"To love at all is to be vulnerable."
"A pleasure is not full grown until it is remembered."
"It's so much easier to pray for a bore than to go and see one."
"No man knows how bad he is till he has tried very hard to be good."
"Isn't it funny how day by day nothing changes, but when you look back, everything is different."
"If a man thinks he is not conceited, he is very conceited indeed."
"Love is not affectionate feeling, but a steady wish for the loved person's ultimate good as far as it can be obtained."
"We are mirrors whose brightness is wholly derived from the sun that shines upon us."
"All get what they want; they do not always like it."
"Thirst was made for water; inquiry for truth."
"The sun looks down on nothing half so good as a household laughing together over a meal."
"Forgiveness does not mean excusing."
"Love is something more stern and splendid than mere kindness."
"Miracles are a retelling in small letters of the very same story which is written across the whole world in letters too large for some of us to see."