The dilemma of facing a creative block can become taxing and the thought of running out of ideas for graphic design creation can demotivate you. In order to overcome this creative dilemma, you have to find something that inspires, motivates and directs your vision towards designing influential forms of art and graphic design.
Viewing the work of other professional artists might not be igniting the spark of creativity that you are looking for. However, the only possible solution to get over this challenging dilemma is to test out unique and interesting graphic design projects.
It is better to start design projects that do not demand detailed instructions or composition. You can experiment with different styles and designs until you find one that sparks your interest.
Why you should not treat your creative block as a dilemma
You might be a creative genius and you might have never run out of imaginative ideas but a creative block can occur to anyone at any given time. That is why if you are facing one then you should not treat it as a barrier instead it is an obstacle that every creative professional faces at some point.
The notion of overcoming this barrier is not difficult challenging either. You just need to find a solution to how you can come up with new ideas and that is what we have compiled in this article.
Working in the design industry can indubitably make you run out of ideas, as no individual possesses the ability to think of unique and innovational ideas constantly. It becomes difficult to maintain your stance in your relevant industry due to the pressure of clients, workload, and deadlines.
If you have found yourself in a chaotic-creative muddle then here are eight unique graphic design ideas and projects that you can try to overcome your creative block.
1. Start doodling
Do not organize your thoughts and ideas before you commence to draw instead start doodling on paper and let your imaginative abilities sketch it out for you. This practice cannot be classified as a graphic design project but it aids in freeing your mind from the creative barriers you have formed inside your mind. You can easily tackle the problem you are facing and after a few rough strokes of doodle art, you would get the solution you are looking for.
2. Create an imaginative coloring book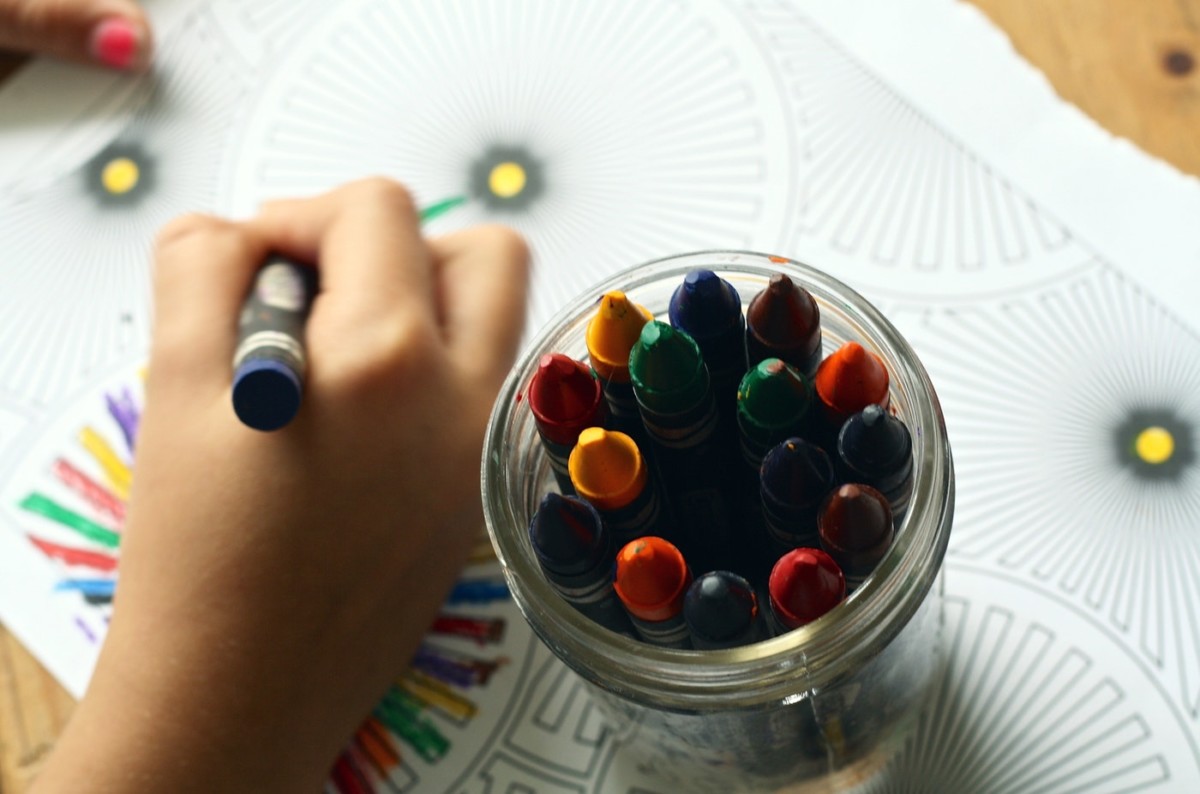 If you are looking for a more organized approach to exploring different graphic design forms then a fun coloring book can be a great option. Your design project could be about anything, as it does not have to be limited to a specific domain or art style.
A create coloring book would not only help you in finding your interests but it would also be an addition to your design portfolio. Projects given by clients become repetitive that is why if you want to play around with images and colors then a conceptual illustration would make your thoughts more distinctive.
3. Pay heed to writing
Working on frequent design projects makes you run out of ideas. Write down every idea you get and analyze how each of those ideas can help you enhance your creativity.
Are you lacking something? Have you left out important details? You have the idea but you do not know how to transform it into an artwork? Set different goals and note every intricate detail you can think of and in turn, the notion of digital art creation will become easier for you.
4. Explore a new creative skill
The repetitiveness of things and projects can be a core cause of losing motivation to draw or you might be losing your creativity because of it. Therefore, if you are tired of creating brochures, logos and designing brand content then it is surely time to test out something new.
You do not have to be a professional animator working for an animation video company instead; you can apply your flair for design in transforming your designs into motion graphics.
Start with something simple and experiment with different styles to test if it fits your interests or not. This will not only let you learn a new skill but also help you in exploring unique ideas that you can add to your work.
5. Redesign something famous
Iconic paintings and movie posters certainly are a global phenomenon and it would not make sense to replicate them. However, you can revisit these classic designs and reform their aesthetics, style, and appearance by incorporating a flair of modernism.
Certainly, you cannot publish your re-conceptualized creations but adding them to your portfolio would be a great step. If you are unsure about where to start and what piece of artwork, album or movie cover you think would be the simplest to create then start searching for famous paintings.
6. Inspire yourself by pop culture
Iconic characters in classic movies and pop culture are known worldwide. If you are given a design brief but you cannot create the character designs for it then merging pop culture characters in your design concept could work.
If you are inspired by pop culture references and character art then you can also try to use those characters as symbolic references in your design. This would not only make your design visually distinctive but would also make it easy to remember. Download this free movie poster template and create a memorable movie poster.
7. Face your fears
Do not avoid what scares you instead confront it and overcome your fears if you are aiming for a professional career in graphic designing. You should not consider your fears as a disability instead; it can become your main source of motivation.
Take upon a challenging task that you think you are not capable of doing and prove it to yourself that the right exertion of efforts can certainly help you embrace your fears. Trying out different projects and forcing yourself to take on tasks that you are afraid of is surely a step ahead in your career.
8. Start a personal journal
Start writing a detailed journal about the issues you face in coming up with creative ideas. Is the problem with your chosen design? Do you think it is not unique? What can you do to make it stand out? Jot down all the possible problems in your journal and find the potential fixes for them.
You can do the same thing for keeping track of your ideas, as sometimes you do not have the resources and material you need to transform those ideas into a full-fledged form of art.
Conclusion
Being a part of a creative design industry asks for a lot of dedication to stay enthusiastic and you do not always get the right inspiration. However, if you keep your focus on what matters and what should be done to overcome your limitations then you would certainly be able to unleash your creative abilities once again.