Last Updated on March 8, 2022
Growing Phenomenon
There is a widely prevalent and growing phenomenon of internet users being clueless and delusional as to the privacy and security risks associated with using the internet and its vast ever-growing functional landscape. 

The Cyber Reality Delusion Connection
The plethora of Cyberspace's benefits, conveniences, and innovations that are REALITY, oxymoronically, lead many to a DELUSION that it is generally a secure and private environment.
Let's focus on the growing digital landscape some call the Internet or Cyberspace and why it is so easy to overlook its inherent risks and dangers.
The Growth of the Digital Landscape
The growth and power have been exponential from virtual worlds to entire digital sub-cultures being formed regularly to global e-Sport tournaments with players and spectators potentially from over 100 countries, including dating platforms growing in functionality and innovation regularly.
Low Cost Internet Connected Devices
Low-cost internet-connected devices are also helping all these platforms grow in more geographies and lower-income groups. Some users wonder if they need an antivirus for Chromebook installed on their ChromeOS or a malware and virus scanner, and for some, this essential thought has never even crossed their mind.
This lack of questioning and scrutiny is precisely the issue. Let's delve a bit more into the enticing nature of the internet and loop back to Cybersecurity and Cyber privacy questions.
Digital Creativity Gyms
Platforms such as TikTok and SoundCloud have taken collective human ingenuity and creativity to the next level, enabling individuals to build creative muscles in unprecedented ways.
Cyber Language Platforms
Language gaps have been narrowing in unprecedented ways never seen in history. Translation technologies are emerging and advancing to popular digital learning platforms such as Duolingo. Improved content and gamification and a growing number of leagues have enabled more people to learn and explore new languages and cultures.
Online Virtual Communities
Virtual communities have ignited bonds amongst people from opposite edges of planet earth with very different cultures, mentalities and backgrounds in unprecedented ways.
Evolution of Digital Recruitment 
Recruitment is experiencing its cyber revolution with pre-video recording interviews and much more. Not to mention the work from home revolution, which was born decades ago but has skyrocketed for many reasons such as pandemics, economics and quicker talent sourcing.
The WFH Titanic Shift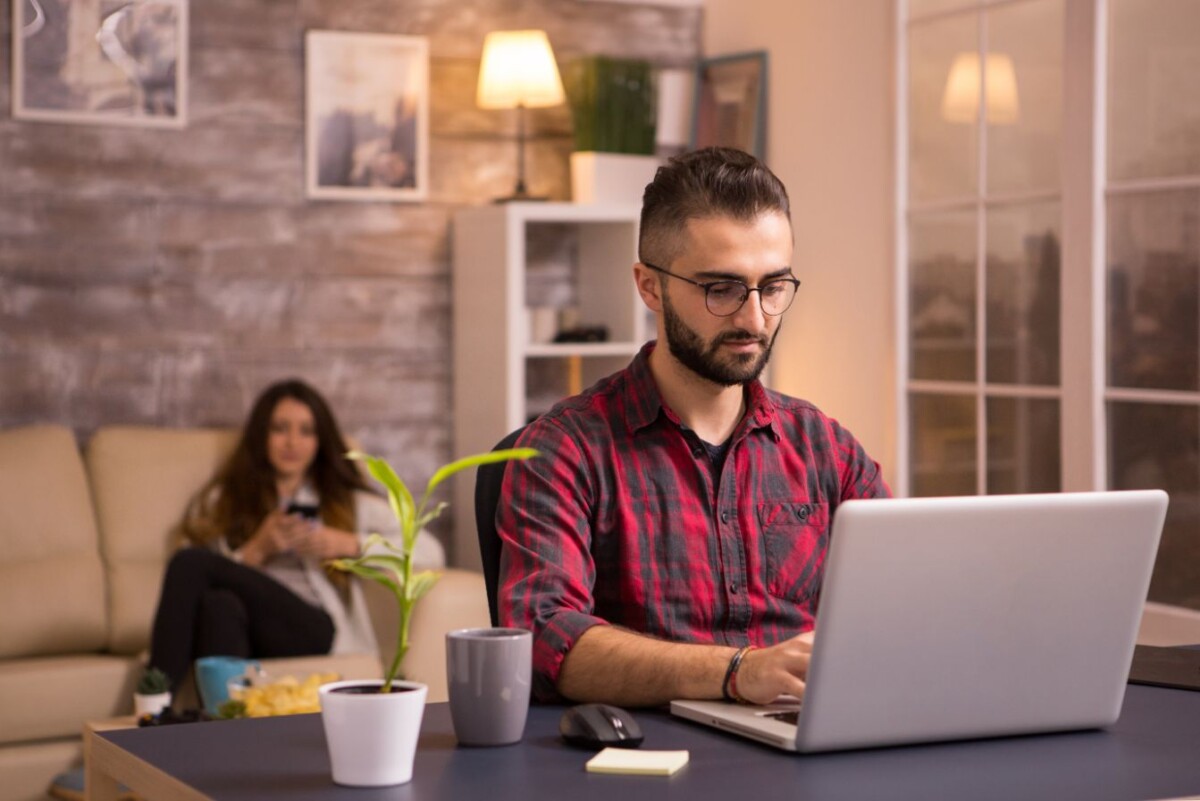 So many benefits to so many facets of our lives are added to the cyber roster regularly. From health to dating and relationships, cultural enrichment and work-life balance with unprecedented geographic flexibility fueled by the WFH 2020 revolution. With this and other advancements, the human condition is evolving at speeds and ways never seen before in history.
Blinded by Love & Ignorance
Many are so enamored by Cyberspace, its offerings and its impact on their lives that they often overlook the other side of the coin. Their activities and devices may be used in malicious ways, such as ransomware attacks spoofing cyberattacks and much more.
Third World Countries
As more people in 3rd world countries are getting a hold of more devices and accessing technology, this delusion is growing in tandem. To further drive this point, in some countries, technology is perceived as magical higher power.
The Cyber Delusion Antidote
Regardless of the degree of the cyber delusion, the most potent antidote is education, education, and then some more.