Last Updated on April 1, 2023
The rules of dating are constantly being rewritten — almost as if there were no rules! With numerous dating apps at your fingertips, it's easier now more than ever to meet new people. It also complicates things a bit, especially when you start seeing one person… but are also seeing multiple others.
Dating more than one person isn't uncommon, especially during the initial stages of getting to know different people. What about the more ambiguous moments? Is the answer better communication? We're going to explore all these questions and more, so let's dive in.
Benefits of Dating More Than One Person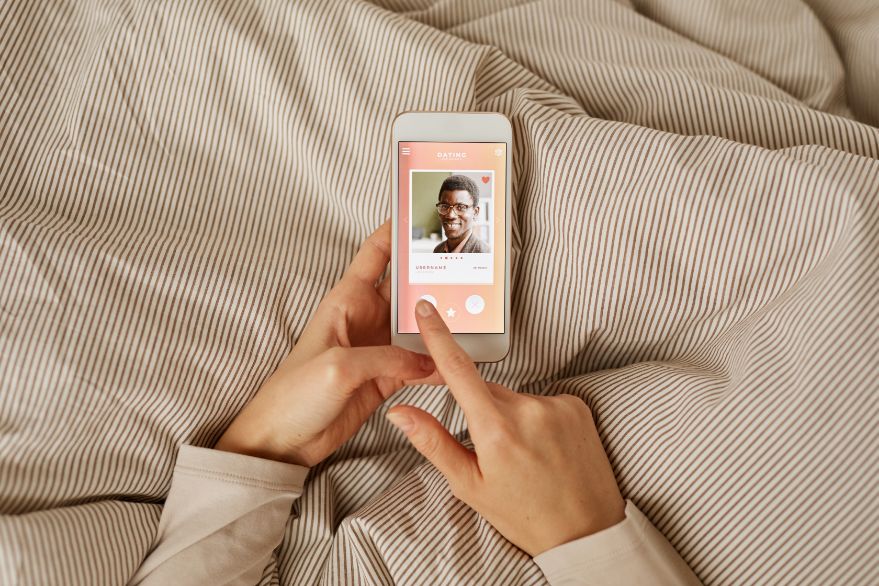 The world is full of single people who are ready to have a good time and see who's out there. With a seemingly endless amount of options, you might wonder what your dating strategy should be. After all, you could easily focus all of your attention on one person — but is that the most effective way?
One of the benefits of dating more than one person is that you are opening yourself up to a whole new realm of opportunities — not only with the people you meet but also with the experiences you have. You can meet multiple people in shorter periods of time and see who you're compatible with.
After all, how many people do you know who thought they found "The One," only to be crying in their bed with some ice cream after a couple of weeks? Perhaps you were that person. Either way, no judgment, but dating multiple people will allow you to meet a variety of people and increase the chances you get to know someone right.
There's no one way to approach dating, but when you're going on dates with multiple people, you have more control than simply depending on one other date. You decide how many people you want to see in a week and how serious you are about it.
Did you get out of a relationship recently? You're likely not ready to get into anything serious anytime soon. That's another benefit: You can date multiple people and still keep things light.
Whether you're dating multiple women or dating multiple men, it doesn't mean you're ready to jump into the next relationship. Guys talking to more than one girl is common, so it's also a benefit for women to even out that narrative.
Yes, There Are Drawbacks
Of course, there is no such thing as perfection. That is especially true when it comes to dating and relationships.
There are drawbacks to dating multiple people that you should be aware of. One of the biggest drawbacks is that you'll find it more difficult to connect with one person on a deeper level. If you're not looking for that, great! Consider it another benefit. If you are hoping for something that is at least a little more serious than casual, then you might have trouble opening up. Dating multiple people will make it difficult to really give yourself to someone with whom you see a future since you'll find it tricky to make time for them. Also, dating multiple people can be exhausting. So even if you do have the time, you may not have the energy!
So, if you're hoping for something a bit more serious and don't want to feel drained by multiple dates, this may not be for you. All of these online dating options can be wonderful, but they can also make it seem like there's always someone else. So instead of going through the necessary trials in a relationship, it's easier to check another dating profile.
Additionally, you might cause one of the people you're dating to get upset if they want exclusivity. They could stop dating other people and hope you do the same. If you aren't willing to do that, that's someone you could be pushing away.
You'll also need to be wary of dating fatigue. While it may be fun and exciting at first to fill your schedule up with different people and activities, that can get tiring. After all, you still need to work, run errands, and take care of yourself.
Are There Dating Rules?
There are no steadfast rules for dating, but there are things to keep in mind when it comes to any relationship. After all, you're dealing with real human feelings here, and if you've ever been hurt by someone else — who hasn't? — it's not fun.
This cliche is a cliche for a reason, but communication really is key. It's up to you if you want to disclose that you're dating multiple people. Once things get a little more serious, it's a good idea to let the other person know. Even if there's no strict dating more than one person rules to follow, you shouldn't talk about your ex. In fact, you shouldn't be looking for anything serious if you've finished a relationship. You're still tender, and it's unfair to the person you're dating if you haven't moved past your old relationship yet.
If you're recently single, you should check out the dating site Promenad. Whether you're dating one person or multiple people, you're sure to find someone you click with.
This one is less of a rule and more advice, but dating two people at once might mean someone will ghost you. It may also mean that someone you really like is not ready for a relationship. Be prepared for all the potential heartbreaks by being kind to yourself!
Then there's the burden of figuring out the phases of dating. After all, it's easy to wonder after how many dates are you dating? There's no rule book for this either, it's something you and your partner will need to discuss.
Not to give more bad news but there also isn't a specific number for how many dates before making it official. That all depends on the type of relationship you have and when you both feel ready to make the jump.
How to Approach Dating?
Dating more than one person can seem extreme for some people — especially if you're used to focusing on one person at a time. As intimidating as it might be, there are also many benefits! You can learn a lot about yourself and your preferences while getting to know a variety of people.
There are also drawbacks, especially if you're looking for something serious. It's important to decide what will work best for you and your dating needs.