Last Updated on April 4, 2023
A successful marketer is both creative and aware of all the trends in the industry. 2018 was the year of long-tail keywords. More than 50% of all Google queries were 4 words or longer and marketers altered their strategies to adapt. But what does 2019 hold for the digital marketing world?
According to estimates, the upcoming year will see a myriad of different trends. We've asked our contacts in the industry about their opinion. As a result, we've compiled this list of 8 digital branding and marketing trends for 2019.
Knowing them beforehand will prove to be a great advantage. Incorporate them successfully, and you'll surely see a growth in sales.
1. Quality will be a priority
Advertising was much harder in the past. You had to invest lots of money to publish your ads on TV and in the newspaper.
After you've launched a campaign, you could only pray that the right people see your product. However, Google and Facebook have changed everything. With Google AdWords and Facebook Ads, targeting was born.
As a result, too many ads are clogging up the marketing sphere. People are suffering from advertising fatigue, and they have grown to dislike product ads. The main trend in 2019 will be reducing the number of ads and improving their quality.
2. Algorithms will be less important in the future
More and more bloggers and brand managers have sought the aid of content marketing. According to eMarketer, 60% of all brands publish at least one piece of content on a daily basis. To gain a better organic ranking, they have disregarded the quality of the discourse itself, filling it up with unnecessary keywords.
To succeed in 2019, you need to hire a writer. A writer who knows the ins and outs of writing. Every blog post, reports, ebooks, etc should be readable, and not just optimized for search engines.
3. Goals are everything
In marketing, there are cases where a campaign has the purpose of creating hype. This has been popular in the last 20 years, but 2019 will see a new form of "engaged" marketing. What does engagement mean in this context?
Well, customers have grown tired of gimmicks and clever campaign tricks. They want to see ads that mean something and that have an effect on their lives.
Therefore, next year will see more purposeful campaigns being run. If you don't want to lose out, describe a clear goal in every advertising endeavor. A purpose will sell more than ever, and it's time to utilize it.
4. Ecology and progressiveness are a priority
Millennials now comprise a majority of the workforce in the US. That number is only going to grow, making them the crux of every targeting endeavor you and your team make.
As a generation, millennials are more interested in environmental issues and progressive attitudes. Although this makes advertising harder, it gives you a path towards a new audience.
Make sure that your content marketing sector reflects care for the environment. Racial equality and other forms of issues can also be addressed. Implement multiculturalism into your marketing, as well.
5. Instagram will be even more significant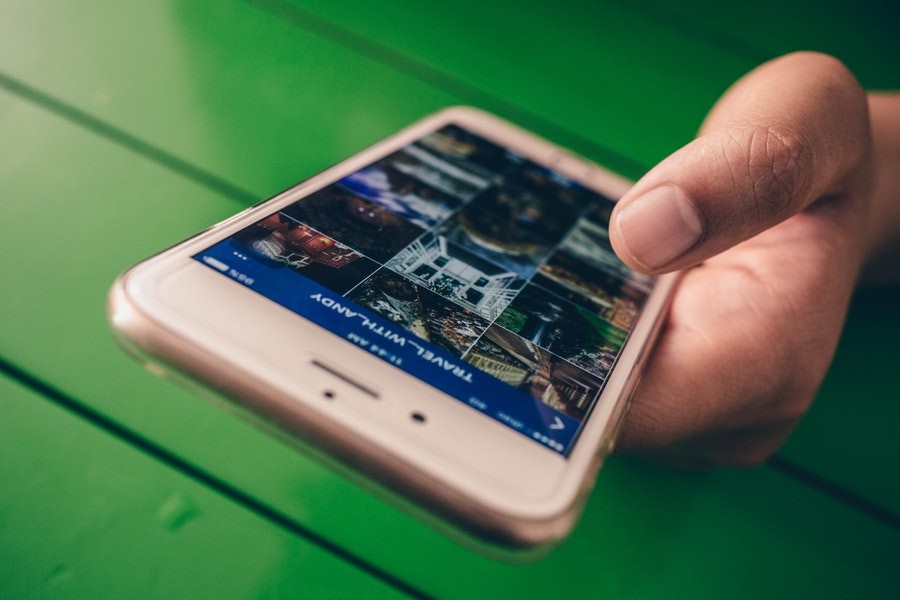 Visual marketing has always been more appealing than the mere use of text for these purposes.
Textual content is one of the main causes of advertising fatigue, especially within the millennial generation. As a result, Facebook posts and blogs are slowly waning in terms of popularity. Instagram, however, will be on a meteoric rise.
With their visually-oriented interface and new features, Instagram will spearhead a new digital branding and marketing trend. Advertising through images will be instrumental in 2019.
6. Think of automation
Crafting a good marketing campaign is a long and painstaking process for most. The ones who don't experience these hardships are the brand and companies that automate some of their sectors. Analytics gathering is perhaps the most important aspect of this automation trend.
Gathering analytics should be left to outsourced tools. With additional time and resources, your team will be able to focus on the important parts of each product. Don't hesitate to lessen the workload. It will benefit you.
7. Communication with your audience
Nobody likes to be deemed as a target for selling products. Instead, customers in 2019 will want to interact with humanized brands. They don't want professionalism, cordiality and other things.
It's important to be efficient and professional, but these characteristics have taken a back seat to humanity. People want to communicate with a real person behind the brand.
This is especially important for social media. Respond to comments, repost UGC and reward people for their loyalty. Fast-paced communication will be instrumental in digital marketing in 2019.
`Even jokes, memes and other forms of humor are welcome in a digital marketing strategy. Let loose and express your brand message and ideas in a freer, more entertaining way` – says Linda Audley, the content creator at the HR software.
8. Give a chance to live video
Authenticity is more important than anything in 2018, and 2019 will see the same trend grow. One of the most underused, but most important forms of authentication is live video. People will want to see your brand in live video action, with streaming options on both Facebook and Instagram.
Take people on a live tour of your offices, have chats with people in the same niche as yours and even invite customers to talk to you. The possibilities are infinite when it comes to live video
Concluding thoughts
These 8 digital branding and marketing trends will reshape the entire industry. The sooner you implement them, the easier your road to success will be. All these trends are easy to apply, so don't worry. Stay creative and ambitious throughout the challenges of digital marketing.